When the final whistle went at the Buriram City Stadium on Thursday (27 April) night, the Lion City Sailors dropped their heads and dragged their tired bodies off the pitch.
They fell 6-0 to Japanese powerhouse Urawa Red Diamonds in the penultimate Group F match of their maiden Asian Football Confederation Champions League (ACL) campaign and disappointment was clearly etched on their faces. 
This was the Sailors' heaviest-ever defeat since the club's 2020 inception, but the equation remains largely unchanged in their quest to become the first Singapore club side to reach the ACL's last 16 – beat Daegu FC on Saturday (30 April) and the Sailors will finish second, giving them a shot to qualify as one of the best three runners-up from the five groups.
This was their fifth game in 13 days and with one eye on that crucial Daegu clash, Kim Do-hoon put out a much-changed side against Urawa – with Adam Swandi and Amiruldin Asraf handed their first starts in the competition, while key attackers Song Ui-young, Diego Lopes and Kim Shin-wook were all named on the bench along with Maxime Lestienne.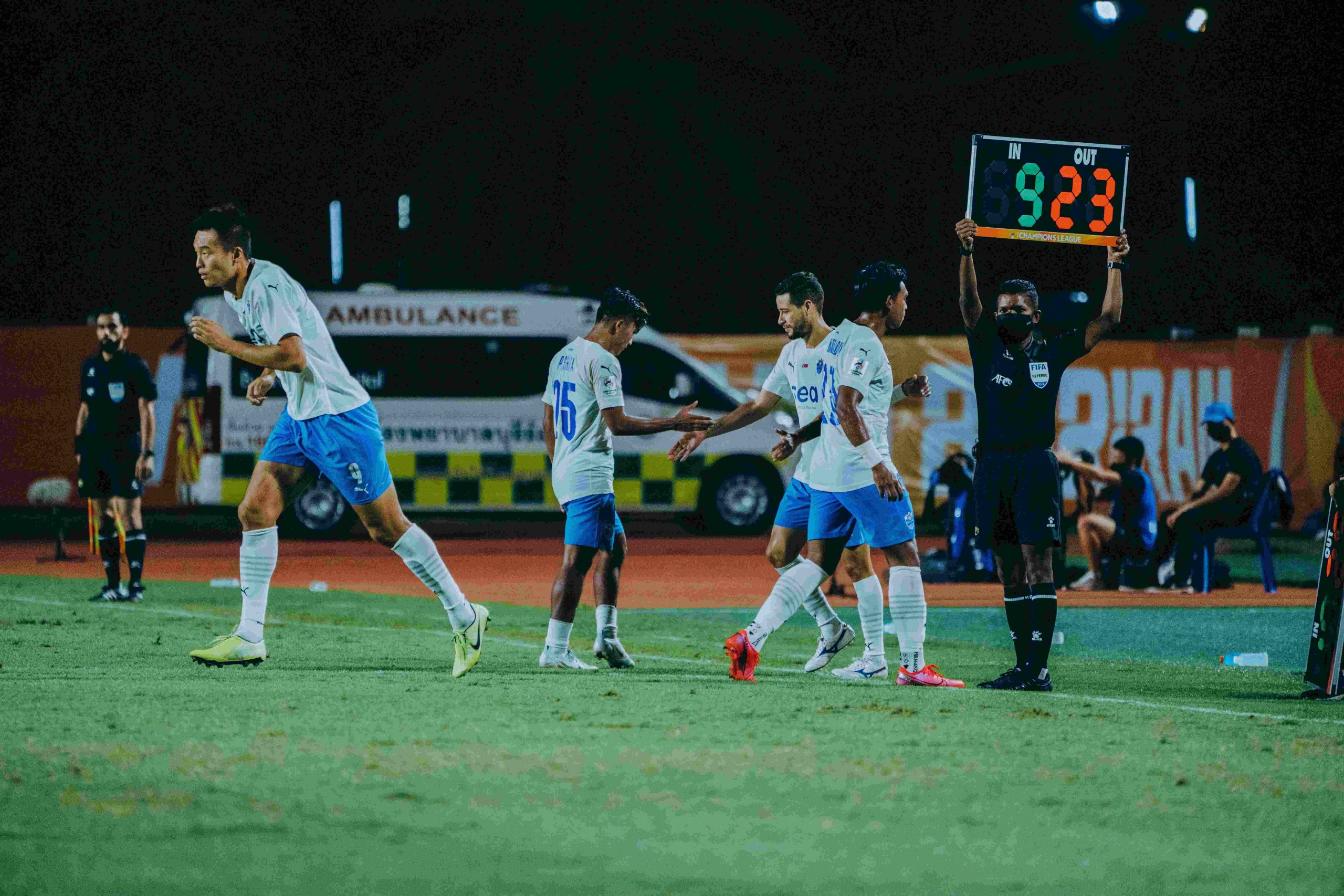 It was a move that did not pay off, but the Sailors Head Coach had few regrets. 
"Calculations were done on how to manage our last two matches. It was tough to see my players being worn out by the tight schedule and more so that they're playing during the Ramadan period. I had to try to see what I could do with the team and come up with the best solution," said the 2020 ACL winner.
"I have to emphasise, we did not give away tonight's match. 
"We're short in terms of defenders (and couldn't rotate), so I was trying to put fresh legs upfront to do some pressing and be more aggressive in the attacking third. If they could do their part and hold the game (in the first half), we could try and see how the game goes in the second half but it did not go to plan for us."
Urawa were determined to bounce back from disappointing results against Daegu (a 1-0 loss and 0-0 draw). Only once did they go three ACL games without a win since last winning the competition in 2017 and they were clearly driven to prevent that happening a second time.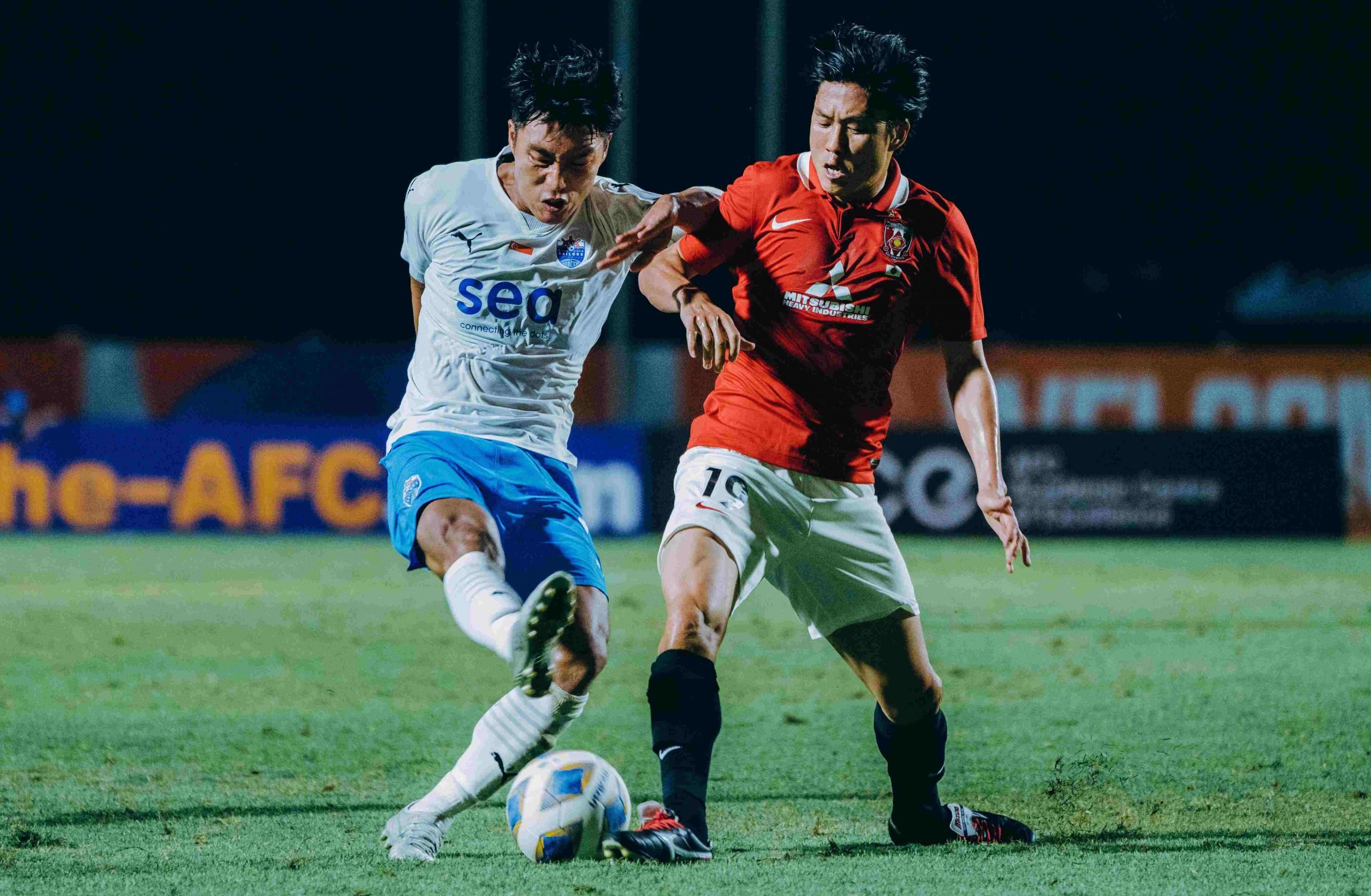 Despite a decent start by the Sailors, it was the Emperor's Cup champions who drew first blood on 14 minutes with Kazuaki Mawatari's speculative shot drawing an uncharacteristic error from Hassan Sunny who palmed the ball into goal. 
Hassan redeemed himself with crucial saves to deny Takahiro Sekine and David Moberg Karlsson, but there was nothing he could do to stop Urawa's second in the 39th minute with former Dutch Under-21 forward Alex Schalk rifling home from the edge of the area. 
The result was put beyond doubt early into the second half, courtesy of two quick-fire Urawa strikes. Yoshio Koizumi floated a superb cross to the back post for Karlsson to nod in on 48 minutes, before the provider turned goalscorer four minutes later with a near post shot that hit the back of the net. 
Ricardo Rodriguez's side added a fifth in the 62nd minute with substitute Yusuke Matsuo breaking through the lines to convert in a one-on-one situation against Hassan. But the Sailors began to play some crisp football once Shin-wook, Diego, Song and Maxime came onto the pitch. 
Song saw his 63rd minute shot deflected wide, before Wookie was denied his first ACL goal in Sailors colours seven minutes later when his powerful header off Maxime's cross was denied at point-blank range by Urawa's veteran shot-stopper Shusaku Nishikawa.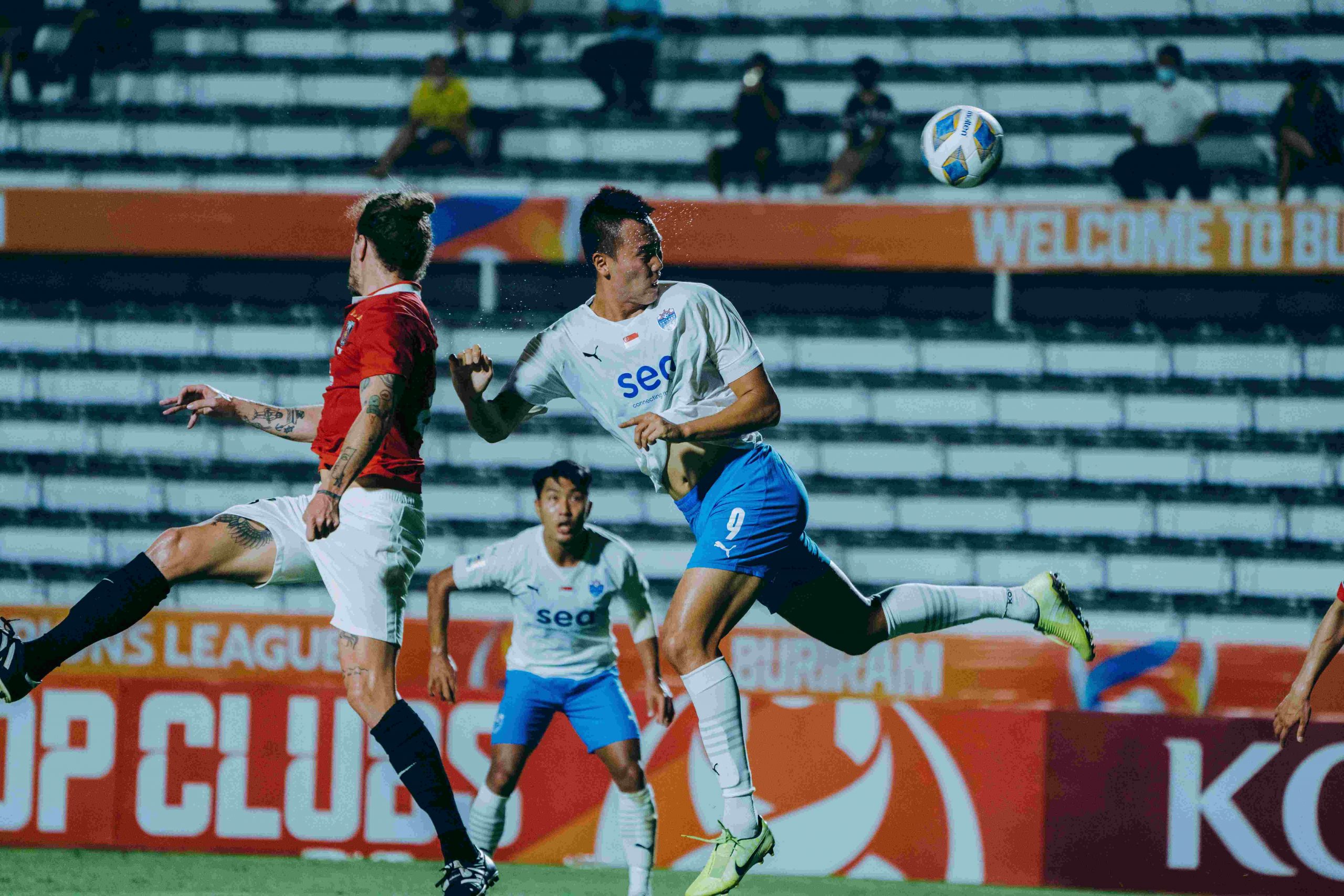 Urawa would round off a resounding win on the stroke of full-time through another Matsuo strike to reward their boisterous supporters and go top of Group F. The Sailors will now turn their focus to learning from their mistakes, as they prepare for the all-important Daegu clash this weekend. 
"The first line of our pressing was a little below from what I wanted. We gave Urawa a lot of space to play and dominate the game. There's definitely a gap (between both teams) in terms of the technique on the ball, decision making and game management," acknowledged Kim. 
"But the gap is getting closer now that we've played more games at this level. Our players are playing with a quicker tempo and showing personality in the games regardless of the result – and that is what we have to continue to do, play our football and go all out against Daegu."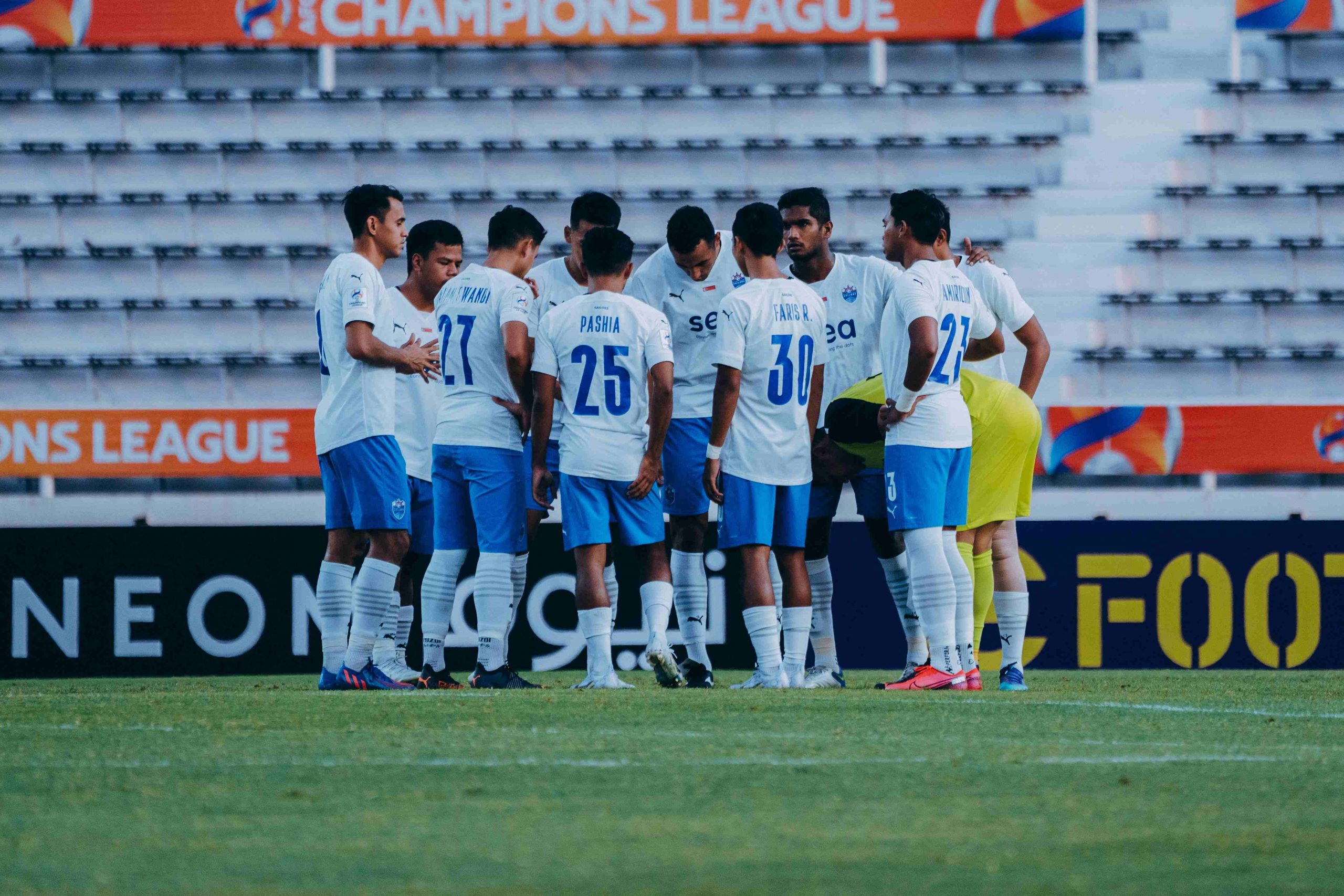 Captain Hariss Harun wants his side to stand up strong and try to replicate that stunning 3-0 upset over the K League giants on Matchday Two. 
"We need to get this loss out of our system as quickly as possible. Many of us are tired but we'll work around it and there can be no excuses," he said.
"Daegu's a team that we've beaten before, but we cannot take it for granted and we'll need to go out there with everything to beat them again."
MORE FROM LION CITY SAILORS: