He placed his hand at the centre of his chest, then pulled it down to his gut, making a tight fist as he did so. 
"It felt really strange, like something deep inside here was changing. I knew that I was nervous before going into the room, but I was still surprised by the strong emotion," said Song Ui-young. 
"My voice was shaky, and my hands too. I still can't quite describe it, but I felt my identity was changing, like I was becoming a different person." 
The Lion City Sailors midfielder was indeed going through a metamorphosis – reciting the Oath of Renunciation, Allegiance and Loyalty (ORAL) – to become a Singapore citizen. 
Recounting the moments on Friday (20 August) as he uttered the words that would confirm his Singaporean status at the Immigration and Checkpoints Authority Building on Kallang Road, Song still struggled to verbalise his emotions. 
"Before I went into the room, the officer said to me: "From now on, you are a Singaporean". And hearing that somehow made all this real," he said. "And it was really emotional." 
Song knew precious little of the Lion City when he first arrived as a teenager to join Home United – the previous iteration of the Sailors – in 2012, and recalled being terribly uncomfortable here. 
But a few short years after picking up English and being able to assimilate with teammates and friends, Singapore very quickly found a place in the heart of the 28-year-old who has spent his entire adult life in Singapore.  
"I spoke to the club management at the end of 2015, asking them for advice on how I can apply for citizenship. I knew I wanted to sink my roots here, because whenever I returned to Singapore after visiting my family in South Korea – it felt like I was coming back to the place I was most comfortable," he said.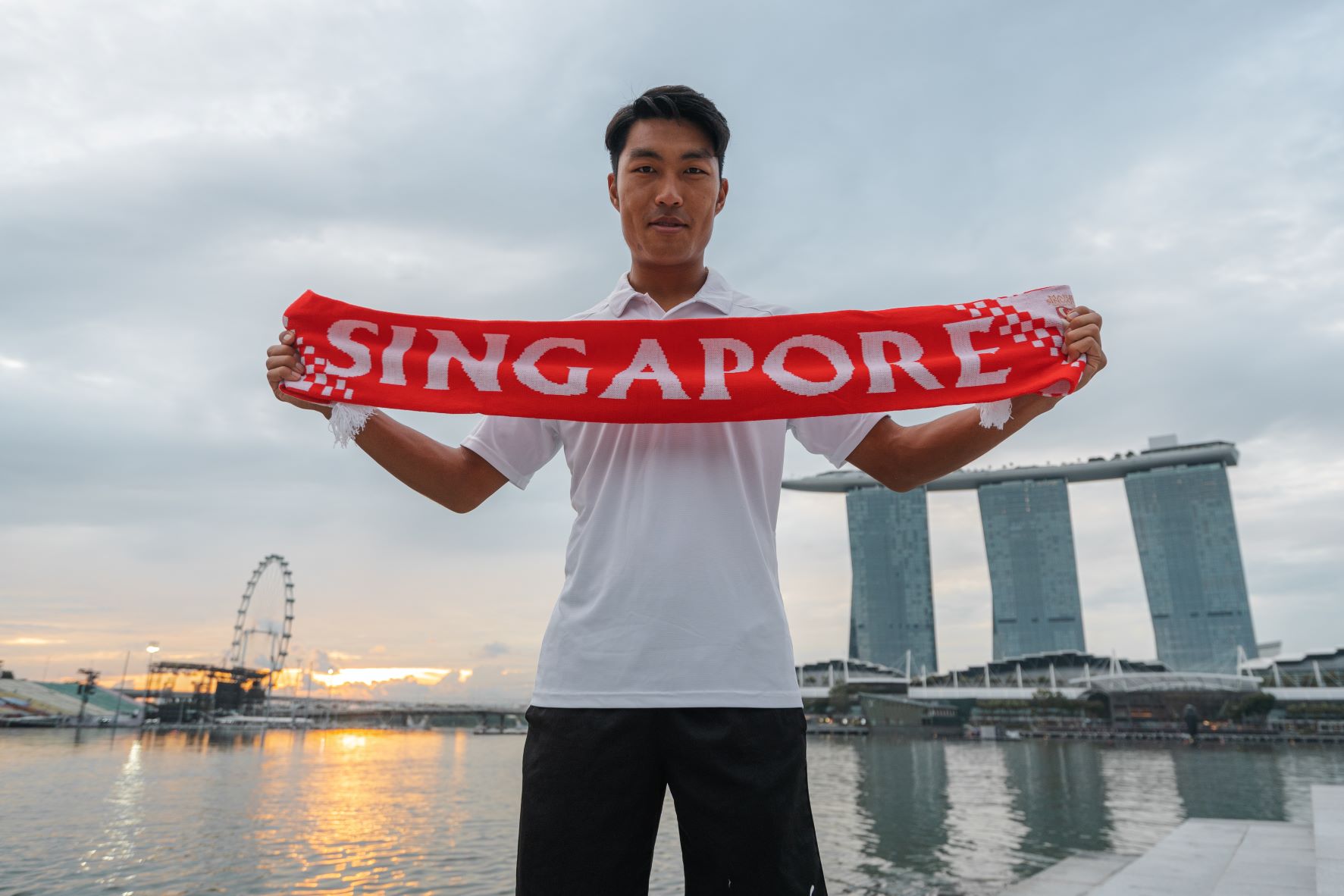 And having finally succeeded in making Singapore his home, Song had several to thank for the support on his journey to citizenship. He pointed to the Football Association of Singapore (FAS), Sport Singapore (SportSG), the Sailors, and the Yio Chu Kang Grassroots Organisation as key supporters. 
"They helped me with strong letters of support, and for that I'm grateful. I'm also humbled by the support I've received from my teammates, Singapore football fans, and even the local media," said Song. 
 "It felt like I was already being supported – and welcomed – by so many Singaporeans."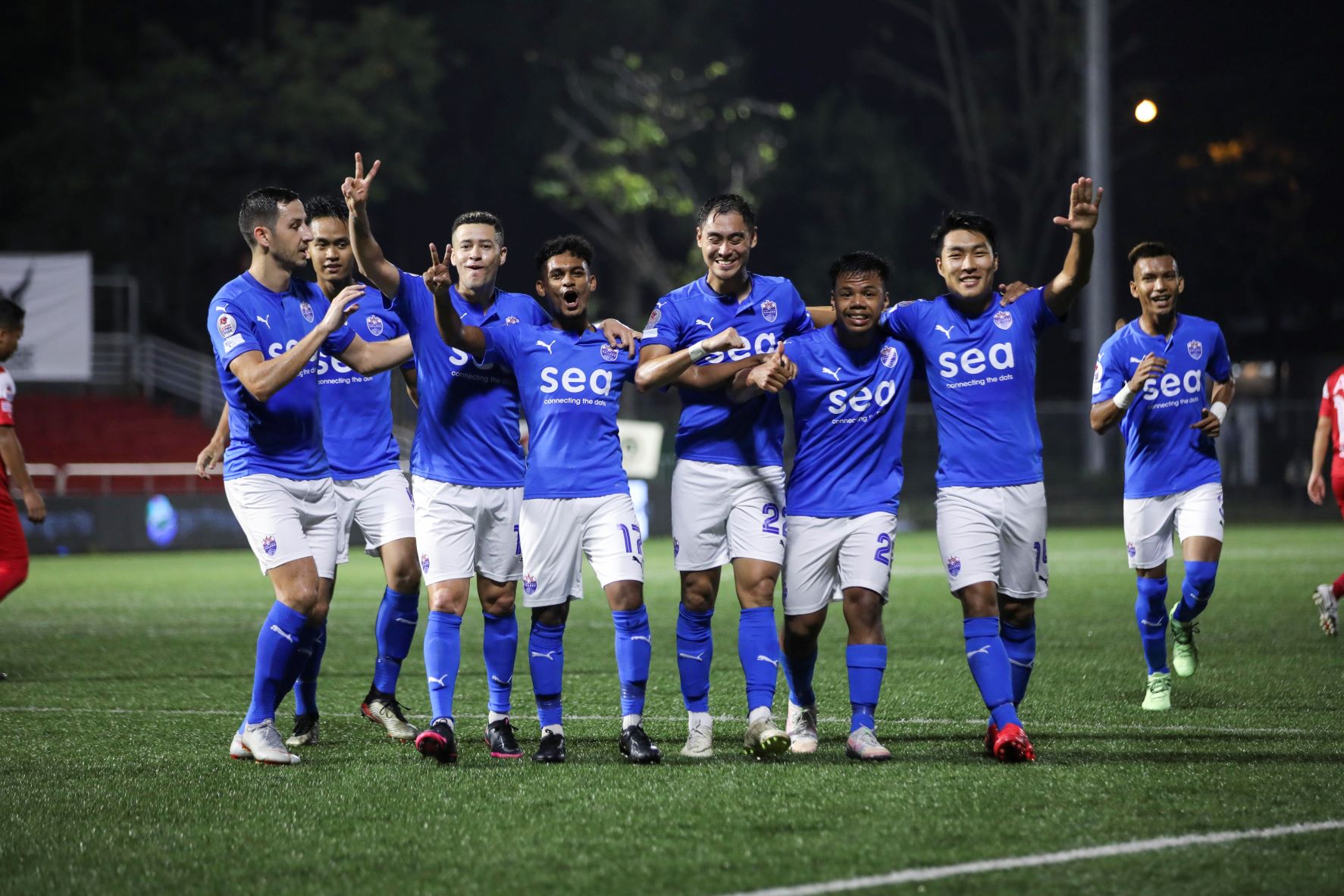 This support that Singaporeans have shown for its own, and loyalty to the nation, was a facet of the country that still inspires Song, who recalled the outpouring of emotion – and unity – as Singapore mourned the death of Founding Prime Minister Lee Kuan Yew in 2015. 
"Watching people come out onto the streets in the rain, saying thank you, even crying was unbelievable for me – there was so much feeling for the Prime Minister and for the country. I have never seen that before." he said. 
"Now I'm proud to call myself Singaporean, and of course I want to play for the national team, he said, with a broad smile. "I want to do something for my country."
In the decade he has plied his trade in Singapore football, Song has proven to be an asset across the pitch. First as a lungless defensive midfielder protecting the backline, then flourishing in a more attacking role. 
He scored 20 goals in 27 games in 2018 – a prolific return for an attacking midfielder – then followed that up with 11 goals in 25 games the year later. His stats in the Sailors' inaugural year in the Singapore Premier League (SPL) was no less impressive – nine goals in 11 games, and even while struggling for game time in a 2021 squad that now includes $2.9 million signing Diego Lopes, Song started the year as the club's top scorer with three goals in the opening three games.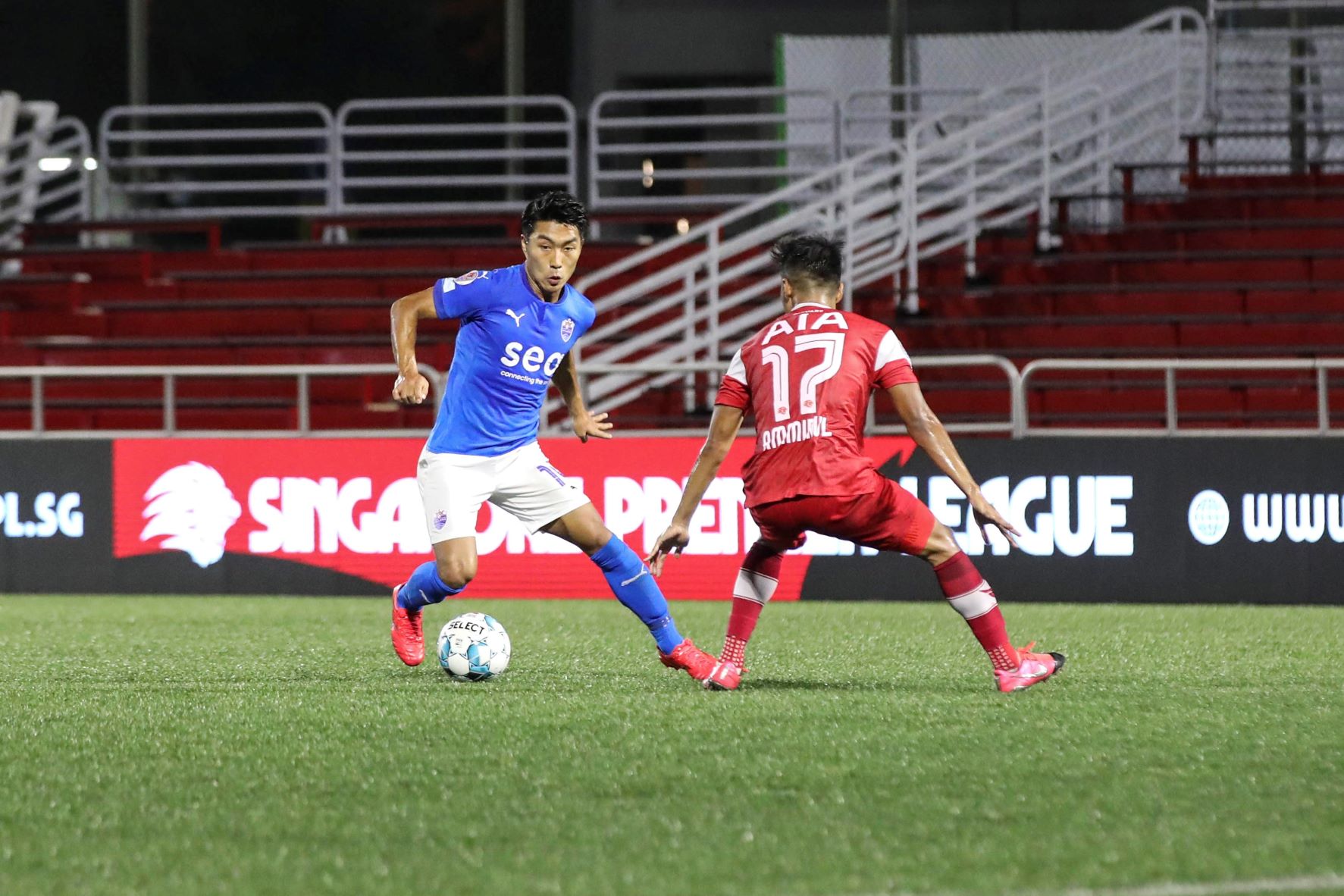 "I know I have to prove myself to the national coach, and show that I deserve a place in the Lions. After all, I was not part of any naturalisation programme," said Song. 
"But I fought to get citizenship because I want to make Singapore my home. I have grown up as a person and a footballer in Singapore – I've spent my entire 20s here – and it will be a great honour to contribute to Singapore." 
China-born forward Qiu Li was the last footballer to be naturalised and eligible to play for the Lions in 2010.
Song candidly admitted that there will always be some Korean-ness about him, but there is much of the Singaporean way that has already seeped into his psyche and sunk roots.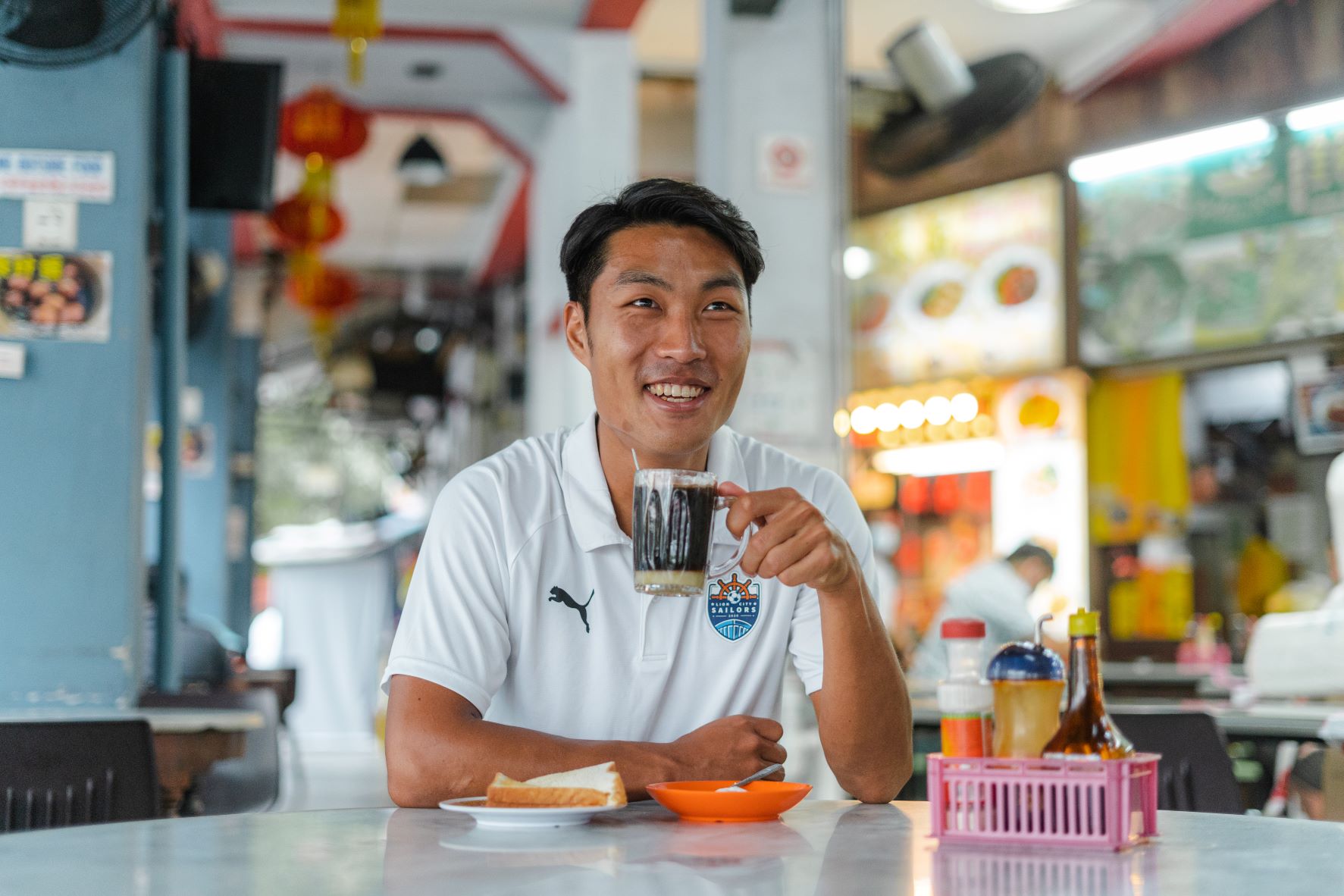 "I will always like kimchi, but my usual breakfast is kopi or kopi-o kosong and kaya toast at the kopitiam," he said. 
"When I told my friend that I'm now scared of doing something wrong or breaking the law because I'm Singaporean, he laughed at me," said Song, who immediately burst out laughing. 
He struggled to stifle a few hearty guffaws before finishing his sentence: "He told me that if I'm kiasi, I'm definitely Singaporean." 
MORE FROM LION CITY SAILORS: