These days, Adam Swandi is playing with a swagger that has not been seen for quite some time and it is not hard to see why. 
Entrusted to play in midfield for the last three matches, the silky playmaker has been one of the standout performers for the Lion City Sailors. And he is set for a fourth straight start as the Sailors take on Hougang United at Hougang Stadium in the Singapore Premier League (SPL) on Friday (26 August) night. 
After a difficult period of injuries and non-selection, Adam is delighted that he is seeing light at the end of the tunnel and has rediscovered the form that has reminded the football fraternity why he was previously touted as Singapore football's next big thing.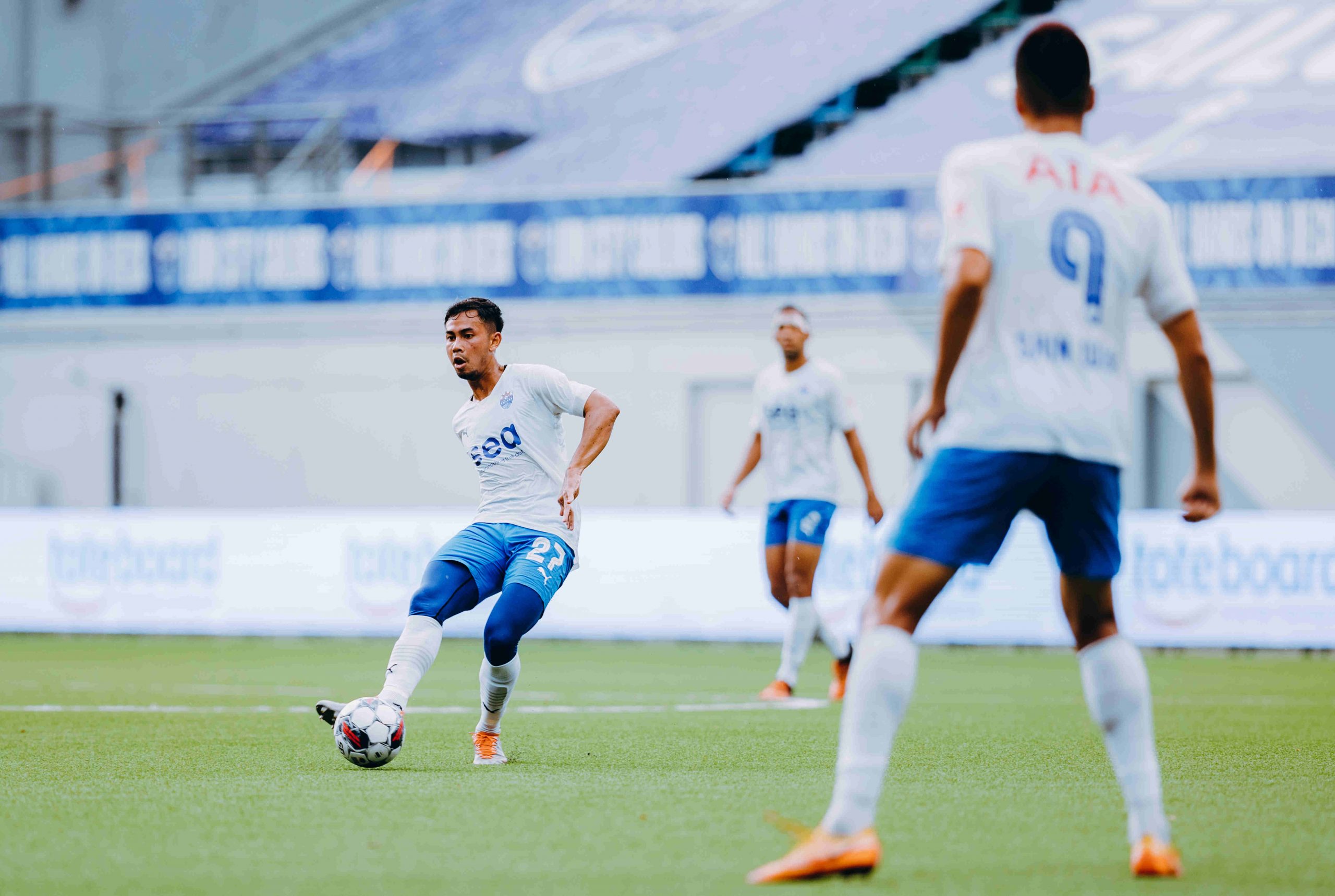 "Of course, for every player, the main thing is to play and directly contribute to the team. Nothing can beat the feeling of performing on the pitch and being there to cover for your teammates," said the 26-year-old.  
"It was frustrating and I felt I can contribute more, but at the same time I do understand we have a huge pool of players so I just have to work hard and wait for the right timing."
The right timing did come in early August as he took advantage of the injury-enforced absence of Shahdan Sulaiman and M. Anumanthan, starting at the heart of the Sailors' midfield against Balestier Khalsa and acquitted himself well enough in the 4-0 win – completing his first 90 minutes since rupturing his anterior cruciate ligament (ACL) in July 2019. 
Adam was then kept in the lineup for the subsequent two matches – 10-1 and 7-0 victories over Young Lions and Tanjong Pagar United respectively – marking the first time he started in a extended run of games since that horrific injury.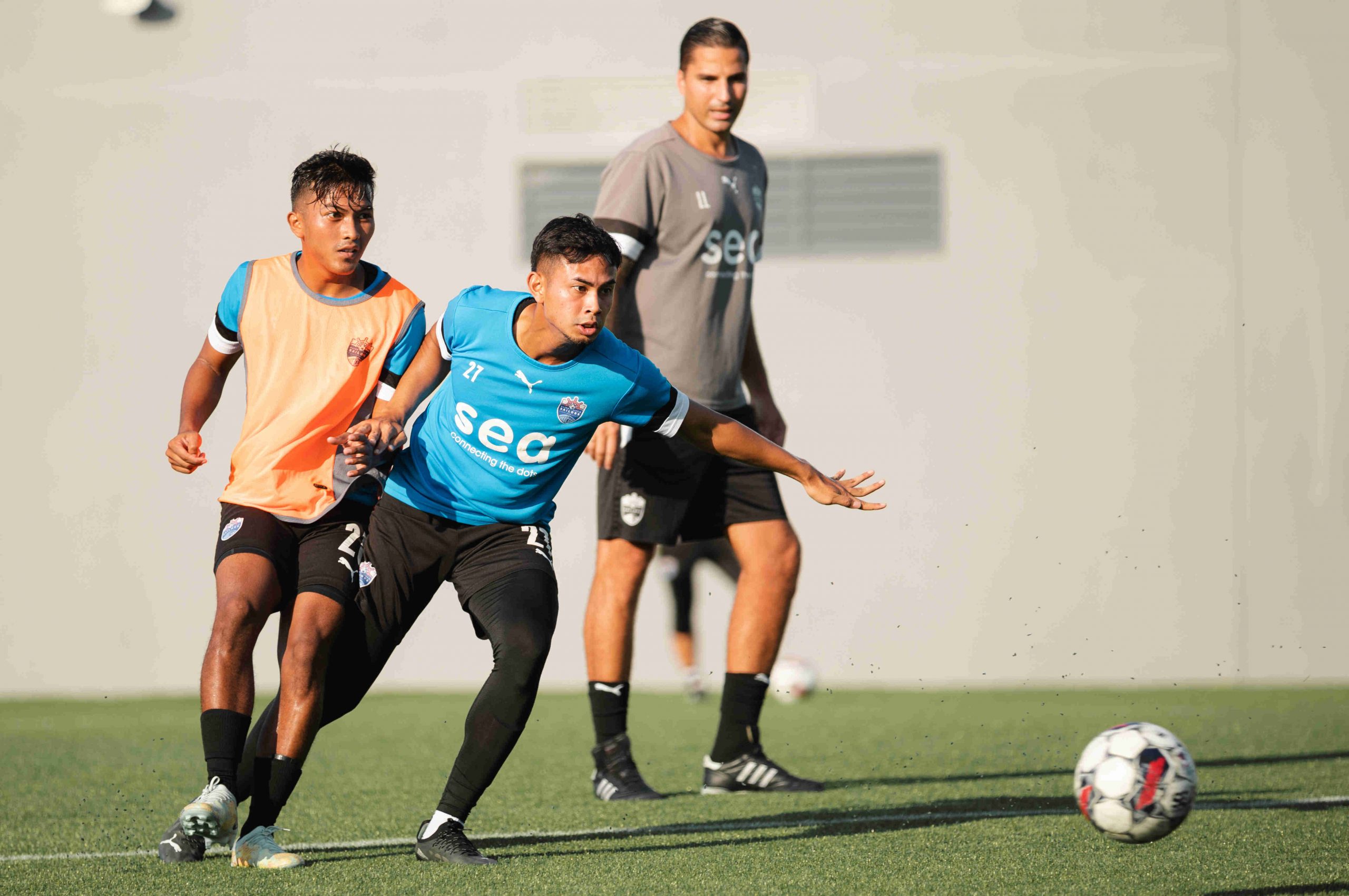 And he is now hungry for more. 
"I was nervous at that time because I haven't played a full 90 minutes for a while and I wasn't certain of my match fitness. But with the help of my teammates and the coaching staff, I managed to play a decent game (against Balestier) and stake my claim in the team. 
"That really was a confidence booster, and I'm happy that I've been starting and contributing to the team directly. Hopefully this is just the start – I want to keep going in this manner till the end of the season," he asserted. 
Usually deployed as a no. 10 or a winger earlier in his career, Adam acknowledged it has been "odd" to be deployed in a deeper midfield role of late, but he is relishing the experience and enjoying the responsibilities that come with it.  
"As players, we learn to adapt and I knew I just had to do my best for the team, regardless of what position I play. At the end of the day, it's a team game," he said.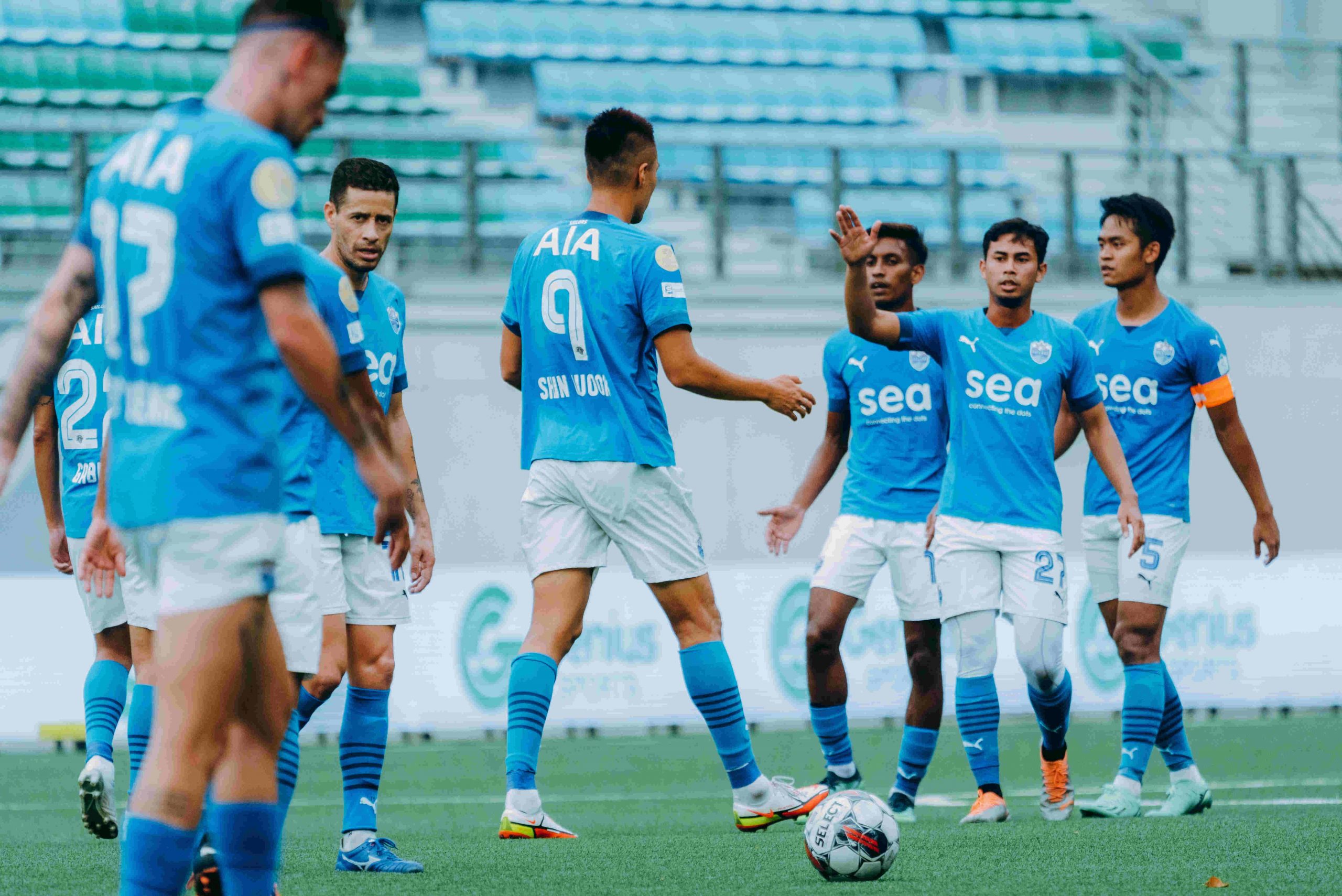 "Now it's a different ball game – I'm deeper into our own half. It's not so much the assists or goals, but more of the passes that lead to the final passes. I'm starting to love it and it makes my job a lot easier when I turn, look up and see the top-quality players we have in the attacking third – guys who can make even a simple pass look good."
It is still early days under the interim charge of Luka Lalić, but the Sailors have looked slick on the pitch and against Hougang they are targeting a third straight win under the Serbian. 
"It's been a positive start under Coach Luka, we're adapting well to a new system under him and everyone's been trying hard to prove their worth going towards this stage of the season (with eight games left)," said Adam.
"Hougang is a pretty good team with quality national players and fast attackers. But whatever it is, we're going to give our all to get the three points. We're on a quest to defend our title and earn the right to compete in the ACL (Asian Football Confederation Champions League) again next year." 
MORE FROM LION CITY SAILORS: