Picture the scene: 80,000-odd raucous home fans at Jakarta's majestic Gelora Bung Karno Stadium, cheering rabidly for their club in a do-or-die fixture.
Imagine the passion. The fervour. The vibrancy. The electric energy coursing through the stadium as the fanatical partisan crowd tries their best to will the home team to victory.
And, if you were part of the opposing team, the intimidation.
This was exactly the atmosphere that greeted Lion City Sailors' Senior Executive of Operations, Nur Shuhadah Bte Sinwan in 2018. She travelled with Home United – the previous incarnation of the Sailors – to Indonesia, for their Asian Football Confederation (AFC) Cup ASEAN Zonal semi-final clash against Persija Jakarta.
That match ended 3-1 in Home United's favour and now is simply a footnote in the Protectors' ultimately successful AFC Cup ASEAN Zonal campaign. But to Shuhadah – or Shu, as she is more commonly known – it remains one of the most enthralling football experiences she has ever had.
As part of the travelling contingent, Shu was seated in the zone demarcated for away fans but she was still able to witness first-hand how simultaneously imposing and inspiring fan support can be.
"Although I was standing in the away zone, it was surrounded by the home fans, and they were unlike most other supporters that I've encountered before," Shu recalled. "They're so lively, energetic and vocal! You could hear their cheers and chants echoing around the stadium, and it had a noticeable effect on the spirit of the team. The atmosphere was incredible, and it was a real eye-opener for me."
Shu now hopes to one day be able to witness a similar level of support for Singapore football – a scenario the Sailors aim to help create.
Since their privatisation in 2020, the Sailors have made significant moves, both on and off the pitch, to gear themselves towards becoming one of the top footballing teams in the nation and the region.
Shu is hopeful that if the Sailors achieve that lofty target, football fans in the country will return to supporting the local game.
"I wish to be able to experience that sort of atmosphere here in Singapore," said Shu. "Fans need to have more faith in local clubs and come support us. If they start watching our matches, they'll realise there really is a lot of quality in local football. 
"Hopefully the Sailors, especially if we become successful, will be able to attract more fans to pay attention to Singapore football."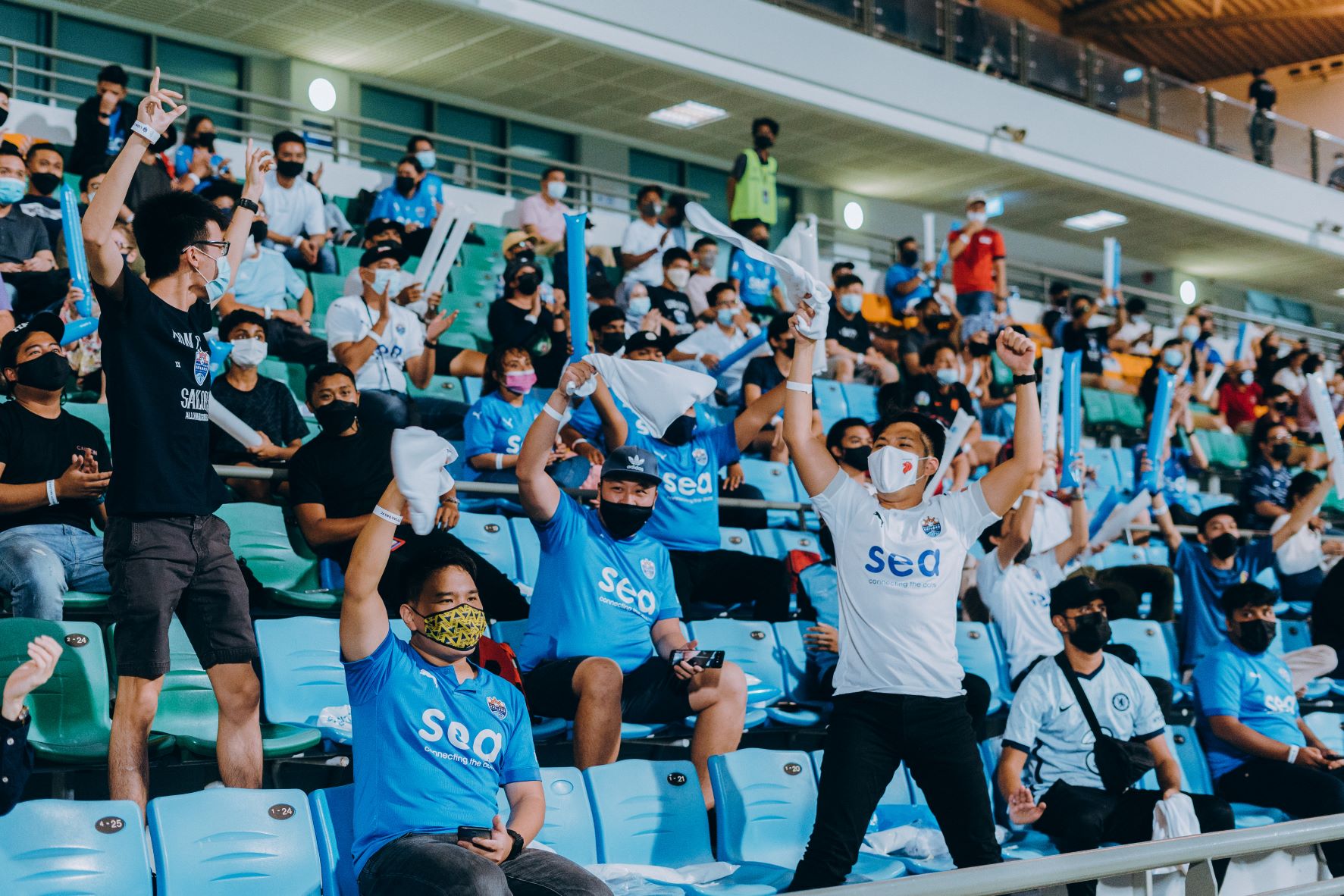 Shu, however, knows full well that the majority of football fans in the country still prefer watching European leagues, such as the English Premier League (EPL).
After all, she grew up in a family that followed the EPL closely – her father, along with one of her brothers, are Liverpool fans, while her other three brothers support Chelsea, Newcastle United and Arsenal.
Shu herself grew up supporting Manchester United, although she was not as "avid a fan" as the rest of her family.
Nonetheless, some of Shu's fondest memories in football come from watching live Singapore Premier League (SPL) – then known as the S.League – matches, as well as being part of the home support for both the National Team and LionsXII games.
The LionsXII were a Singapore team that took part in Malaysian football competitions from 2012 to 2015. 
"I've always enjoyed watching the Lions play," said Shu. "When I was younger, I was a Woodlands (Wellington) supporter, and then later on, I also followed the LionsXII and went to a few of their games. It was fun being part of the support, and I had a good time at every match I went to."
Shu is now supporting local football in a different – a more proactive – way.
As the person in charge of managing operations at the Sailors, Shu has to ensure that the club adheres to the guidelines set out by either the Football Association of Singapore (FAS) or AFC, especially on matchdays.
Part of her job also includes arranging for, and managing, the security, medical, and ticketing aspects of operations at Sailors matches.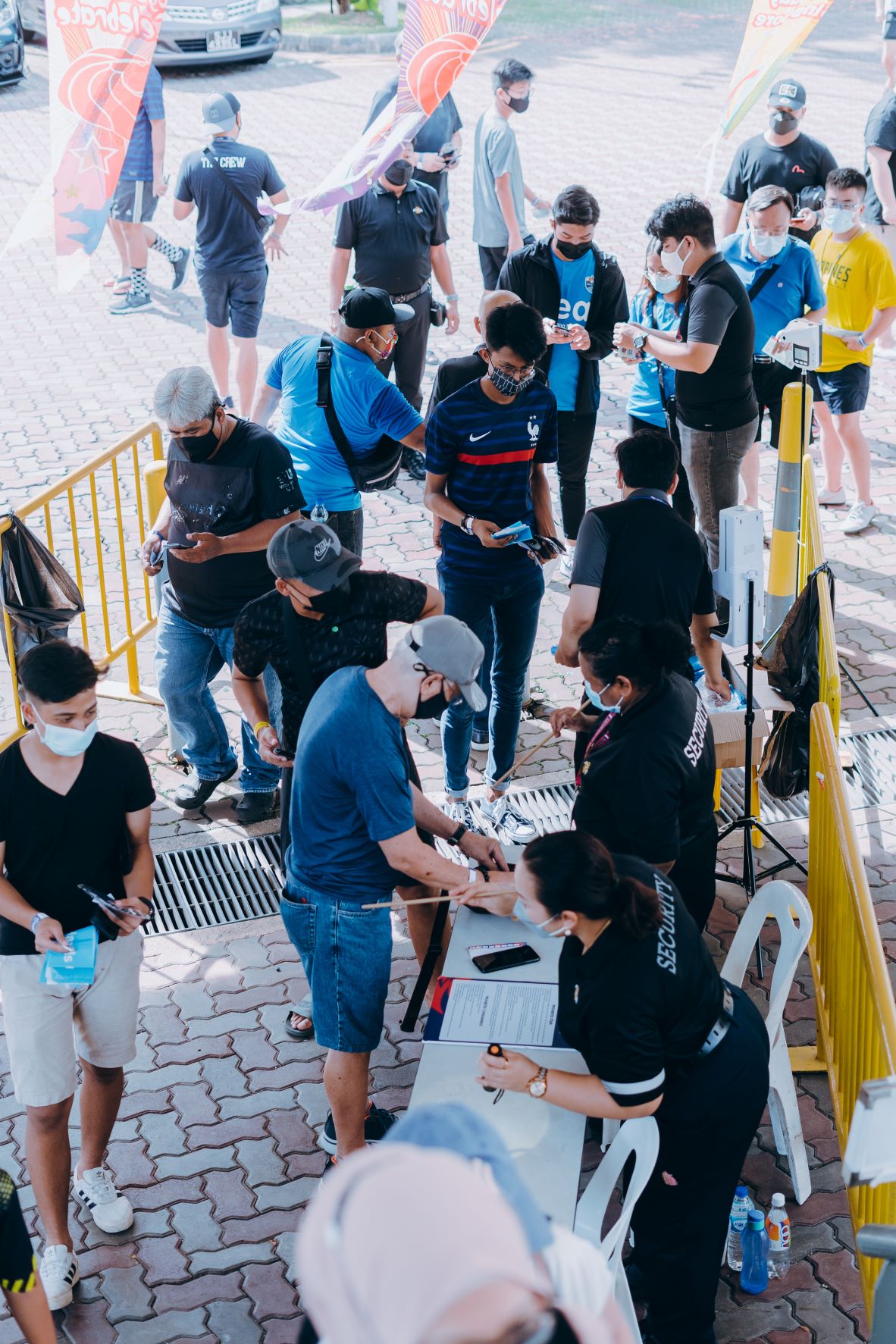 Indeed, a lapse by Shu could potentially even lead to a match having to be abandoned – such is the importance of her role at the club – although that has thankfully never occurred before. 
Shu admits she puts a lot of "pressure" on herself to do her job well, as she explained: "We can get fined and punished if something goes wrong on my end. So, there is that pressure on me to ensure that everything goes according to the regulations.
However, Shu, who joined the club nearly four years ago, insists that the hard work she puts into her job is rewarded whenever the team achieves success on the pitch.
"Yes, it can be tiring and I am sometimes pushed to my limits. But what keeps me going are our victories and successes," Shu shared.
"At the Sailors, everyone is expected to give their 100 percent. When it comes to operations and support, I give my all, and at the same time, the team is also expected to do their best whenever they are on the pitch.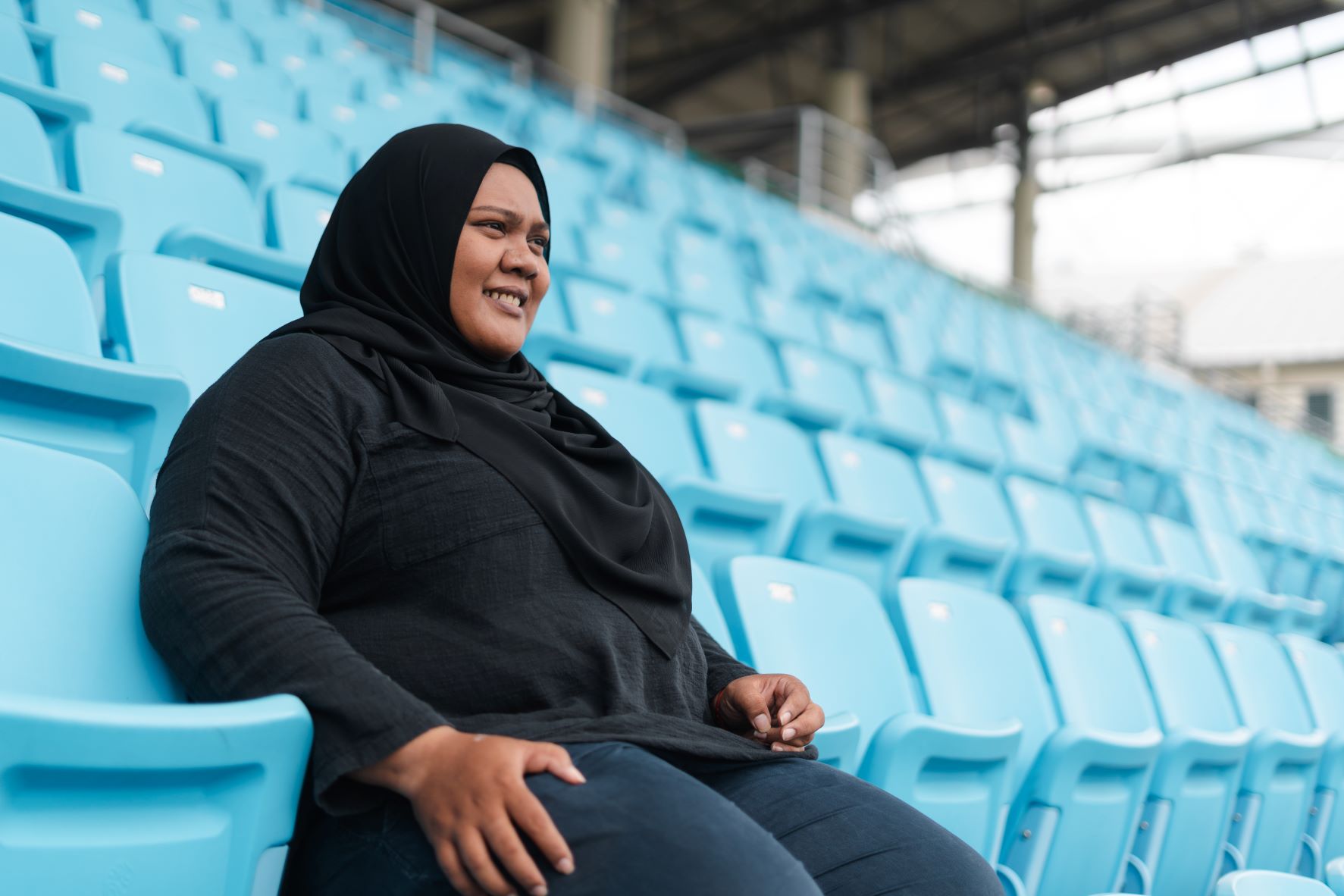 "So, whenever the players win a match, I feel that our hard work has also paid off. It's a team game, after all, and every one of us at the club has a role to play in bringing us to the top."
There are many challenges that Shu faces in her current role, but none more unique than what she terms as having an "unapproachable" look.
Shu, who could not help but laugh as she elaborated the point, said: "I have this face that can seem unapproachable, so people are scared of coming to talk to me. Sometimes the younger players from the team, or third-party vendors who aren't familiar with me, will try to avoid me.
"But I'm actually really friendly la! Once you talk to me, you'll realise I'm very easy-going. Although maybe it's a gender thing as well – as it's a male-dominated industry, having to interact with someone of the opposite sex can make some of them feel uncomfortable," she added.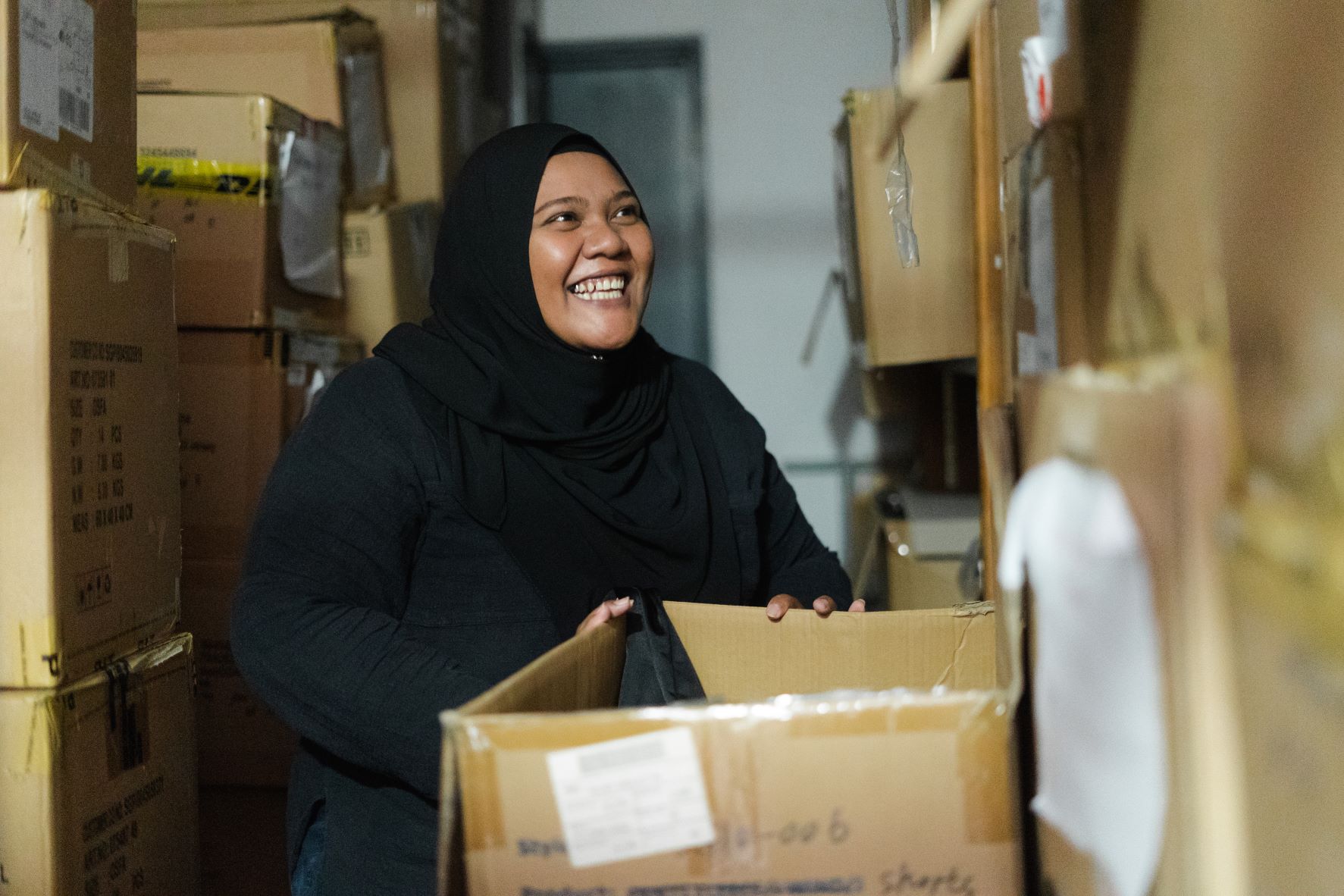 Having seen first-hand how the club has evolved over the years, Shu, who lists playing mobile games and cycling among her hobbies, believes the Sailors are moving in the right direction.
"The Sailors are goal oriented and hungry for success. It's not that Home United back then weren't ambitious as well, but it's just that there is more for the Sailors to prove with all the investment that has been put into the club," mused Shu.
"The club is determined to show that the path they have taken is the right one. To do that, we need to achieve something to show that we are serious about our ambitions.
"You can see that everyone, both players and non-playing staff alike, are working extremely hard to pull the club towards the top. We are all bonded by that common goal…everyone is doing their part, and we are all confident that the team will be able to win silverware soon."
MORE FROM LION CITY SAILORS: