It is exactly one month away from the highly anticipated Lion City Sailors-Borussia Dortmund (BVB) clash on 24 November and there is palpable excitement amongst the Sailors ranks, perhaps most among the younger members of the squad. 
Two rising Sailors stars, Nur Adam Abdullah and Bill Mamadou, are already looking forward to the enticing prospect of jostling with some of Europe's best – and impressing. 
The Sailors-BVB friendly match is the crown jewel of the first leg of BVB's Southeast Asia Tour that kicks off in Singapore (22-26 Nov).
"Of course, every player would feel nervous and at the same time excited at this type of opportunity to play against one of the most prestigious clubs from Europe – it doesn't come every day. 
"It's going to be challenging for sure, but what better way to improve ourselves than by playing against an elite team? On a whole, this experience is going to help the team and challenge us individually as well," said 21-year-old Nur Adam.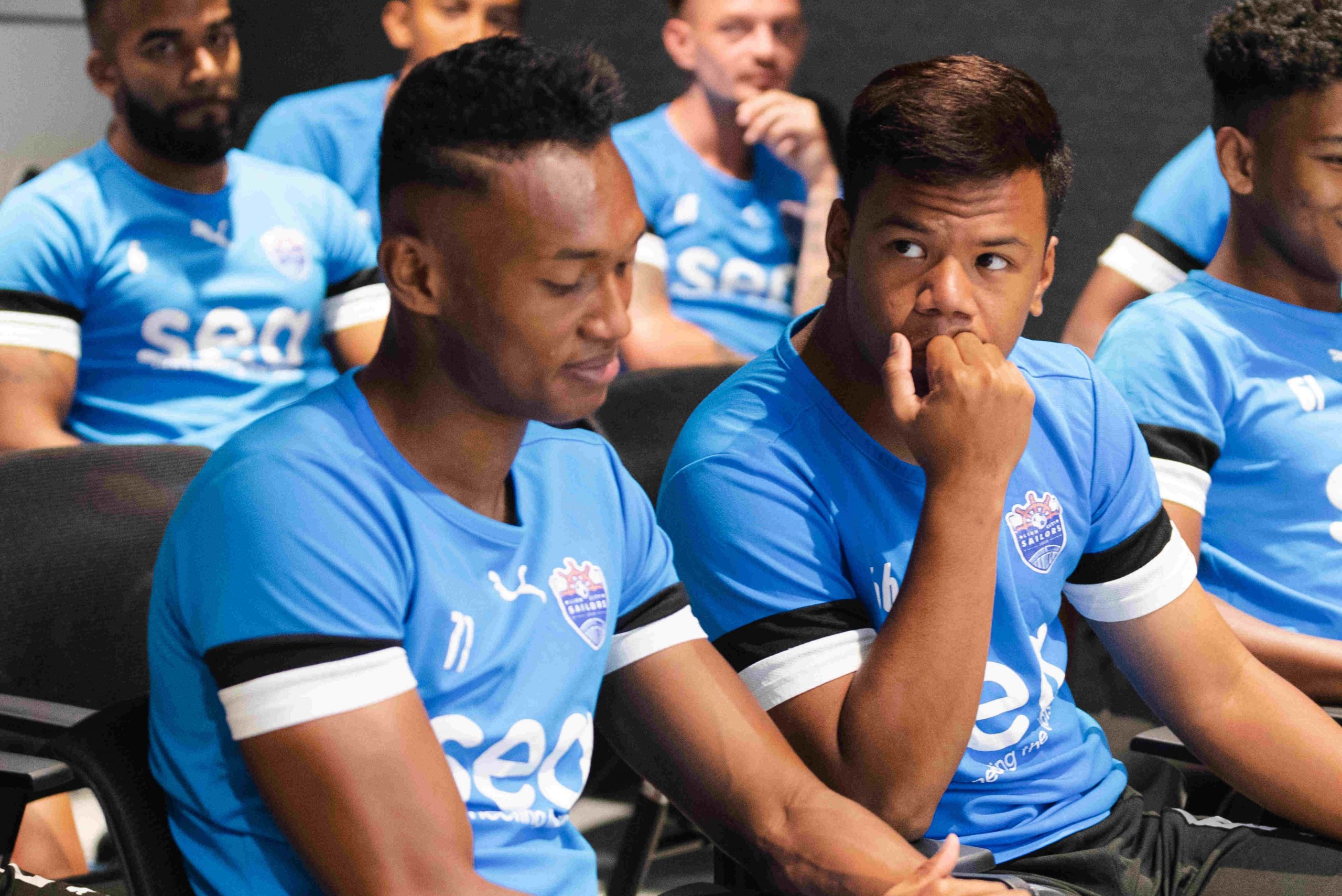 Bill, also 21, was in complete agreement with his teammate. 
He said: "We're going to play against proper world-class players and everyone knows how good they are. But as much as we respect them, we have to approach the game like any other game and not be afraid.
"At the end of the day, we are out to gain more experience out of these 90 minutes, and test ourselves."
The Sailors have swiftly broken new ground since their 2020 inception. The club won their first domestic Singapore Premier League (SPL) title in 2021 before chalking up the best-ever points and goals tally – seven and eight respectively  – by a Singaporean club at an Asian Football Confederation (AFC) Champions League (ACL) campaign, on their April 2022 debut at the tournament.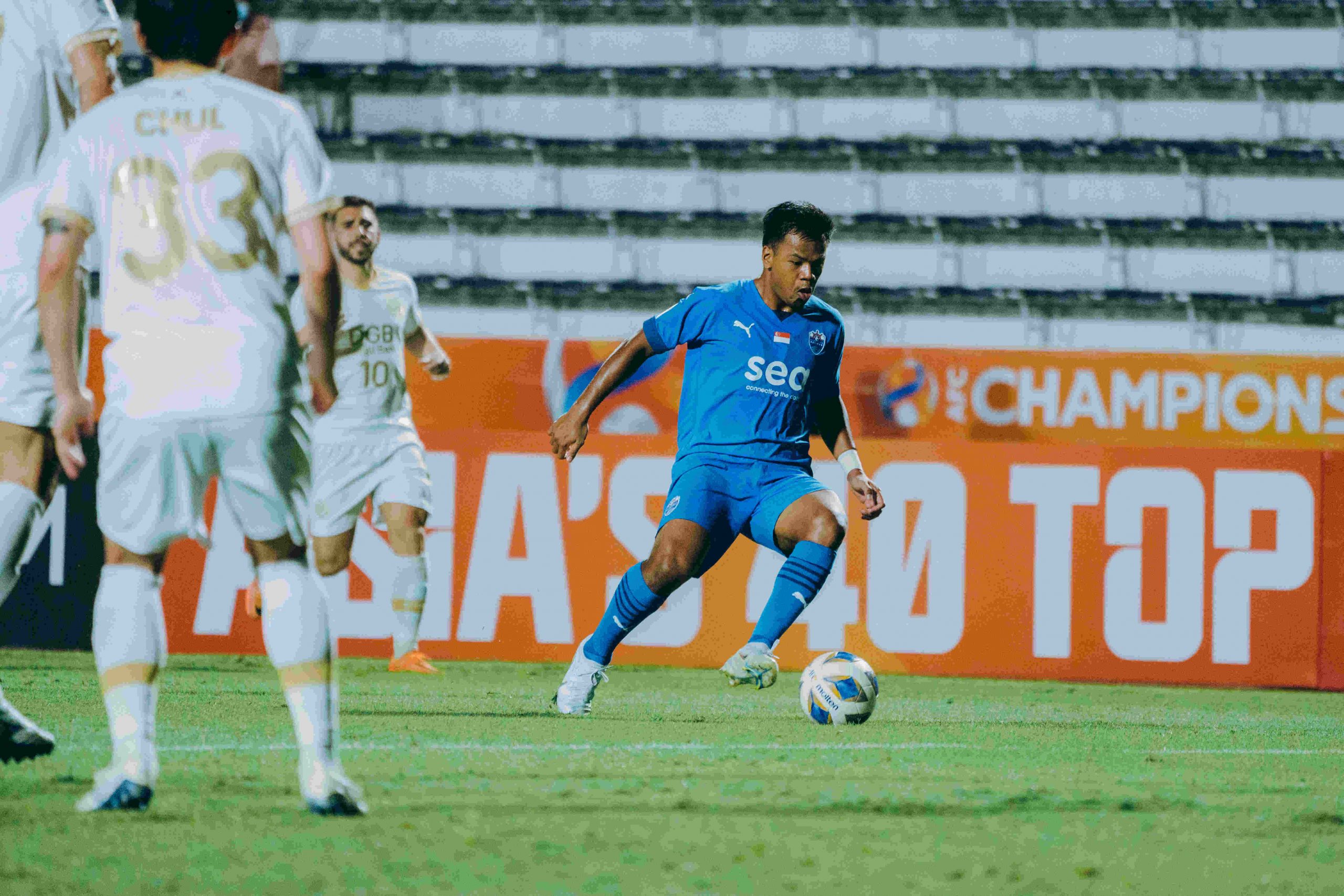 Borne from the two-and-a-half-year partnership penned between the Sailors and BVB in July 2021, the BVB Southeast Asia Tour 2022 – The Singapore Leg will also see a series of off-the-field professional activities that will further underscore the deep relationship and drive further improvements at the Sailors. 
To Nur Adam, the BVB fixture is a natural next step for the Sailors: to go up against teams that have an established culture of professionalism and success at a high level – and learn from the experience. 
"As a new club, we're always learning and improving, while being ambitious and aiming high. Take for example at the ACL, we played against Urawa Red Diamonds and Daegu FC – top teams in the region – and we really loved the experience," said the young full-back, who has already made more than 50 domestic appearances. 
"Going up against bigger teams, we're bound to face defeats but it's not just about the result in this type of match. The experience and what we can learn on and off the pitch is perhaps much more valuable and that benefits us on our journey towards our target of becoming one of Asia's biggest clubs."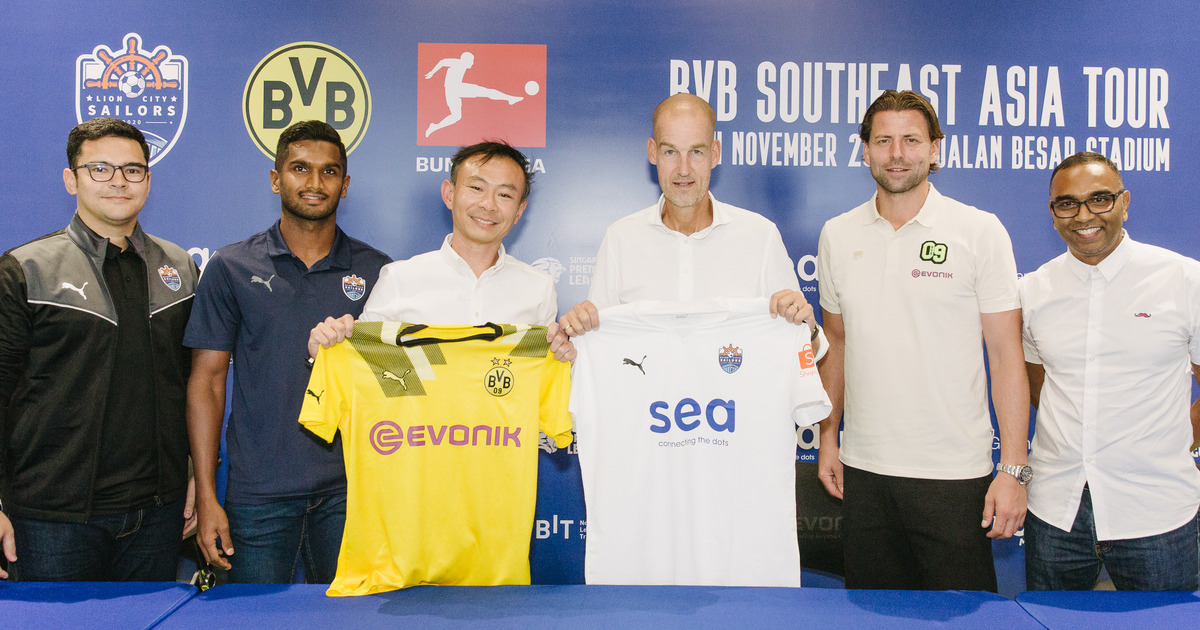 Early Bird tickets are fast being snapped up by football fans on online ticketing platform SISTIC and Bill is relishing the opportunity to put on a good show in front of a packed Jalan Besar. 
"We all know that there will be attention on this game and how excited our fans are. It'll be something new for me personally, but I will just focus on my game and do what I can for the team," said the centre-back, who has broken into the Sailors first team and impressed in recent weeks. 
"I'm lucky that I'm learning from the best local players like Hariss (Harun) and (Amirul) Adli everyday in training. Also, my dad (former Singapore international Bah Mamadou) is always giving me advice on how to perform and excel, so I'm just absorbing as much as I can so that I can be an important player for the first team in the years to come."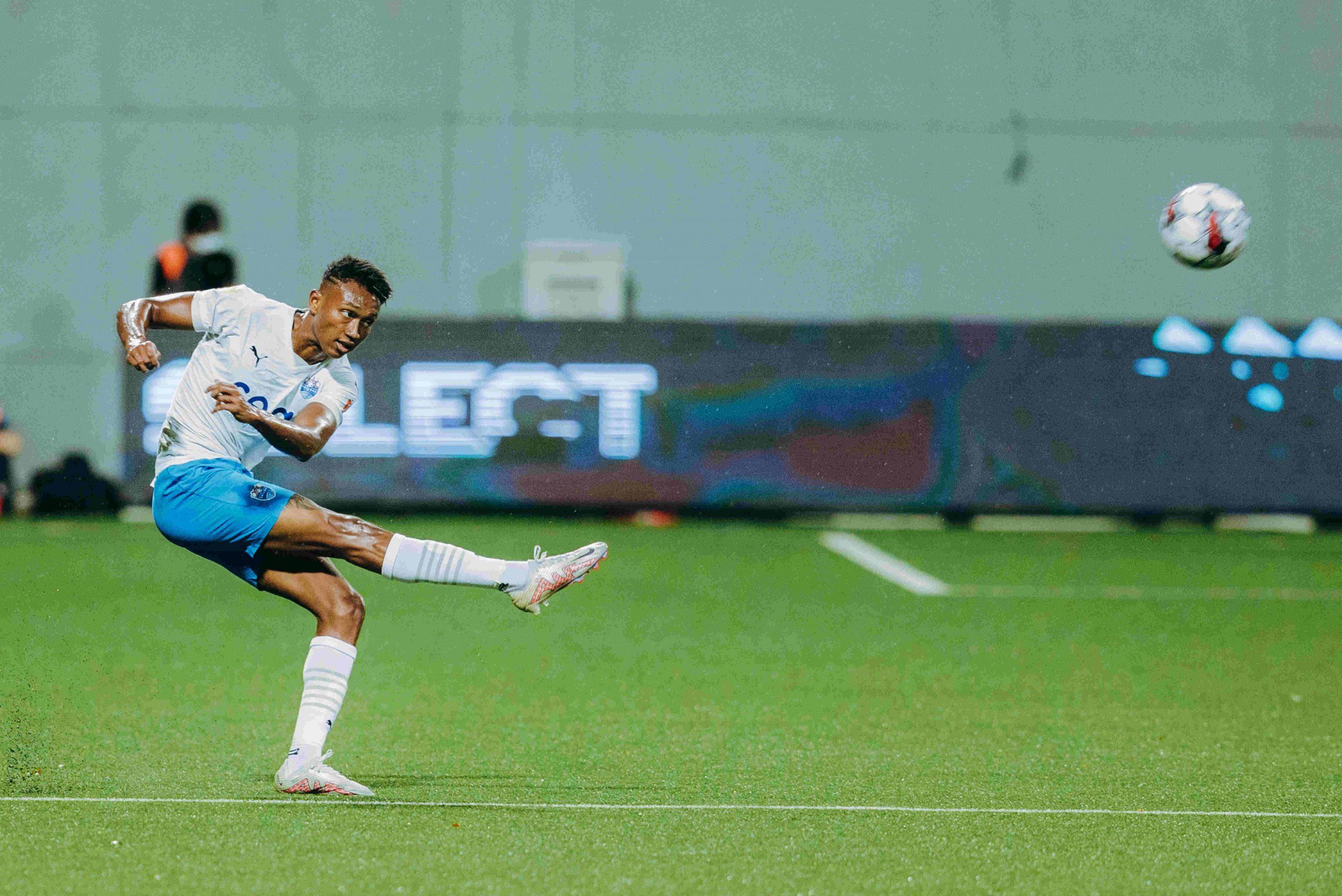 Before turning their gaze to the gala friendly, the key priority for the Sailors is to excel in the upcoming Singapore Cup – Luka Lalić's men begin their campaign against Balestier Khalsa next Thursday (27 October) – which will round off their 2022 campaign. 
It is a fact not lost on Nur Adam and the rest of the Sailors. 
"We failed to retain the SPL title and that's a big disappointment for the club all round, no doubt. We're out for redemption in the Cup and we're out to win it for our fans and families who have been supporting us," he declared. 
"Once we're done with that, then we'll properly look towards BVB and I know the only way I can be in the starting lineup for that is to put up consistent performances in the Cup."
Tickets for the Balestier Cup fixture are already available on SISTIC, while Early Bird tickets for the Sailors-BVB game can still be purchased, also on SISTIC, here.  
MORE FROM LION CITY SAILORS: