The Lion City Sailors gear up for Friday night's (17 September) top-of-the-table Singapore Premier League (SPL) clash against league leaders Albirex Niigata (S), knowing exactly what needs to be done, and what is at stake.
Beat the White Swans and they will seize the initiative in the title race – they will still need maximum points in the remaining three matches to become league champions for the first time – but at least the Sailors will remain in control of their destiny.
Anything less than three points on Friday means the fate of the SPL trophy will be out of their own hands, and the Sailors will have to hope for favours from Tampines Rovers and Tanjong Pagar United, Albirex's last two opponents before the 2021 season comes to a close. 
Knowing the magnitude of this fixture, midfielder Adam Swandi described this as a 'do-or-die' mission against his former club – with whom he won the 2018 SPL title. 
"We ought to have the mindset that if we slip up once more, we're done for the title," said the 25-year-old. "Being an ex-Albirex player, I know that their players are not going to pull back."
"In 2018 even when we were already champions with a few matches left to play, we still went out in those games to go for the win and to score as many goals as possible," said Adam. "That's the mindset of Albirex Singapore – we, the Sailors, need to match that desire to win."
The stakes are high, but Shahdan Sulaiman called for a calm, assured approach.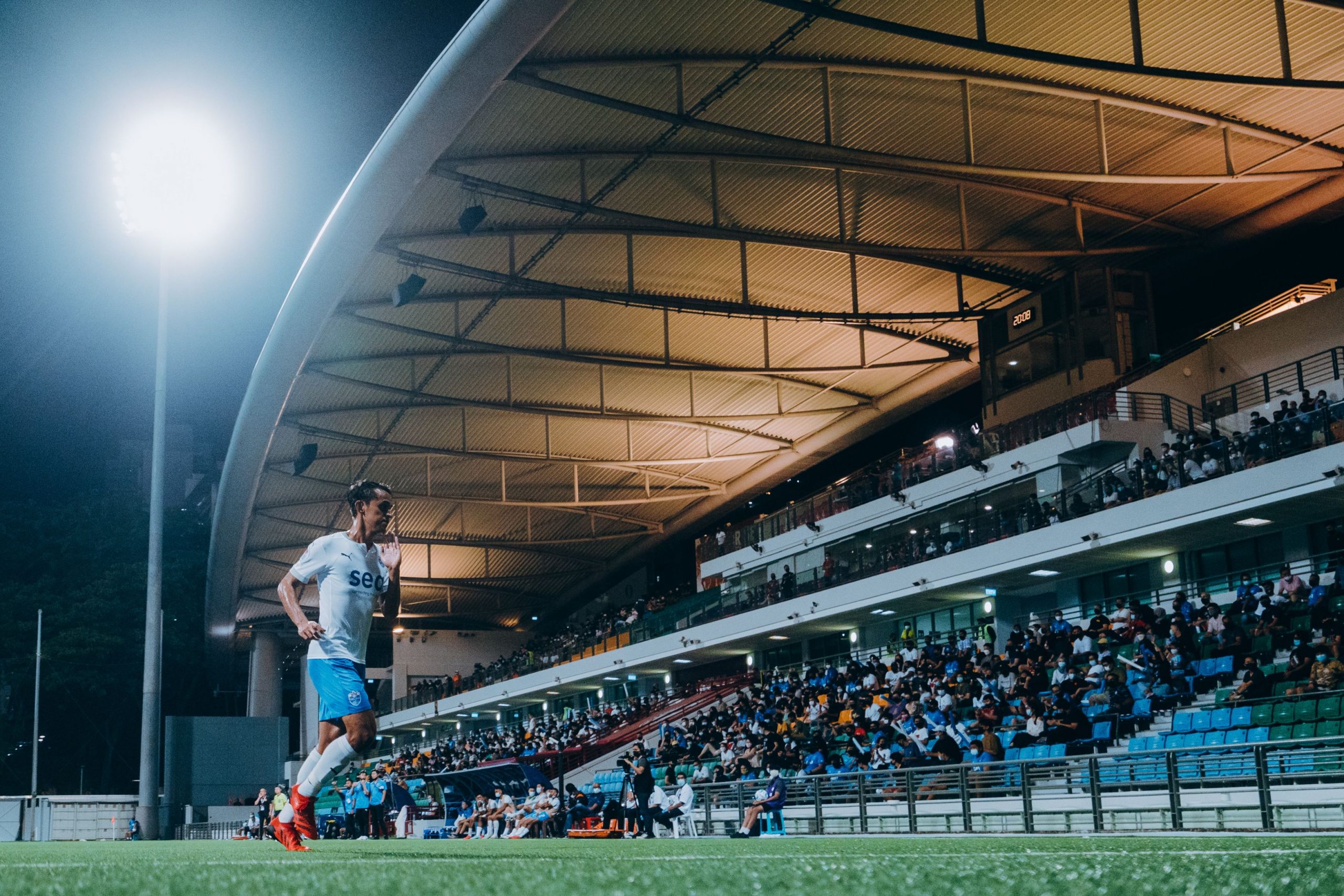 "Everyone knows how important this game is so there isn't a need to put extra pressure on ourselves," said the 33-year-old. "We don't have to overthink about our opponent – that's only going to give us more stress and be afraid to make mistakes. 
"We just have to take this as any other game, follow the coaches' instructions for us and I'm sure we can get three points from this – we know we have the ability to."
In a season where they have been under three different head coaches, the Sailors have done well to stay on course and navigate through choppy waters. 
With Aurelio Vidmar leaving to pursue other opportunities in late April, Sailors Under-21 coach Robin Chitrakar took charge of the first team for three matches before the highly-acclaimed Kim Do-hoon came on board in late June. 
The Sailors have managed to quickly adjust to off-field changes and are now getting to grips with Kim's philosophy and tactical system.
The South Korean's emphasis on physical training has also paid off, with the Sailors demonstrating that they have enough in the tank to come from behind to claim points –  they have managed that in four out of six outings under the former Ulsan Hyundai man. 
"It always takes some time to adjust whenever a new coach comes in, but we've been coping well and you can now see the effects of Coach Kim's training," noted Shahdan. 
"In the past few matches, we have finished very strongly. We managed to equalise late (in 1-1 draws) against Balestier (Khalsa) and Hougang (United), and we also pushed all the way till the end against Young Lions (in last Sunday's 3-1 win) to get the win. That shows the amount of hard work we've put in during training."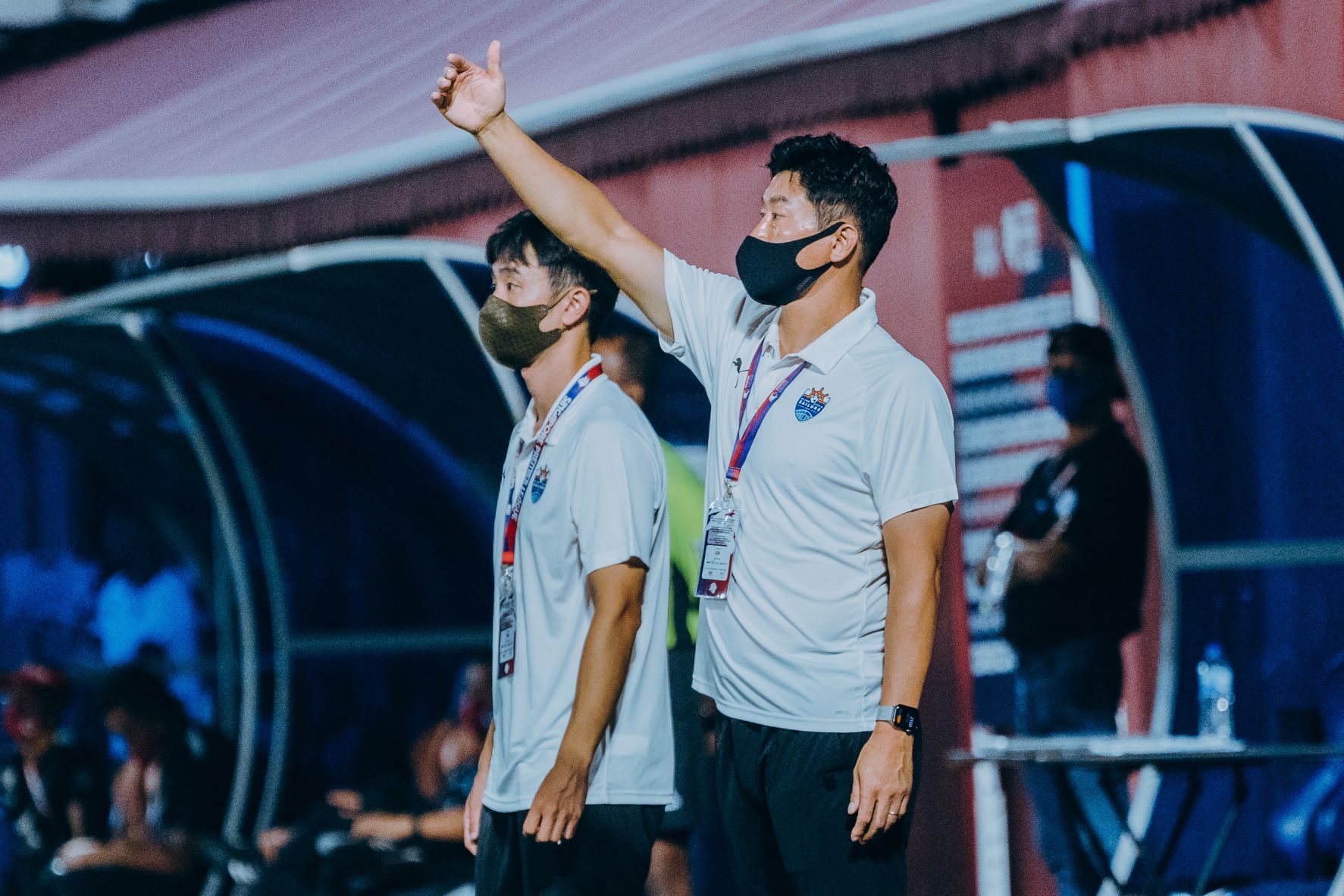 Kim has also displayed shrewd player management to get the best out of a squad overflowing with talent. Players like Hafiz Nor, Faris Ramli, Tajeli Salamat and Adam – who have played peripheral roles previously – are now getting more regular minutes, and delivering on the pitch. 
"He's a pretty fair coach in the sense that if you perform in training and are willing to work hard, he will play you," said Adam. "That's the biggest apparent change under Coach Kim. 
"Hafiz doesn't usually start, but he was chosen to be in the eleven for the last game because he impressed in training. It's a very positive thing that the coaching staff recognise the work you put in."
Adam is now looking forward to a more positive outing against Albirex than the last one (a 1-1 draw at Jurong East) in July. He got his first professional start in more than two years in that match, which was also Kim's first game in charge, but lasted just 10 minutes before limping off due to a grade-two hamstring tear.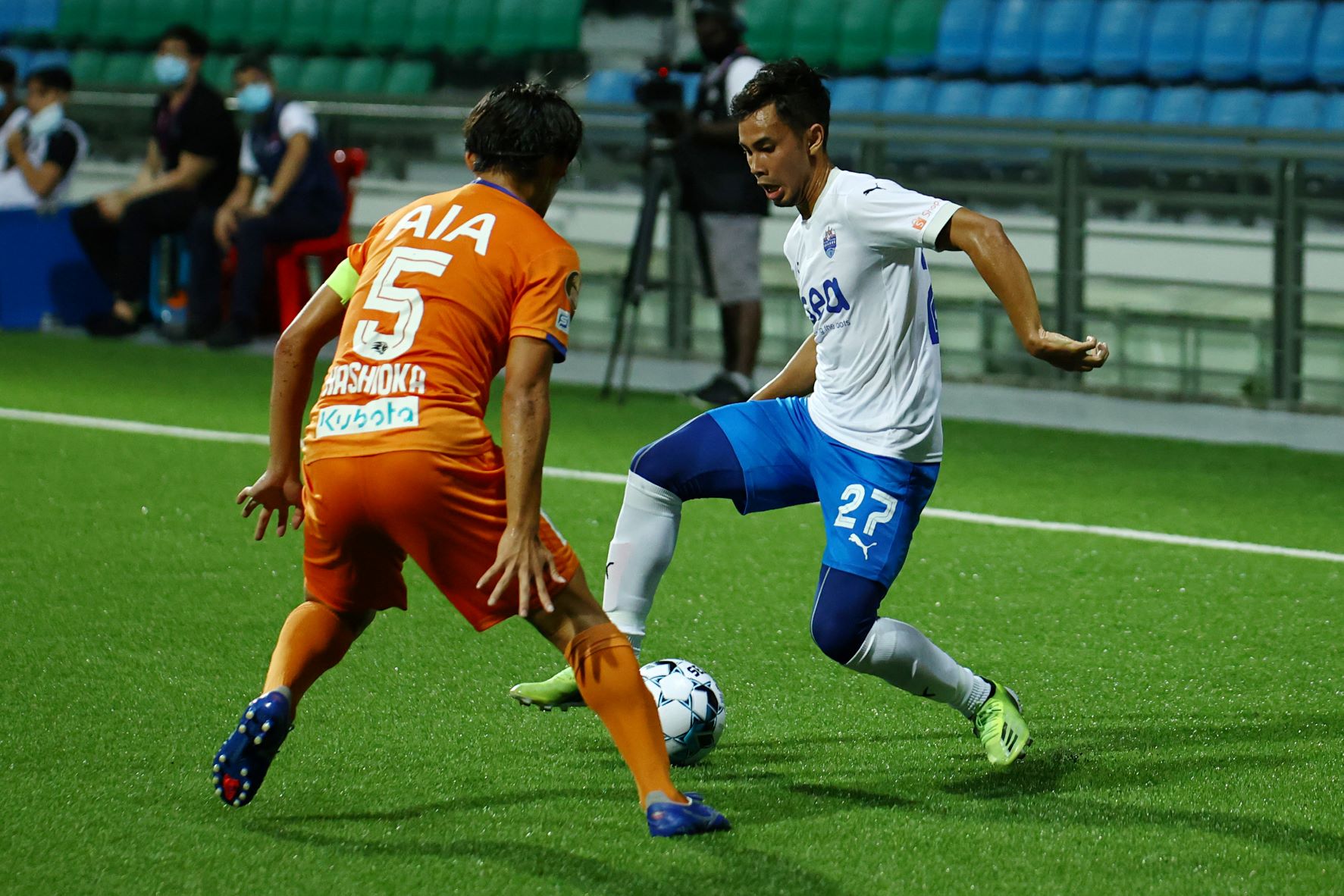 Having returned to full fitness, the 2018 Young Player of the Year looked lively when he came on in the 56th minute against Young Lions and is hoping for a starting spot on Friday, even if he still has a soft spot for Albirex.
It was there that Adam truly matured as a player – but he is not about to hold back against his former employers. 
"I'm still very good with the general manager, Koh Mui Tee and (kit man) Roy Krishnan. I always enjoy a good conversation whenever I see them, and I also chat with my former head coach (now technical director) Kazuaki Yoshinaga," said Adam. 
"I had a good season with them in 2018 and they really took care of me. Albirex has such a good environment for youngsters – I can see how players like Ong Yu En and Nicky Melvin Singh are doing well and maturing there. I still have my utmost respect for them, but now I'm a Sailors player and I've to do my job to help my team win the title."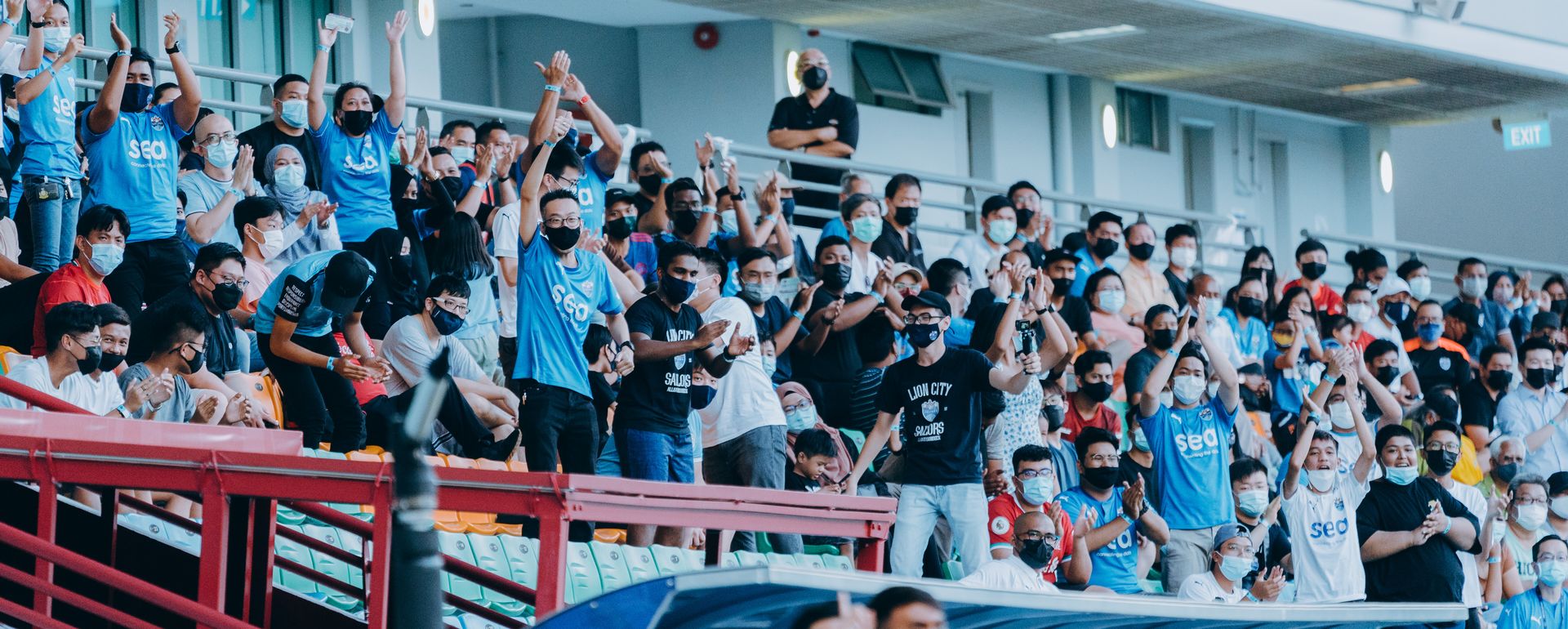 And Shahdan is delighted that Sailors fans have come out in force in recent weeks, and he believes the proverbial 12th man will play a big part on Friday.
"It's really good to have the fans back and you can just see the celebrations when Jorge (Fellipe) scored the second goal against Young Lions on Sunday night," he said. 
"I'm sure their support and noise from the stands will spur us on to win the match – and win it for them."
MORE FROM LION CITY SAILORS: