It started promisingly for the Lion City Sailors last Friday night (31 March) as they dominated early proceedings and took an early lead against Tampines Rovers, but Risto Vidaković's charges eventually fell to a 4-3 loss in what was a thrilling see-saw match. 
As they regroup to face Hougang United away at Jalan Besar Stadium on Monday (10 April) night, the Sailors look to take onboard lessons from that defeat as they seek their first win on the road in 2023. 
"We need to have a better control of the game – we must dictate the tempo and be more compact in our midfield lines. Tampines had quality players and managed to outnumber us in that area, so that's where we need to improve," analysed forward Shawal Anuar. 
Singing a similar tune, but perhaps with harsher drums and cymbals, defender Zulqarnaen Suzliman said: "We were quite passive off the ball. We lost all the second balls and duels. To put it simply, Tampines were hungrier than us and we cannot allow that to happen again."
Despite the defeat, there were still positives for the Sailors, including Shawal netting his first goal for the club on his first start.
The 31-year-old reflected on the 'special' moment and is champing at the bit to contribute even more to the team.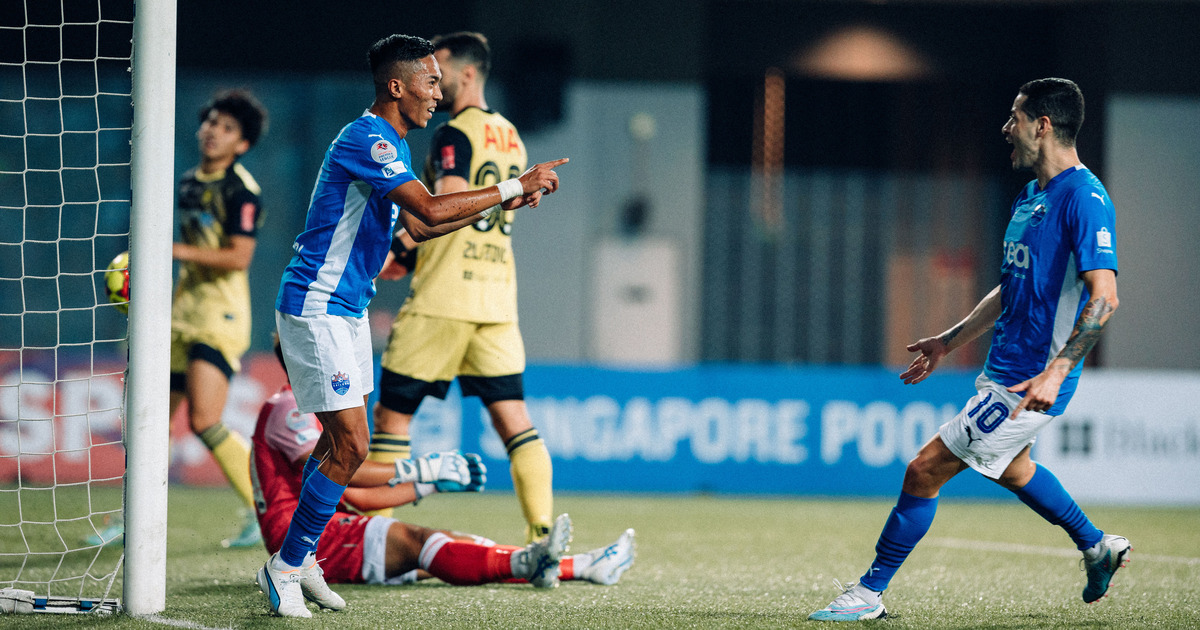 "While we were lining up in the tunnel, Max (Maxime Lestienne) told me 'Shawal, when I get the ball, you just go inside (the box) and I will pass it to you' and that was exactly what happened. 
"So I ran straight to him after scoring and he said to me 'I already told you I will give you the ball!" I'm happy to score and I hope I can get more opportunities to be in the starting lineup," said Shawal, who made four substitute appearances for the Sailors prior to the Tampines game. 
Zulqarnaen's lively cameo at right-back in the final 34 minutes was perhaps another bright spark for the Sailors. This was the 25-year-old's third appearance in consecutive games as he continued his strong comeback from an injury that kept him out of action for eight months. 
"It feels great now that I'm getting some fitness and confidence back – this is what I've been working towards for many months. Whenever I get an opportunity, my aim is to just go out there and show what I can do.
"I'm still just getting started. I'm going to keep training hard and I believe I'm only going to get better and better in the coming matches," he said.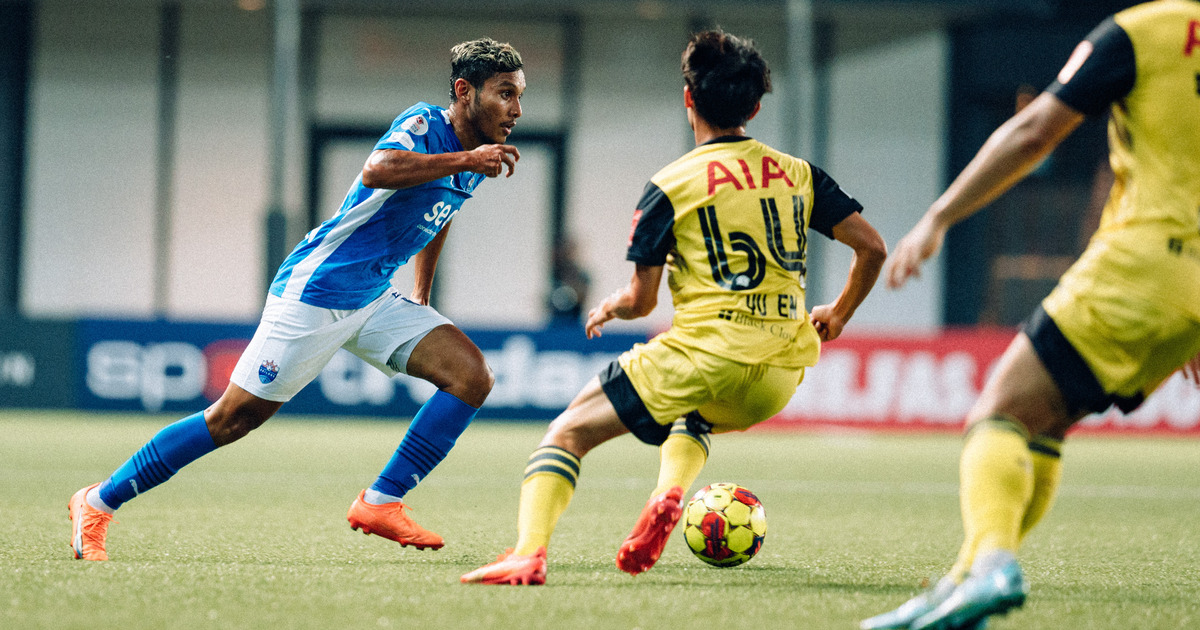 There was a worrying moment for Sailors fans when Shawal went down with a head injury late on in the Tampines defeat, but the forward is keen to allay any concerns as he aims to lead the line again against his former employers. 
"It wasn't so serious, but I needed to go to the hospital for a scan and take the necessary precautions," he said. 
"It's not easy playing in the main forward role, but I'm ready to help the team and play anywhere the coach needs me. It'll be nice for me to see some of my old Hougang teammates and I'm still on good terms with them, but the battle is on. 
We're friends off the pitch, but on it – I'm going to fight and give my all against them to help the club get back to winning ways," added a Shawal determined to repay the Sailors' faithful for their unwavering support.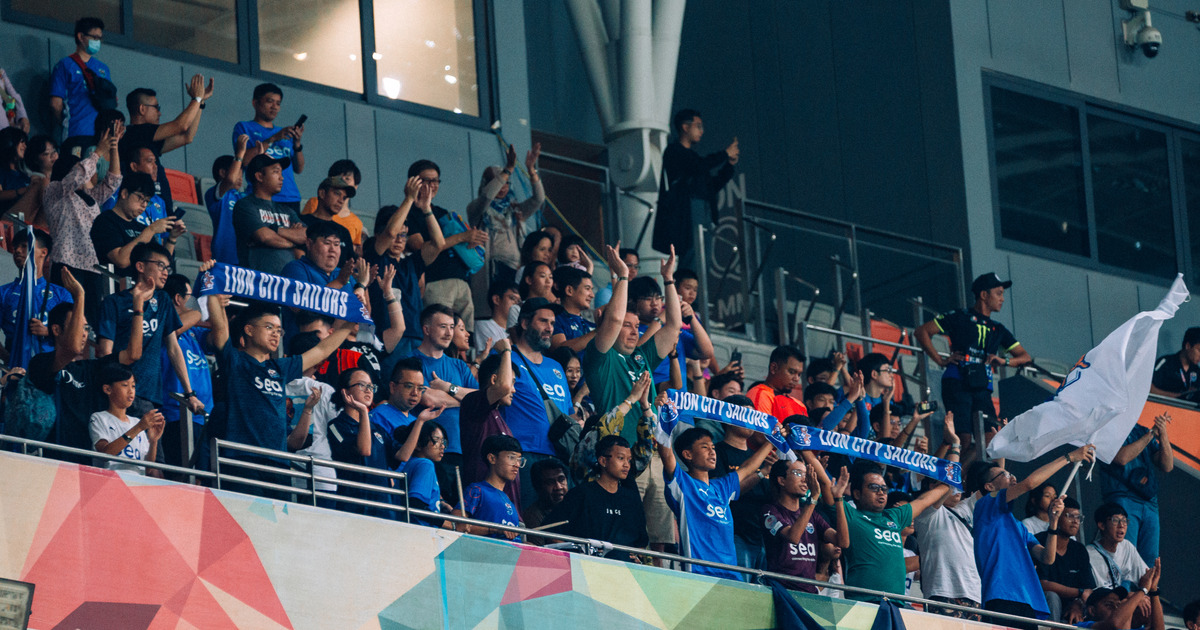 "The support from our fans is simply amazing. Even though they were all the way up on Level 4 at Our Tampines Hub that night, we could clearly hear them singing and cheering for us while we were chasing the game," said Shawal. 
"Some of them even waited for us outside the stadium after the game to give us words of encouragement. We can't thank them enough and we need to deliver a win against Hougang to repay them."
MORE FROM LION CITY SAILORS: