The Lion City Sailors have scored 77 goals in 25 games since the launch of the club in 2020, and are already widely recognised as an irrepressible attacking force.
This well-oiled attacking machinery is something that new Sailors Head Coach Kim Do-hoon will rely on, but it is the defensive structure of the team that has been the main focus for the Korean since he took the reins in late June.
The Sailors have registered just four clean sheets in 14 outings last season and another four in 11 matches this term, and improving this figure seems to be Kim's first step in turning the Sailors into a side that plays to his football philosophy.
His Ulsan Hyundai side that won the Asian Football Confederation (AFC) Champions League (ACL) in 2020 was as well known for their strong defence as their eye-catching brand of attacking football.
And it is an approach that has been popular with the Sailors.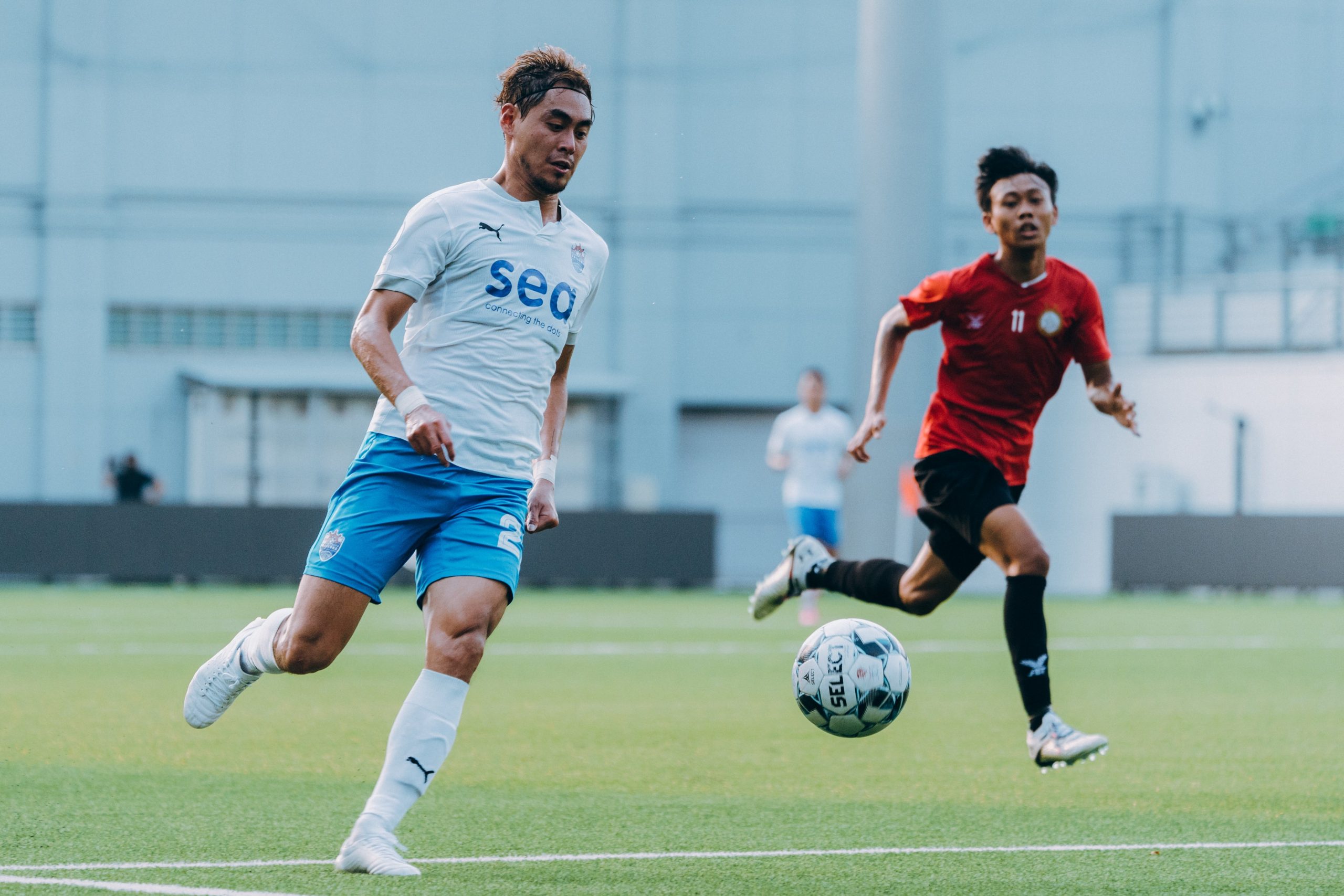 "In his opening address to us, he acknowledged the fact that we do concede quite a bit, although we're a decent attacking side which scored a good number of goals," said Gabriel Quak.
"So there's not much things to be tweaked and changed on the attacking part. What he is trying to implement now is tactical shape and trying to get us into a defensively-solid unit."
Sailors defender Amirul Adli echoed similar sentiments.
"Coach Kim has implemented a system to make us more disciplined and organised both on and off the pitch," he said. "He's focusing on building the foundation of the team – that's his main priority now."
It has been less than a month since Kim took over, but his influence has already been keenly felt. As someone who believes in playing a brand of high-octane attacking football, the South Korean is proving to be a demanding coach who always challenges his players to go beyond their limits.
Gabriel noted that intensity of training sessions has been "higher than usual", while Adli revealed that Kim has set a pull-up challenge for the team with each player having to hit more than 10 repetitions daily.
"I think what he's trying to do is to push us outside our comfort zone and get us used to the high level of intensity that he wants," said Adli.
"By setting challenges, he wants us to be mentally stronger so that it will feel normal to us when we face tough situations next – instead of feeling afraid.
"It's true that Coach Kim is pretty straight and firm with us, but at the same time there is this positive atmosphere around the team with everyone wanting to show what they can do."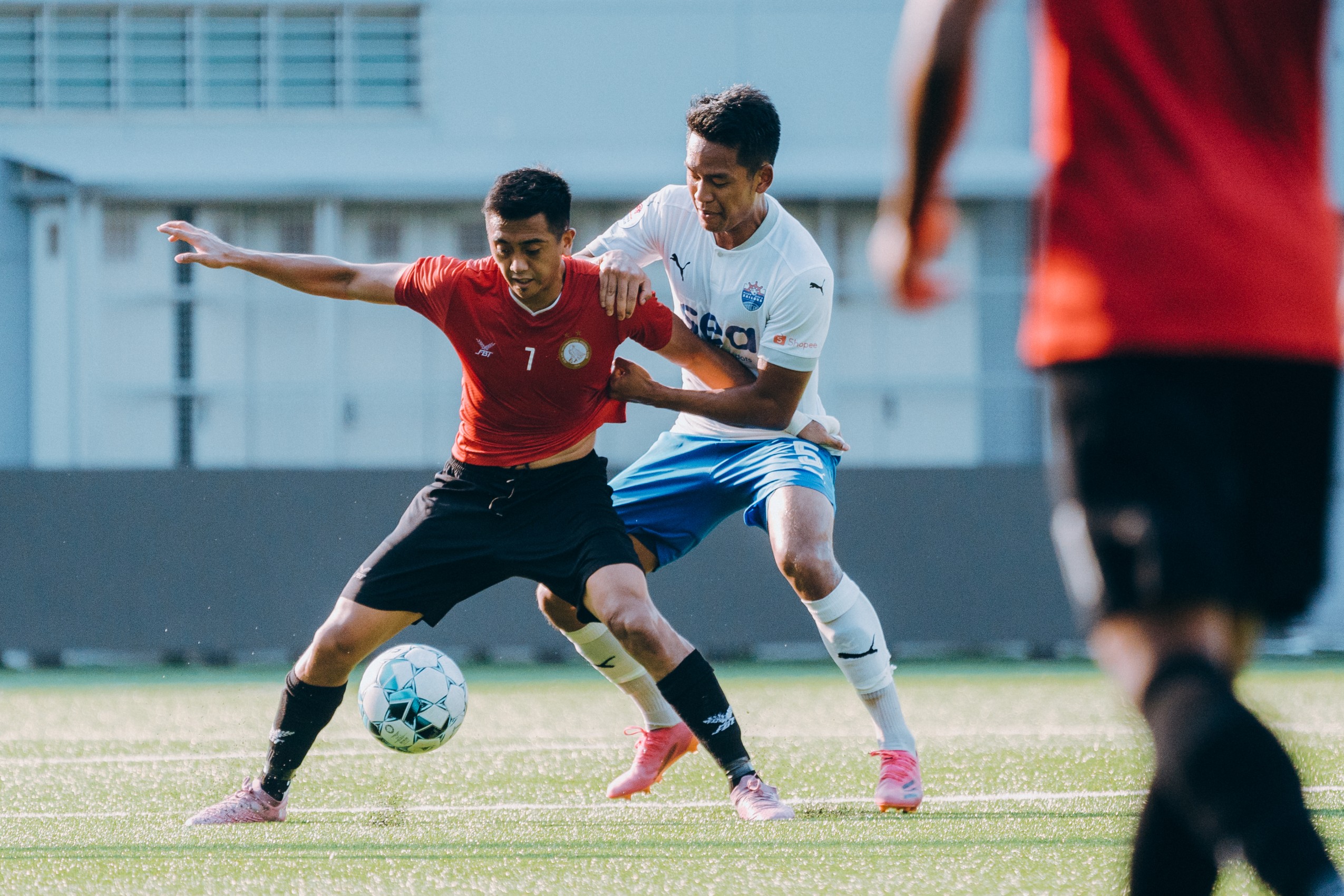 Having played three friendlies against Albirex Niigata (S), Tanjong Pagar United and Geylang International, the Sailors are slowly getting to grips with Kim's demands and philosophy.
The 50-year-old has a fine track record of developing players in Korea, and he has already shown the personal touch of his man-management method by speaking to the players individually to bring more out of them.
"We already had a couple of one-on-one conversations. He's clearly done his homework on the team before coming here, so he knows what we all can offer. He's told me his expectations of me and also what I can work on further," said Gabriel.
"For me, this is a really important aspect of a player-coach relationship. I really value this two-way communication and I believe I can improve even further with him around."
Kim's first official game in charge of the Sailors comes on Friday night (July 23), and it is perhaps the hardest task in local football – a top-of-the-table away clash against reigning champions and league leaders, Albirex.
The Sailors are currently one point adrift of the White Swans, and gunning for a victory that will see them take control of the Singapore Premier League (SPL) title race with less than 10 games to go.
Shahdan Sulaiman, Saifullah Akbar and Song Ui-young are all unavailable due to suspension, and the responsibility of dictating the tempo in the middle of the park will likely fall on new arrival Hariss Harun.
Gabriel is personally excited at the prospect of playing alongside his national team captain at club level.
"Hariss is a welcome addition to the team, he definitely gives us a big boost going into the end of the season," said the 2020 SPL Player of the Year.
"We have a few players out for this game, but how this team's built is that we've got capable players in every position and whoever steps up will be ready to give their all.
"We know what's at stake. One point is not good enough… it's our coach's first game in charge and I'm confident that we can put up a good show to get the win that we want," added Gabriel.
Like Gabriel, Adli is ready to give his all in this crucial six-pointer.
He declared: "Everyone knows how important this game is. For us, we're aiming to win every single game so we can become champions."
MORE FROM LION CITY SAILORS: