The clock is ticking down on the 2021 Singapore Premier League (SPL) season. Some eight months of hard work will come down to the final 90 minutes of football this Sunday (10 October). 
The script of this year's title race could not have been written any better. With multiple protagonists, plot twists, postponements, and even moments personifying poetry in motion, the captivating story of the 2021 SPL season stands at the cusp of its resolution with the Lion City Sailors and Albirex Niigata (S) locked on 45 points going into the season finale. 
The Sailors hold the upper hand, with a superior goal difference of +35, four better than the White Swans (+31), and also the advantage of having scored more goals (55, to Albirex's 46). As it stands, should the Sailors beat Balestier Khalsa 1-0, Albirex will need to defeat Tanjong Pagar United in a concurrent match by at least 6-0 to be crowned kings of Singapore football.  
Given the circumstances, Kim Do-hoon's men are widely viewed as the favourites for the title, but the players are adamant that nothing will be taken for granted – they will need to go out onto the Jalan Besar Stadium's plastic green stage, do their jobs and defeat a tricky Balestier side.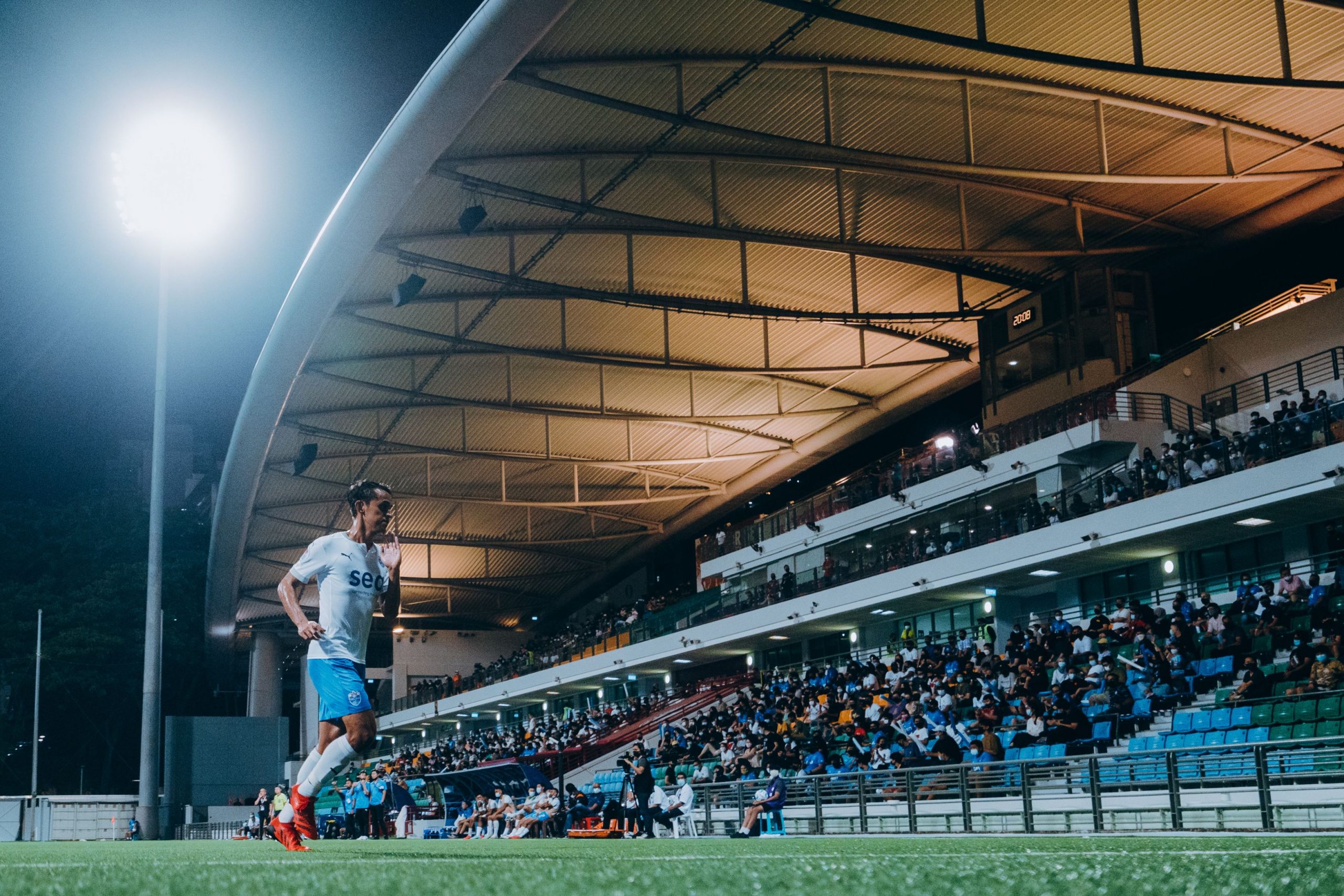 The last time these teams met in August, Marko Kraljevic's Tigers put in an impressive shift with the Sailors requiring a 95th-minute Stipe Plazibat penalty to rescue a point at the Toa Payoh Stadium. 
"We're of course excited (at the prospect of winning the title), but we are clear that we have not won anything yet, and we cannot get ahead of ourselves at all," emphasised Hariss Harun who has been a constant presence in the team since arriving from Johor Darul Ta'zim (JDT) in the mid-season transfer window.  
"We didn't do that well against Balestier at their home ground, but this time we're playing at Jalan Besar so we need to take advantage of that. It's important that we keep the focus to finish this final step."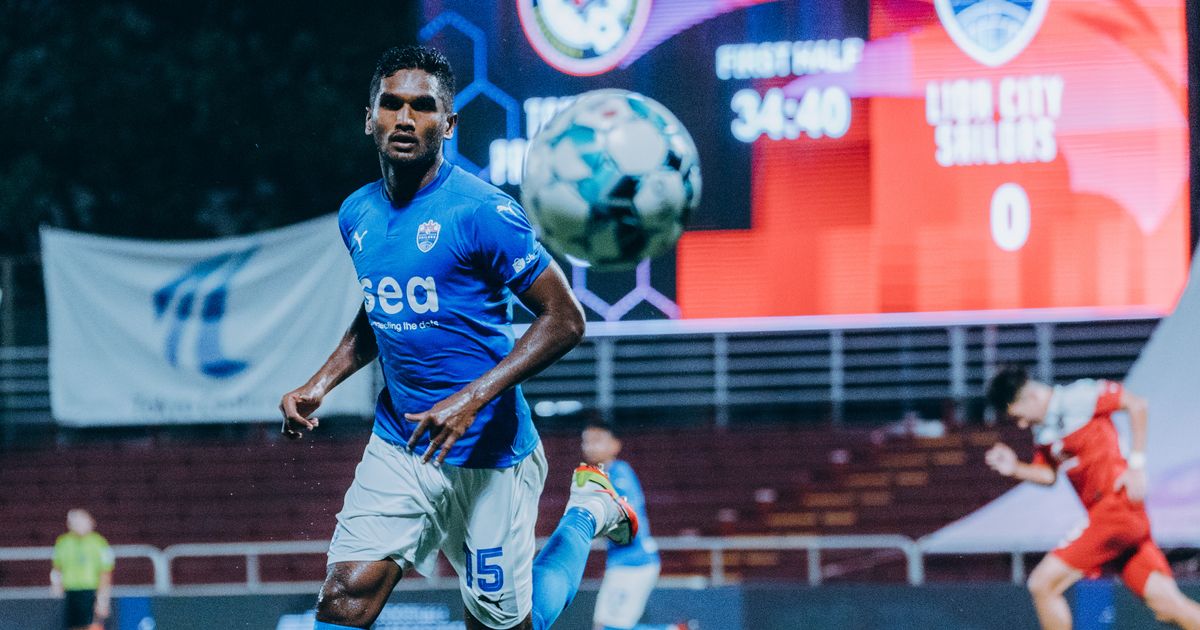 Young full-back Nur Adam Abdullah sang from the same hymn book.
"Once we step on the pitch, we have to adopt a winning mentality, play with our hearts out and settle for nothing less," said the 20-year-old, who is in his first season with the Sailors after joining from Young Lions.  
"If we score one, we have to keep going for more to boost our goal difference. We'll never know what's happening over at the Albirex game, so all we can do is to control things on our side and let fate settle the rest." 
It has been a testing season for the Sailors who had to navigate choppy waters to get to this point. Four points from their opening three games left them playing catch-up, and just eight games into the season when form was beginning to pick up, Australian coach Aurelio Vidmar left to pursue other opportunities. 
But the Sailors soldiered on, winning the three matches under the interim charge of Under-21 Head Coach Robin Chitrakar, before proceeding to put up a run of five wins and four draws under Kim. 
Now on a club-record 17-match unbeaten record since losing 3-1 to Hougang United in mid-March, a title at the end of what has been a roller-coaster season would be particularly sweet for all the club.  
"We struggled as a team at the start and there were people doubting whether we could win the title, but we stuck together," said Nur Adam. "Gradually we found chemistry and began to play really well together. Everyone put in a lot of hard work and it would just be amazing for us to win the title to cap off the year."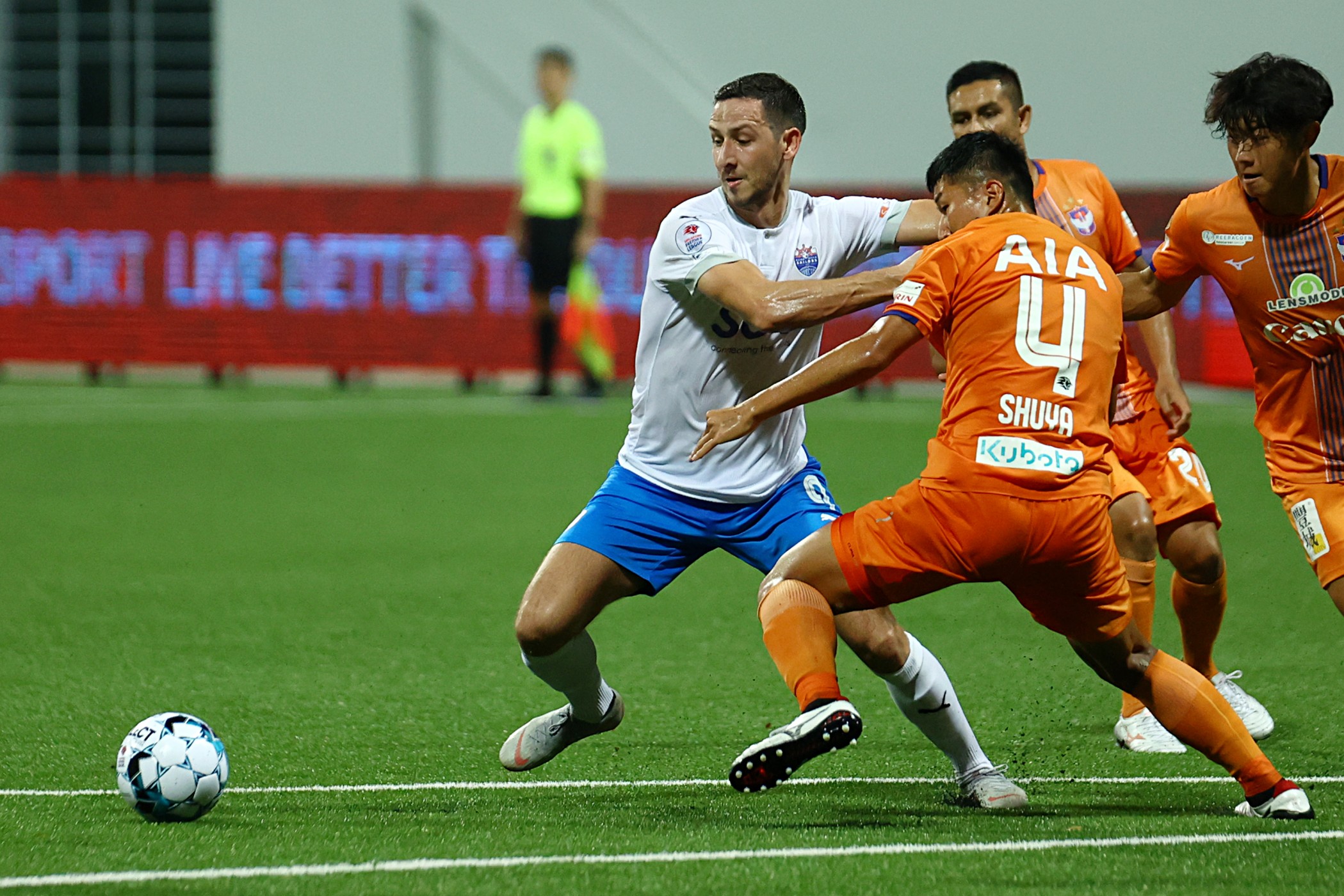 The Sailors have shown resilience all campaign, most notably bouncing back from a heartbreaking 1-1 draw against Albirex in which they conceded a last-minute goal to concede the title initiative. They won their next two matches (6-1 against Tampines Rovers and 3-0 against Geylang International), and were helped by the White Swans' shock 0-0 draw against Tampines that turned things back in their favour. 
"It's normal in a season that there are some games that we don't do well in. The challenge is to pick ourselves up mentally, and we've shown over the course of the year we are strong enough to bounce back," said Hariss. "By our own hard work and some luck, we have stayed in the mix and it's key that we keep improving and take the next step."
Nur Adam is an example of a player who has thrived at the Sailors and brought his game to the next level in 2021. His enterprising displays at left-back have not gone unnoticed – he has been nominated for the Young Player of the Year gong alongside teammate Saifullah Akbar and Albirex's Ryoya Taniguchi. 
Noting the "understanding of the game" as his biggest improvement, Nur Adam believes this nomination would not have happened without the support system within the club.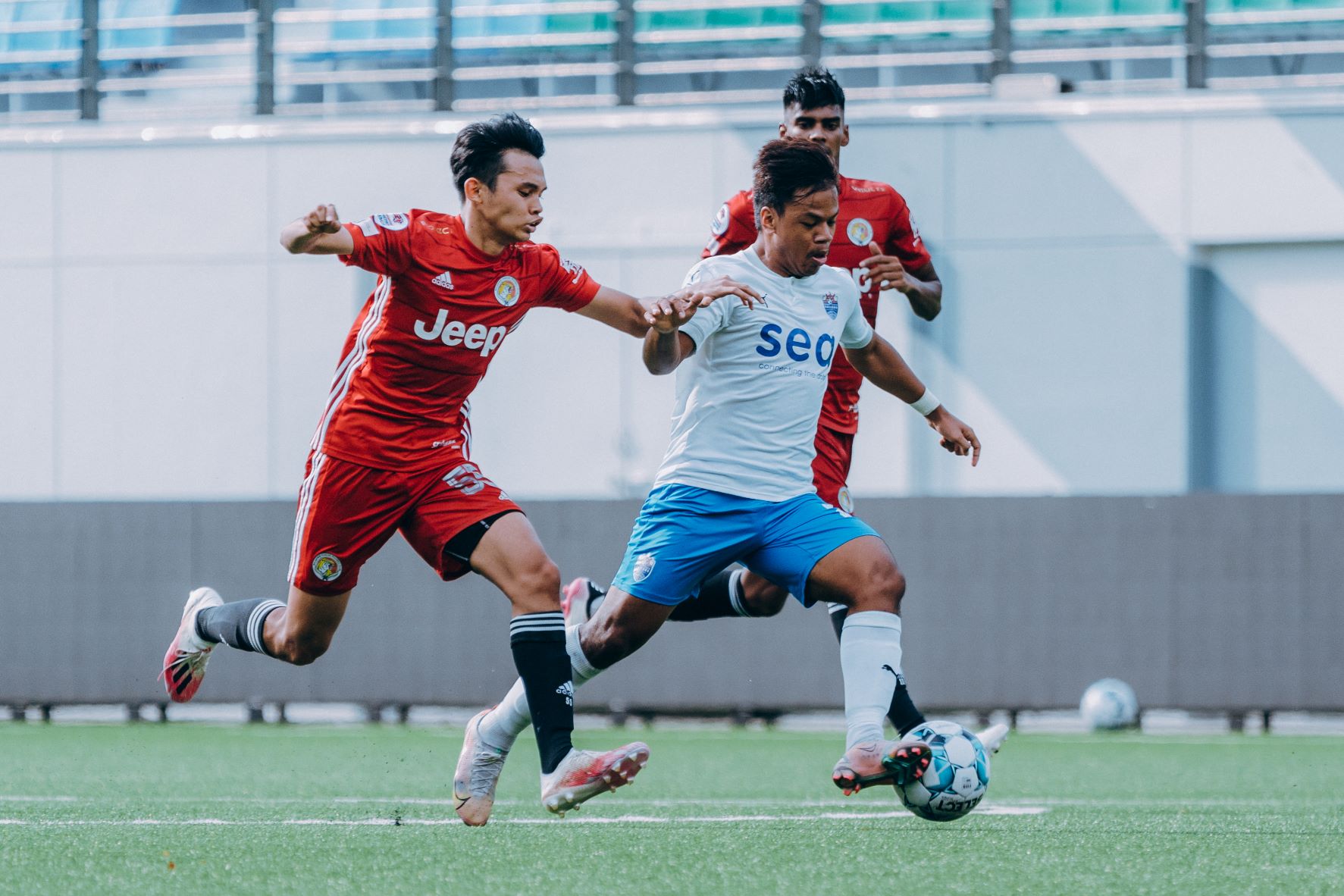 "I appreciate how the senior players here always encourage and give us advice, instead of being hard on us, whenever we make mistakes," said the 2018 Dollah Kassim Award winner. "I've learnt a lot about game management. For example when we're winning, they will tell me 'why should you dribble? Just keep the ball', and things like that. 
"Now I'm better at knowing when to release the ball, when to dribble – when to do the right things basically. I've also learnt a lot of new things under Coach Kim – he always teaches me how to position myself. It's a really healthy environment at this club where I can truly grow as a player."
With 90 minutes separating them and destiny, the Sailors are determined to complete the mission that they set out for themselves since their 2020 inception. 
For a number of the players including Nur Adam, it would be their first-ever title in their careers and they simply cannot wait to get out onto the field in front of an expectant sell-out crowd on Sunday. 
"To be SPL champion will be a great addition to my CV and something that I will remember for the rest of my life," he said. "We're looking forward to seeing a great crowd at Jalan Besar and my family members will be coming down as usual to give their support. Hopefully we can have a big celebration at the end of the game."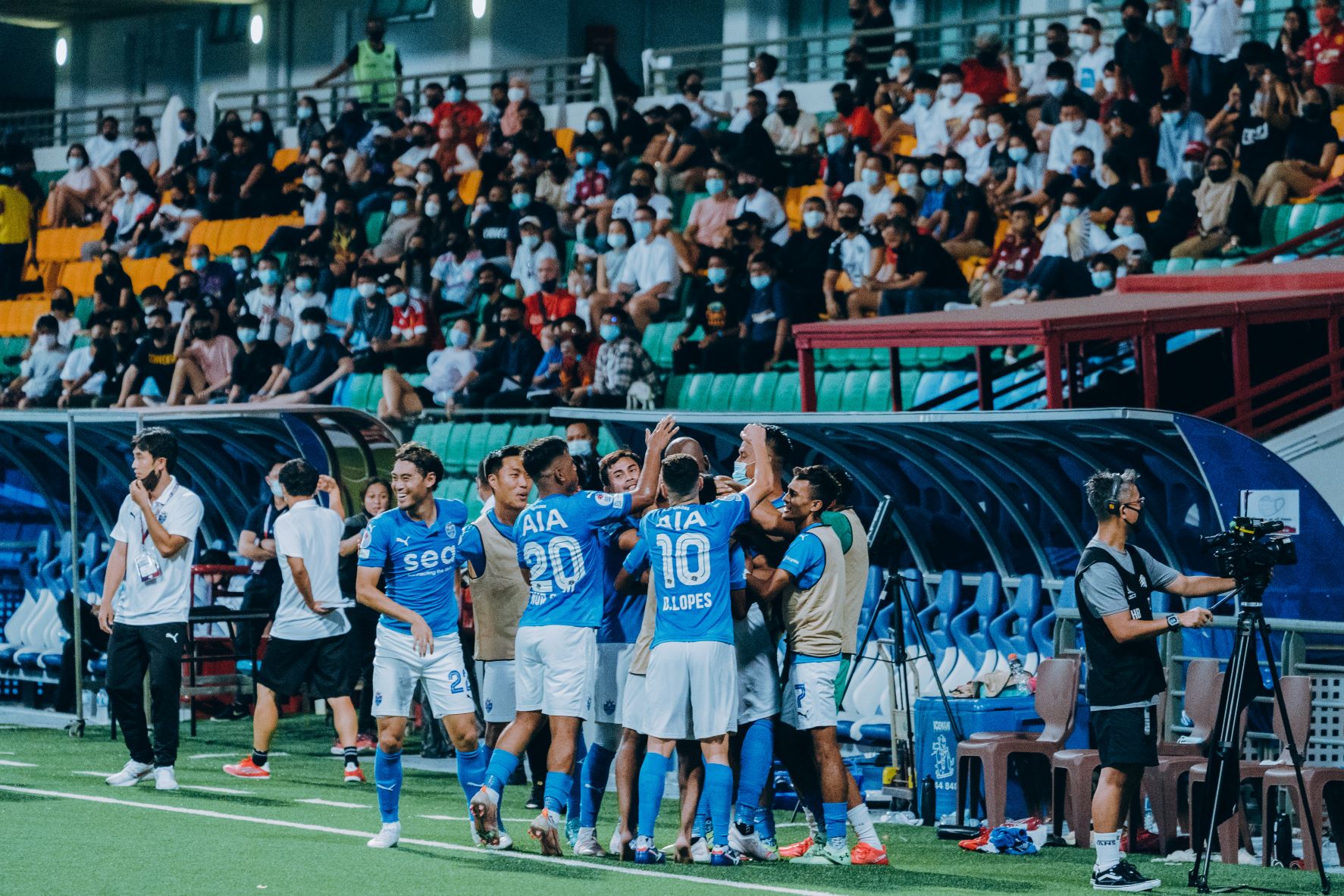 For Hariss, it would be his first domestic title as well – which could come as a slight surprise to many given that he has seven Malaysia Super League (MSL) crowns to his name. 
"It's not just me, it'll also be Gabriel's (Quak) first as well. It's also long overdue for my teammates like Hassan Sunny (who last won with Warriors FC in 2014) and Shahdan Sulaiman (who won with Tampines back in 2013). It's been a while since we had a local side winning the title so it would be something nice for the fans," said the 30-year-old. 
"The first title is always the most difficult. I remember in my early years at JDT, we were facing strong competition from Pahang, Kedah and Selangor. The most important thing is to get across the finishing line and build on from there in the seasons to come."
MORE FROM LION CITY SAILORS: