Barely a week after attaining his Singapore citizenship earlier this month, Song Ui-Young received his first call-up to the Singapore National Team for a series of training sessions during the ongoing FIFA international window.
It was a dream come true for the 27-year-old, who first stepped foot in Singapore nearly 10 years ago as a wide-eyed teenager who was simply hoping to establish his career as a professional footballer here.
Now, Song is chomping at the bit to repay the faith that the country has shown – on the pitch as a Lion – but is simply lapping up every bit of his first sessions as a Lion-in-waiting. 
It was like being a young footballer all over again. 
"I was honestly nervous the night before my first training session. I kept tossing and turning on the bed, and found it hard to get to sleep!" he admitted. "But when I finally stepped onto the pitch, I felt right at home. Everyone, from my teammates to the staff, to coach Tatsuma Yoshida has been wonderful to me since day one."
Song joins fellow Sailors Hassan Sunny, Amirul Adli, Nur Adam Abdullah, Tajeli Salamat, Hariss Harun, Shahdan Sulaiman, Saifullah Akbar, Hafiz Nor, Gabriel Quak and Faris Ramli in Yoshida's squad that was released by the Football Association of Singapore (FAS) on 26 August.
"They all gave me a very warm welcome to the team, which I really appreciated. They're all great to work with, and I've really been enjoying myself so far," added the Sailors midfielder. 
It wasn't until around 2015 that Song, having by then formed a deep affinity and connection to Singapore, first began thinking about the possibility of donning the Lions jersey.
With that goal in mind, Song embarked on the long – and at times, arduous – process of applying for Singapore citizenship.
The rest, as they say, is history.
And Song is now focused on writing a new chapter of his career – and life – and enjoying the challenges of the process. 
"I'm still trying to understand and get up to speed with coach Tatsuma's playing philosophy and tactics. It will take some time, but I'm doing my best to try and get myself familiar with how he wants us to play," said Song. "But I've learnt a lot of new things from coach Tatsuma, which is great, because this means that I'm improving as a player"
Song has set his sights on the next target of his budding international career: winning the ASEAN Football Federation (AFF) Championship – now known as the Suzuki Cup – with Singapore.
"If I can help to win the (Suzuki Cup) tournament for my country, I will be happier than anyone else!" said Song, who is the first footballer from South Korea to be granted Singapore citizenship.
"It's a big honour to get called up for the National Team, and I will work hard and do my best to show what I can do. Hopefully, that will be enough for coach (Tatsuma) to select me for the Suzuki Cup at the end of the year."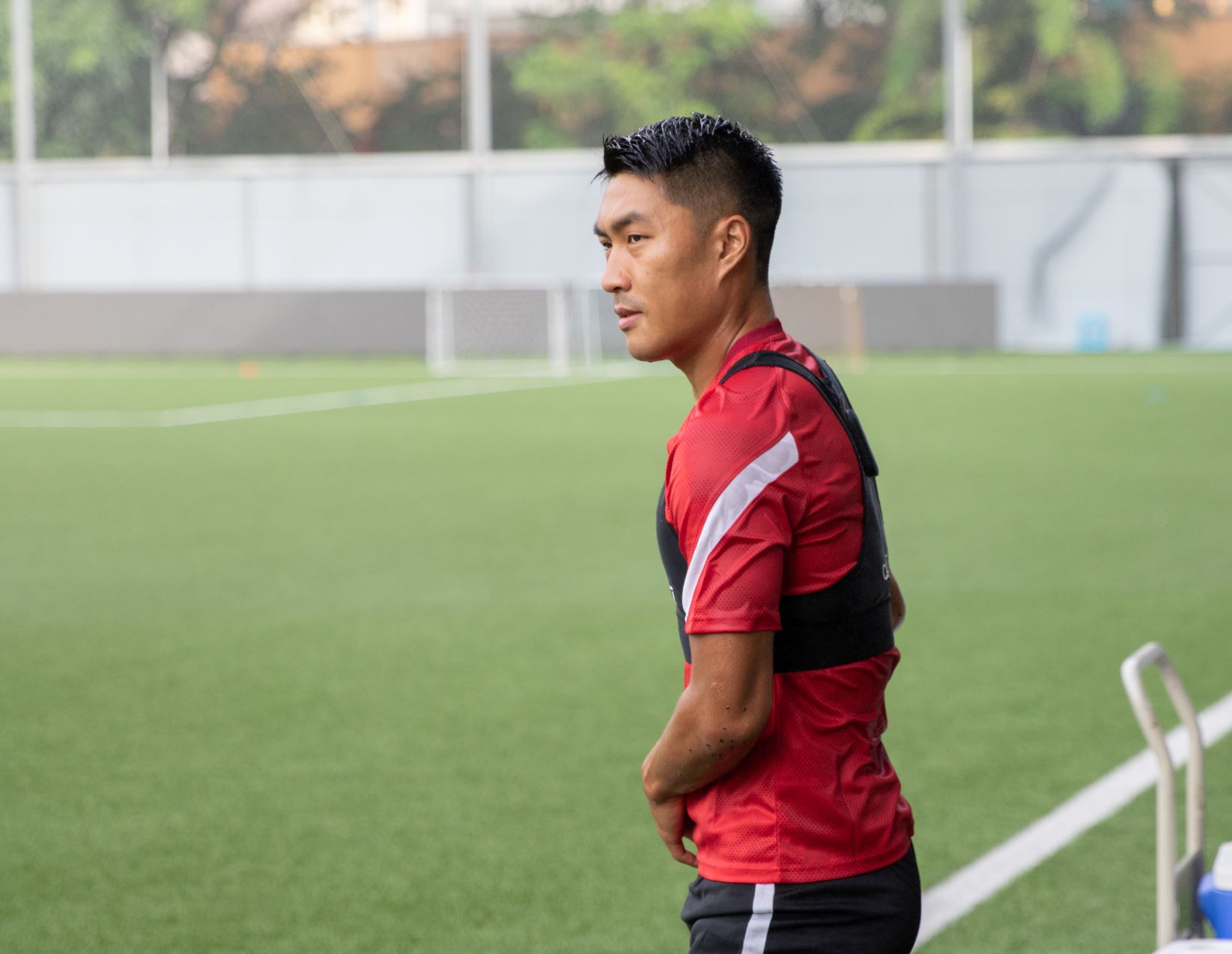 Song, however, knows that the competition to break into the Lions first-team will be fierce, especially with stalwarts such as his Sailors teammates Hariss Harun and Shahdan Sulaiman having already established themselves as key members of Singapore's midfield.
"I want to be at the top of my game so that I can help the Lions in the best way I can." he said.
Nonetheless, Song believes that the strong understanding he has formed with Hariss and Shahdan at club level will stand him in good stead, and more importantly, benefit the Lions as they look to win their fifth AFF Championship this year.
Song, who has scored three goals so far this season, explained: "I have been playing with many of the National Team players for a long time, so there won't be any problems working together with them. The understanding and connection between all of us is strong, and we believe in one another.
"The great thing is that I believe we have a group of talented players in the Lions squad. All of these players have different strengths, and are committed professionals, so I am confident that we can do well as a team."
The last time Singapore won the AFF Championship was in 2012 – coincidentally, the same year that Song first came to Singapore.
While admitting that it will not be easy for Singapore to see off the likes of Vietnam and Thailand to become champions of Southeast Asia, Song is confident that the Lions have the talent within their ranks to go all the way in the competition.
And Song himself is determined to do all he can to bring glory to Singapore – as a way of thanking the country and his supporters for believing in him.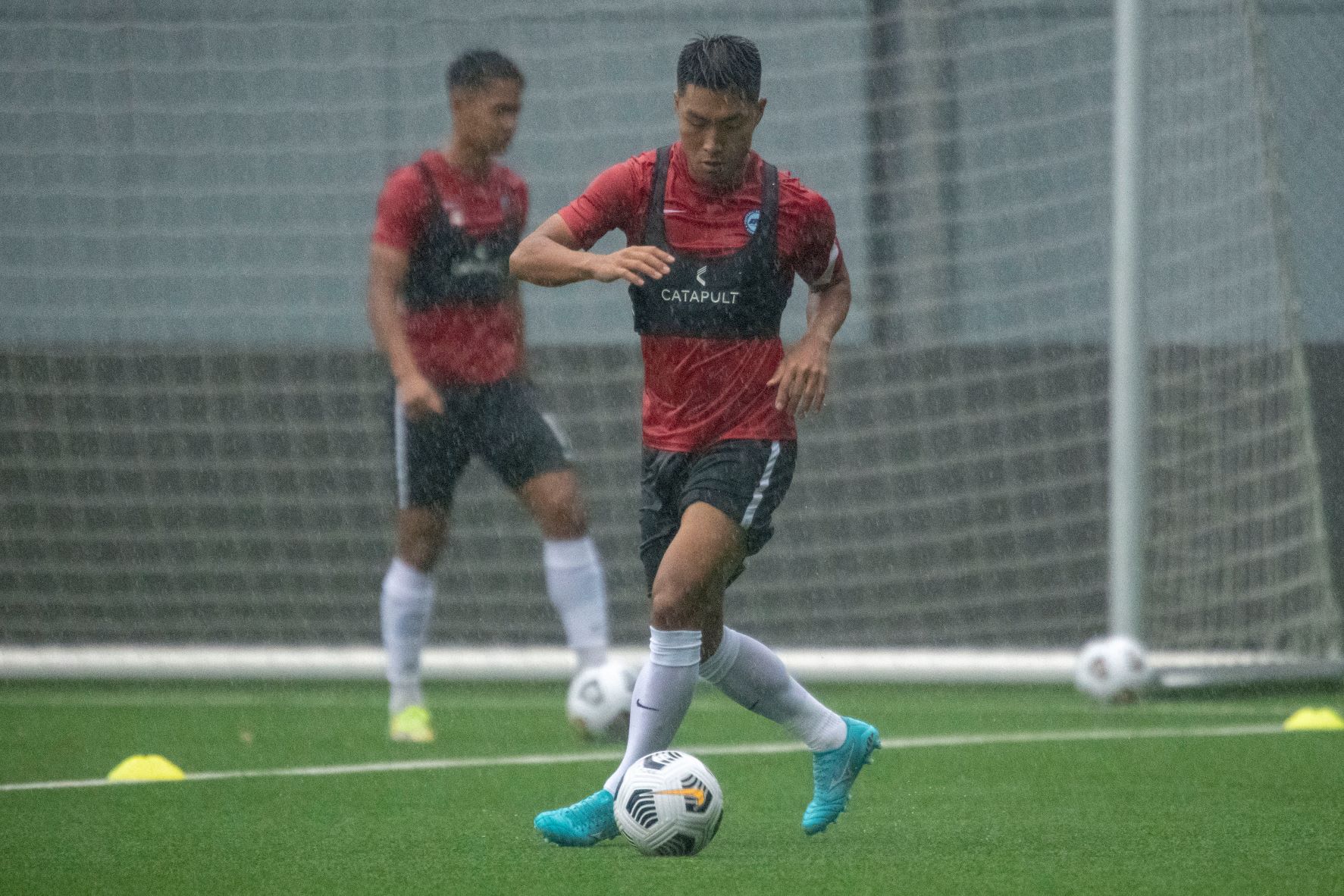 "I'm so grateful to have received a lot of support from football fans in Singapore over the years, and I'm determined to repay them for their belief in me by working hard and playing well for the Lions," Song declared.
"Now, what I'm looking forward to the most next is playing my first match for Singapore, in front of the fans – I'm sure that will be such an exciting experience, and I can't wait to perform on the pitch for them!" he added. 
"The experience overall has been an absolute dream for me. Wearing the Singapore jersey feels especially amazing, and it gives me that extra motivation to work harder every day in training."
MORE FROM LION CITY SAILORS: