Just five minutes into the start of the 2021 Singapore Premier League (SPL) season, and Lion City Sailors' Haiqal Pashia had already registered an assist – the 22-year-old's smart run and cross was turned home by his teammate Song Ui-Young for the Sailors' opening goal in a 3-3 draw with Tampines Rovers.
Pashia was handed another start in the Sailors' next game – a 5-0 win over Tanjong Pagar – where he put on yet another encouraging and industrious display on the wing.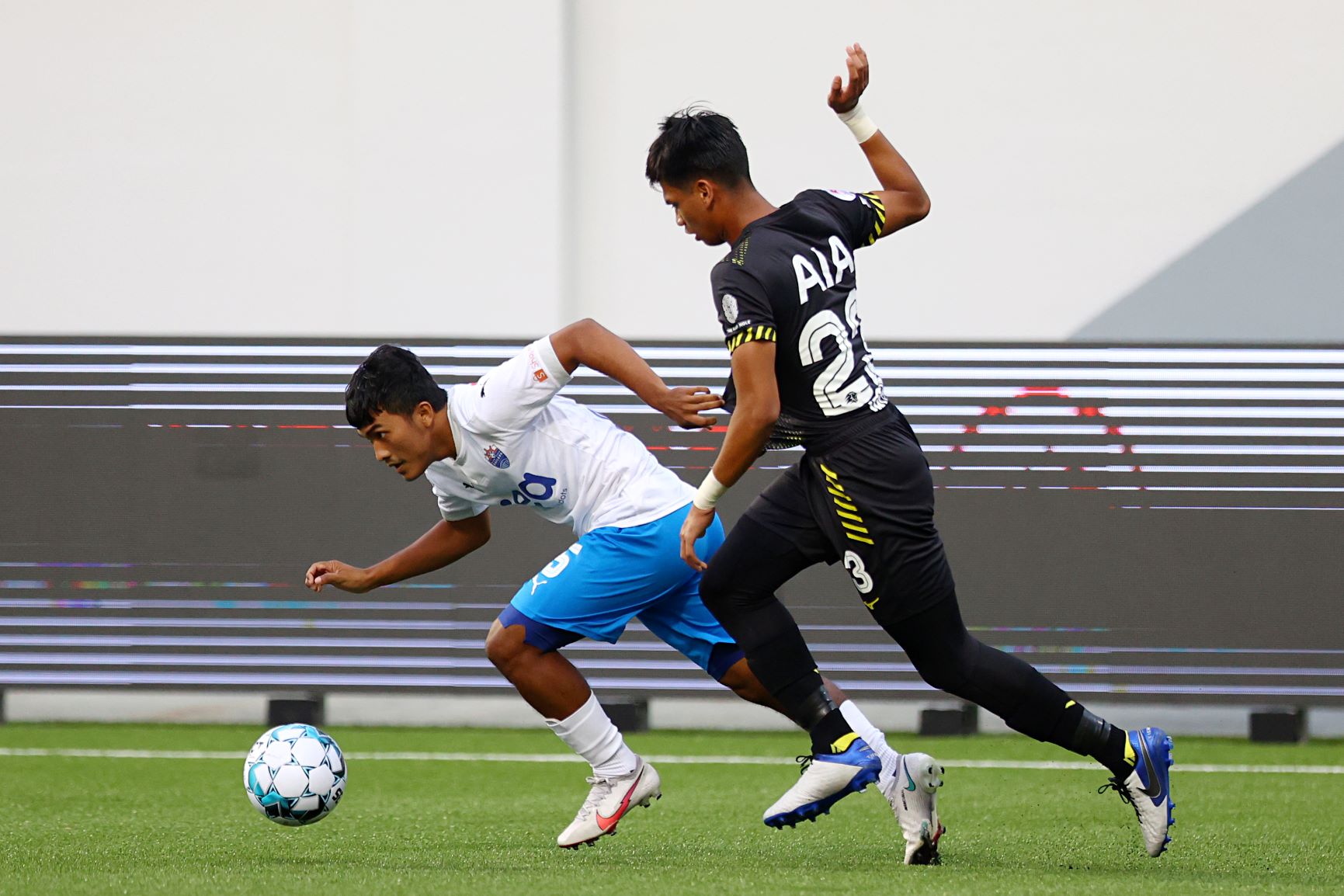 It was a good start to the campaign, but, before the winger could build on the momentum, he suffered an unfortunate injury to his achilles tendon during training.
"I was feeling good and had momentum at that moment. I was starting to perform and I felt I was able to produce my best, but then the injury happened in training," said Pashia.
"I knew from the moment I got the injury that I'll be out for a while. I would feel pain whenever I tried to walk. The injury left me feeling really down, and it affected me a lot, both mentally and physically."
But Pashia remained determined to bounce back from this setback, and worked hard to recover from his injury.
"Having an injury is not the end of the world – it's important to have lots of confidence to overcome it, and for sure you'll eventually recover," Pashia said.
After a six-match absence due to the injury, Pashia finally made his return to competitive action last Sunday (May 2), as he was handed a starting berth in the Sailors' 2-1 win over Geylang International.
While the 22-year-old admitted that he could have "done more" in the 53 minutes that he played, it was nonetheless a joy to be back out on the pitch doing what he loved.
"I felt really great to be back on the pitch, and the key now is to get my match fitness back," he said.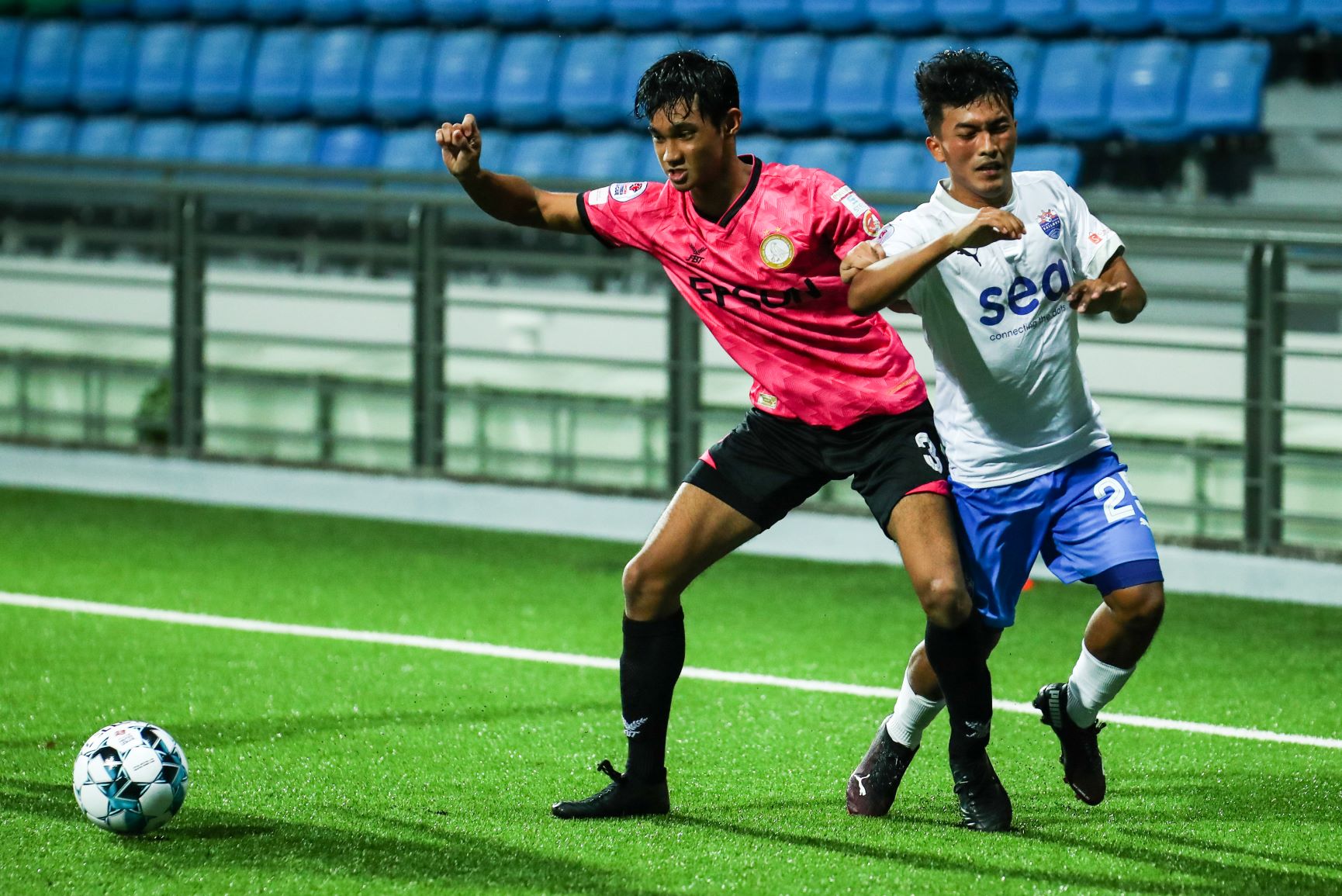 Pashia has come a long way since making his professional debut with the Young Lions in 2017. One of the few truly two-footed players in Singapore, his natural talent saw him called up to play for Singapore in two Southeast Asian (SEA) Games campaigns (2017 and 2019), before being snapped up by the Sailors in 2020.
Turning 23 this November, the versatile attacker aims to add 'numbers' to his game, so as to strengthen his credentials as a first-team regular at the Sailors.
"I know that as an attacker, I will be judged based on goals and assists, so definitely I'm going to try to get more on the board to prove my qualities," Pashia explained.  
"It's definitely not easy here with so many talented players, so I've to really fight for my spot. But I know my potential and what I can do – the important thing is for me to push and perform at an even higher level than I've done before."
Pashia has the perfect role model to learn from at the Sailors in the form of his childhood idol, Faris Ramli.
"I've watched him since his LionsXII days and I'm not shy to say that I've always tried to portray my playing style like him," he revealed. "It's great that he's now my teammate, and he's been guiding me on how to improve my game and also motivating me during the time I was out injured."
While the Sailors continue their search for a new head coach to replace Aurelio Vidmar, Pashia is pleased to be reunited with current interim coach Robin Chitrakar, who had managed him at the national under-17 level.
"He's a coach who communicates very well with his players," shared Pashia. "He knows what is needed specifically to bring the best out of each player, and it's great to have him in charge for now."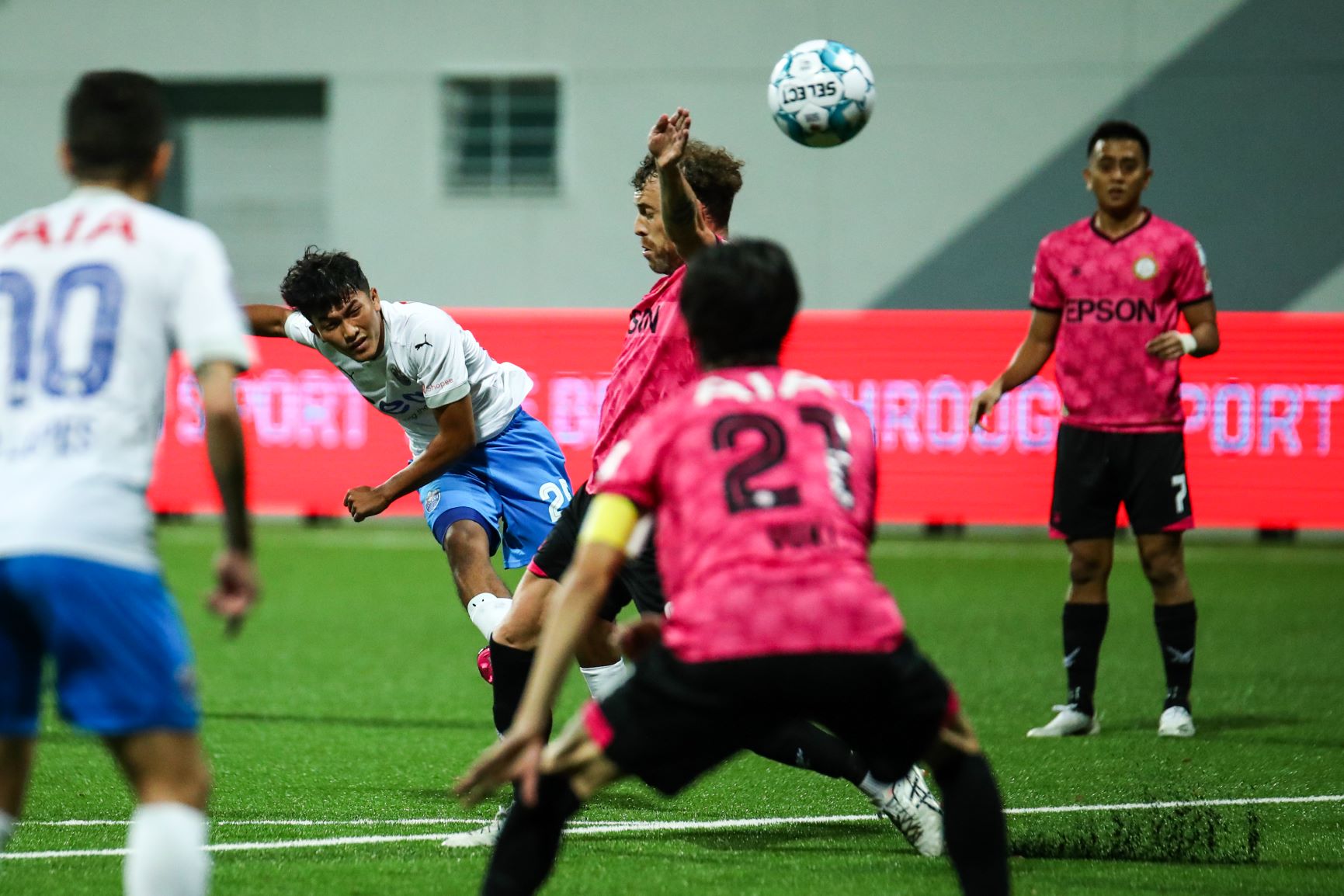 With the Sailors in a rich vein of form and now just a point behind league leaders Albirex Niigata (S), the mood in the dressing room is understandably high as they gear towards their objective of becoming the first local SPL champions since 2014.
Their next task is to take down a much-improved Tanjong Pagar side at Jalan Besar Stadium on Sunday evening. While the Jaguars may be second-from-bottom in the standings, they have already shown their capabilities this season by taking points off the Sailors' title rivals Hougang United and Tampines Rovers.
And Pashia is looking forward to the prospect of helping the Sailors register their fifth straight win, as well as doing battle with his friend Rusyaidi Salime.
"Tanjong Pagar are usually quite defensive-minded and often play with a back five, so we need to move quicker, think faster and be ready to capitalise on any errors," Pashia said. "Personally, I'm looking forward to playing against Rusyaidi. He's been a key player for them and we have to stop his influence in the middle of the park."
MORE FROM LION CITY SAILORS: