In celebration of Mother's Day, we take a deeper look beyond on-field heroics and into the stories of the unsung heroes who shaped our Sailors – their mothers. In this two-part special series, we delve into the childhood lives and experiences of our Sailors, told through the loving eyes of their mothers. 
In the first part of our series, we turn the spotlight on goalkeeper Zharfan Rohaizad and his mother, school teacher, Madam Nailul Azmi Ismail.
Brows furrowed as he steps onto the pitch, Zharfan Rohaizad walks to his spot in the Lion City Sailors starting lineup, then stops. Lips turned downwards, dragging both moustache and beard to complete the picture of focused aggression, his eyes squint as they scan the stands for his target: mommy dearest, Madam Nailul Azmi Ismail.
With a simple wave of his right hand to his mother, the 26-year-old goalkeeper completes his pre-match ritual, before walking into his castle, the Sailors' penalty box.
"She comes for every game, rain or shine," said Zharfan. "Sometimes when my dad can't take her, she will make her way herself to matches and make it a point to be there when we walk out of the tunnel. It's my ritual to see her sitting there and to wave at her."
Despite Zharfan's machoman persona, Mom's influence extends far beyond his pre-match ritual, and it runs deep.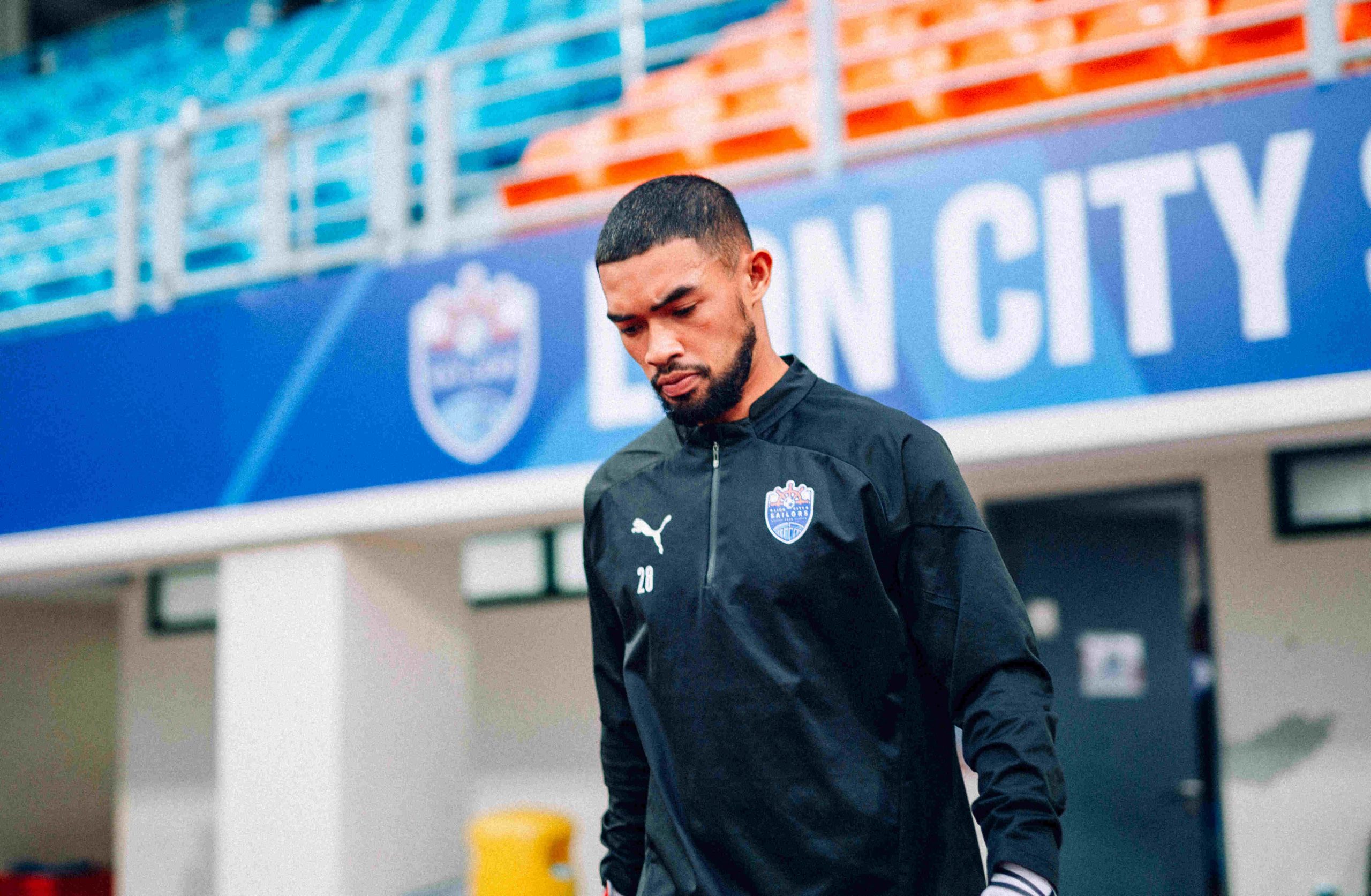 "There's never a day that I don't hear her voice inside my head saying: "you can't do this" or "you shouldn't do that"," he said, of Mdm Nailul, his most ardent supporter. 
She insists that Zharfan's grizzly exterior is merely a front, one that falls to the ground when they speak.
"He's such a darling lah – every now and then, he will do something that will touch my heart. He looks like a very tough boy on the outside, but he's actually very gentle and thoughtful on the inside," she said, eyes glistening.
"Every time I'm going out on my own, he will check on me 'Mum, are you sure you can manage or go on your own?
"We talk a lot too, and he shares with me what's up with him every day. Every morning, I will text him to say "I love you"– just to motivate him because I know a professional footballer's journey is not easy," she said.
It has indeed been quite a journey, for both Zharfan and his school teacher mom, Mdm Nailul.
After a bout of fever, 7-year-old Zharfan was diagnosed with mitral valve prolapse (MVP), a rare heart condition that occurs in around two per cent of the population. In sufferers, the mitral valve of the heart does not close smoothly, allowing a small amount of blood to leak backward when the heart contracts.
While it is harmless in most cases, this shook Mdm Nailul. 
Her brows furrowed as she recalled: "I couldn't take it then – I remembered speaking to my husband, "how come of all people, it's him?"
She was constantly in vigilant-mother mode, looking out for her child. From monitoring his food intake to dishing out daily advice, while a happy-go-lucky Zharfan merely dropped football for a "less vigorous sport".
"When the doctor finally discharged him, it was like our world instantly became so much brighter!" she said, recalling the conversation with 11-year-old Zharfan's heart surgeon.
Mdm Nailul had to juggle the role of protective-mom with that of bad cop – the multi-role facet of life that most mothers are well-familiar with – because health condition or not,  rambunctious boys often continue to be just that.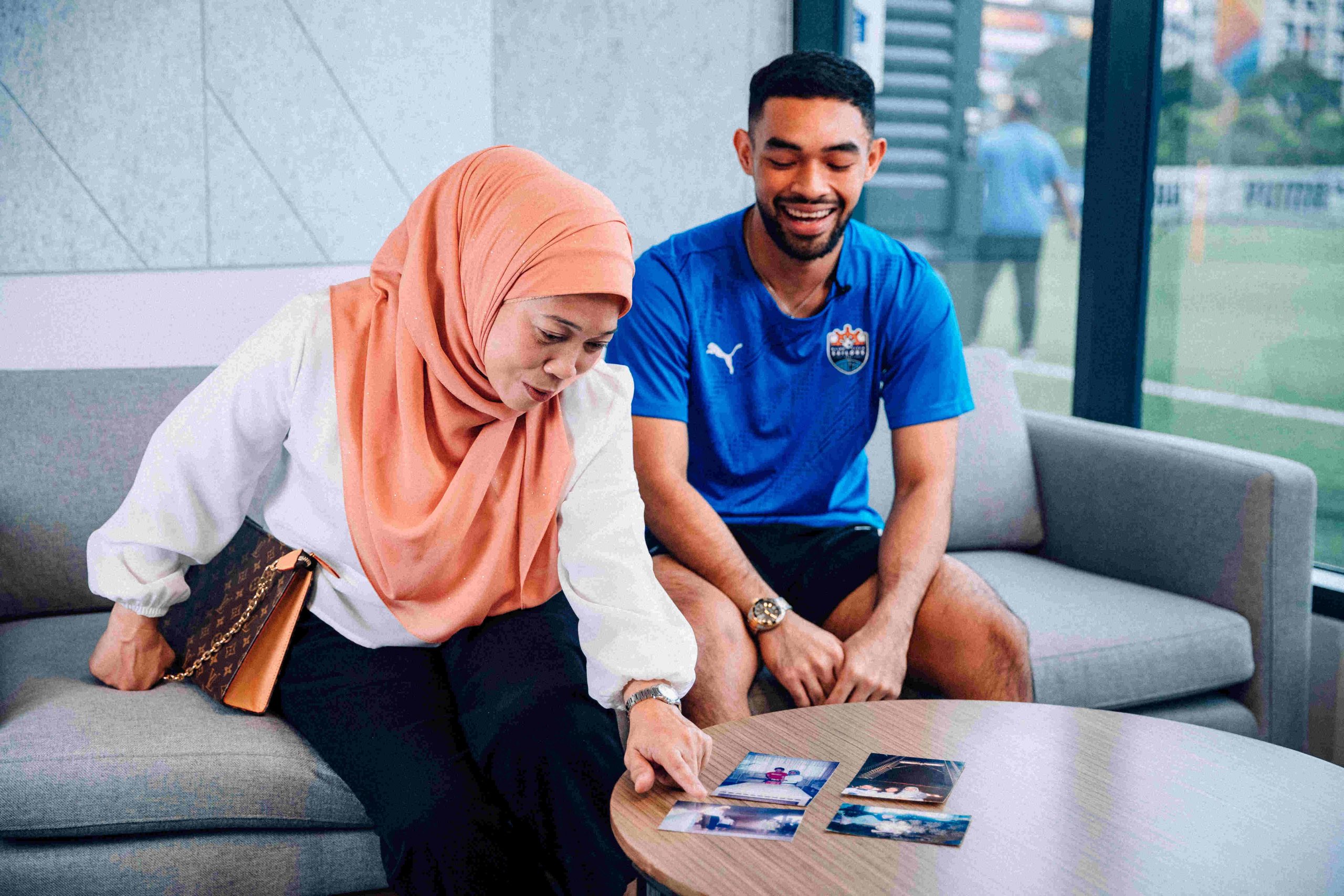 She smiled as she recounted various incidents in the life of a young and playful Zharfan.
"I remember once he called me "Ibu (mother in Malay), are you free tomorrow?" so I asked him what had happened, and he simply told me I had to meet his discipline master. The moment I stepped out of the taxi, he was already waiting at the school's lobby looking sheepishly at me. 
"Evidently he let his friend copy his test, and as a result his friend passed, and he got a zero as a punishment!" she exclaimed, chuckling. 
"I was very fierce and firm as a mother. I once told him in primary school, the moment there is one mistake or one complaint about you, I will step into your class and give you one slap in front of your friends!"
Zharfan has clearly taken these childhood lessons on board.
"Her advice is always firmly inked in my mind and has helped me grow to become a responsible adult. The most important thing she taught me was to be respectful to my peers and whoever I'm talking to. To earn respect from others, you first need to give respect.
"It has taught me to have a clearer vision around me and to be a better version of myself," said Zharfan, who admitted he was on the hunt for a nice gift for Mdm Nailul's 54th birthday – which coincidentally falls on Mother's Day this year.
"Throughout my 26 years of living, she has been there for me – telling me what's good, what's not, advising me what to expect in life," said Zharfan, his voice quivering.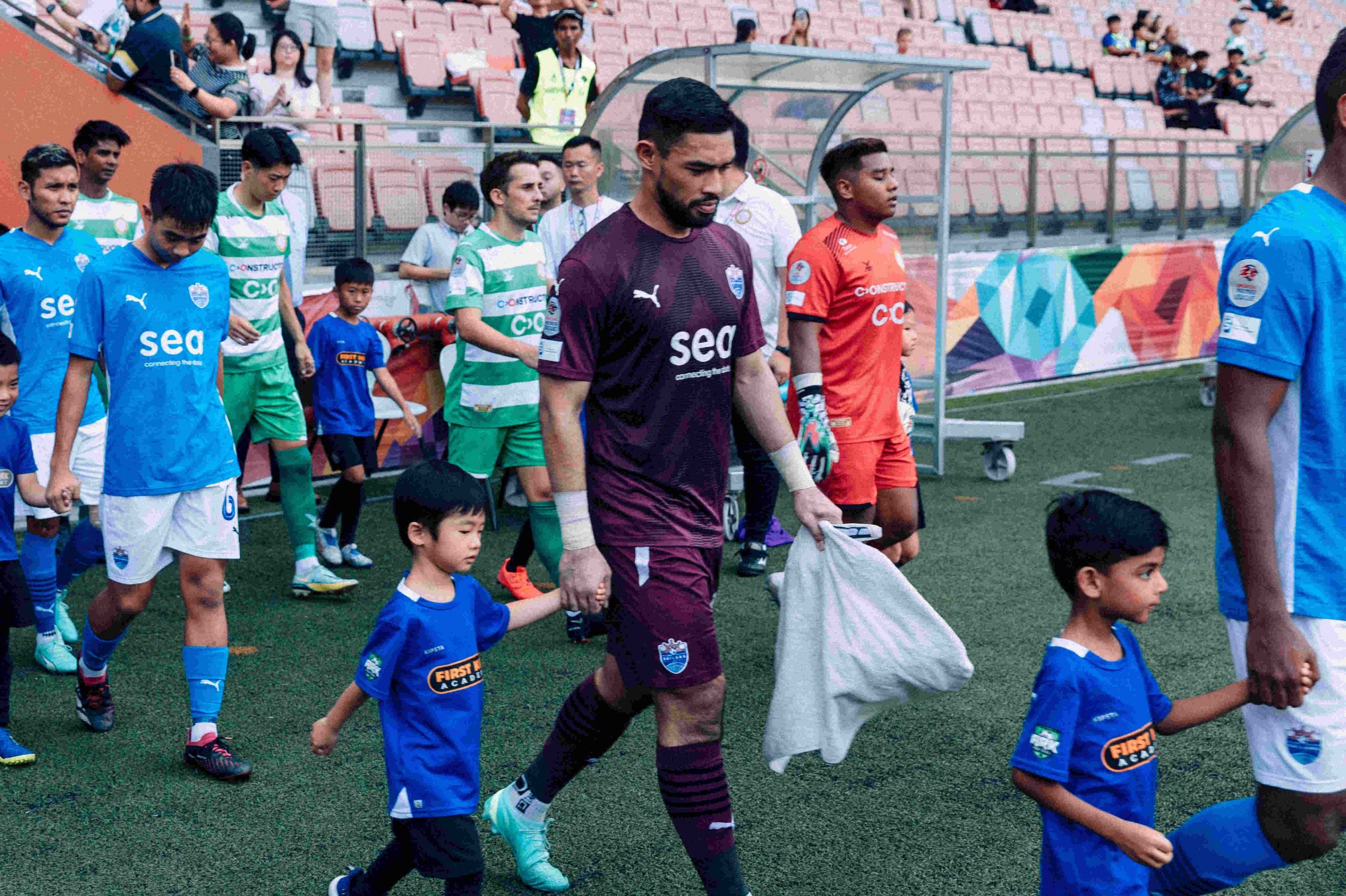 "She has gone great distances just to see me being happy and to succeed, so I just want to tell her "l love you". And I'll never stop making you happy and proud."
Mom has one wish for Zharfan, to become the no. 1 custodian for the Singapore national team. And she has one more target for her grizzly son too, one that comes with a clear deadline.
"I hope I can have a daughter-in-law soon, maybe in two years' time?" she said, laughing as her voice trailed off in hope.
Zharfan laughed too, squirming uncomfortably in his seat, as his tough exterior lay in a dismantled heap at the foot of Mdm Nailul who may soon have a companion in the stadium when Zharfan lines up on the pitch and waves at the stands.
MORE FROM LION CITY SAILORS: