In From the Bridge, we step away from celebrating the anniversary of the founding of the Lion City Sailors to glance in the rear view mirror, to see how far the club has come in the previous year, before turning our eyes to the path ahead. 
In this piece, Sailors' Head Physiotherapist Nurhafizah Abu Sujad reflects on the speedy growth of her department, and the exciting times ahead when the Sailors move to their Mattar Road home later this year. 
In July 2021, the Lion City Sailors roped in a familiar face from the Singapore football industry –  as the Head of Physiotherapy to support the club's drive for football excellence through building a robust sports medicine structure. 
In a short space of time, Nurhafizah Abu Sujad has already seen the club lift its first-ever Singapore Premier League (SPL) title and AIA Community Shield,  and she will continue to be an important figure as the club embarks on its historic Asian Football Confederation (AFC) Champions League (ACL) campaign alongside the region's best in April 2022 –  this just two short months after the club celebrated its second birthday on 14 February.  
Despite the trophies, it has not exactly been a walk in the park. 
Working with a demanding coach like Kim Do-hoon who emphasises a higher level of intensity at training and 100 percent commitment from the players, there is pressure on the medical department to help ensure that players continue to stay fit and fresh, but it is a pressure that Fizah has embraced.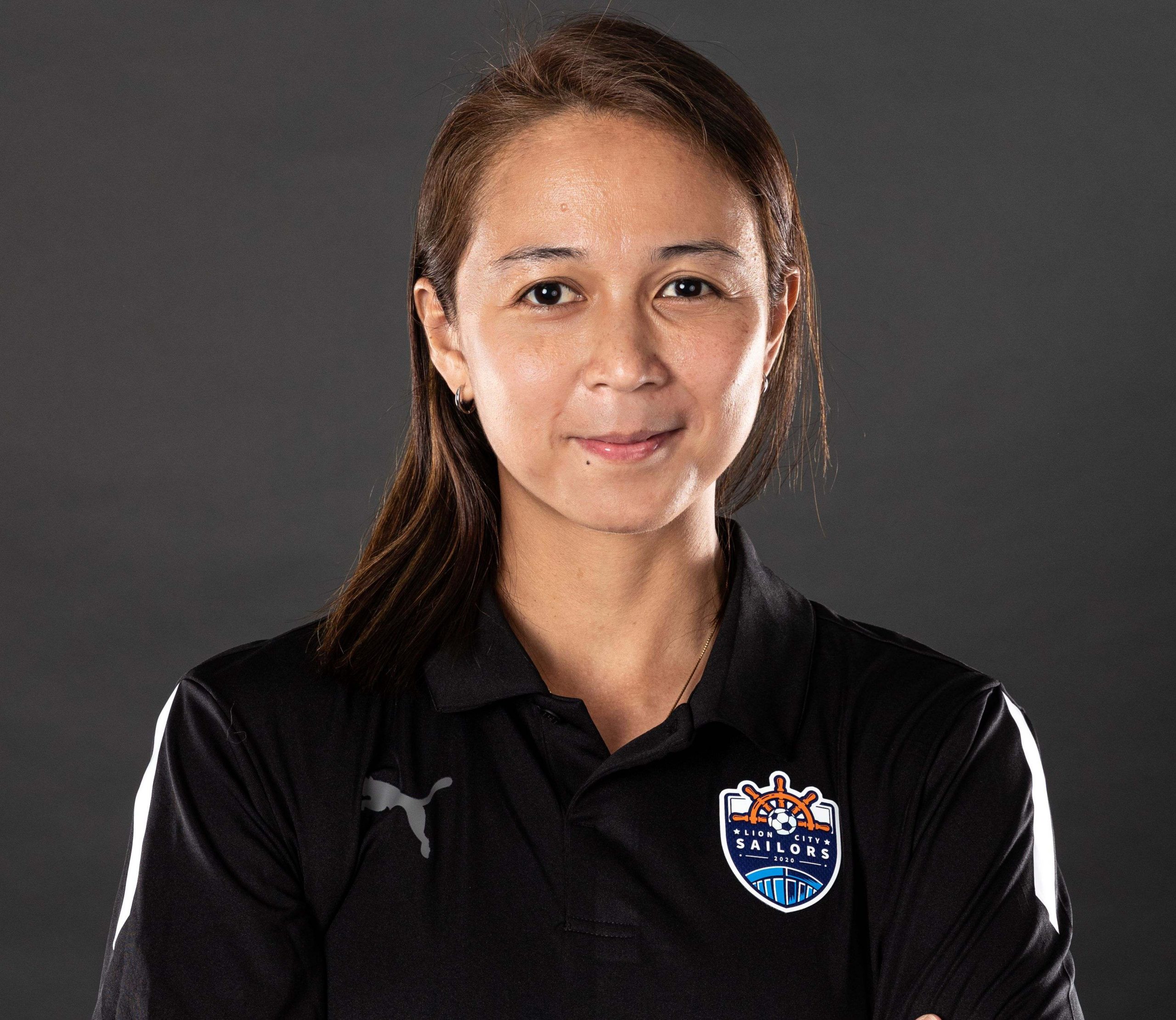 "Expectations are higher this year, not just on the players but also on our department to deal with issues that may arise, so I have to say it's been quite stressful in the lead-up to the season," she said.  
"But it's good that we have stress – it pushes us to be better. The good team that we've assembled helps all of us cope –  in times of stress, we help each other and become even stronger as a unit."
Players are critical assets for any team looking to raise levels and mix with the best in the business, and it is also important to have a robust medical department working behind the scenes to ensure that those at the front and centre of achieving results for the club remain in the best condition to continue to do exactly that.
Most of the work takes place below the deck, far from the public eye, but there are precious few who would contest the assertion that the club's medical team is critical to its overall vision. 
There has been much progress
After eight months or so on the job, Fizah, as she is affectionately known as in football circles, is pleased with progress, after having laid out a good framework and firming up processes to make things "more effective and efficient" in the areas of injury prevention and management. 
Fizah's Sailors team includes sports trainer Fazly Hasan, sports therapist Fathul Nur Hakim and performance coach Shazaly Ayob, with each working well in their own areas, although she admits the club can always make do with more hands on deck. 
"We've certainly beefed up our structure. There is increased manpower for recovery of our players, including providing massages and treatment. We try to ensure it's a seamless process for any injured player – from identifying the issue to managing them well and returning them to training and playing as safely as possible," said Fizah.  
"We now have a strong medical team, but we're always looking for more people who can join us – especially because 2022 is going to be a big, tough year for us with the (ACL) coming up. We need to ensure the players are always in top condition and top form. Having extra manpower will surely help us in terms of managing player recovery."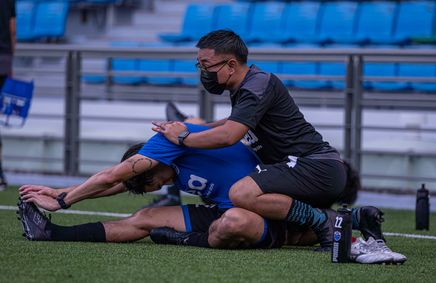 Going beyond the first team 
Fizah's responsibilities are not just focused on the first team. In the months and years ahead, she aims to have firm and consistent sports medicine processes that extend beyond the senior squad through to the club Academy's age-group teams.
"The key is that when a player is promoted from the Academy into the first team, the medical processes remain the same as those they are already comfortable with. We are in regular discussions with the Academy – people like Mark Onderwater (Academy's Head of Performance) and Mike Kerklaan (Academy's Head of Physiology) to ensure this becomes a seamless process –  that is our common goal," she shared. 
"We're going to be sharing the same facilities at Mattar Road later this year, and processes will probably be smoother by then. In addition to beefing up our medical departments, we'll also conduct workshops and knowledge sharing between both sides."
But with the Mattar training facility poised to be operational only in the second half of this year, players and medical staff continue to shuttle between Bishan Stadium and the gym at Jalan Besar Stadium for rehabilitation work.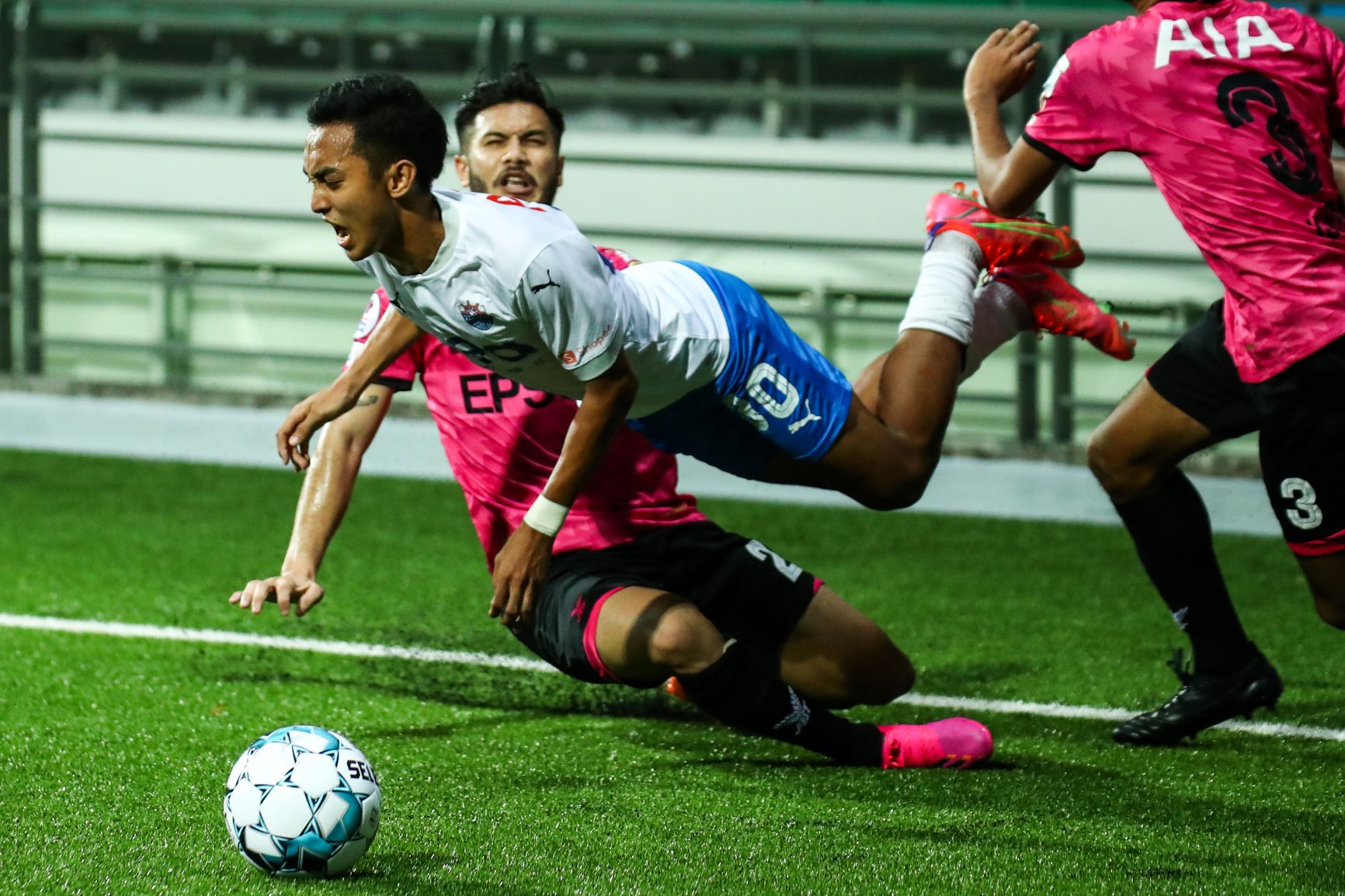 A challenging, but rewarding path ahead 
Fizah and company have to put in longer hours, reporting at least four hours before kick off on match day to make sure medical equipment is properly set up, and staying behind as long as three hours after training sessions to make sure the players get the treatment they need. 
Up there amongst the biggest and trickiest issues to tackle, is managing expectations of not just players, but also coaches. Fizah recalls the heat being turned up at the end of 2021, when now-departed forward Stipe Plazibat suffered an unfortunate ankle injury and missed the last four games of the season. 
"Whenever a key player gets injured, there is always pressure on the medical team. We assess, diagnose, and provide an estimated timeline for him to recover, but sometimes the player wants to rush and return earlier because they want to fight for their place in the first 11," she said. "Sometimes it's the coaches who may want him to return faster and are wondering why this player isn't back in training yet. 
"So we have to sit down with everyone to discuss what's best for the team and we try to find a balance and it's never easy. The most important thing is that the player returns to action – safely – that's always the ultimate goal."
Improved communication and clarity, not just within Fizah's burgeoning sports medicine department, but across the whole club is an area which gives her the most satisfaction in her short tenure thus far. 
"It was quite overwhelming when I first came in," she admitted. "But we sat down, re-organised, and we now know our individual roles. Of course there will be some overlaps, but we have clarity on what each of us contributes. 
"Things are now getting across more smoothly, now that we're communicating well with the technical staff and members of the management as well. Any issues that arise, we talk, trial and sort things out as one team. 
"For example, for the new signings, our department and Head of Sport Science, Mario Jovanovic, actually sat down with Badri (Ghent, Sporting Director), and he shared with us the type of players the club is looking to sign and we give our inputs in terms of the issues that we have to look out for and the things that we need to work on when they join us."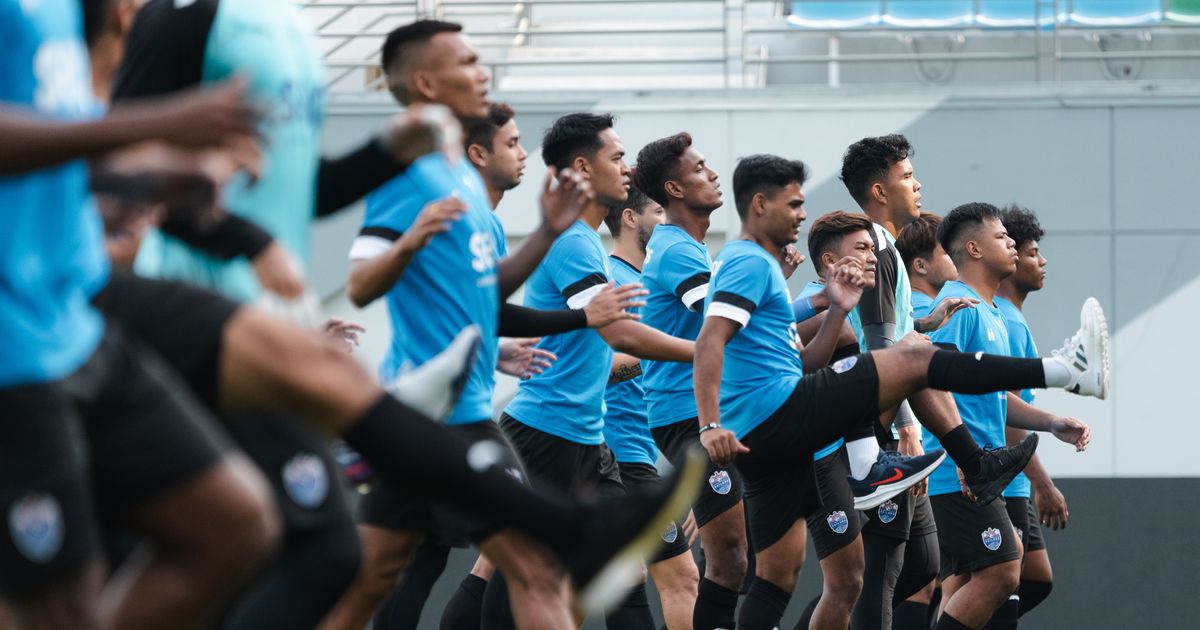 Players are already helping the collective cause 
Fizah counts herself fortunate that she does not need to do much to educate players, and that is largely because a large number of players are experienced, consummate professionals. 
"Players have evolved in recent times… Especially in the Sailors, they know they've to take good care of themselves to perform their best. They actually have good knowledge and they always ask questions," she said. 
"Of course there are the younger ones, and we need to educate them more, but they want to emulate senior players like Hariss (Harun) and Hassan (Sunny). These seniors will also give the medical team advice, knowing what's best for themselves and that helps us." 
The pre-season is always the busiest period for the medical department that has to monitor players' physical conditions and key indicators like body fat percentage after returning from weeks of inactivity, as well as conducting a series of tests on new arrivals to have a clear picture on injuries and make sure they are ready for the gruelling season ahead. 
Fizah has been impressed by the Sailors' new foreign signings, Pedro Henrique and Kim Shin-wook, and is eagerly anticipating the opportunity to work with a player like Maxime Lestienne who comes with experience at the very highest level. 
"Physical attributes-wise, they're great… They know how to take care of themselves and they will approach the medical team themselves, in terms of injury prevention. They're also sharing their knowledge – having played in top leagues – and that makes our job so much easier," she said.  
"They're physically and mentally ready, and they just want to win things here. I'm already looking forward to working with Maxime, who has immense experience in top European leagues."
With the squad witnessing no major injuries in pre-season and the Community Shield fixture, Fizah is feeling optimistic about the year ahead. She hopes to see the team retain the SPL title and put up respectable performances in the ACL, but over and above that, Fizah wants her sport medicine department to continue to evolve and sustain best practices like the best in the business. 
"We have to keep upgrading ourselves, continually learning and studying so that we can be better medical professionals."
MORE FROM LION CITY SAILORS: