Coming up against the Lion City Sailors in the past, Rusyaidi Salime would often be in awe of and be mesmerised by his opponents' eye-catching style of attacking football. 
That will change in 2023 as he joins the Sailors from fellow Singapore Premier League (SPL) outfit Tanjong Pagar United.  
"I'm very excited, it's a huge honour to be here. It's a big club, the first to be privatised in Singapore with superb training facilities – something every footballer needs to help them grow," said the 24-year-old.
"I've spoken to my batchmates in the NFA (National Football Academy) and former teammates in Young Lions like Hami (Syahin), (Haiqal) Pashia, Mamat (Zulqarnaen Suzliman) and they only have good things to say about the club.
"There are also quality players – both locally and internationally – in our ranks and I can't wait to actually start training with my new teammates and win trophies with them."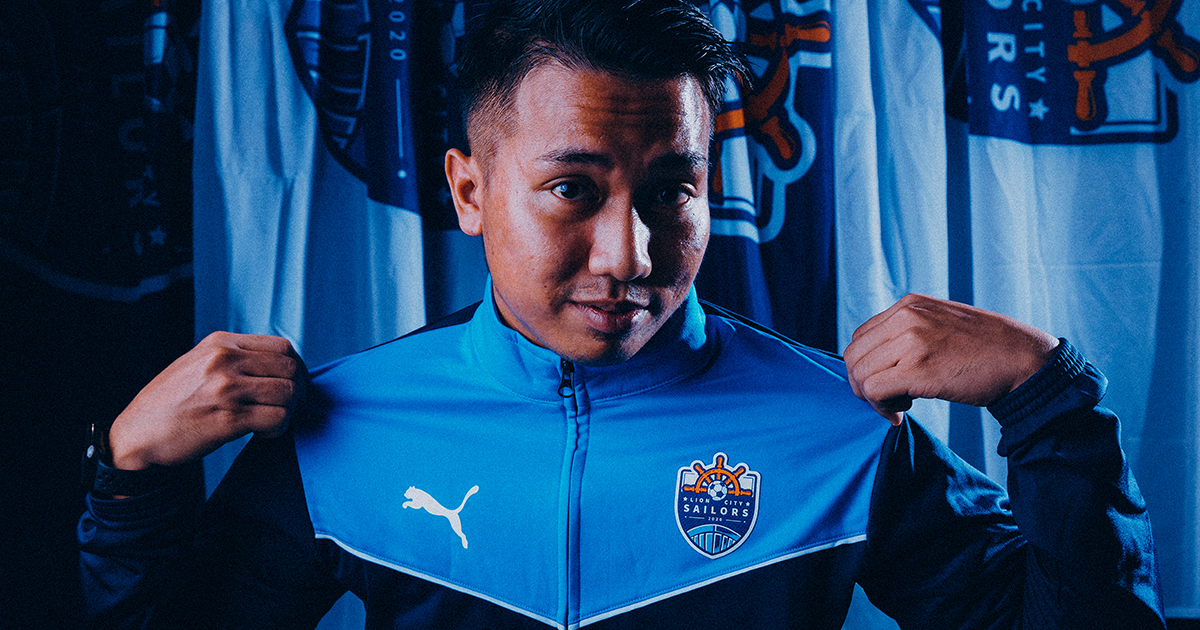 Having started out as a right-back, Rusyaidi has settled into the heart of midfield in recent years and will provide the Sailors engine room with extra bite. 
Of the firm belief that his move to the Sailors will help take his game to the next level, the former Singapore Under-23 international is confident training and playing with the best will boost his chances of a senior national team call-up. 
"As a footballer, playing at the highest level is something we want and being part of this team will help get me there," said Rusyaidi, who made his professional debut in 2016. 
"I believe I have the right mentality to get into the national team and it's something I hope to achieve. I will be as open-minded as possible and I can only get better playing alongside seasoned players like Hariss (Harun), Diego (Lopes) and Maxime (Lestienne). 
"It's also a huge opportunity for me to play in the ACL (Asian Football Confederation Champions League) for the first time in my career and I am eager to show what I'm capable of."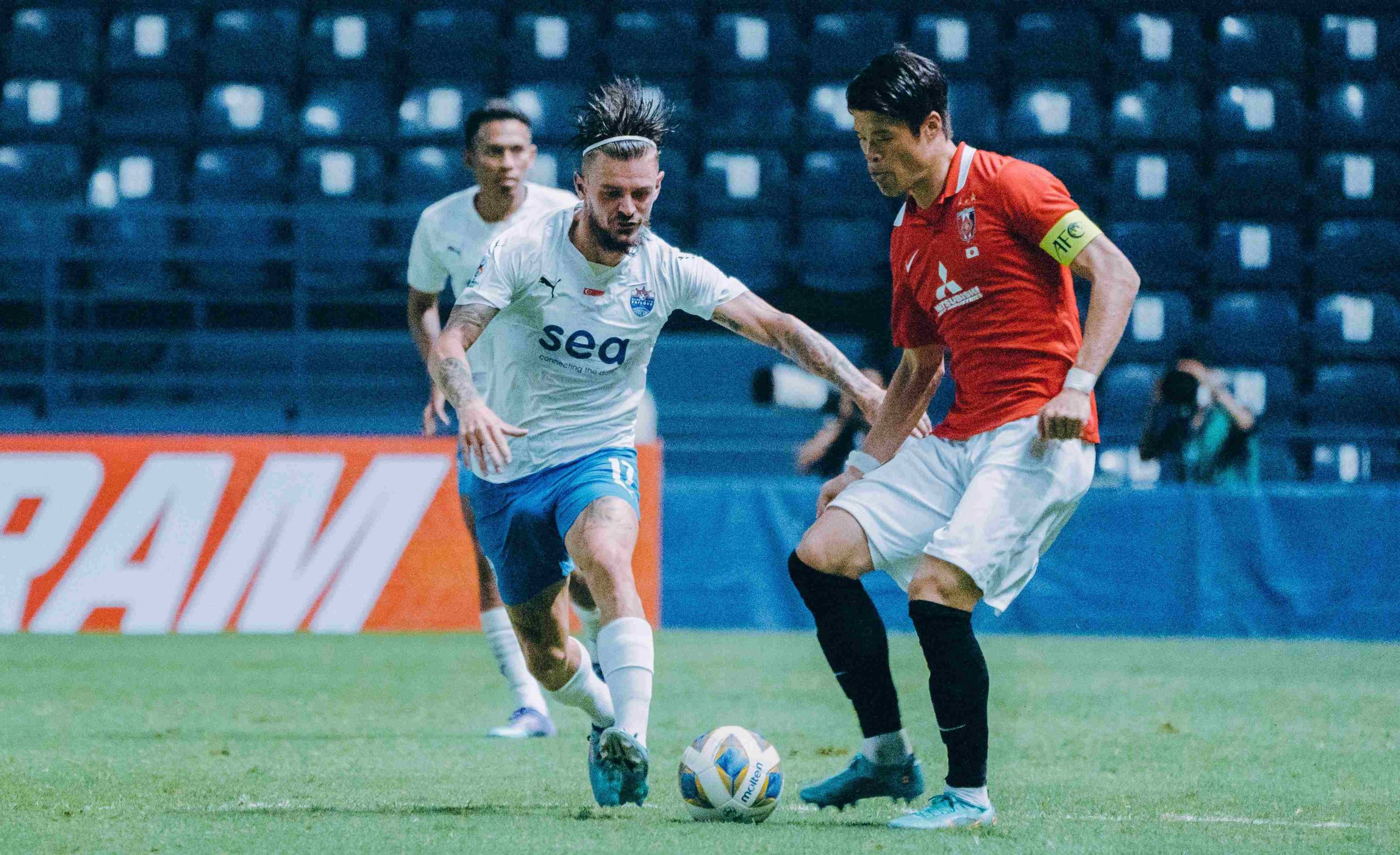 Rusyaidi added that he is relishing the opportunity to share the same dressing room with a player of Maxime's stature – the Belgian winger was the top assist-maker in the 2022 Singapore Premier League (SPL) season with 23 in an outstanding first year with the club. 
"I am looking forward to playing with Max, a technically gifted and speedy player. He's also played at the top level with PSV Eindhoven in the UEFA Champions League so it's going to be an eye-opener for me," he added. 
Known for his robustness and being one who does not shirk from a challenge, the tenacious Rusyaidi cannot wait to get stuck in with the Sailors.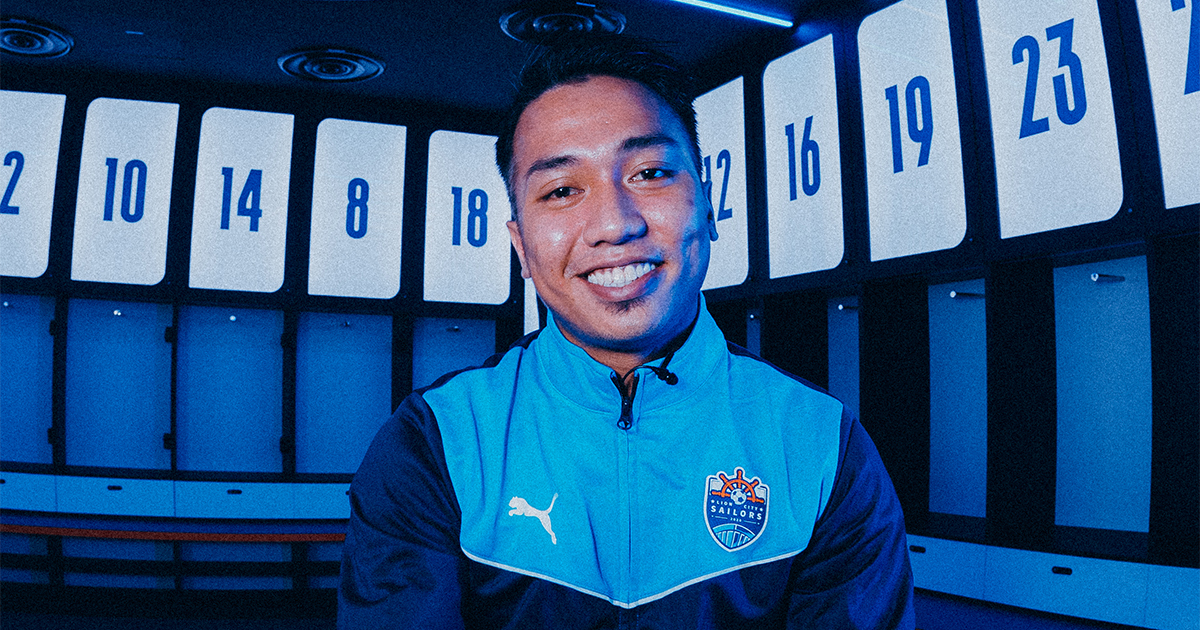 "I won't back out of any challenges and you can expect me to be a tough yet fair player on the pitch. I will try my best to win every challenge as I possibly can and to stop my team from conceding goals," he said. 
"I'm someone who always gives my 100% for the team. I will work hard for the club, the fans and my teammates – let's win something together in the season ahead."
MORE FROM LION CITY SAILORS: