As team lineups for last Sunday's big Singapore Premier League (SPL) clash between Lion City Sailors and Tampines Rovers were revealed an hour before kick off, many fans were surprised to see Hassan Sunny's name in the starting eleven.
The 37-year-old was not expected to feature at all. He came off worse in an unfortunate collision with towering Brazilian centre-back Jorge Fellipe in the 1-1 draw with Balestier Khalsa just seven days prior.
While Jorge suffered some soreness in his jaw area, Hassan sustained considerably more damage with a huge cut in his mouth due to Jorge's flailing arm and bumps on the back of his head after what was a hard landing.
"I didn't train close to five days and literally only trained for one day before playing in this game," said Hassan, matter-of-factly. "On matchday itself, I just told myself to forget whatever happened and just focus. Fortunately everything went alright for me and the team.
The match went better than just "alright", the Sailors turned in arguably their best performance of the season to convincingly beat fellow title challengers Tampines 4-1.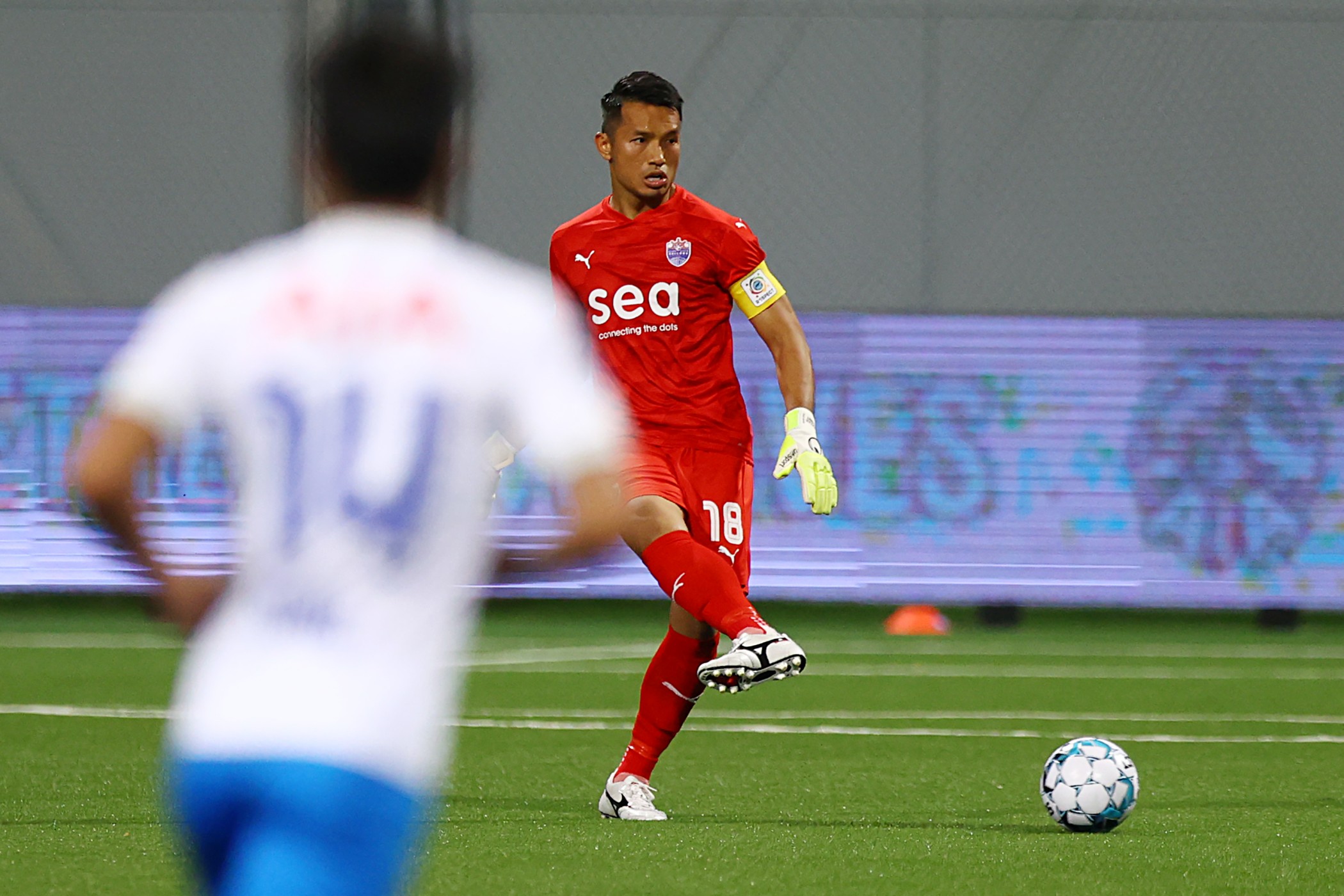 The victory – coach Kim Do-hoon's first win in charge – gives the Sailors a solid platform to build on as they turn their attentions to a tough away clash against a much improved Tanjong Pagar United side on Friday (20 August) night.
Hassan has shrugged off the injury, and is already looking to keep the momentum going and Sailors' feet firmly on the ground in what is a possible banana skin on the Sailors' bid for the SPL title.
Since losing 3-1 to the Sailors in May, the Jaguars have lost just once in the following six matches. Hasrin Jailani's side have also picked up the most points amongst the eight SPL sides since the league restarted in mid-July, with 10 from a possible 15.
Hassan's current and former national teammates Khairul Amri and Shakir Hamzah have been in inspirational form for the Jaguars, who lie fifth in the eight-team standings with 16 points after languishing in the bottom two for the first half of the season.
"Obviously they have improved as a unit. Tanjong Pagar are physically and mentally strong, and it's also good to see Amri and Shakir enjoying their football again," said Hassan. "We have all the respect for them, but after a great performance against Tampines, we need to shift our mentality to face a totally different type of team next and that will prove the mettle of this Sailors team.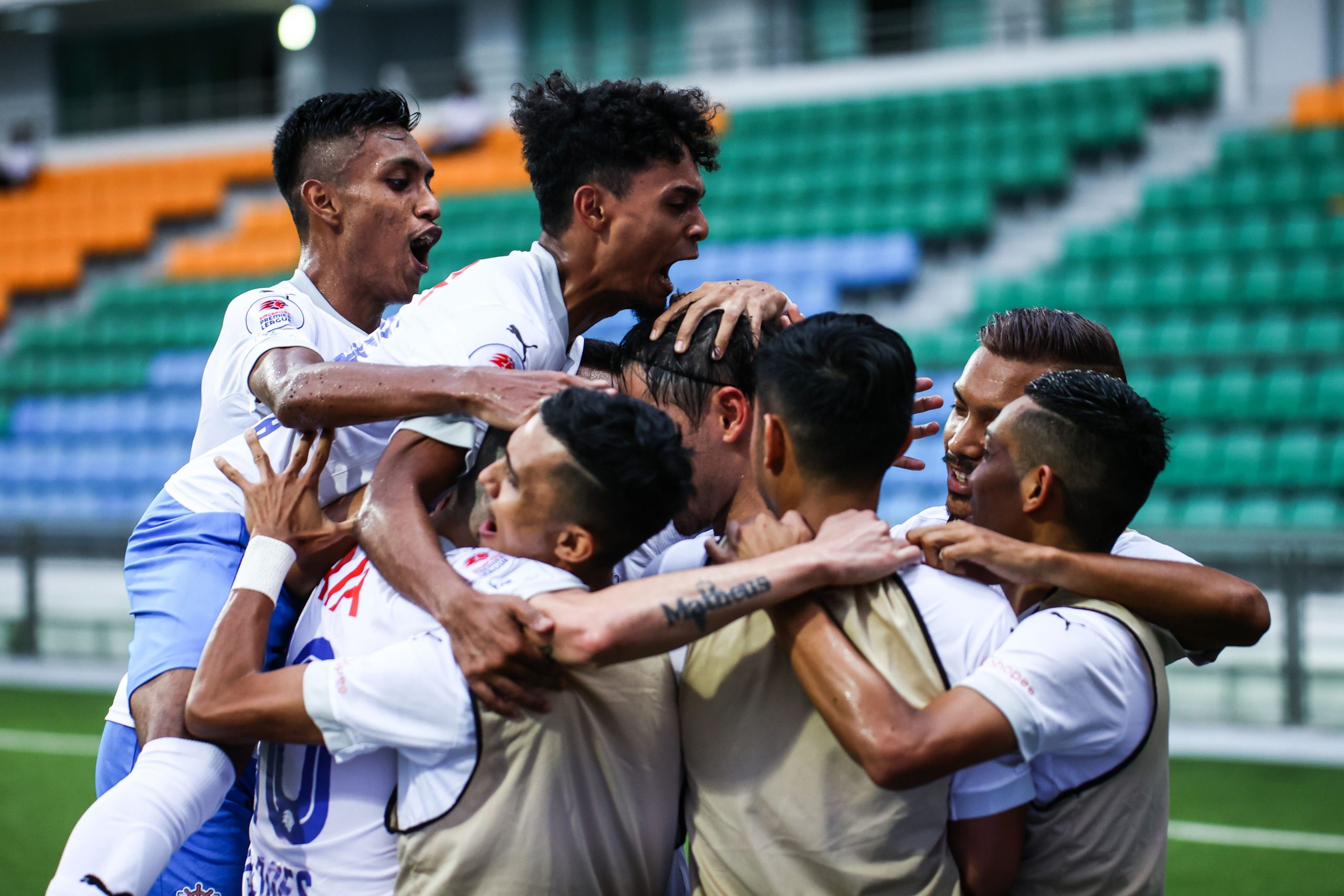 "At this stage of the season (with seven games left), we must keep winning to make sure we give ourselves the best chance to win the league."
The Sailors are currently three points behind leaders Albirex Niigata (S) with a game in hand and a better goal difference, and have a chance to temporarily go top with a win before the White Swans face Young Lions on Sunday.
But watching Hassan carried off on a stretcher against Balestier, things could have been so different for the Singapore international and his team. And Hassan paid tribute to the Sailors' medical staff for a speedy recovery that he deemed a "minor miracle".
The impact of the clash left the Sailors first-choice custodian requiring lengthy medical attention as he lay virtually motionless on the Toa Payoh Stadium ground. After being fitted on with an oxygen mask and carried off the pitch on a stretcher in a worrying scene for all watching, he was then rushed to Raffles Hospital.
Even after being discharged following a two-night stay, Hassan continued to be bothered by after effects.
"There was giddiness and sharp pain and I was still taking several painkillers when I got home on Tuesday. I just slept the rest of the day."
Hassan would only link up with the team again on Friday as he joined the morning training session, albeit doing some light individual work on the sidelines, under close supervision by the Sailors' medical department.
"Usually the upper shoulder area will be quite tight after such a head collision, so the first thing (head physiotherapist) Fizah (Nurhafizah Abu Sujad) did was to focus on mobilization on the neck area," revealed Hassan.
"(Performance coaches) Nas (Nasruldin Baharudin) and Shay (Shazaly Ayob) also monitored my movements and made sure I was physically fine. I'm really thankful that we've such a good medical team that did a lot in supporting my comeback."
And all the support paid off.
Later that day, the Raffles Hospital neurosurgeon cleared Hassan to resume full training. It was a development that pleasantly surprised both parties with Hassan calling it a "minor miracle".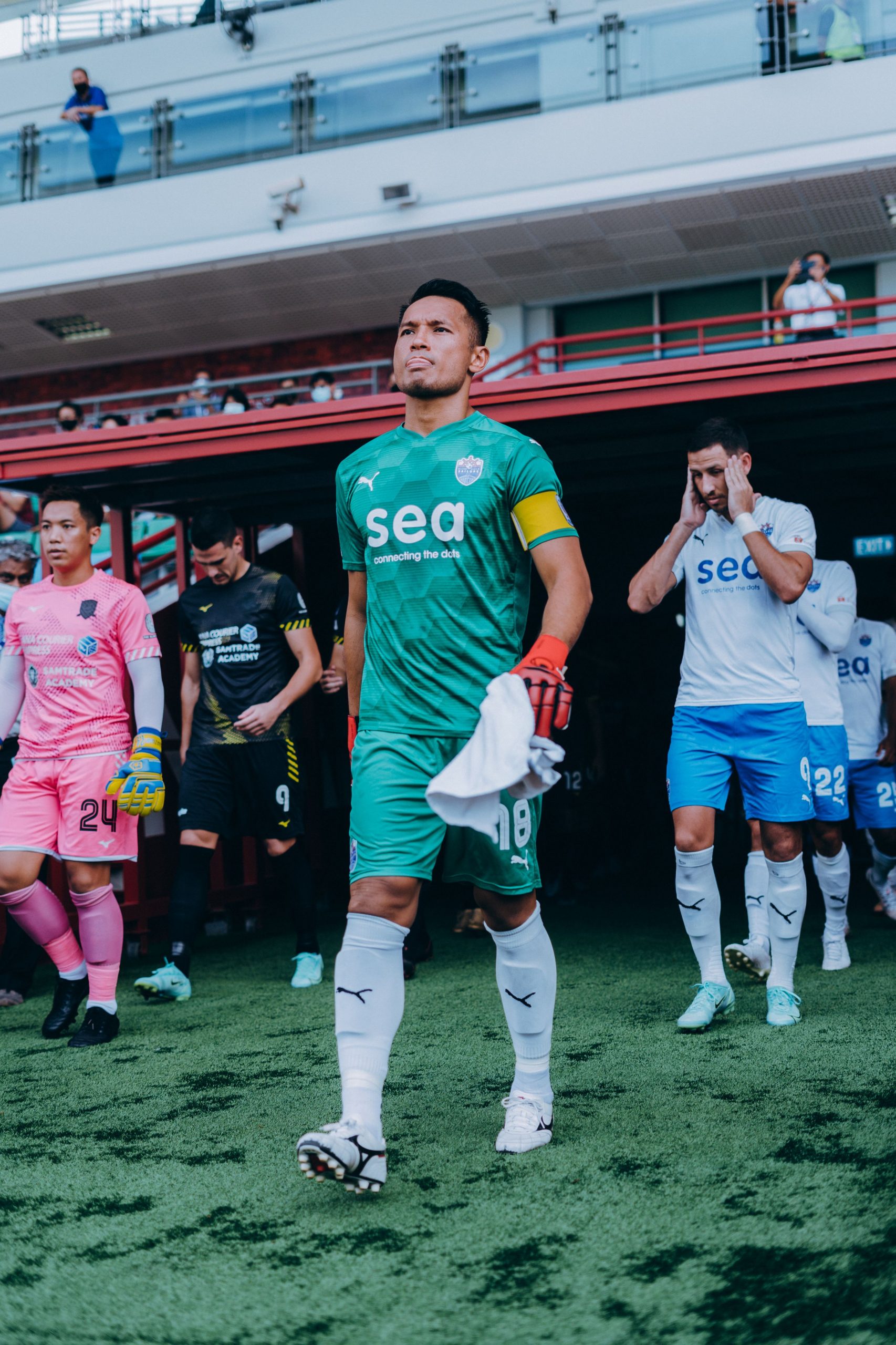 "Even the doctor was taken aback. He said normally a person who suffered a similar situation would probably take about two weeks to fully recover, but I took just four days," said Hassan who tapped on previous injury experiences to push through trauma that often accompanies collision injuries.
Hassan suffered heavy head trauma, a broken nose and a dislocated right shoulder after a midair collision in 2017.
"That was a really bad one. When I opened my eyes again, I was already in the hospital. But maybe because I've gone through so many injuries that overcoming fear is something I've got used to.
Hassan was duly given the nod to start in goal for the huge clash against Tampines and the rest was history. Showing no effects from what happened a week ago, he was his usual assured self in goal, playing his part in an emphatic victory that has set the Sailors up to charge towards their first SPL title.
"We were definitely the much hungrier side and I was really impressed by how my teammates ran and fought for every ball. They made my job a lot easier," said Hassan.
"And if we can all pull together the same way – from the medical staff who helped me to the players who executed Coach Kim's plan perfectly – I believe we can continue to win matches, and the title."
MORE FROM LION CITY SAILORS: