The Lion City Sailors gear up for Friday (7 October) night's big Singapore Premier League (SPL) clash against league leaders Albirex Niigata (S) at the Jalan Besar Stadium, fully aware of what needs to be done. 
Trailing the White Swans by four points with three games to go, the Sailors need nothing less than a win to keep their title hopes alive and haul themselves back into the race. 
On the other hand, a victory will see the Japanese satellite side open an unassailable seven-point lead and seal their fifth league triumph – a scenario that the Sailors are determined to avoid. 
Coming into the game on the back of an error-laden 5-3 loss to Balestier Khalsa that stretched a losing run to three games, Luka Lalić's men acknowledged their recent performances have been below-par and were hard at training this week to work out the kinks.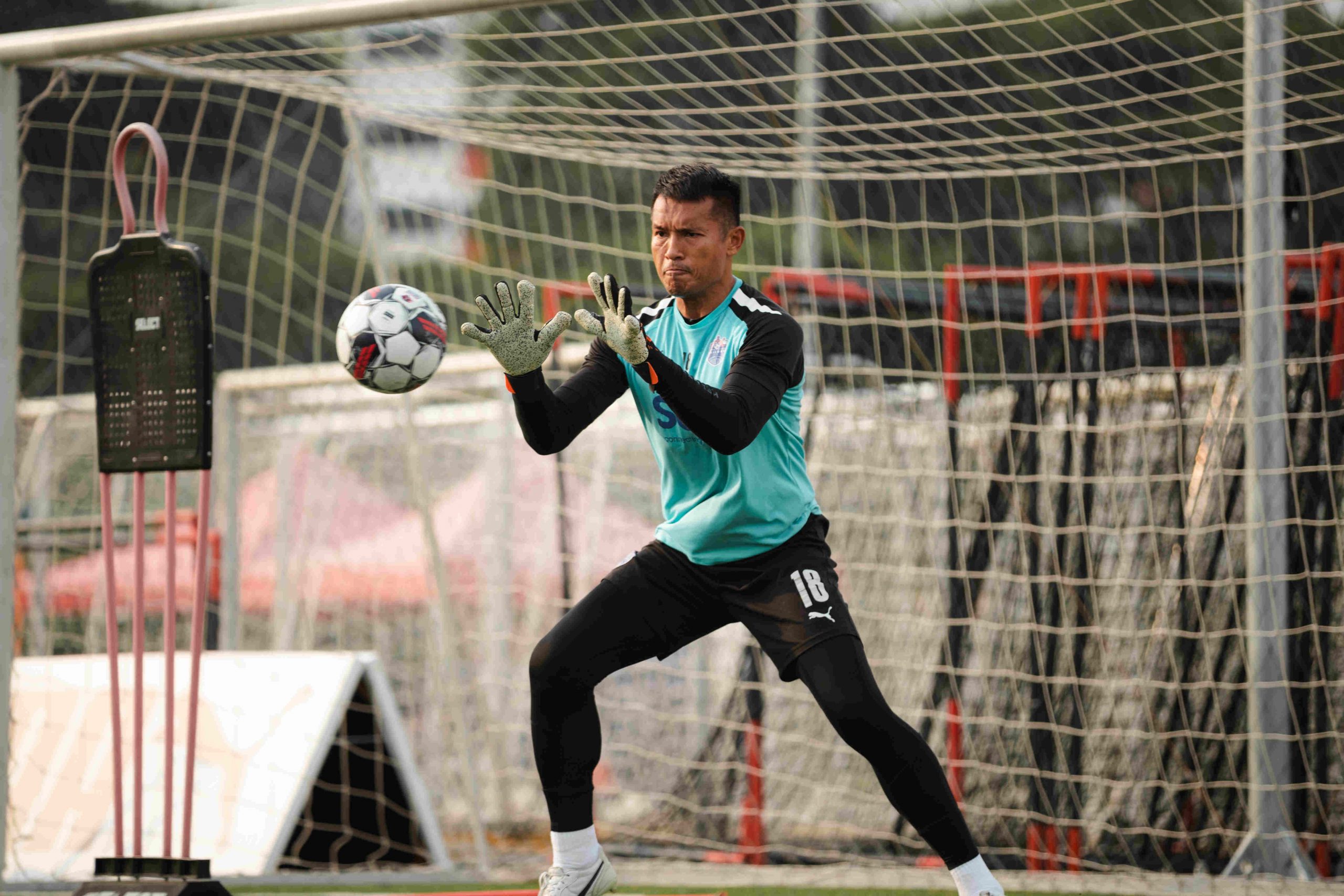 Calling it a "cup final", experienced campaigner Hassan Sunny has called for his side to put up a back-to-the-wall performance against Albirex and show that they are ready to battle.
"Obviously it's not been the best of periods for us, but we retain a strong belief and mentality internally within our squad. This is the time where we ought to show up and prove ourselves. 
"Everyone of us has to leave it all out there on the pitch and give our 100 percent commitment to get these important three points," said the 38-year-old, who won the title in 2014 with the now-defunct Warriors FC and in 2021 with the Sailors. 
"In the past three games, I can say that the first half against Balestier was our best performance, but the levels dipped in the second half. For this game against Albirex, we know we have to turn up for the full 90 minutes and perform till the final whistle. 
"We'll still need other teams to do us a favour against Albirex (in the final two matches), but let's just do our job first to give ourselves a chance of retaining the title."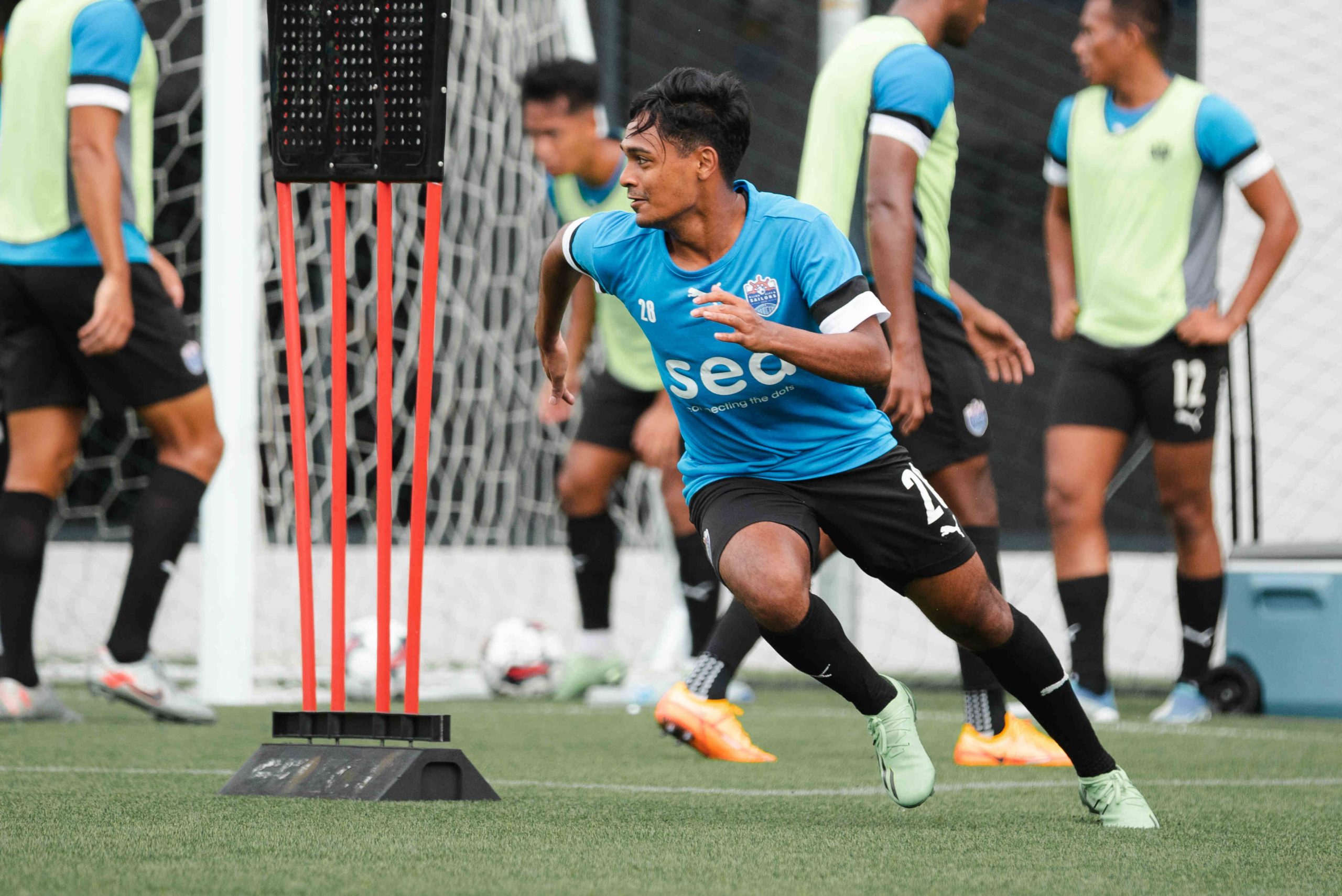 Saifullah Akbar sang from the same hymn book as he looks to take on a White Swans outfit that have been unbeaten in their last 11 outings. 
"We're going into this with the mentality of nothing to lose. The pressure is now on Albirex as they are the league leaders. For us, we aren't going to worry that much about what they're going to do but instead we're going to focus on what we can control – which is to deliver the coaches' game plan and play to our strengths," said the 23-year-old.
"We're going in with all guns blazing, we're going to take risks and play our football. I've absolute confidence in this team that we can put up a result when it matters the most."
With tickets selling out fast for this blockbuster clash, Saifullah is excited by the prospect of playing in front of a packed Jalan Besar and believes that will give them an edge.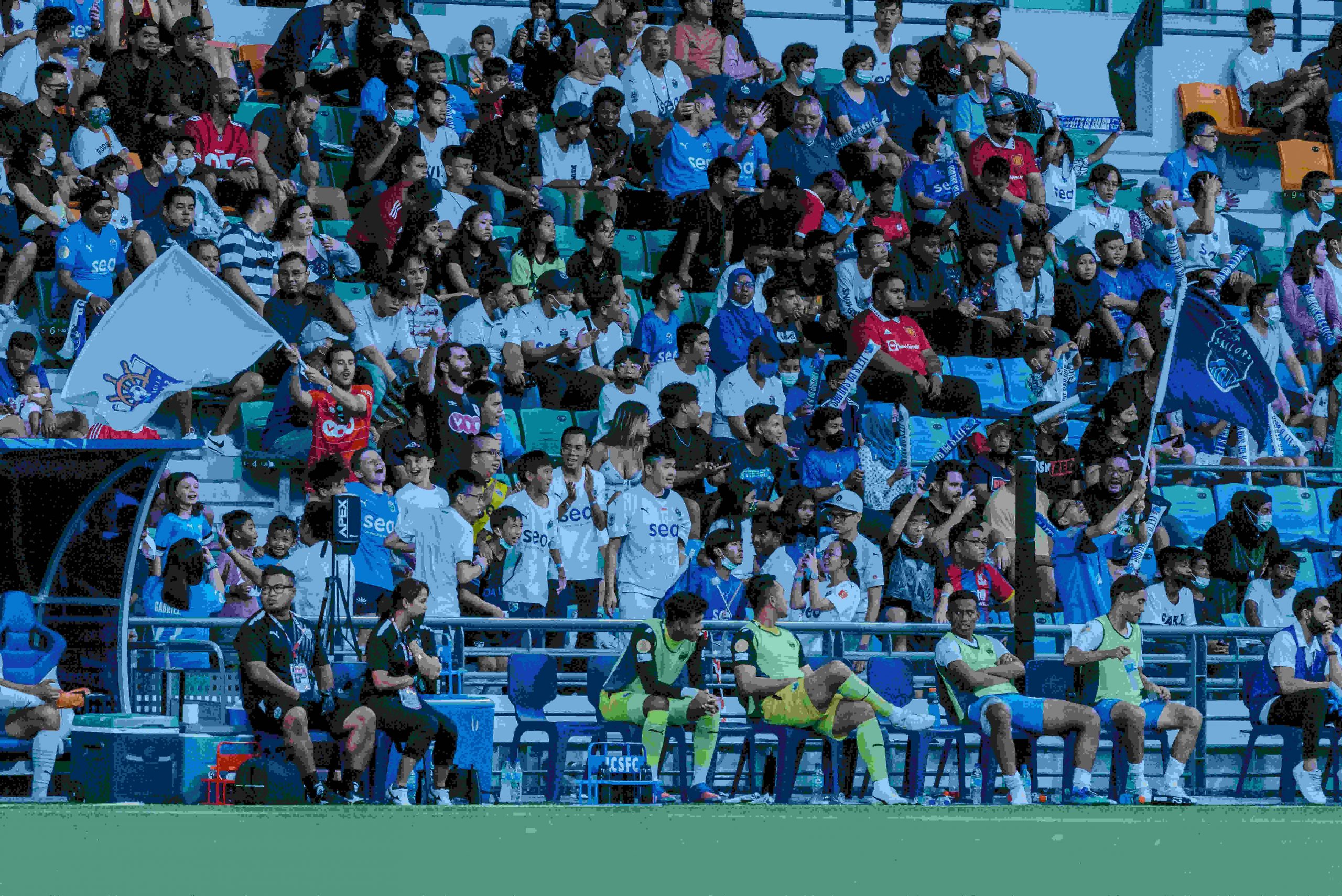 "This is the kind of game that every Singapore football fan should be looking forward to. Credit to Albirex – they've made the league very interesting. With the crowd we're expecting, the game should be one that will be played at a high intensity. 
"We have that little advantage of playing in front of our fans on a flat surface, so we're certainly out to deliver a good show for them – we do not want to let them down as they've been coming down to support us in every game, rain or shine," he said.  
All set for an exciting Friday night clash that will define the season, Hassan is rallying his teammates to play with hearts on sleeves to get an overdue first league win against Albirex. 
"We have to treat this as if it's the last game of the season, just like against Balestier last season (a 4-1 win that sealed the 2021 title on the final day) – I've never seen so much fire, desire and hunger from the players before that night. 
"We've to do the same in this match and I know we can do this as a team," said a defiant Hassan. 
MORE FROM LION CITY SAILORS: