Kim Do-hoon was not happy with his Lion City Sailors after last Saturday's 2-1 victory over Albirex Niigata (S) in the AIA Community Shield. He gathered the Sailors before the trophy presentation last Saturday (19 Feb), and told them exactly what he expected of them at the Jalan Besar Stadium. 
But they did not deliver. 
"One message I threw to the boys before celebrations was that I want to see them enjoy more, because they deserved to enjoy that night. But maybe it was to show more respect for our opponent, or maybe it's the hunger from this very positive group of players," said the Sailors' Head Coach. 
The Sailors had given their all to get up to speed in the lead-up to the 2022 season of the Singapore Premier League (SPL) and just seen off a stiff challenge from Kazuaki Yoshinaga's new-look White Swans, but after the confetti drifted down and customary celebratory photos were taken, the Sailors trod off into the dressing room to cool down, receive medical treatment and wash up. 
There was no wild afterparty.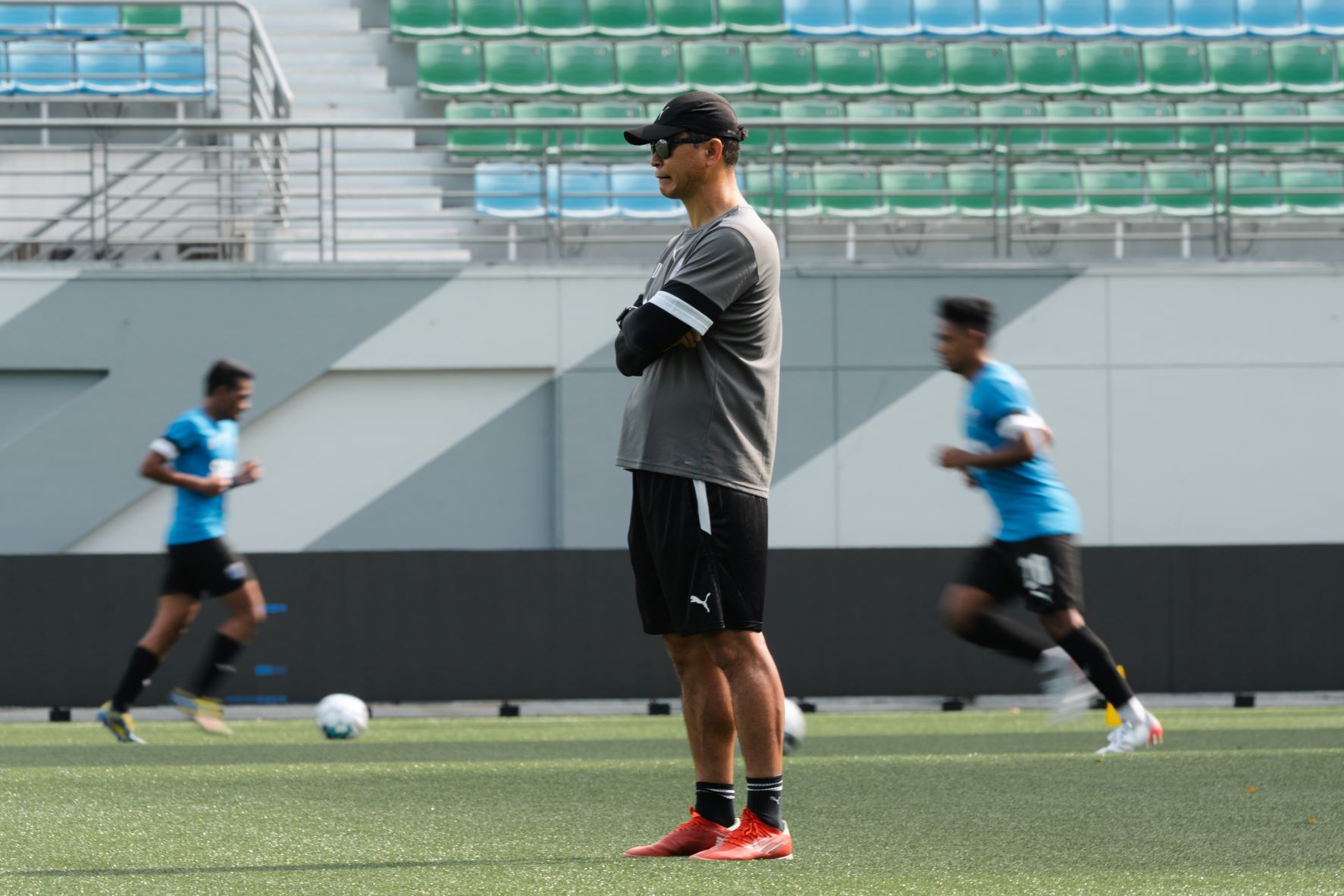 "I didn't see even one player who got carried away after we won the SPL title last season, and that attitude has been the same this (past) week. No one in this team walks onto the pitch thinking we're the champions. In training their attitude has been amazing,  and there's this wonderful team spirit.
"It's clear that the team is still hungry," said Kim, who will lead the Sailors out against Hougang United at Jalan Besar this Sunday (27 Feb), the first match in defence of their SPL title.
"The boys have empty stomachs and we've to continue to fill it with more trophies – and we will get more trophies with this attitude."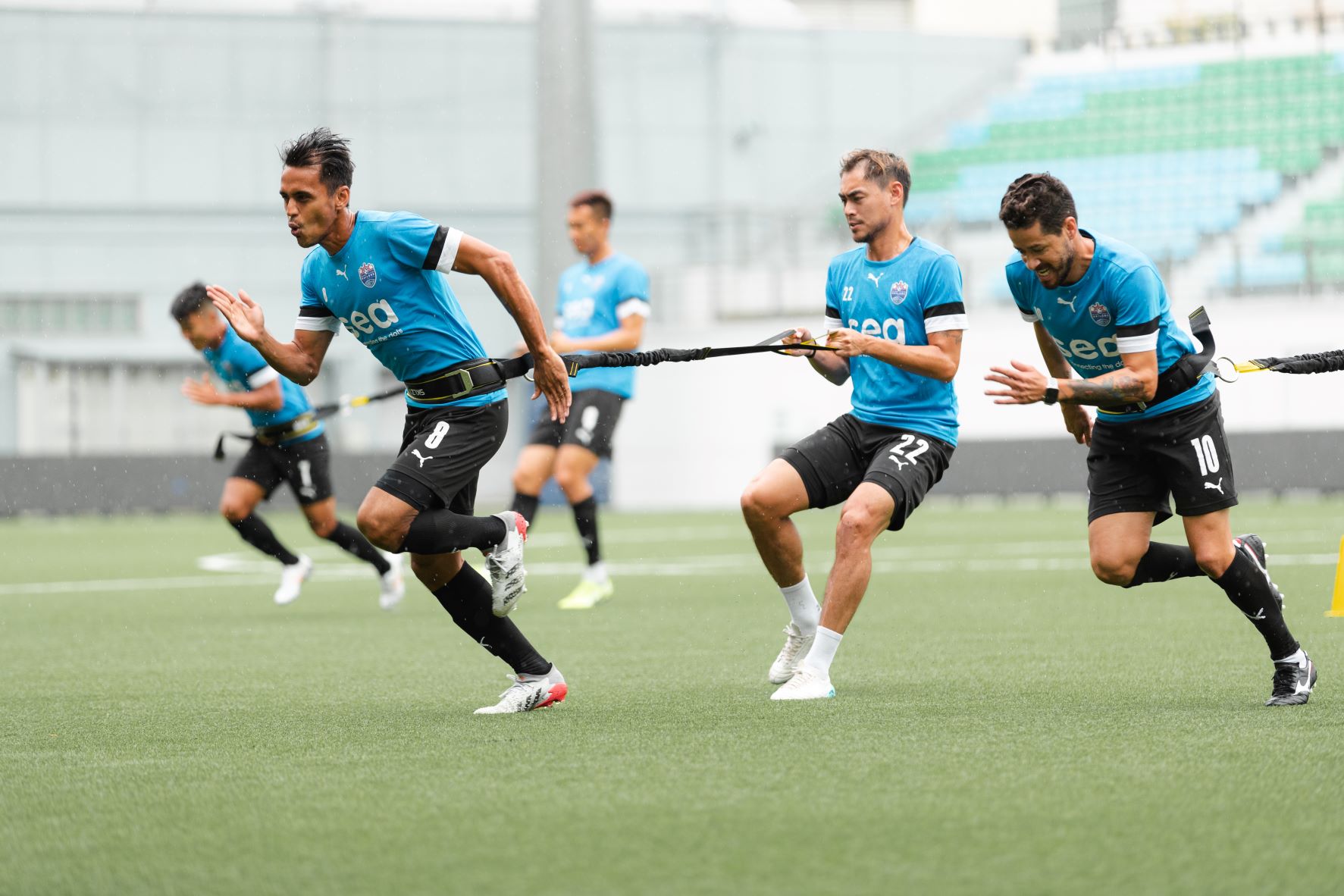 Hougang finished third last season to equal their best-ever finish and the Cheetahs recruited well with signings like former Crystal Palace midfielder André Moritz and 2021 second-highest local scorer Amy Recha. 
The Cheetahs are certainly no easy fodder. They were the only team to beat the Sailors in 2021, taking a total of four points off the Sailors across three games.  
Kim is adamant that his side must dominate Sunday's match to get all three points. 
"We don't want to be playing football at the pace that Hougang wants to play – we have to take control and manage the game at our pace. We want to play offensive football – not just build up to keep possession in our own half, but build up to score," he emphasised. 
"Hougang have really strengthened their squad and they now know how we play our football based on the Community Shield fixture. We just have to concentrate on getting better at how we want to play and fix our weaknesses on the pitch to bring home the three points for the fans."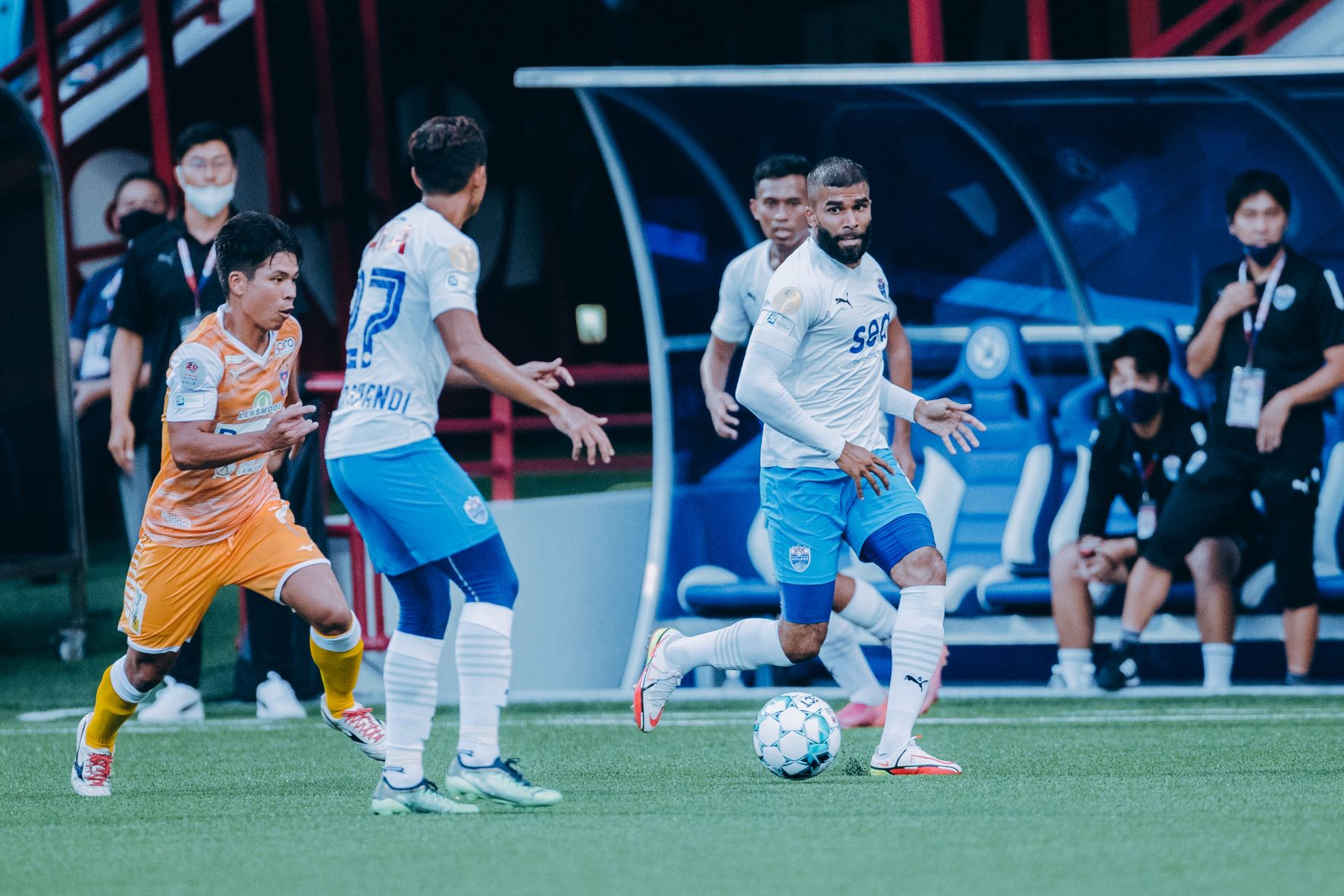 The Shield win not only gave the Sailors a good foundation to build on, but also provided specific indicators on areas which Kim is looking to improve – the speed in offensive and defensive transitions – ahead of a gruelling four-round SPL season. 
"We've had a team meeting and went over the Albirex match to figure out what we did well and didn't. It wasn't the best football that we could play, so there's plenty of room for improvement," said the former Ulsan Hyundai coach. 
"There are always questions before the start of a season – not just amongst coaches, but also players. The 90 minutes last Saturday did give us more confidence and showed us that we're on the right track. 
"But we have to stay grounded and humble because that was only just one game, even though it came with a trophy."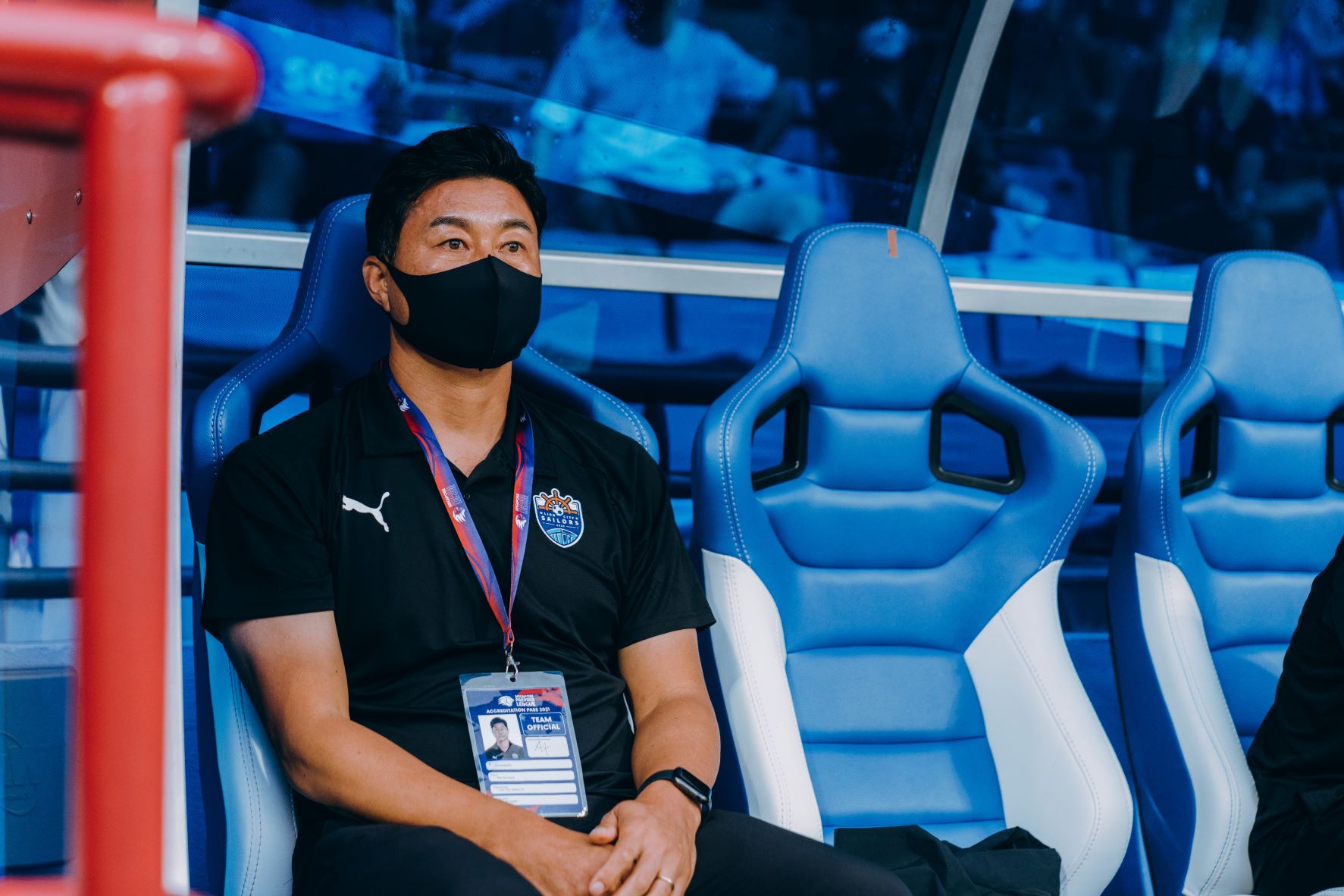 Local sporting headlines were stolen by Kim Shin-wook after his two-goal salvo against Albirex. While the 1.98m giant is widely expected to take the bulk of the goalscoring responsibilities, Coach Kim is keen to stress that the Sailors have other weapons in their arsenal. 
"Shin-wook creates a lot of synergy within the team and he gives us a different option too, but we're not just a Shin-wook team. It's not just about passing him the ball to score," he said. 
"We have a squad that is all working hard and we've been preparing different tactics; different ways of attacking and different offensive patterns."
The Sailors are unbeaten in 11 games since Kim took the helm last July, and they have set their sights on defending the Singapore football crown, with the 51-year-old optimistic about the challenges that lie in wait. 
"The Sailors' history book is still being written, and we want to keep writing memorable stories," he said. 
"This is the start of a new season, and the start of a new beginning for us."
MORE FROM LION CITY SAILORS: