It was just a Centre of Excellence Under-21 (COE U21) League match, far from the big time bright lights of Saitama Stadium 2002 where he leapt into the spotlight with that performance – a 17-save showing to help the Singapore national team to that famous 0-0 draw with Asian giants Japan eight years ago. 
But it was wildly important to Izwan Mahbud. 
The COE U21 match on 10 August ended with the Lion City Sailors securing a 4-0 win over Balestier Khalsa's U21s. It was Izwan's first game in between the sticks in nine months. 
He put in an assured display, a clean sheet, while also chalking up an assist with his signature classy distribution to set up Anaqi Ismit for the game's opening goal. All in all, it was a good night for Izwan.
And it meant everything to the 33-year-old custodian.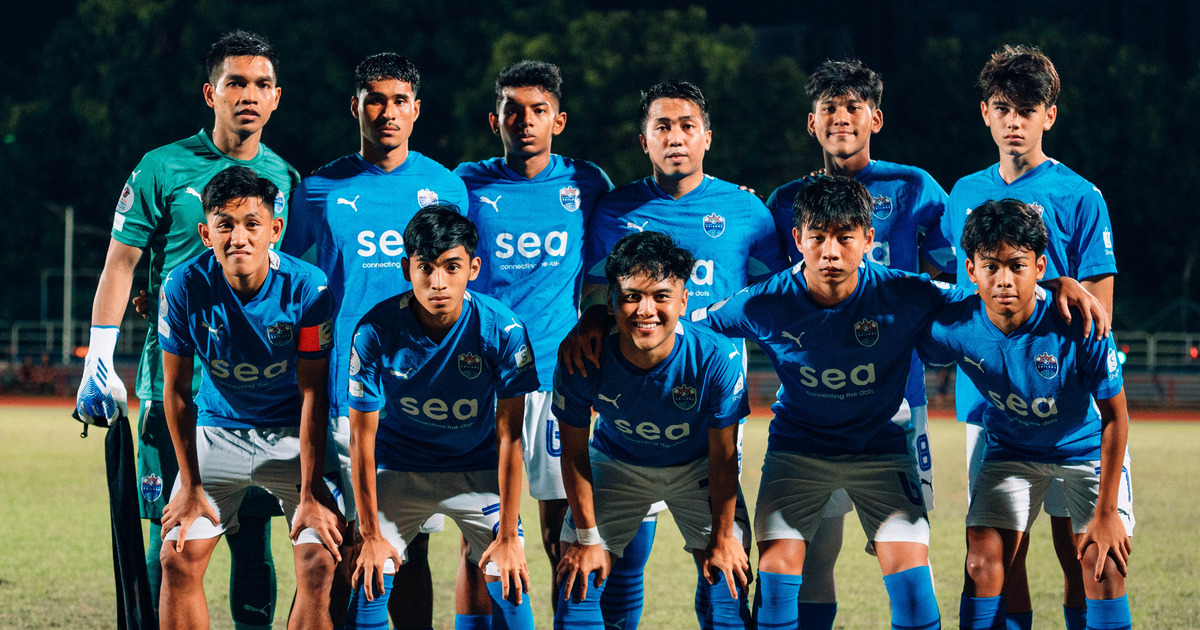 He suffered an anterior cruciate ligament (ACL) injury that was discovered in November 2022, with the recovery process ruling him out for the majority of 2023. Indeed, the Sailors have just one Singapore Premier League (SPL) game left to play before the curtain comes down on the season. 
And he had to overcome a psychological barrier as well. 
"If I'm completely honest, there was a bit of nervousness. The ground at Hougang Stadium was a bit hard and bumpy, so there were some things playing in my mind, like 'What if I landed wrongly?'," said a candid Izwan. 
"But after the first few minutes, I slowly got into the rhythm; I put my focus solely on helping the team instead of thinking about anything else. After the first save and the early assist, a relief swept over me and that helped me to calm down and play the game. 
"I was so happy to be back on the pitch playing the sport I love. It was like I was a kid just starting to play football, when you just go out there to enjoy, with no pressure," he added.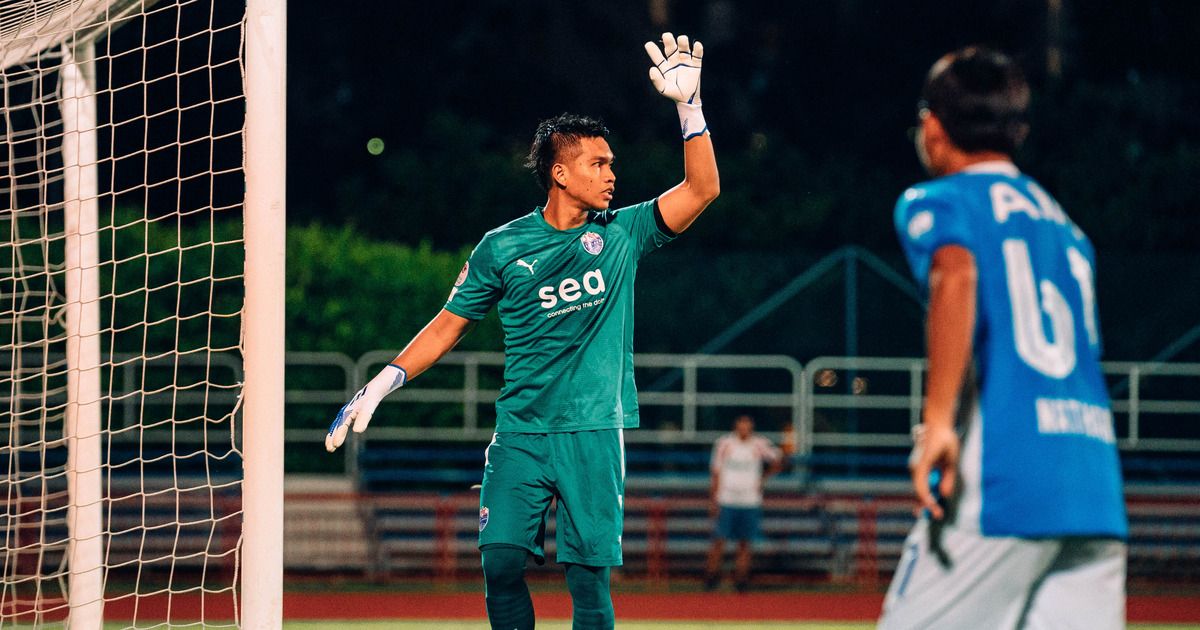 "It was awesome."
And understandably so. It was a long hard road back for Izwan after that injury that followed an innocuous incident. 
"During training, I just went for a punch and I landed awkwardly. That was when I felt something in my knee, but I didn't think much of it – I tried to walk it off and continued training," he shared. 
However, persistent pain thereafter meant he went for a magnetic resonance imaging (MRI) scan and it confirmed his worst fears: he had suffered the first ACL injury of his career and will be ruled out for at least six months. 
Coupled with a debut season with the Sailors that was not exactly smooth sailing, the injury was most definitely the last thing that he wanted.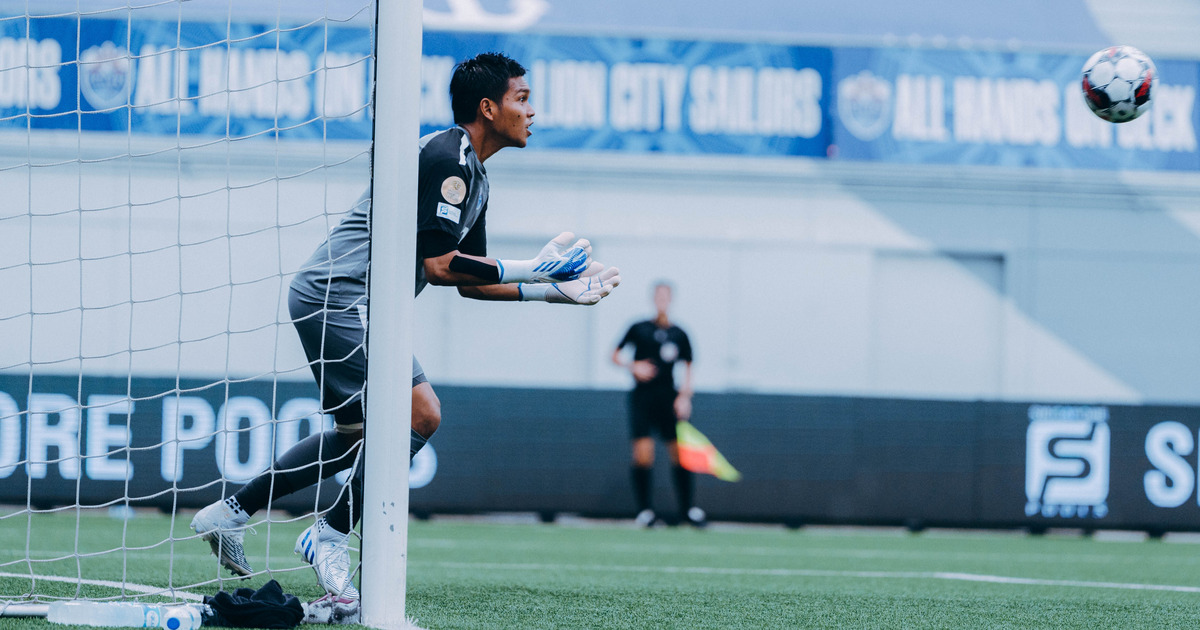 On the day that the Sailors went up against German giants Borussia Dortmund in a gala friendly at the Jalan Besar Stadium, Izwan went under the knife – with mixed emotions.  
"It was devastating when I found out it was an ACL; it felt like the whole world just collapsed on me – definitely one of the worst moments in my career. To be honest, last year wasn't my year at all, I didn't play that many games and I didn't do as well as I could have," he reflected. 
"I saw negative comments online and that's part and parcel of football. I just have to take it in, convert the negativity into fuel to work harder, because that's how you become a better football player.
"I was looking forward to a better 2023, but maybe God has other plans for me – maybe he wants me to sit down, be more humble, hit the reset button, and start all over again."
That is exactly what Izwan did.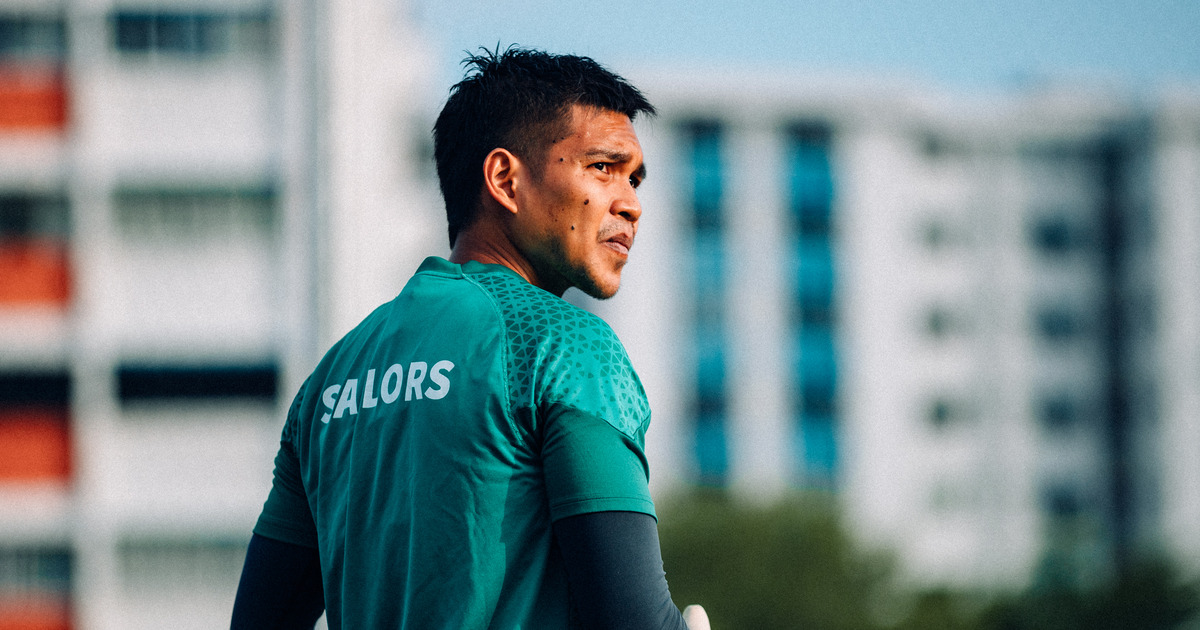 He braced himself for the long recovery process – from being on crutches in the first few weeks to focusing on the progressive rehabilitation program set out by the physios. 
He stayed positive and worked diligently in the gym to regain the strength in his quadriceps, despite the long and hard road. 
"I saw Hariss Harun who suffered two ACL injuries, and there were other friends who saw their careers ended after ACL issues. So, from the start, I was mentally prepared that it was going to be a long journey for me," he said. 
"The hardest part was probably midway through. After much rehab work, you feel like you're getting there, but you're still not medically cleared and have to follow various protocols. You want to push and you know you can do certain things already, but at the same time the physios advise you not to risk things. 
"I guess the worst bit was seeing your teammates out there enjoying themselves on the pitch, while I was often alone in the gym. You can't help but wonder: 'When can I join them?'. I know I belong out there and I want to kick a ball so badly, but I couldn't. It was so frustrating and I had to learn patience."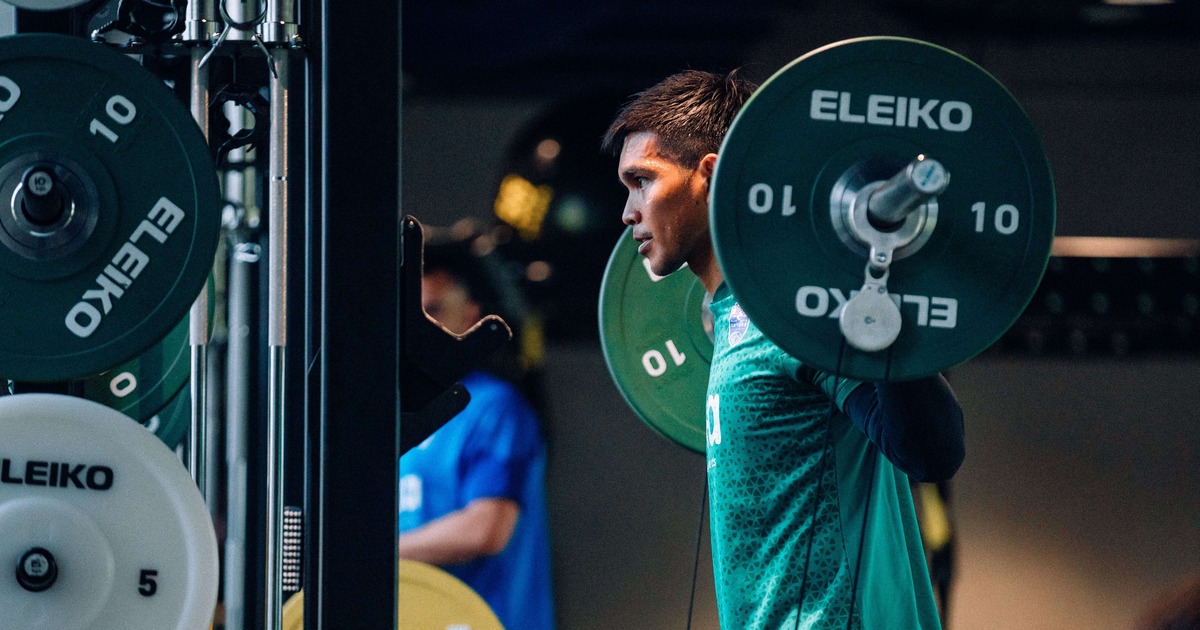 There was finally light at the end of the tunnel as Izwan got cleared for field training in late May – some six months after undergoing knee reconstruction – and he is gradually getting fitter. 
The experienced custodian was named on the bench against Tottenham Hotspur and the recent Hougang United game, and he is now feeling fully fit and ready to make up for lost time. 
With crucial matches in the Singapore Cup and the club's second foray into the Asian Football Confederation (AFC) Champions League coming up, Izwan is working his socks off to pull on the Sailors' shirt again. 
"Whether I play or not is up to the coaches, but I'm giving everything to show them that I'm ready for selection right now, and that I'll be worthy if given the chance," said a bullish Izwan. "The club is going all out to do well in the Cup and the Champions League, hopefully I can play a part in that." 
A Singapore international who won the AFF Championship in 2012, with 54 international caps under his belt, Izwan is certain he has a lot more to give.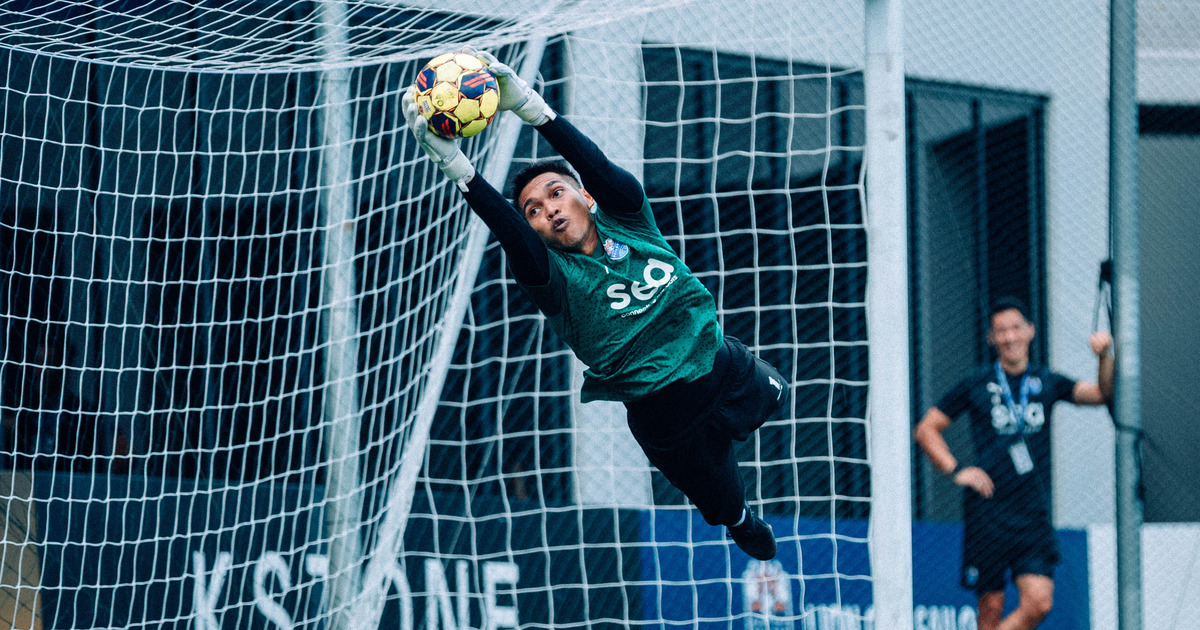 "I still have a lot to offer. I know my abilities and I want to get back to my old self. I would like to thank everyone who has helped me during the recovery process, especially our fans who continue to send me kind words of encouragement. 
"This is like a fresh start in my career and I want to take full advantage of this second chance. 
"I would also like to say – 'Gambatte (fellow ACL victim), Kodai Tanaka' – you've been very strong mentally and I hope we can play on the same pitch soon."
MORE FROM LION CITY SAILORS: