He is smiling more these days, and there is little wonder why. 
After dragging himself out from under low hanging dark clouds of injury setbacks in the last couple of years, Adam Swandi has fought his way back into firm contention for a first-team spot at the Lion City Sailors.
And he is loving it. 
It may still be early days in the 2022 Singapore Premier League (SPL) season, but as the Sailors line up against Adam's former employers, Young Lions on Wednesday (6 April) at the Jalan Besar Stadium, it seems that the 26-year-old is finally stepping into the light. 
He has already made more starts this campaign than in 2020 and 2021 combined – three, to be exact, including the AIA Community Shield, and has also come off the bench on two other occasions. 
Adam was a starter for the Singapore national team in the Lions' memorable 2-1 Causeway Derby win over Malaysia in the Football Association of Singapore Tri-Nations Series in March, and things are looking up, with his fiery renaissance sparked by a positional change. 
Mainly deployed as a winger since his professional debut in 2015, Adam has been reinvented as a central midfielder and is enjoying life in the Sailors' engine room. 
"It's not easy, it's really different from what I've been doing before, so I'm fortunate that I have Shahdan (Sulaiman) alongside me. He continues to give me wonderful guidance from his years of experience," said Adam.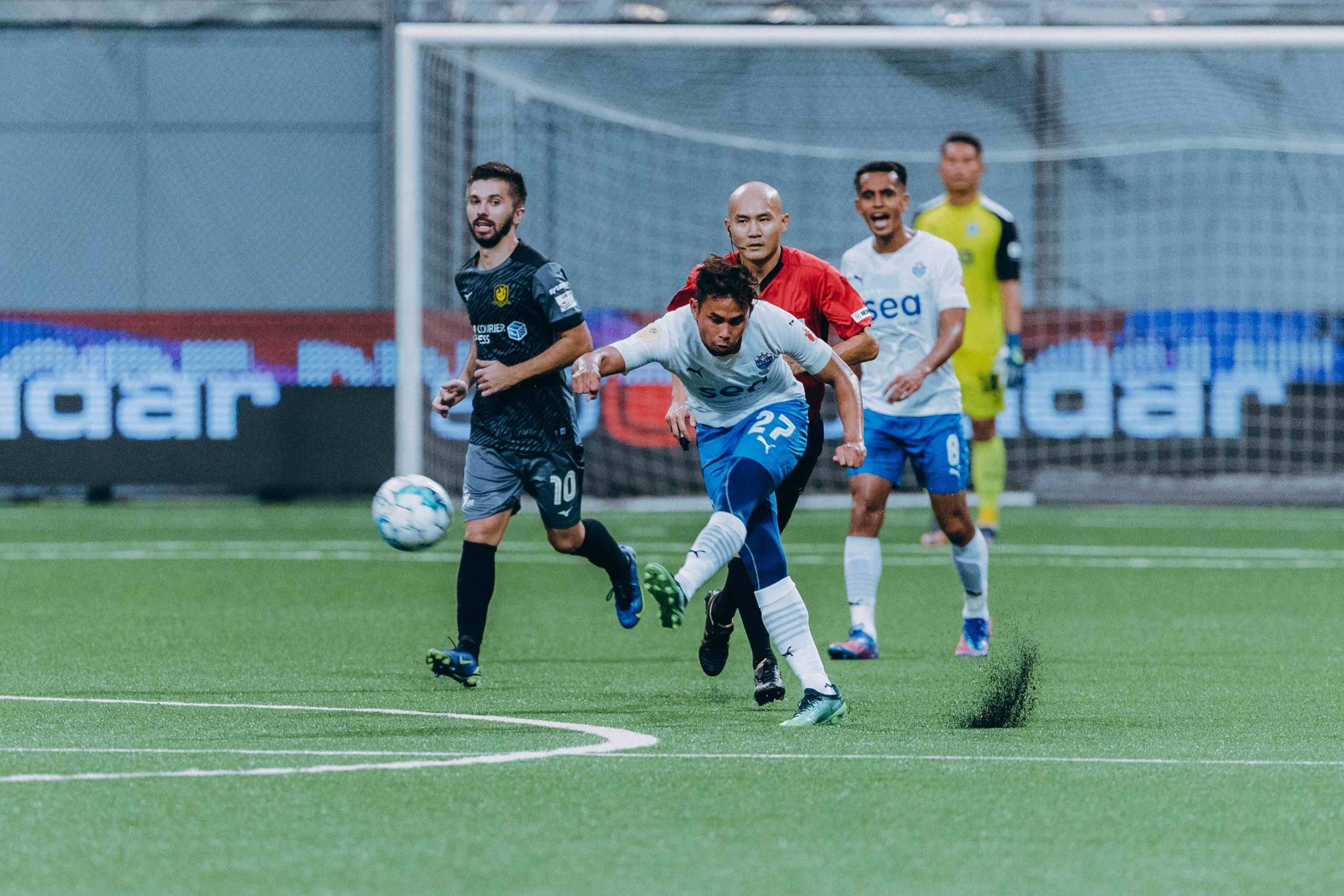 "It also helps that we have Hariss (Harun) providing stability from the back. I'm really grateful to be getting quite a number of minutes this season, but of course there's still a lot of room for improvement."
It has been a long and arduous road back for Adam, whose horrific anterior cruciate ligament (ACL) injury in July 2019 saw him out of action for 15 months. He had to be content with 12 substitute appearances on his comeback in 2020 and found it hard to break into the first team under Sailors' former Head Coach Aurelio Vidmar last season.
Adam would get his first start in over two years in July 2021 during Kim Do-hoon's first match in charge of the Sailors, but lasted just 14 minutes – he tore his hamstring and missed the next four matches as a result. These multiple setbacks only served to make Adam dig deeper, and looking internally, he found steel, a firm resolve reinforced by the trust given by a renowned tactician – Head Coach Kim. 
"As soon as he came, he made it clear that he saw me as a player who can grow into this central midfield position, in terms of controlling the game and its technical aspects. All I need to do is to learn and do as much as I can in this new role for the team," said Adam. 
"I've been working my socks off in training in order so I can more regularly and I'm happy that he recognises the efforts that I've put in. I just have to keep doing my best and play well to repay his faith in me."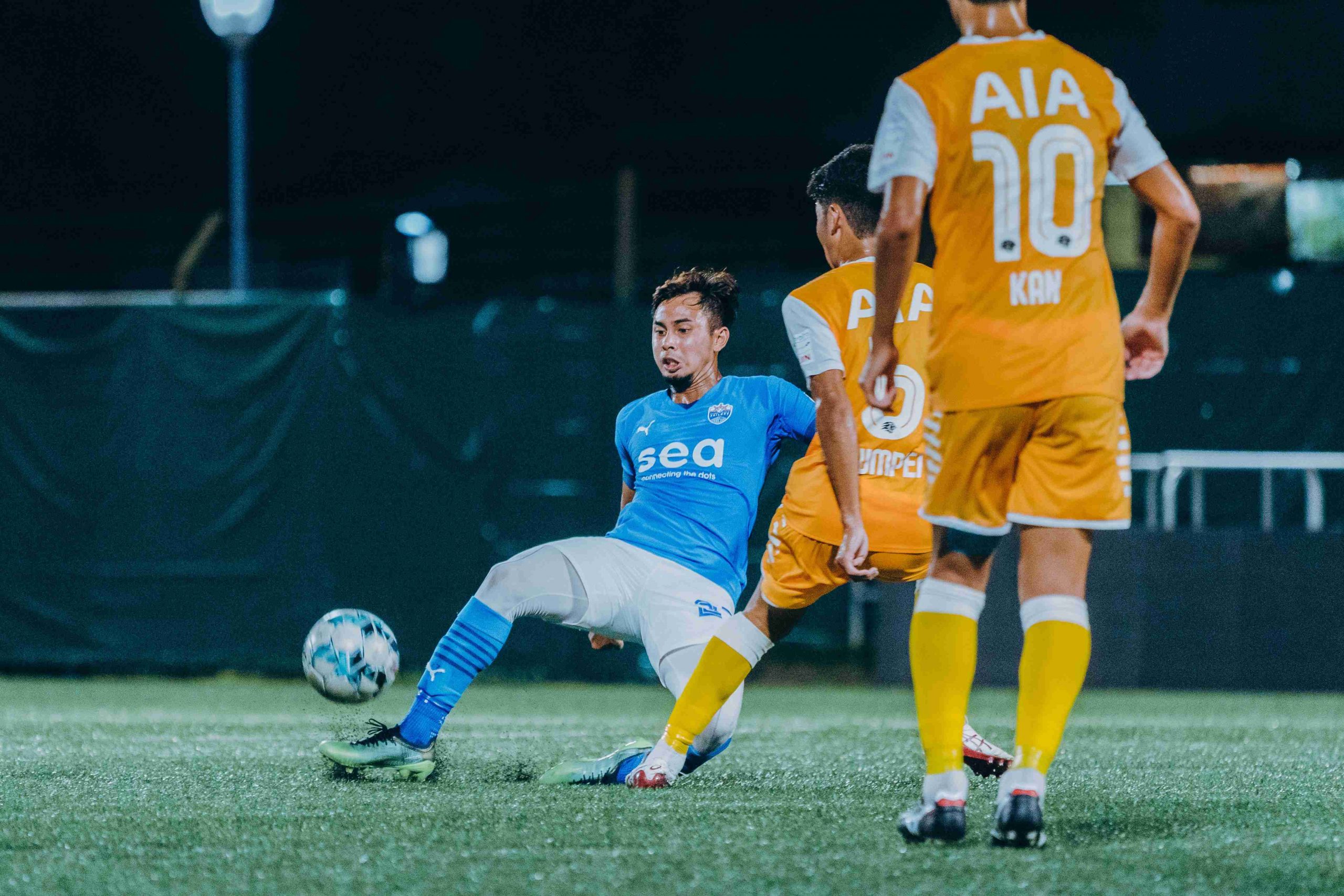 The Sailors have had a mixed start to 2022, but the two-week international break looked to have served the team a world of good. Kim's charges delivered their most convincing display of the year thus far in a 4-0 thrashing of Balestier Khalsa last Friday (1 April). 
Now second in the eight-team standings, a solitary point behind league leaders Tanjong Pagar United  with 10 points from five matches, the Sailors are looking to keep up the pressure when they take on bottom-placed Young Lions at Jalan Besar. 
This is the Sailors' penultimate SPL fixture – they will face Tanjong Pagar United on 9 April – before flying off to Buriram, Thailand, for their maiden Asian Football Confederation (ACL) Champions League (ACL) campaign, Adam wants his teammates to grab the remaining opportunities to impress and give Kim some food for thought ahead of the matches against Asia's big boys. 
"Coach Kim has made it clear that we'll need every single player to play our part in what will be a long season. Everyone's been working really hard to show that they deserve the chance to play, and I'm sure whoever is chosen will do a good job for the team," he said. 
"Young Lions are not a team to be taken lightly, they've got quality players like Joel Chew and Shah Shahiran. They may lack that experience, but have drive and boundless energy that makes them competitive in matches. This is a game where our experience will be vital for us."
The Sailors' busy April schedule coincides with the annual Ramadan period during which Muslims fast from dawn to dusk, a time that will test the team's resolve, but Adam believes the Sailors have what it takes to come through. 
"It's not easy to play in the Ramadan period, but we've long learnt how to cope," said Adam. 
"We will manage things and go out there and play our best for the team. We've a big enough squad fighting for places, and that will definitely come in handy for us." 
MORE FROM LION CITY SAILORS: