A familiar foe will lace up for the Lion City Sailors in 2023. 
After a stunning 2022 campaign in which he terrorised opposition defences en route to winning the Singapore Premier League (SPL) title with Albirex Niigata (S) and claiming the Player of the Year award, Kodai Tanaka will now be part of the Sailors set-up which is looking to reclaim the SPL trophy next season. 
While he enjoyed his duels against the Sailors, the lethal forward is delighted to pull on the club's white and blue shirt and spearhead its bid to achieve success at both domestic and regional level going forwards. 
"The Sailors were one of the teams in the SPL that I didn't want to lose against. I was always very enthusiastic in Albirex vs Sailors games because those were big title-deciding matches in front of many supporters," said Kodai, who spoke through a translator.  
"This club is trying to create something great in Singapore football so I'm very happy to be here and I am so looking forward to showing my talent with the team. Hopefully I can make the fans here happy with my performances and goals."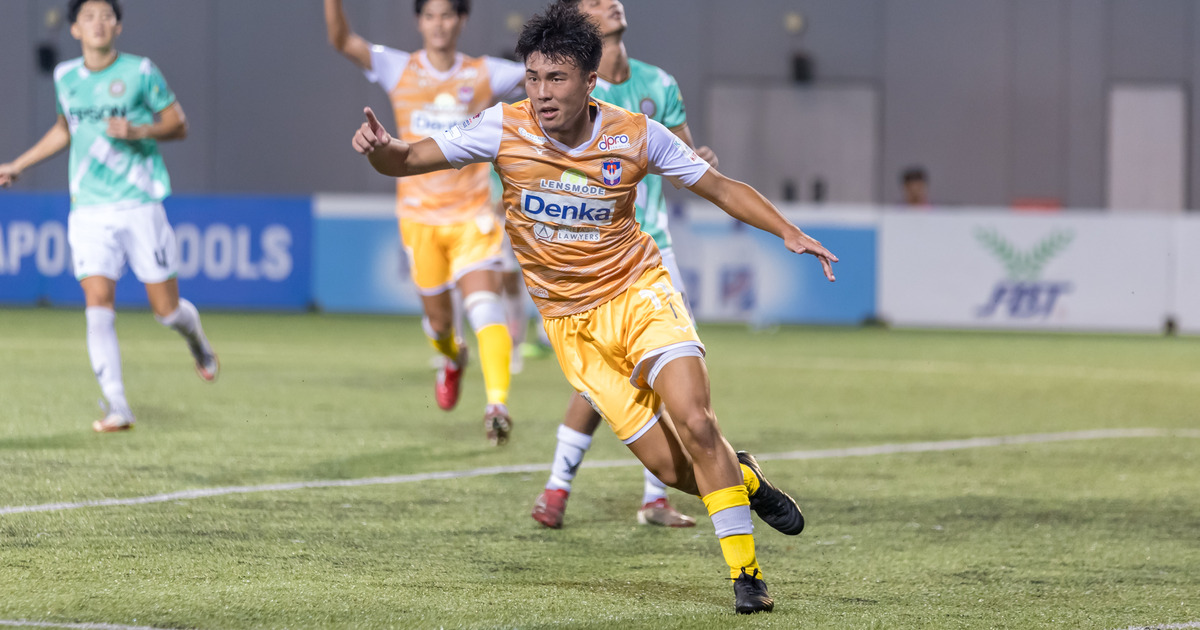 Photo courtesy of Albirex Niigata (S)
He made a big splash in his first professional season in 2022, finishing as the league's second-highest scorer with 33 goals to go with his 10 assists in 28 appearances, but the ambitious Kodai is setting his sights even higher with the Sailors. 
"I want to be a league champion again and I also want to win the Golden Boot because I didn't win that last season. On top of that, I want to go one step further and do well in the ACL (Asian Football Confederation Champions League) – I trust my abilities to perform at an even higher level," declared the Japanese national, who turned 23 last Friday (23 December). 
"At the same time, I know I'm not a complete player yet and one of the things I'm working on this coming season is to increase the pattern and variety of goals that I can score."
With the quality ammunition that the Sailors have proven they can deliver for frontmen, Kodai has no doubt that he is in exactly the right place to propel his career to greater heights. 
"Having played against them so many times last season, I know what the players here can do. There's no need to say how good Maxime Lestienne and Diego Lopes are, and there are also good signings in players like Shawal Anuar. All these are great players," said Kodai, who was also the top scorer in the Singapore Cup with six goals.
"I'm a player who really values combination plays so I'm really excited to be linking up with them in 2023. They'll help maximise my footballing ability and I'll do the same to help them perform on the pitch."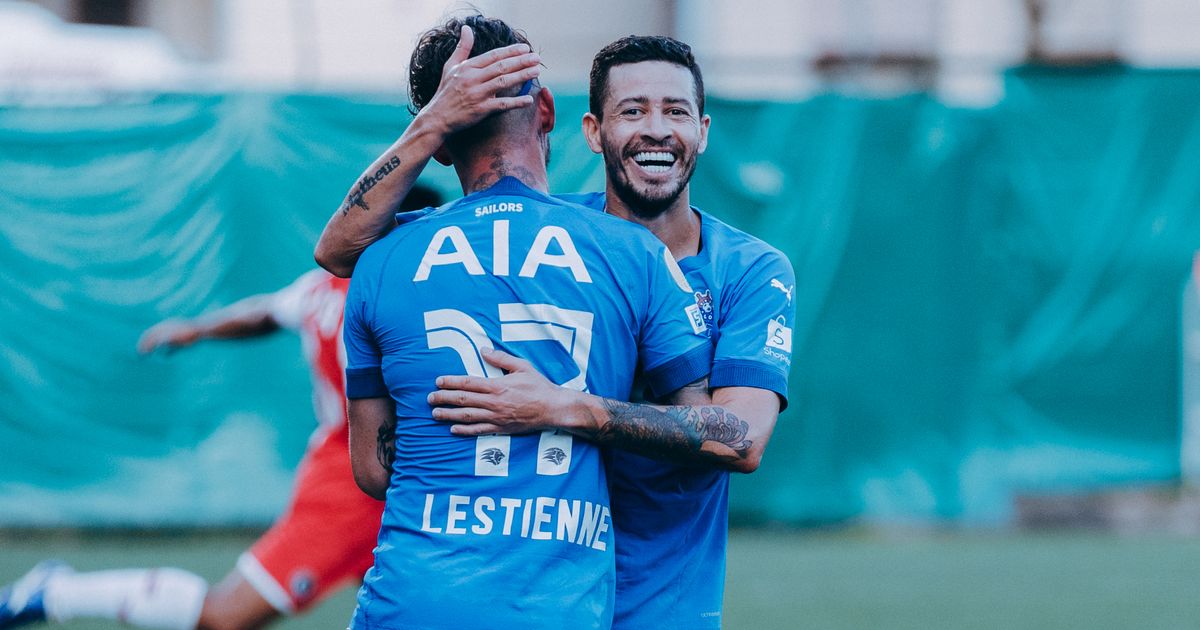 Kodai understandably attracted interest and offers from local and overseas clubs, but there was only one choice and he admitted there was no hesitation when the Sailors came calling. 
"The Sailors have a long-term vision of becoming a top club in Asian football and are laying down good foundations for success by investing in youth development, so it is a project that I very much want to be part of," he asserted. 
Kodai's steely determination to succeed stemmed mainly from his hardships and 'painful experiences' while he was trying to make his mark back home. 
"My playing style was not well-received in Japan and I suffered a lot there. I was not able to make a great impression and that almost led me to quitting football," said the attacker, who came through the ranks of Yokohama F. Marinos's youth team, and played at high school and university levels before coming to Singapore with Albirex. 
"I came here because I want to achieve my goal of becoming a professional footballer and I'm very hungry to show that I have what it takes to succeed in the game."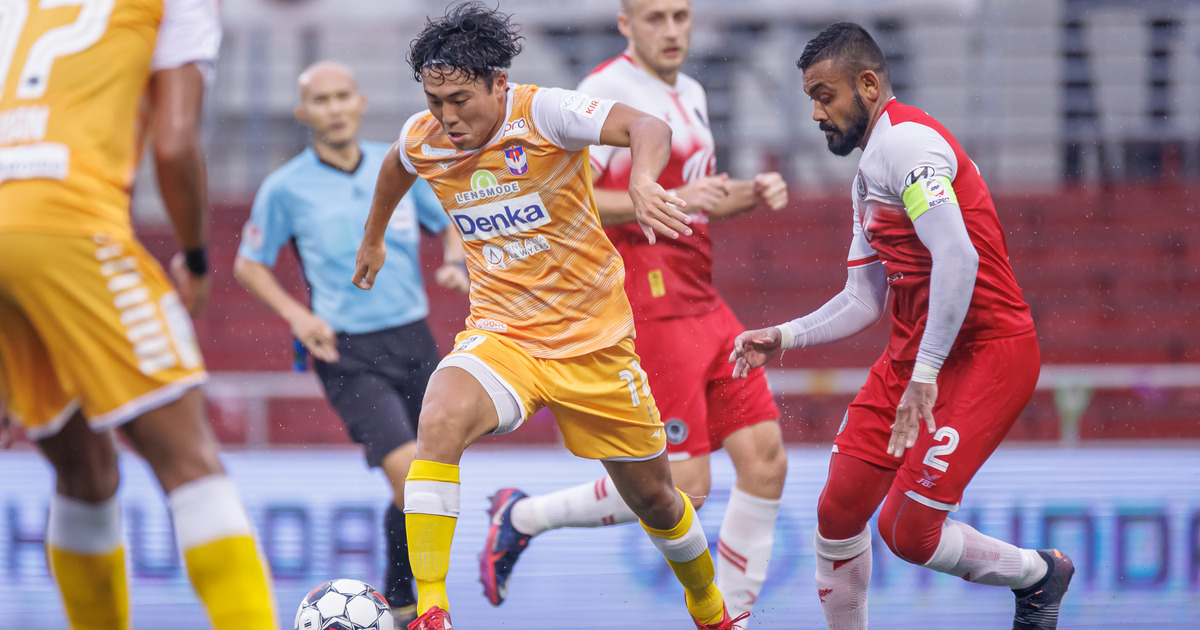 Photo courtesy of Albirex Niigata (S)
Kodai already looks very much at home in Singapore despite just one year on the island, but he is under no illusions that it will be a bigger challenge for him next season. 
"First things first, I will need to learn English! I cannot speak much yet, but the club is helping me arrange for English lessons and I'm so excited to learn the language." he professed. "I want to be fluent in English because I really enjoy talking to Singaporeans and I want to build a stronger bond with my new teammates. 
"It's important to have chemistry and friendship both on and off the pitch – that'll help us achieve success on the pitch and I cannot wait to get started with this new chapter in my career."
MORE FROM LION CITY SAILORS: