On the first anniversary of its founding, Lion City Sailors announce the appointment of former Silver Generation Office (SGO) Director of Operations and an ex-Navy Officer, Chew Chun-Liang, as the club's first Chief Executive.
Chew has demonstrated strong leadership and management capabilities during his time with SGO and also in his 23 years as a Naval Officer with the Republic of Singapore Navy (RSN), where he played critical leadership roles in setting up and operationalising new capabilities such as the rolling out of the Merdeka Generation Package outreach and driving the RSN frigate's capabilities. His experience in leading high performing teams puts him in good stead to enhance the management and operations of the club, building out the systems and structure in line with the Lion City Sailors' vision of representing excellence on and off the pitch."
From a macro perspective, the 44-year-old is charged with operationalising the Sailors vision of excellence: A successful professional football club that is home to an elite hub of youth development. This includes putting in place a structured ecosystem combining the operations of the LCS Football Academy and the club proper, as well as implementing a pathway starting from young grassroots footballers through to the elite senior squad.
Chew's targets also include the engagement of the football fraternity and the wider Singapore public, aimed to spark pride in local football.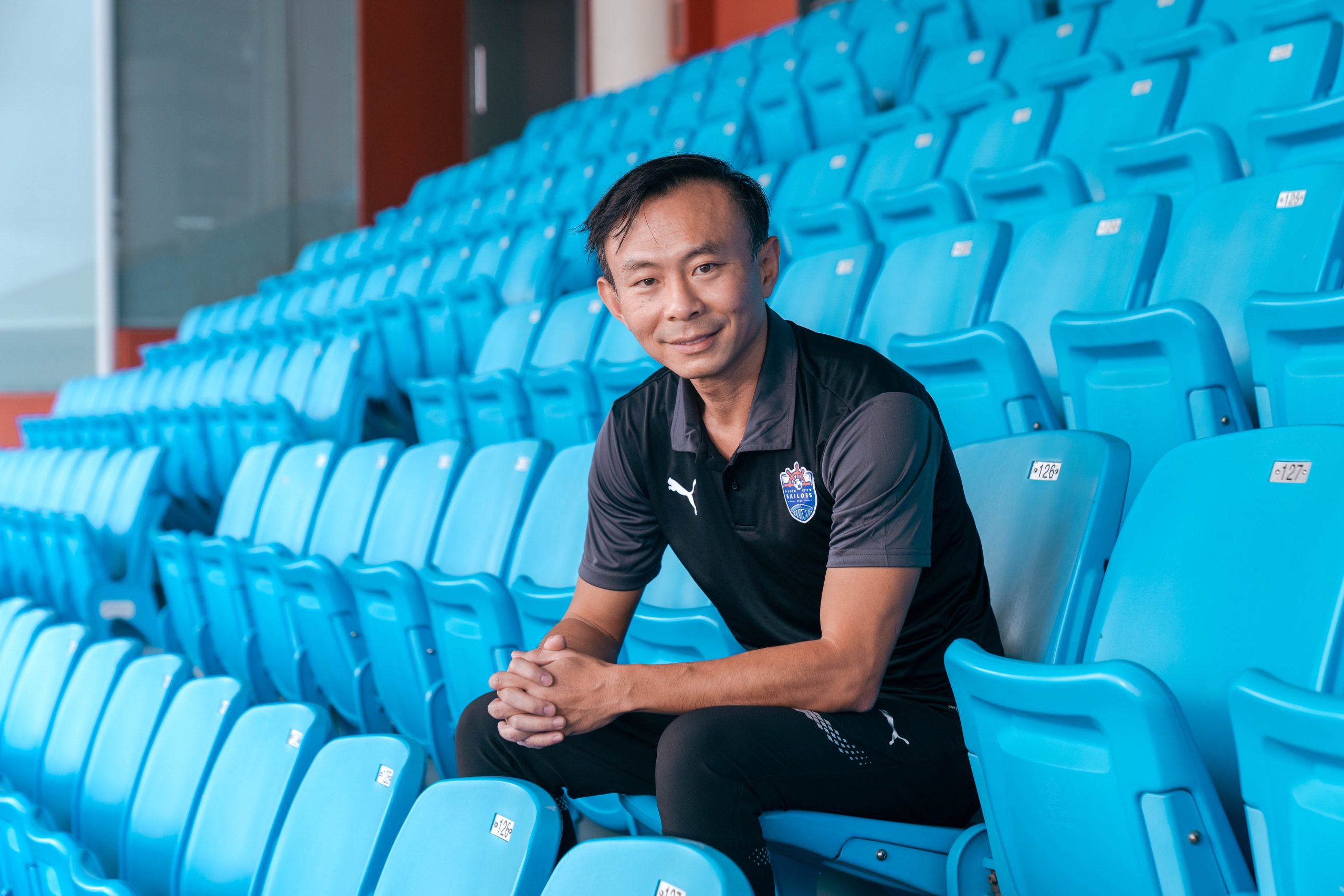 "Chun-Liang's management and leadership capabilities were evident from all that he has accomplished in the various aspects of his work. But more than that, his deep connection to Singapore football and what it means to Singapore and Singaporeans make him an ideal candidate for the Sailors," said club Chairman Forrest Li.
LCS CEO Chew grew up in a time when the likes of Fandi Ahmad, V Sundramoorthy and David Lee made a fortress of the old National Stadium. Attending every single home game, through relegation to the second tier of Malaysian football in 1992 and the pride of winning the Malaysia Cup in 1994, were key facets of Chew's youth.
"We want to make a real difference in the football fraternity in Singapore, so understanding where we came from is important in keeping us grounded as we target excellence and professionalism," added Li.
The new CEO's top priority: Oversee the proposed LCS integrated training facility that will, when completed, become Singapore's first fully functional training centre. The facility will feature five pitches (two 11-a-side and three 7-a-side), changing rooms, a gym, and also include facilities for sports science and medicine, video analytics, and study rooms for Academy scholars in the Elite Development Programme.
In addition to facilities that cater to both the professional team and the youth Academy, the proposed facility will include a viewing area for the public, a café, as well as programmes curated for community football.
"We're focused on becoming an elite development hub and developing the ecosystem here that will embrace the community and also Singapore's Goal 2034 dream. We want to put Singapore on the world football map, and this facility will play a key role in that, even bringing more vibrancy, and build greater cohesiveness in our community," added Li.
"We've established a good platform in 2020, and we want to continue to break new ground for Singapore football. We've only just begun, and we are committed to staying on this path."
Chew's deep connection to Singapore's football history is partly why he is delighted to be part of a project aimed at driving an era of excellence in Singapore football.
"I'm delighted to be a part of a visionary organisation that is already moving to make real and tangible improvements in our football fraternity, moves that can reignite excitement in the Singapore game," said Chew.
"The club's vision is one of football excellence, but it is also about bringing back the visceral excitement that we all felt in our bones when the sport was Singapore's lifeblood. Instead of turning our eyes back to glory days of the past, our hope is that we can all now look to the future with anticipation.
"My job is to help bring the LCS dream to life, and inspire big dreams in young aspiring footballers – and I'm wildly excited."
The club is in advanced talks with authorities, and works on the proposed training facility is on track to kick off later this year, and projected to complete a year later, in 2022. Chew is determined to see the project through and welcome the drastic changes that its opening will herald.
"I'm excited about the facility that will become the new home of the Sailors, where our young talents hone their craft, and elite seniors work hard to win trophies. It will also be a facility that will have its open doors to football community programmes," said Chew.
"This facility is aimed at driving not just LCS efforts in youth development and on-field success, but also to help lift the football community in our country. We're determined to make sure this project not only gets off the ground, but can fly."
Since Chew's appointment, the Sailors have made moves to boost the club on and off the field.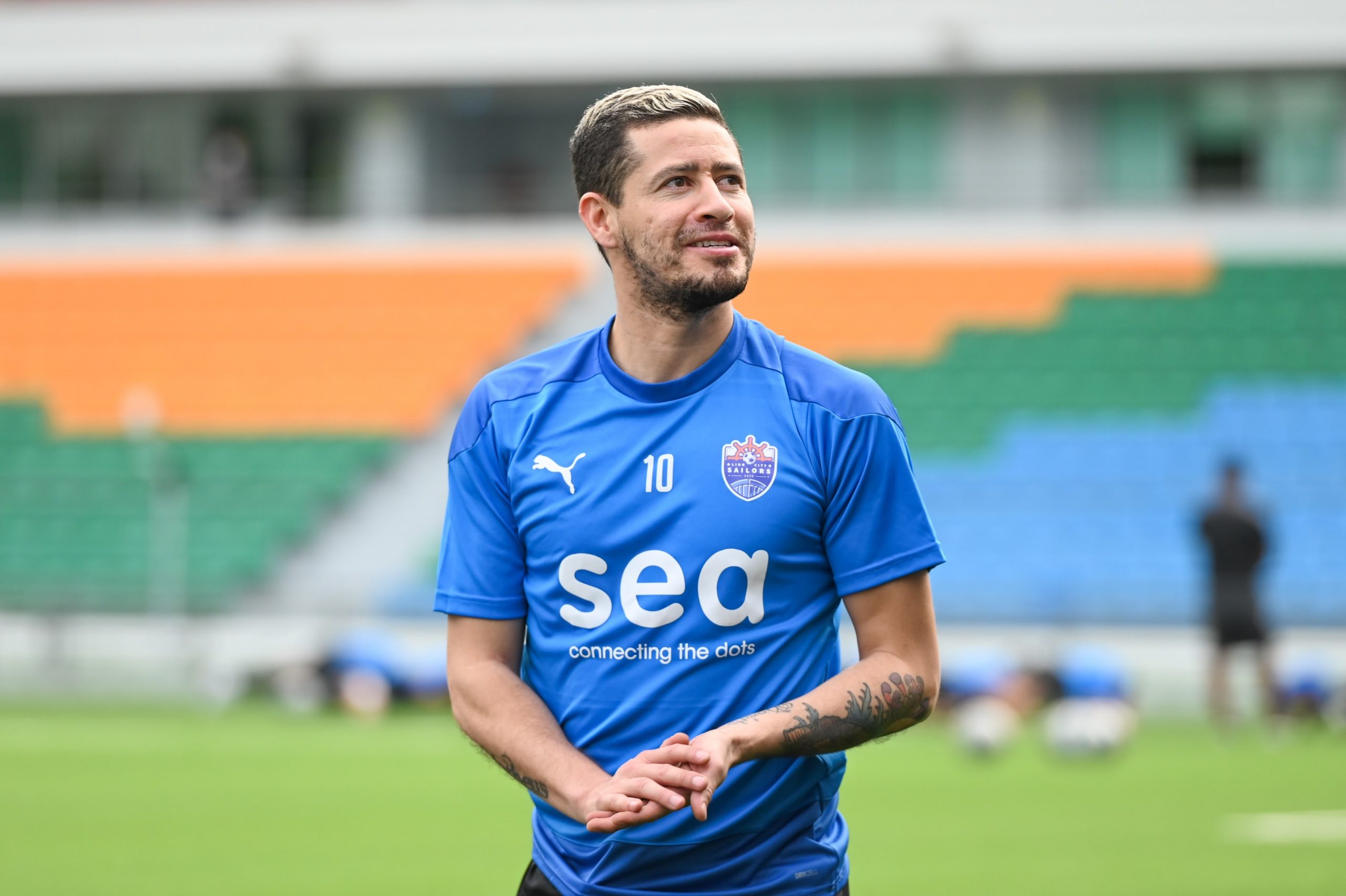 Diego Lopes, 26, has been signed for a Singapore Premier League record $2.9 million from Portuguese top-tier side Rio Ave. The Brazilian midfielder is joined at the club by his countryman Jorge Fellipe, a 32-year-old defender who joined from Saudi Arabian side Al-Tai. The transfers are aimed at strengthening the Sailors' roster as the team embarks on its maiden Asian Football Confederation (AFC) Cup tournament in 2021.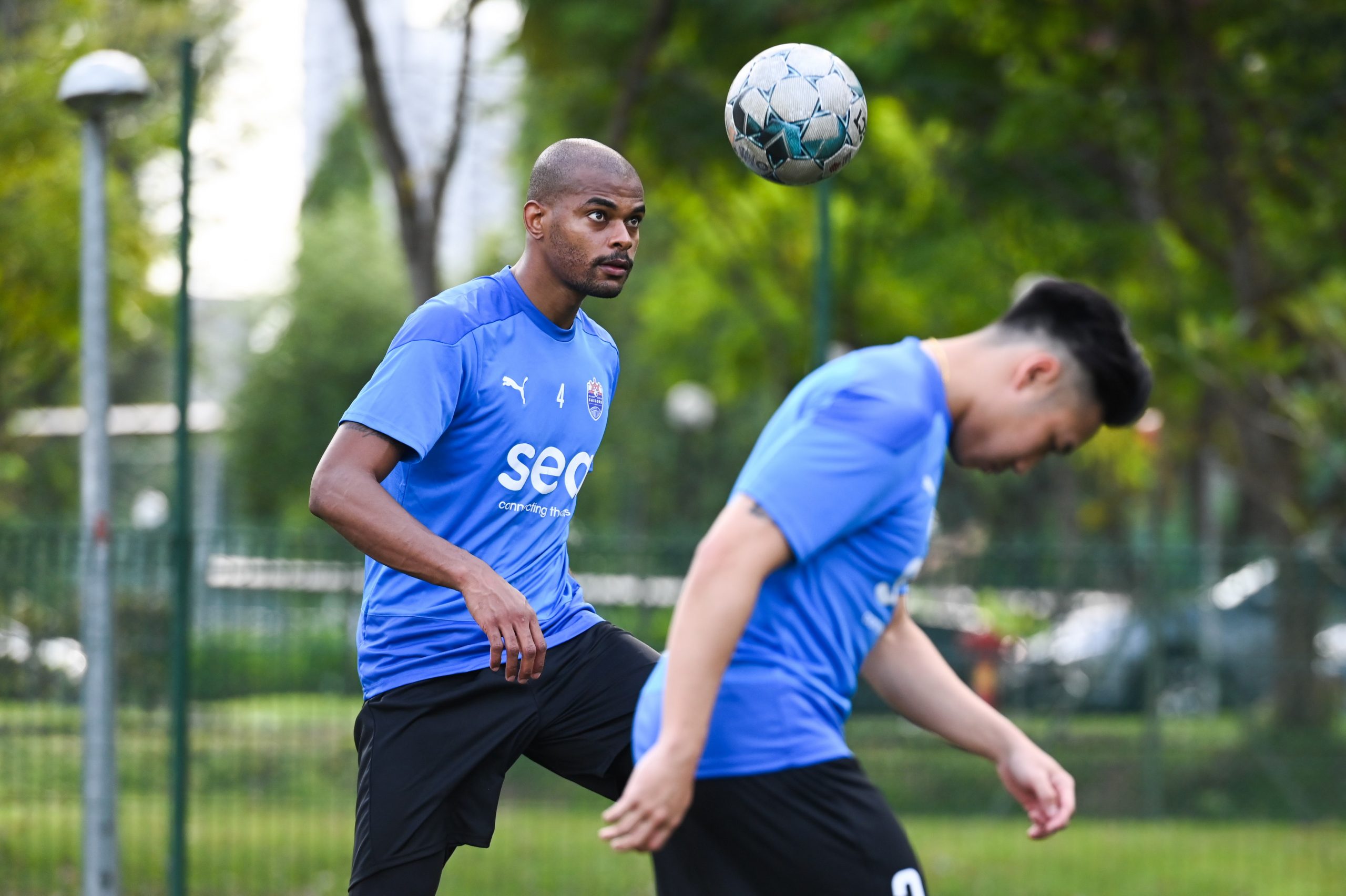 The Sailors have made moves to improve in new areas, with sports medicine partnerships and the establishment of a sports science department already in the pipeline.
Chew is chomping at the bit. He said: "I was in the Navy for more than two decades in the past, and I'm excited to be a Sailor again. Every sailor in LCS plays an important role in this exciting voyage. With 'all-hands-on-deck', I believe my crew is charged-up to sail the club through uncharted waters and succeed."
MORE FROM LION CITY SAILORS: