As the Lion City Sailors players trudged off the pitch at the Jalan Besar Stadium on Saturday (14 May) night, celebrations were muted, perhaps overshadowed by a sense of relief to have escaped with a 1-0 win over a spiky Geylang International to collect a fifth straight Singapore Premier League (SPL) win.
The Sailors impressed with their attacking prowess in the 4-3 win over Hougang United on 6 May, and Kim Do-hoon's men were expected to be brimming with confidence against an Eagles side that have not won in six matches since that surprise 1-0 win over the Sailors in March. 
But it was a listless – even placid – performance that saw the Sailors produce just two shots on target all night, one of which was Diego Lopes's match-winner. 
It was a far cry from the swashbuckling Sailors that flew the Singapore flag at April's Asian Football Confederation Champions League (ACL) group stage campaign. 
Kim could not hide his disappointment.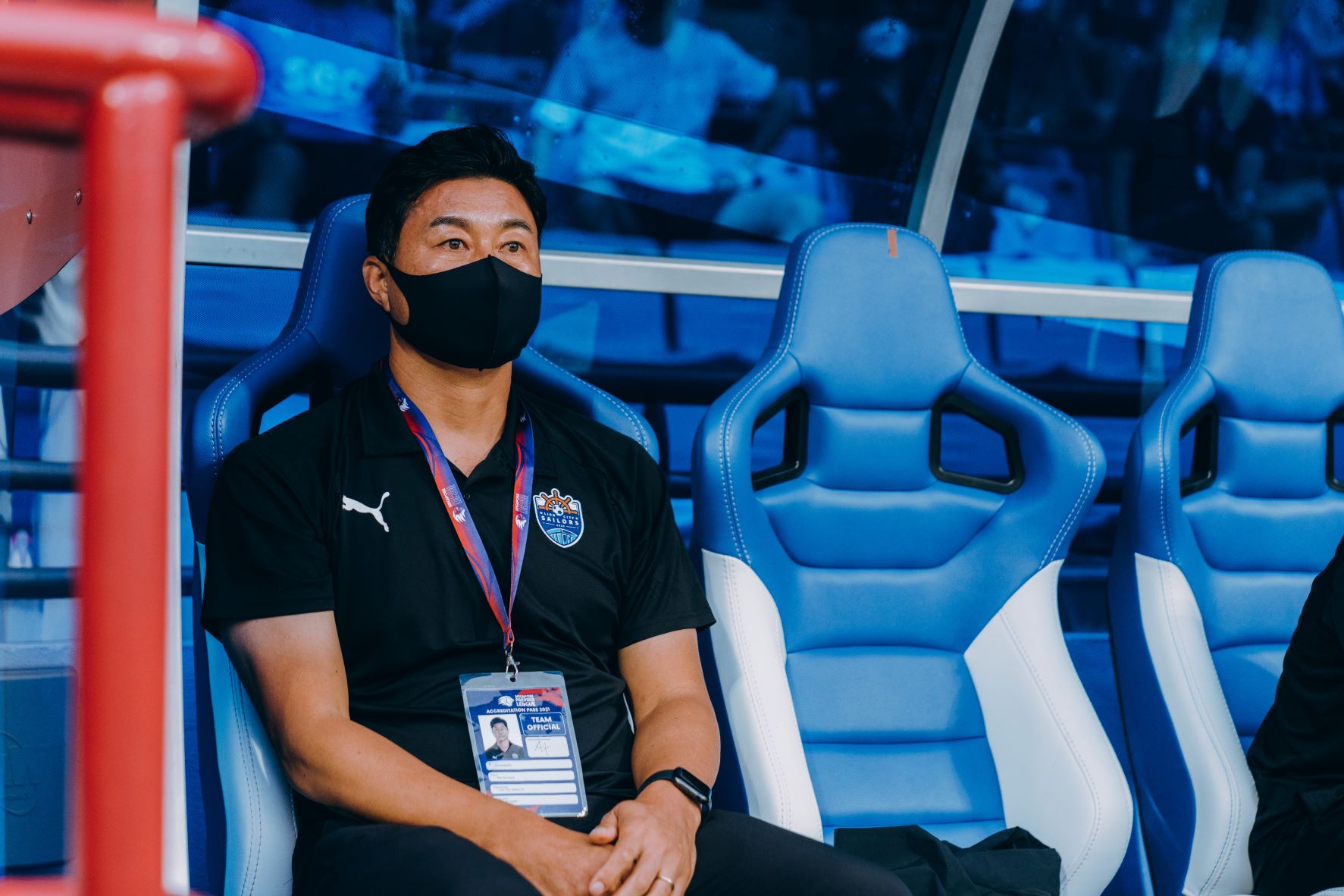 "Was the pressing as fast and aggressive as what we experienced in the ACL? No. Instead of building up play, instead of trying to challenge ourselves, we're literally running away from what our opponents were doing, and not doing what we were supposed to be doing. Where's the personality? Where's the character?" questioned the SPL's coach of the month for April. 
"Today we let ourselves down. This is not acceptable."
Geylang showed endeavour and hunger which could have gotten them a point, but Kim believes the below-par display was more an issue of the Sailors' headspace – and called for a long hard look in the mirror.
"I'm not going to talk about our opponents, because this is all internal – it's about us.
"I'm looking back at myself as well – because it starts from me. How can I make the most of the quality that my boys have, how can I help them bring that quality onto the field?" mulled the mastermind behind Ulsan Hyundai's 2020 ACL triumph.  
"Ever since we got back from the ACL, I kept saying that we need to prove ourselves again and we need to show on the pitch that we're continuing to develop. But it seems like there was a bit of relaxation or a bit of the feeling that maybe we're happy where we are now – that's completely not the atmosphere I want in my dressing room," said the disappointed 51-year-old. 
"As professional football players, you have to do everything to perform well on the pitch but I didn't see too much of that today. If we can't do that, I can't really say we're professional enough."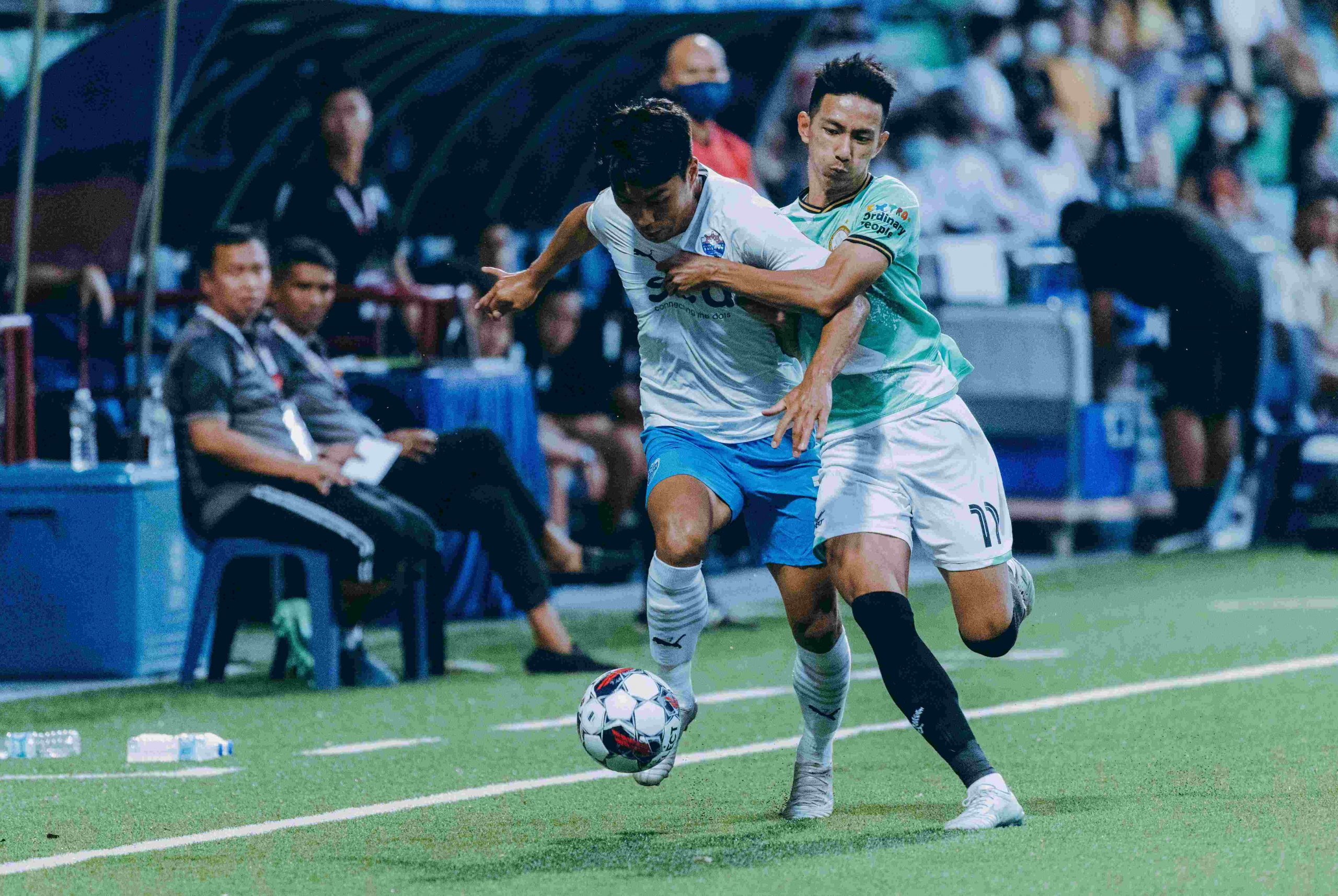 Geylang dished out the Sailors' only domestic defeat in 2022, and Kim did not underestimate the Eagles on Saturday, naming a strong starting eleven – with only two changes: Hassan Sunny returning in goal and M. Anumanthan coming in for Shahdan Sulaiman in midfield. 
The game was less than four minutes old when the Lightning Warning System came on and only resumed under a heavy rain even after three-quarter of an hour's delay. The Sailors' first chance came on 19 minutes with Kim Shin-wook nodding over from six yards out after Maxime Lestienne had put it on a plate for the former South Korea captain. 
Geylang's plan was clear – to have Šime Žužul holding up the play before spreading it out wide to their pacy wingers – and that almost worked a treat in the 29th minute. The Croatian front man released Hazzuwan Halim through on goal, but Hassan made himself big to deny the Geylang winger from giving his side the lead.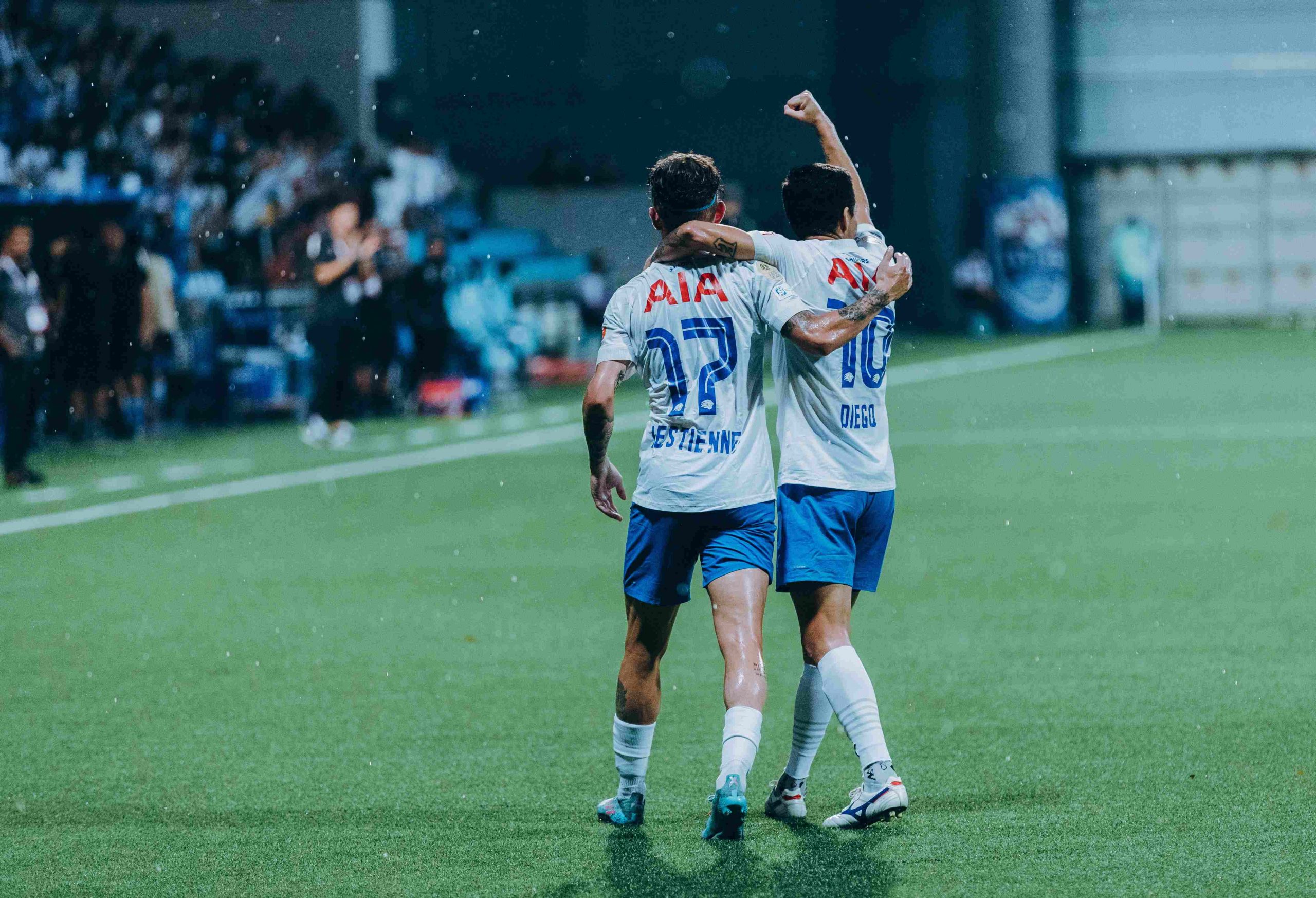 The defending champions broke the deadlock six minutes later, with Diego making a shrewd run to free himself from the heavy jostling in the penalty area before meeting Maxime's inswinging corner with a firm header that flew past Geylang debutant keeper Hafiz Ahmad. 
The Sailors held the one-goal advantage until half time and started the second half with Diego and Shin-wook going close. After Gabriel Quak was introduced at the break, Shahdan, Faris Ramli and Hafiz Nor subsequently joined the fray but were unable to fashion clear-cut goal-scoring chances.
Captaining the Eagles on his 33rd birthday, Abdil Qaiyyim relished the opportunity to play against the Sailors for the first time since his 2021 mid-season move and put up a dominant display at the back to thwart his former teammates. 
Noor Ali's men made life difficult for the Sailors late on and could have stolen a point, if Takahiro Tezuka's 30-yard free-kick was not denied by the crossbar.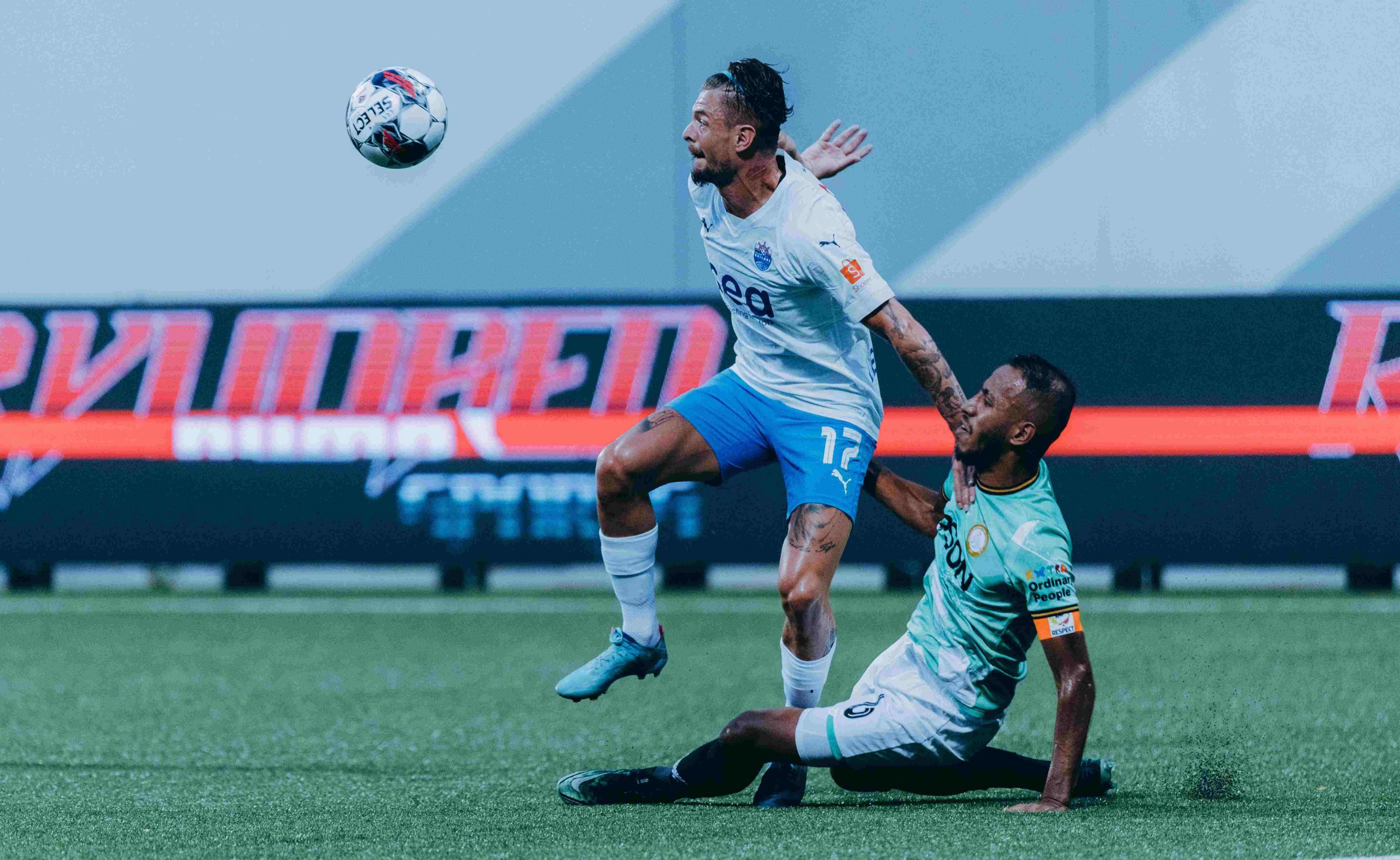 With a tough clash against in-form Tampines Rovers coming up next Saturday (21 May), the Sailors will need to put in a much better display to maintain their position at the top of the eight-team SPL standings. 
"If we continue in this way we can maybe pick up three points every week, but this will be the level where we will remain at," warned Kim. "I'm sure none of us want this – we can't be happy with where we're at now.
"One thing I'll make sure is that the boys get this message – football is not played by reputation. It's not about individuality, it's about the whole team. 
"Individual players will need to put in effort and show personality so that we can go to the next level. That was something we lacked in this game and I'm going to make sure we don't repeat this attitude."
MORE FROM LION CITY SAILORS: