His driving runs and insatiable energy down the left flank have been a constant feature domestically, culminating in team and personal triumphs in 2021 – the Lion City Sailors' first-ever Singapore Premier League (SPL) title and a Young Player of the Year (YPOTY) gong. 
But Nur Adam Abdullah is not satisfied – he is out to test his ability against Asia's cream of the crop as the Sailors embark on their maiden Asian Football Confederation Champions League (ACL) campaign this week. 
Ever since the team confirmed qualification to the 2022 ACL at the end of last season, his mind has never strayed away from making his mark on the continent's biggest club competition. Even an unfortunate pre-season medial collateral ligament (MCL) injury in February did nothing to quell his ambitions. 
"I wasn't too worried after Kak-Fizah (Sailors' Head of Physiotherapy, Nurhafizah Abu Sujad) briefed me about the duration of recovery, and the thought of playing in the ACL was a big driving force for me to come back stronger. The key was just to get some playing time and match fitness back before the competition," said the defender who turns 21 today (13 April).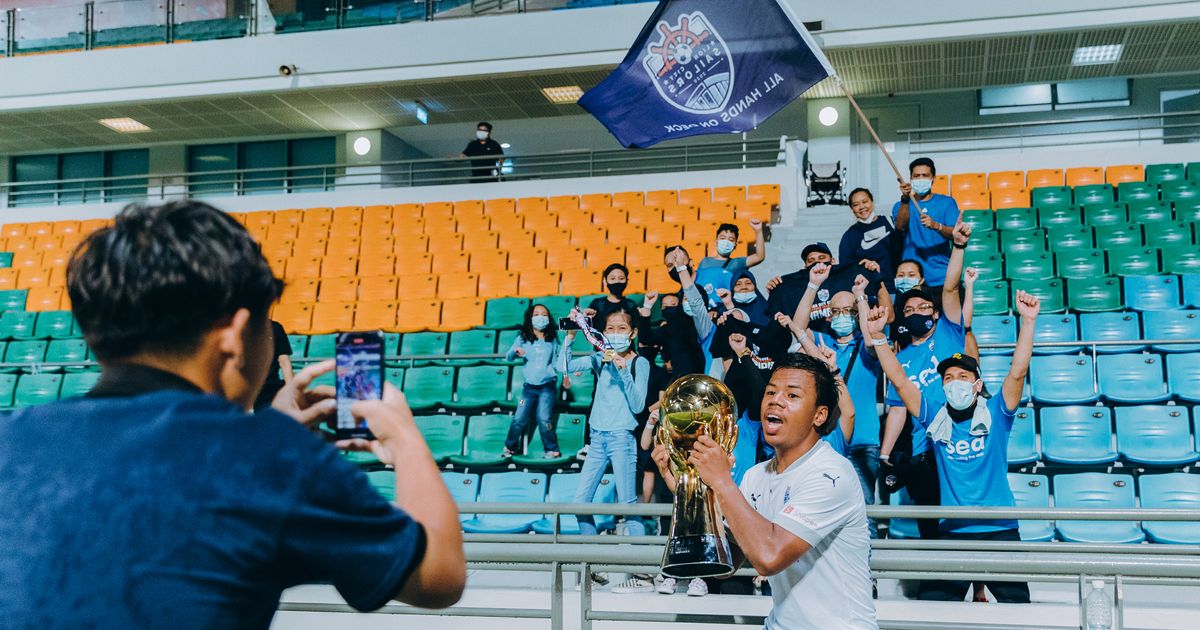 Nur Adam has since recovered quickly with the help of the Sailors' medical department, getting a couple of SPL games under his belt, and is set to make a splash on the continental stage where the Sailors are placed in Group F with powerhouses from Japan, Korea and China. 
The young full-back is most looking forward to the matches against Urawa Red Diamonds, and possibly a duel against seasoned Japanese international, Hiroki Sakai, down the Sailors' left flank. 
"Sakai's a top player who has played in Europe and at World Cups. I know he was out injured (at end March), but I really hope he can come back in time so that I can test myself by playing against such top players to see the level I'm at and improve," he said. 
Nur Adam has already had a taste of Japanese football, having gone on training stints with J-League clubs Matsumoto Yamaga and Omiya Ardija in 2015 and 2017 respectively, and he was left impressed by the strong work ethic and technical ability. 
A constant in Singapore's national age-group squads, the 2018 Dollah Kassim Award winner's career has gone from strength to strength, and he capped off an amazing 2021 by making his competitive debut for the Lions at the AFF Suzuki Cup.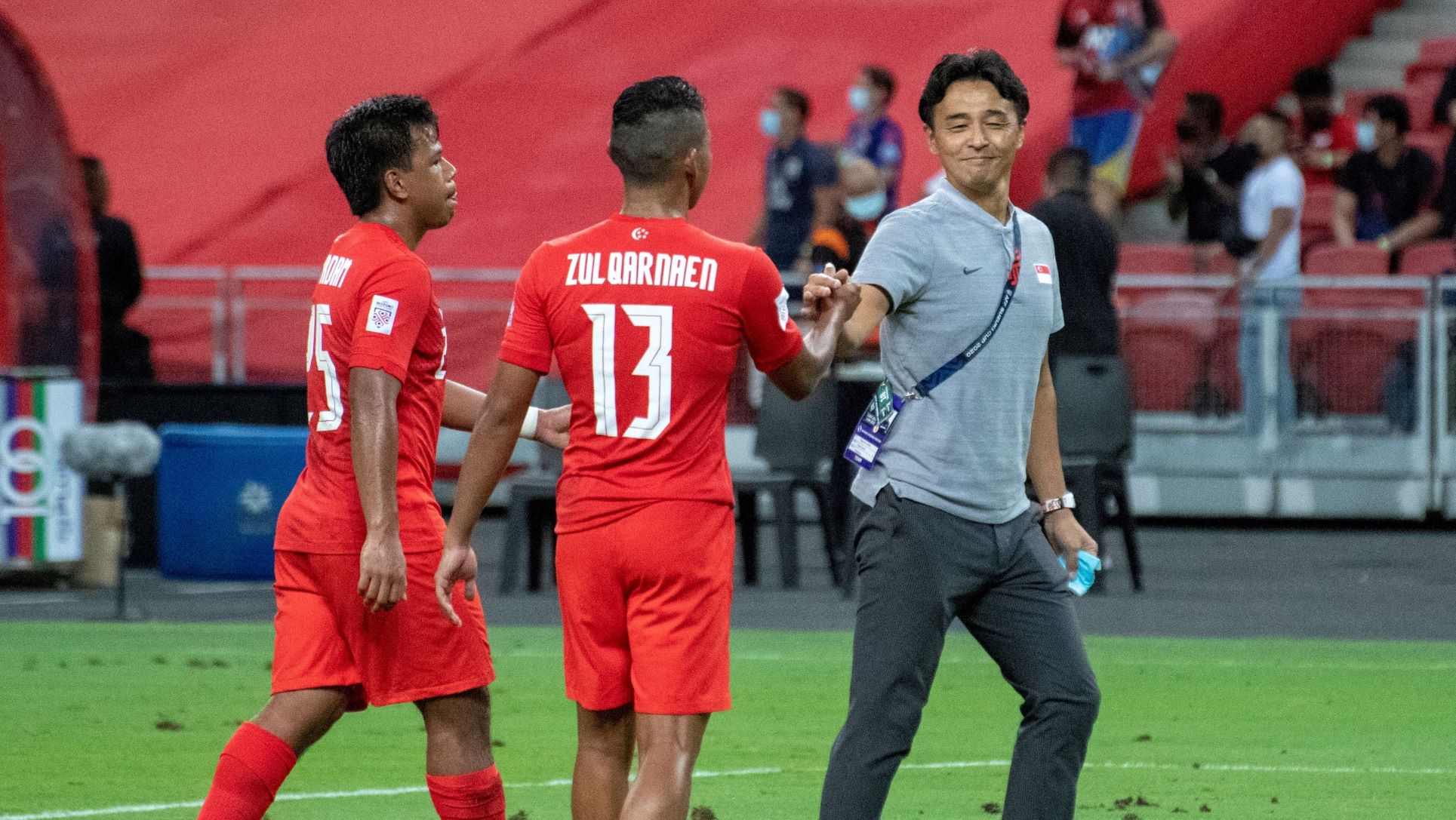 The tenacious Nur Adam has always set his sights high – he holds ambitions of becoming one of Southeast Asia's top full-backs and knows the ACL is the perfect platform to propel his football, and his career, to the next level. 
"I want to be the best in my position, just like any other player. People are starting to notice me after the Suzuki Cup and I know there will be even more eyeballs on me – and us – at the ACL. It's an opportunity for me to show that although I'm still young, I have the ability to compete and perform at this level," said a deadpan Nur Adam. 
But he is acutely aware that the ACL is a whole different ball game. 
He has done a bit of homework, getting advice from his good friend Ryaan Sanizal, who played in last season's competition with Tampines Rovers, as well as Sailors teammate Diego Lopes, who played in the UEFA Europa League with Portuguese club Rio Ave.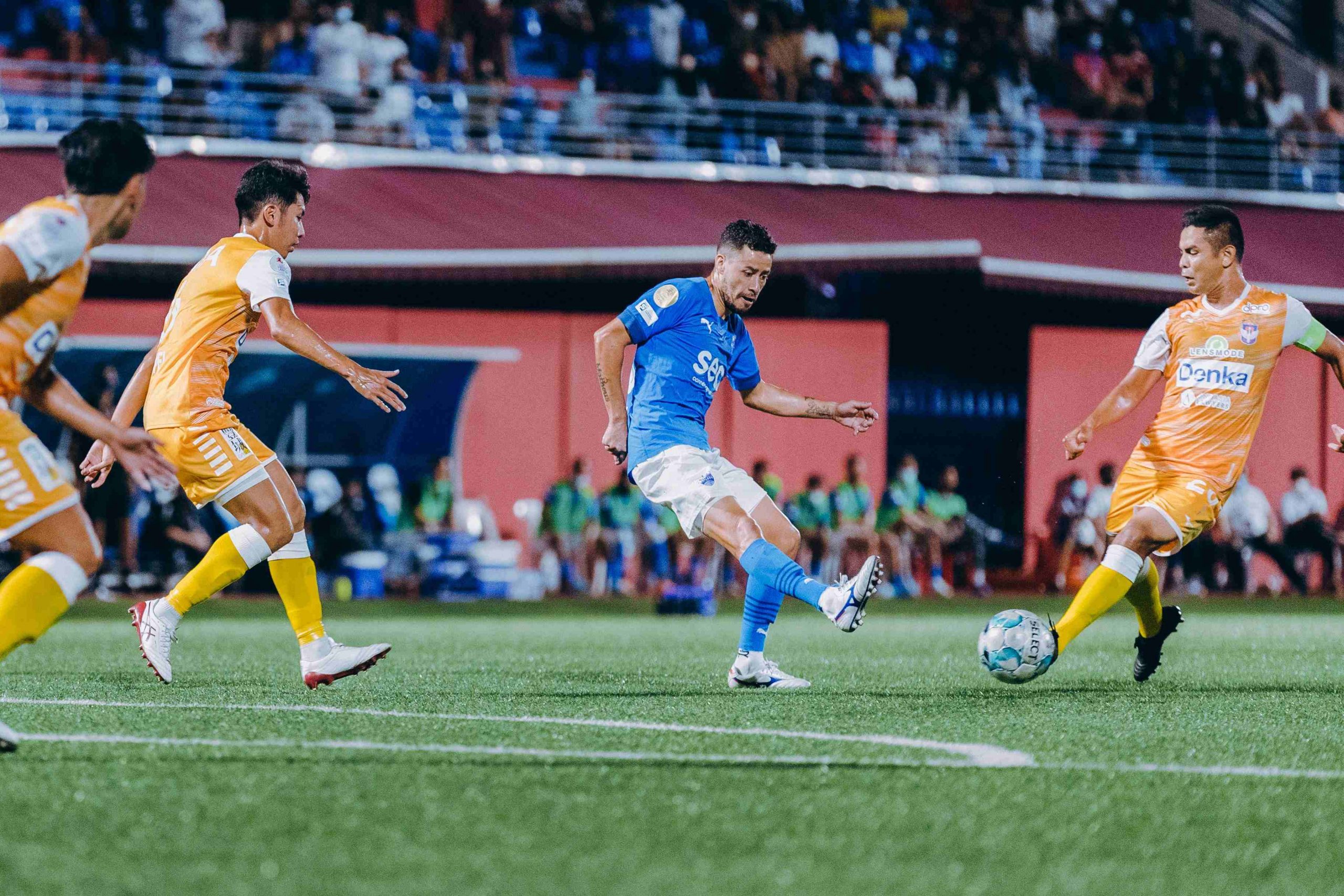 "I watched most of Tampines' ACL games – honestly they played some beautiful football, but were punished by some small mistakes. In SPL, we can still get away with those, but against high-quality opponents in the ACL, boom and it's gone! Ryaan and I spoke and agreed – it's definitely a game of concentration and trying to minimise mistakes." analyzed Nur Adam. 
"Coach Kim Do-hoon has also emphasised the small details – not to do this or that because we will bring these mistakes or habits into the ACL, and will be punished. 
"Diego also shared with us that at this level, we have to play smart. It's not so much about running up and down, instead we should play one or two touches, get some quick passes and combination plays going, to break through opposition defences."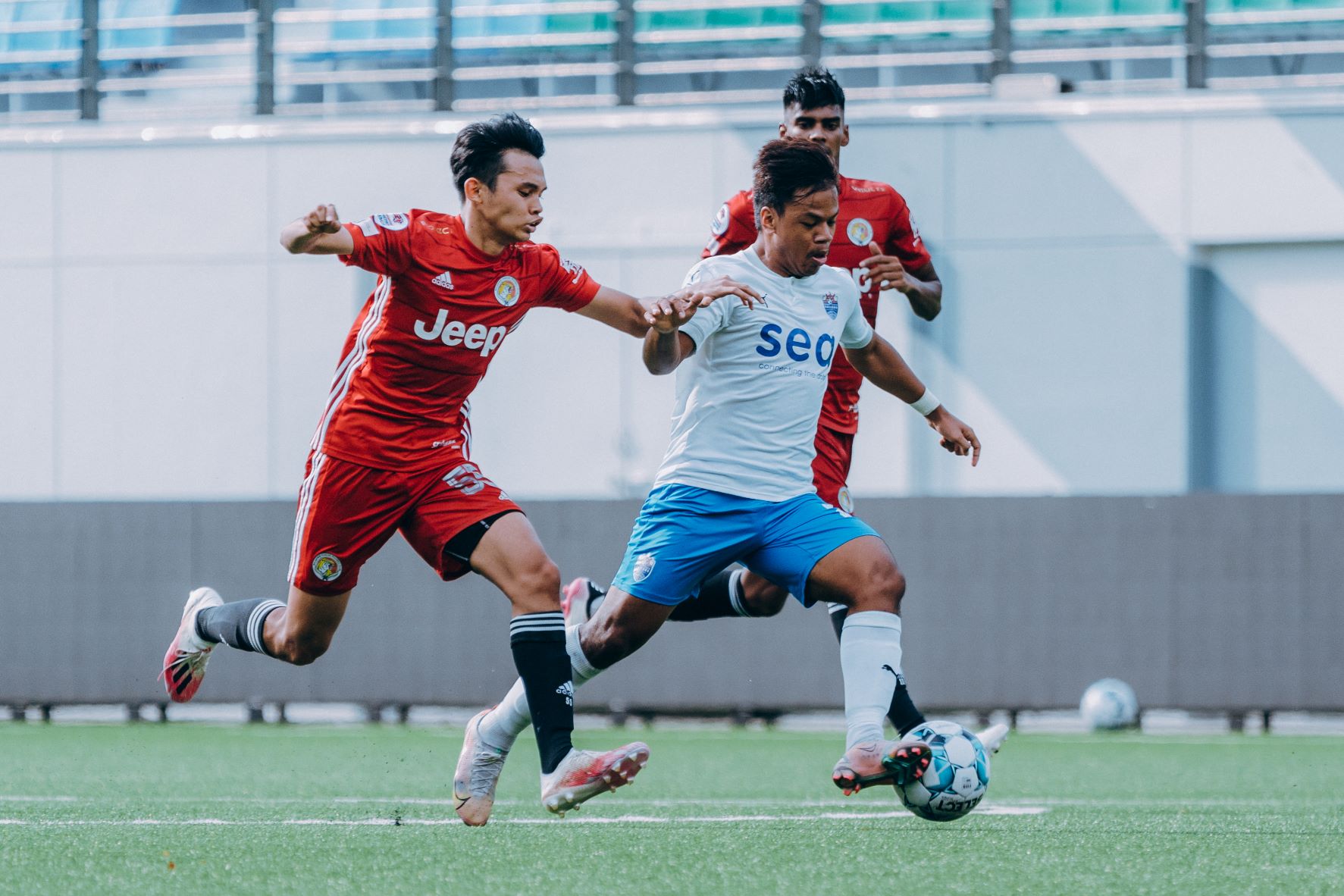 Six games played over 15 days in the Ramadan period will be a real test of resolve of the Muslim players in the Sailors' ranks, but Nur Adam believes it is not an excuse for the Sailors not to perform at the ACL. 
"If top players like Paul Pogba and Mo Salah can fast and still perform, there should be no excuses for us. It's all in the mind and I believe we can cope with it," he said. 
Nur Adam knows the bigger issue of national pride intertwined with the Sailors' performances in the ACL and has already set a personal goal for himself.  
"We're representing Singapore, so our results in the competition matters to the image of our country's football. So we have to go out there and give a good account of ourselves to show why we deserve that spot in the ACL," he elaborated. 
"I've been working very hard to improve my all-round game, and I'm aiming for at least one assist, hopefully for (Kim) Shin-wook to score!" 
MORE FROM LION CITY SAILORS: