Hougang United was his first club when he first arrived in Singapore in 2016, and it was also his first port of call three years later when he returned to the Singapore Premier League (SPL) after an unproductive spell in Thailand.
He is still on very good terms with the club's management and of his ex-teammates, but ahead of the Lion City Sailors' clash with the Cheetahs at the Jalan Besar Stadium on Friday night, Stipe Plazibat was adamant that there will be no room for sentiment.
"I'm very grateful for what Hougang has done for me and there'll always be mutual respect," said the 31-year-old. "I'm still very good with everyone at Hougang from coach Clement (Teo), general manager Matthew (Tay) and my old teammates," said Stipe.
He left Hougang for Bishan twice – the most recent instance was in the 2020 mid-season transfer window – and he is now leading the Sailors' charge for what would be the club's first-ever league title.
"It's nice to see your friends, but there's no discount for anyone. I'm sure they'll be tough on me on the pitch and I'll be tough on them as well."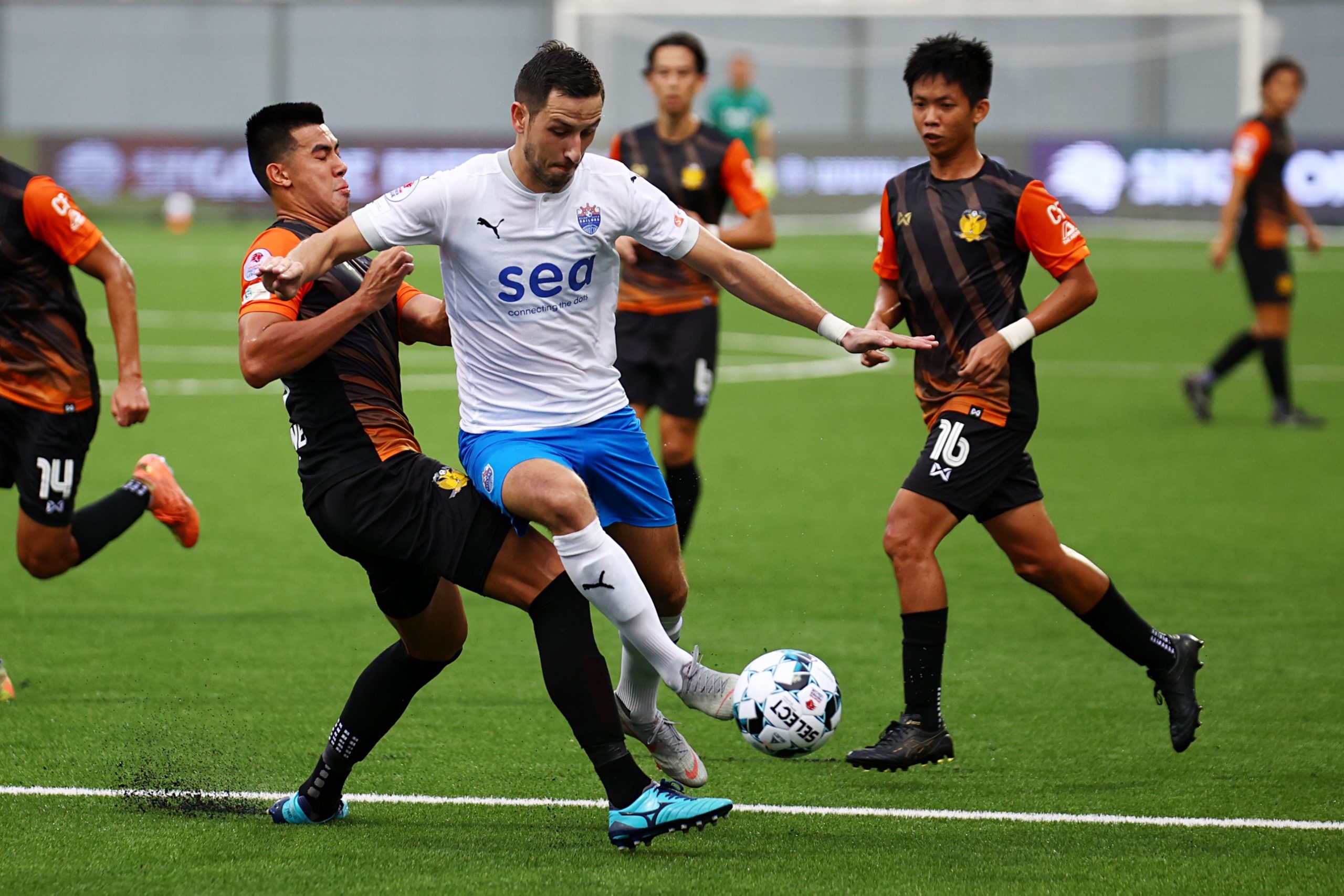 And there is good reason for the aggressive Hougang approach that Stipe expects.
The Cheetahs are still in with a fighting chance to win the league. They are five points behind second-placed Sailors – and eight behind league leaders Albirex Niigata (S) – but have played a game more.
The Sailors did not enjoy the best of starts to the 2021 season, collecting just four points from a possible nine, languishing fourth in the eight-team standings after the first three rounds.
The 3-1 loss to Hougang that came during that period in March proved to be the Sailors' only defeat this term. Since then, they have gone on a club record 12-game unbeaten run – amassing 30 points from a possible 36.
A change of coach and playing system did little to hinder the Sailors' championship quest, as they picked up successive victories over Tampines Rovers (4-1) and Tanjong Pagar United (2-1) after kick-starting Kim Do-hoon's reign with 1-1 draws against Albirex and Balestier Khalsa.
Now three points behind leaders Albirex with a game in hand and with a better goal difference, the Sailors know they have fate in their own hands. As long as they win their final six games – including a match against Albirex on 17 Sep – the Sailors will land their hands on the coveted trophy.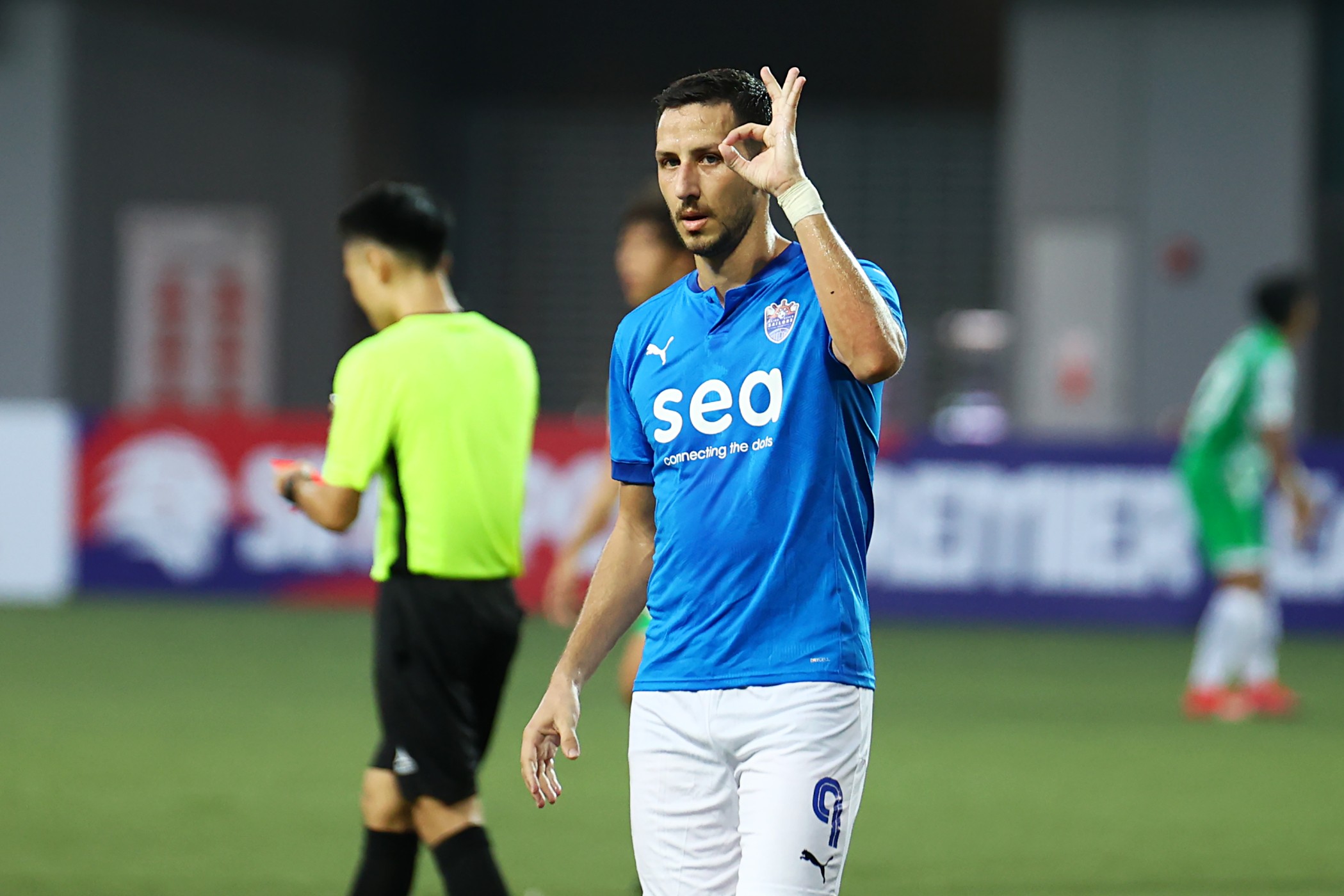 "In the beginning we were still trying to find our feet as a new team and we needed some time to adjust to each other, but we slowly progressed and you can see the improvement now," explained Stipe.
"Under Coach Kim, training sessions are longer, tougher and more physically demanding. The football style is more industrial than before, but we're gradually adapting to his philosophy and it's good that we are winning again after two draws," he added.
"We have six cup finals left and we just have to take each game as it comes to achieve our target."
After a good debut year with the Sailors – he netted nine goals and chalked up five assists in seven starts – Stipe has carried that form into his first full season with the club with 13 goals and seven assists in 15 starts.
The 2020 SPL Golden Boot winner is now three goals behind Hougang's frontrunner Tomoyuki Doi and has every chance to finish top scorer again this year, but is not fixated on that target. Instead, it is the team's ultimate goal that is foremost on Stipe's mind.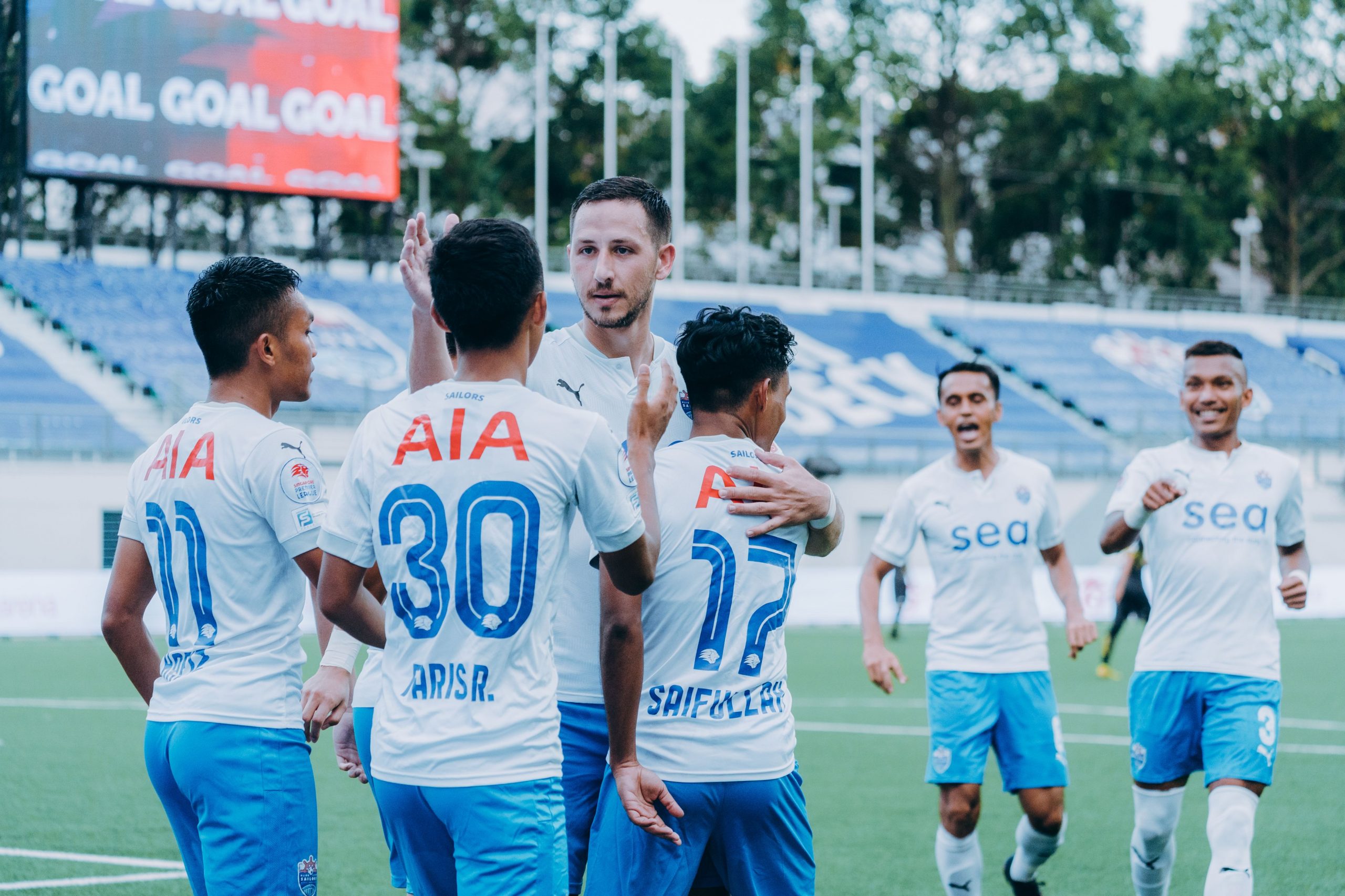 "Honestly the most important thing is that we win the league. If my goals help us to achieve that and also help me to win the Golden Boot, that will be great, but my priority is the league title," he insisted.
And Stipe is hoping that he will be the third time lucky, this after some wretched luck saw his teams fall short of the title in the past two years, as he missed crucial games at business end of those seasons.
In 2019, Stipe was absent for the final two games for Hougang due to injury as the Cheetahs agonisingly missed out on their first-ever league title. Then last year, a hamstring injury meant he only played a bit part role – just 6 minutes – in the Sailors' final five games as they eventually finished third behind Albirex and Tampines.
"Hopefully this year I will stay healthy all the way till the end of the season to help my team," said the hotshot, who has a grand total of 76 SPL goals in 93 appearances. "I have a good feeling this year might be the year that I finally win the league."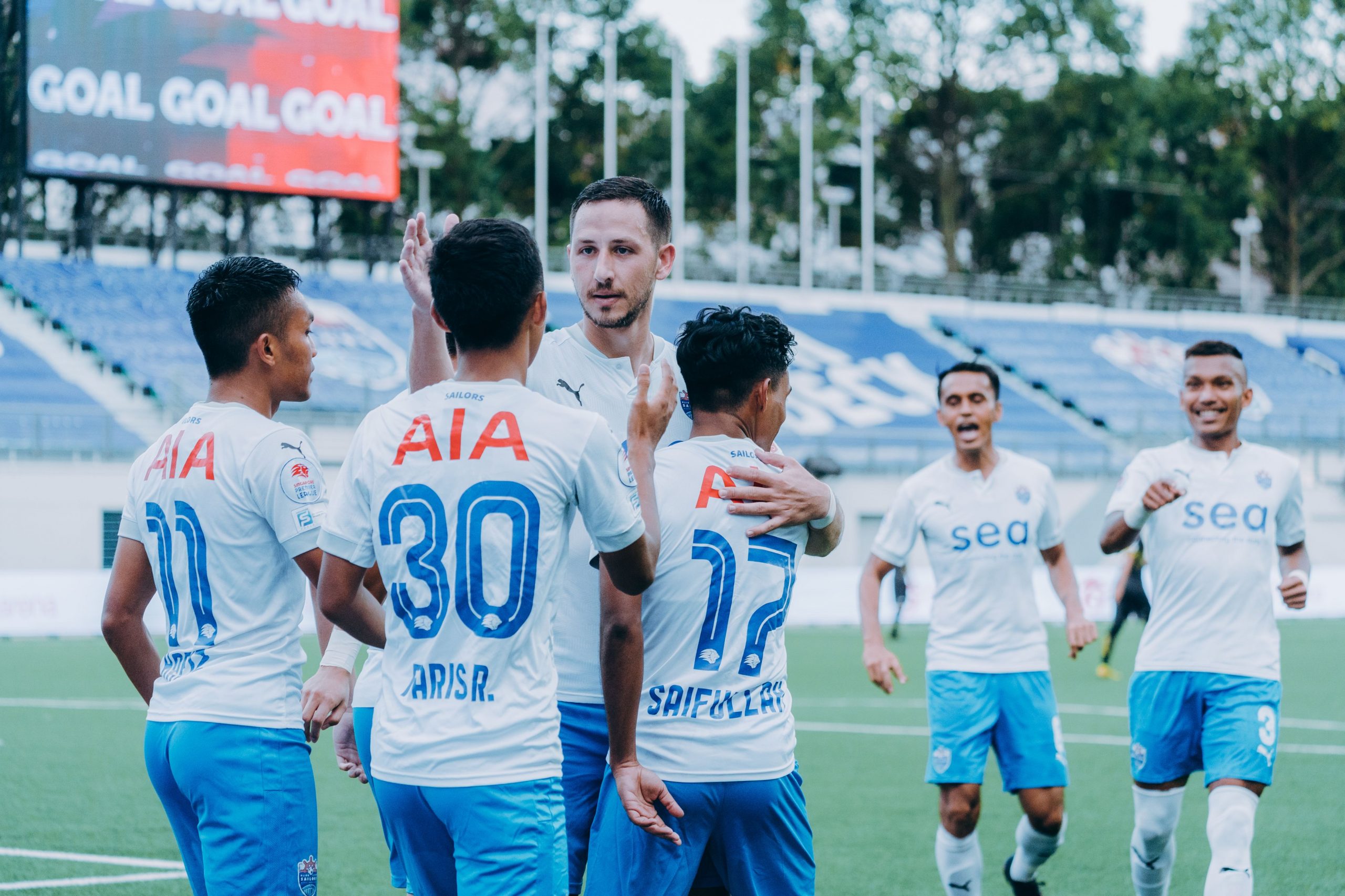 Should the Sailors lift the SPL trophy on the final day of the season on 2 October, it will be double happiness for Stipe – who is set to welcome the birth of his first child, a son, later that month.
Now living alone in his Bishan apartment because his wife Marija had flown back to Split in July to prepare for the delivery, he is hoping to make it back to his native Croatia in time to witness the life-changing moment.
"She was with me in Singapore from July 2019 until last month," revealed Stipe. "Right now, there's nothing much I do every day – sometimes I will go cycling with (Sailors Head of Performance) Mario Jovanovic, and maybe go to the supermarket to top up whatever I need at home. If not, it's only between Bishan and Jalan Besar for training and matches.
"Hopefully the team can achieve our target of winning the title. Then I can happily go home to my wife and son."
Stipe is also looking further to the future, after seeing teammate Song Uiyoung secure his Singapore citizenship last week.
Stipe – who is now into his fifth season in Singapore across two spells – is also hoping to sink roots in the Lion City.
"I'm so happy for Song – he's been trying so hard for 10 years, and he's finally become a Singaporean," said Stipe.
"I've also always said I want to set up my family here, and hopefully if all goes well, I will try to apply to be a Singapore PR (permanent resident) next year."
MORE FROM LION CITY SAILORS: