Their maiden Asian Football Confederation (AFC) Champions League (ACL) campaign in Buriram, Thailand, is on the horizon, but there is still one last domestic hurdle – a significant one – to overcome. The Lion City Sailors take on high-flying Tanjong Pagar United in a top-of-the-table Singapore Premier League (SPL) clash on Saturday night (9 April). 
One point behind the Sailors, the Jaguars are second in the eight-team SPL standings. They are the only remaining unbeaten side this season with three wins and three draws, and their 16 goals is the most of any team in the league. 
Sailors' goalkeeper Hassan Sunny knows that his side needs to bring their A-game to dish out a first league defeat for the visitors in 2022. 
"Tanjong Pagar is the most in-form team right now and they will take the fight to us – just like the other sides that we've faced. We've to match their desire and aggression to get the three points that we need," said the Singapore national custodian.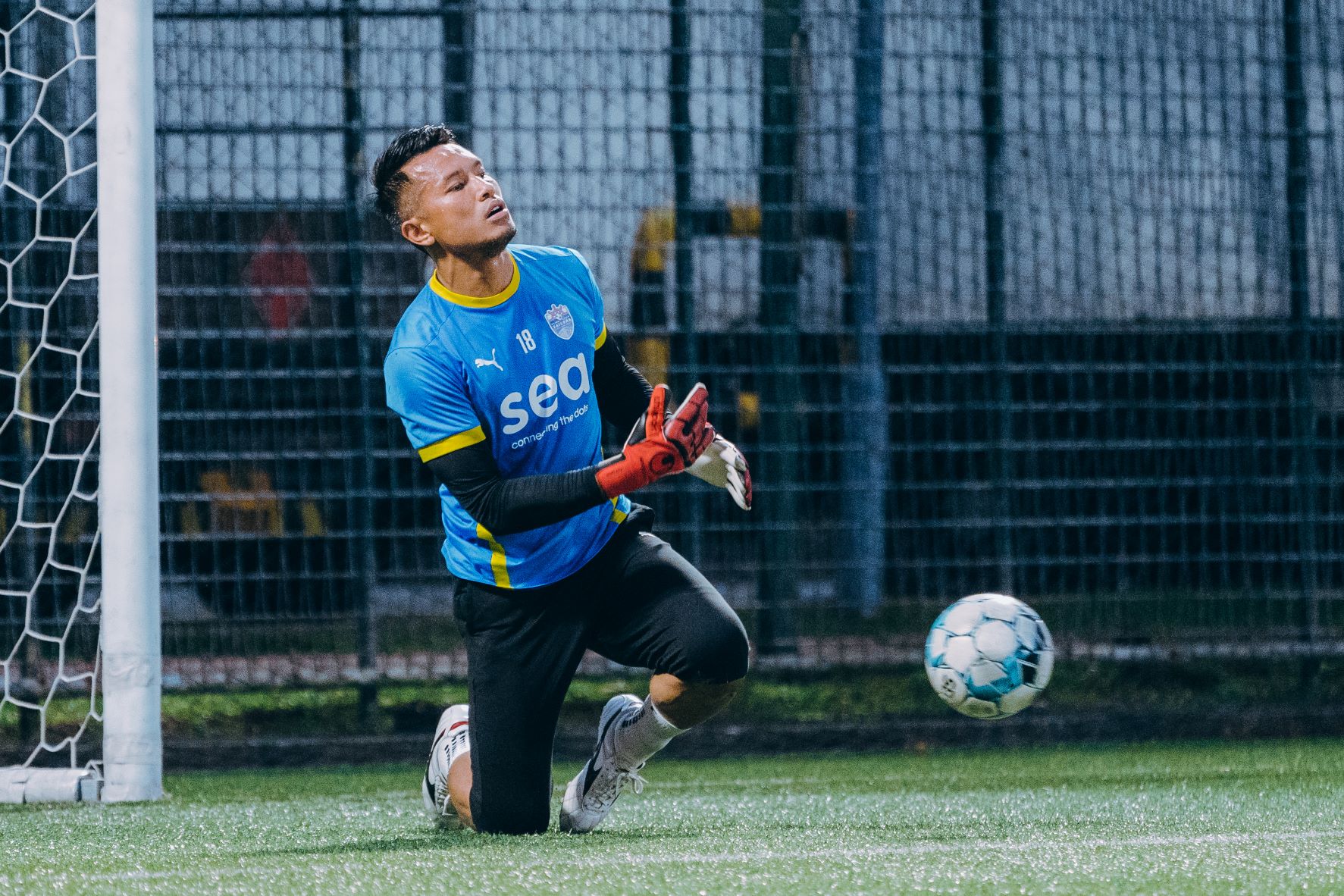 Coming off the back of an unconvincing but important 1-0 victory over Young Lions on Wednesday (6 April), Hassan knows there is a need for the Sailors to improve and put in a more cohesive display in this coming match.
"We knew this – that every team will go out there to try and beat us this season – and that clearly showed against the Young Lions. We were second-best for 60 minutes and struggled towards the end of the game. The onus is on us to adjust what went wrong; we need to make fewer mistakes and work on improving certain aspects of our game against Tanjong Pagar," said the 38-year-old. 
But there has been some improvement in key areas. Hassan and the team are on a good streak – they have kept three clean sheets in their last four outings and achieved back-to-back shutouts for the first time since November 2020. Coupled with his appearance for the Lions in a 2-0 win over Philippines in the recent FAS Tri-Nations Series, Hassan has personally gone three straight games without conceding a goal. 
The veteran, who made his professional debut in 2003, understands the value of a clean sheet and is keen to attribute the positive run to the improving Sailors' defensive unit.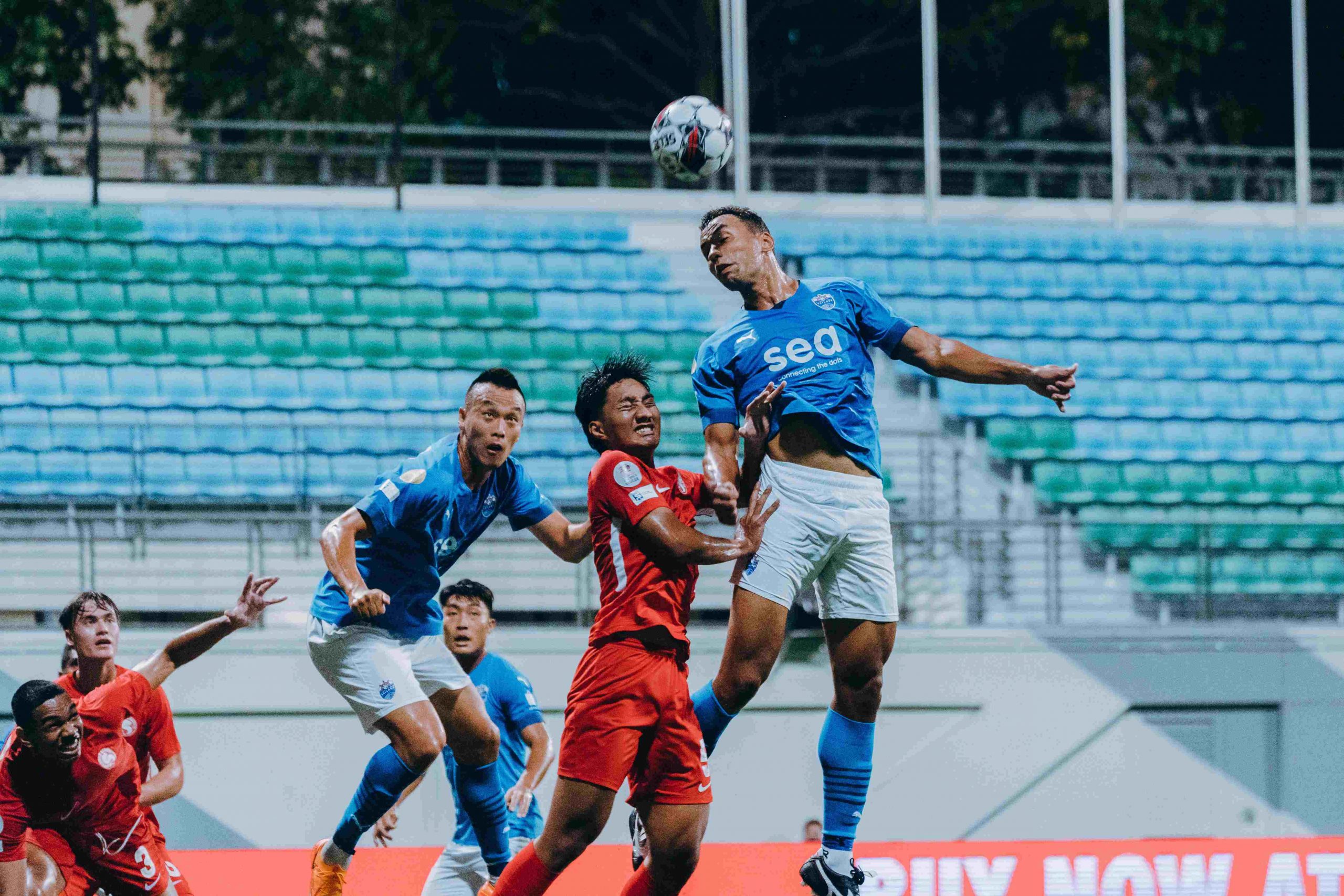 "I can't do everything by myself. I count myself fortunate to have a good pair of centre-backs with Hariss (Harun) and Pedro (Henrique) in front of me, they give us a lot of confidence at the back," said Hassan. "It's satisfying of course because sometimes we can play well for 90 minutes, but if we lose that bit of concentration in injury time, then the clean sheet is gone. 
"For myself, it is really important to keep clean sheets and maintain my level of performance. I've said before: at my age if I don't perform, people are going to say it's time for me to retire. So I have to go out there and prove myself consistently."
The Tanjong Pagar game sets up an interesting reunion with a familiar face in Aqhari Abdullah – who left for the Jaguars after being part of the Sailors' title-winning squad in 2021 – and Hassan is pleased to see the 30-year-old enjoying a new lease of life with his new employers. 
"We all know Apek's professionalism as a player – he doesn't complain much even during hard training sessions. To be honest, I'm disappointed not to have him around this season, but at the same time it's just really nice to see him happy and enjoying his football again," he said.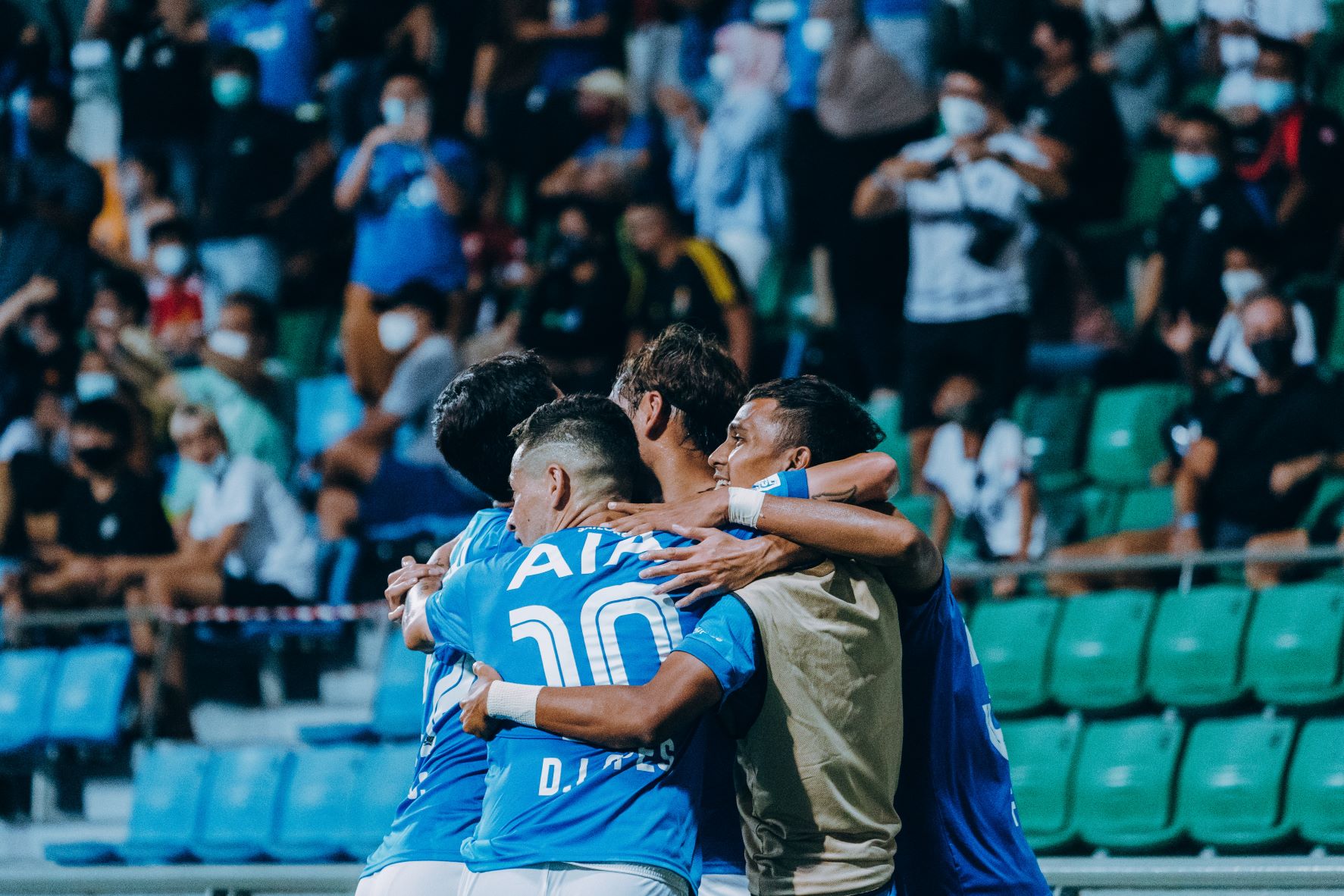 This is the final game before the Sailors fly off for the ACL, and Hassan is hopeful of seeing a healthy crowd turn up at Jalan Besar to be the Sailors' 12th man. 
"I know some fans will be flying to Thailand, but some of them will be staying home and probably catching us on TV. Hopefully every one of them will come down to pack the stadium and give us the chance for us to give the fans something to cheer about before we travel."
MORE FROM LION CITY SAILORS: