The Lion City Sailors have had a perfect start to the 2022 domestic season with two wins in two outings, but no one is getting carried away – Sailors' Head Coach Kim Do-hoon is having none of that. 
The Sailors were forced to come from behind to win on both occasions – in the season-opening 2-1 AIA Community Shield victory over Albirex Niigata (S) and the 3-1 win over Hougang United in the Singapore Premier League (SPL) – and there remains much work to be done for the reigning SPL champions to defend their crown. 
"Coach Kim has said this a couple of times already – that we must keep our feet on the ground and stay humble. We can celebrate after the game, but we have to switch our focus to the next match immediately, the day after," said goalkeeper Hassan Sunny. 
"It has been a tale of two halves for both the matches we played. We struggled to get our momentum going in the first half, but Coach Kim identified the problems that we were facing and we got going well in the second half. It's early days and it's good that problems are coming now rather than later (in the season), so we have time to work on them."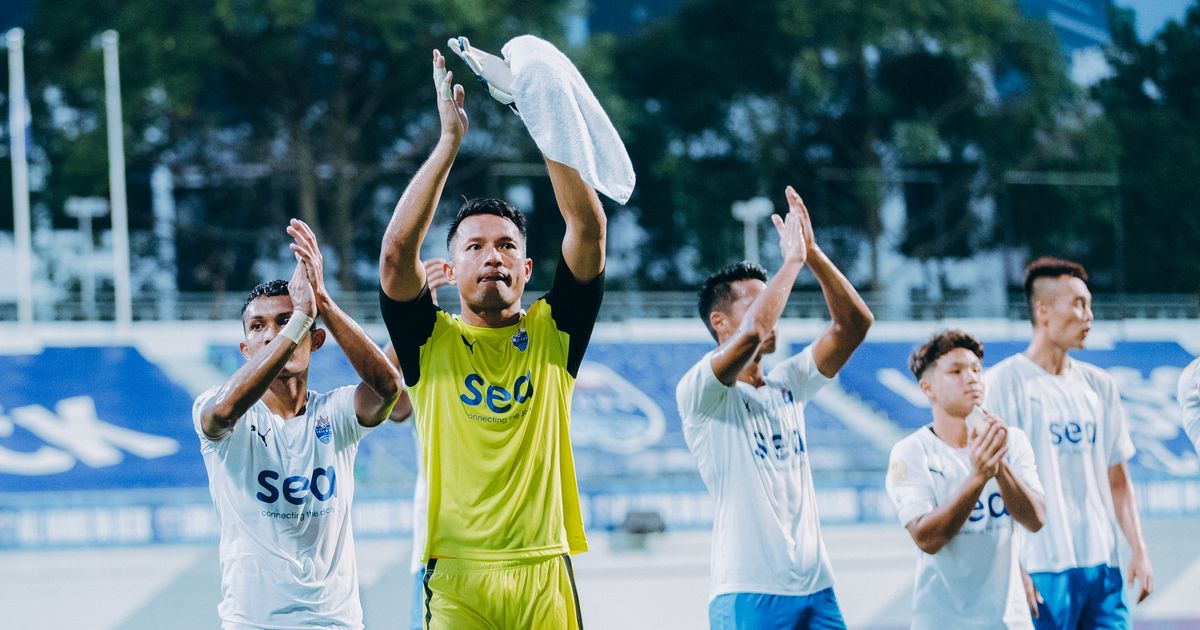 Joint-leaders alongside Tanjong Pagar United after the SPL's first Matchweek, the Sailors will face Geylang International next at Our Tampines Hub (OTH) on Friday (4 March). 
While Kim's charges have won all five encounters since their 2020 inception, the new-look Geylang could prove to be a tougher proposition. The Eagles have signed former Major League Soccer (MLS) midfielder Vincent Bezecourt and the 2021 SPL's joint-third highest scorer, Šime Žužul. 
Noor Ali's side have an excellent record in season-opening fixtures at their OTH home, beating Albirex 1-0 in 2019 and edging out Tanjong Pagar 2-1 in 2021. 
Ahead of the game, Hassan called for his team to secure a second successive win and continue to set the pace. 
"The first game of the season is always difficult but I think our game management is now better, and that showed against Hougang. We just have to fix some issues and hopefully we get a good win, and a clean sheet this time, to continue our momentum," said the 37-year-old.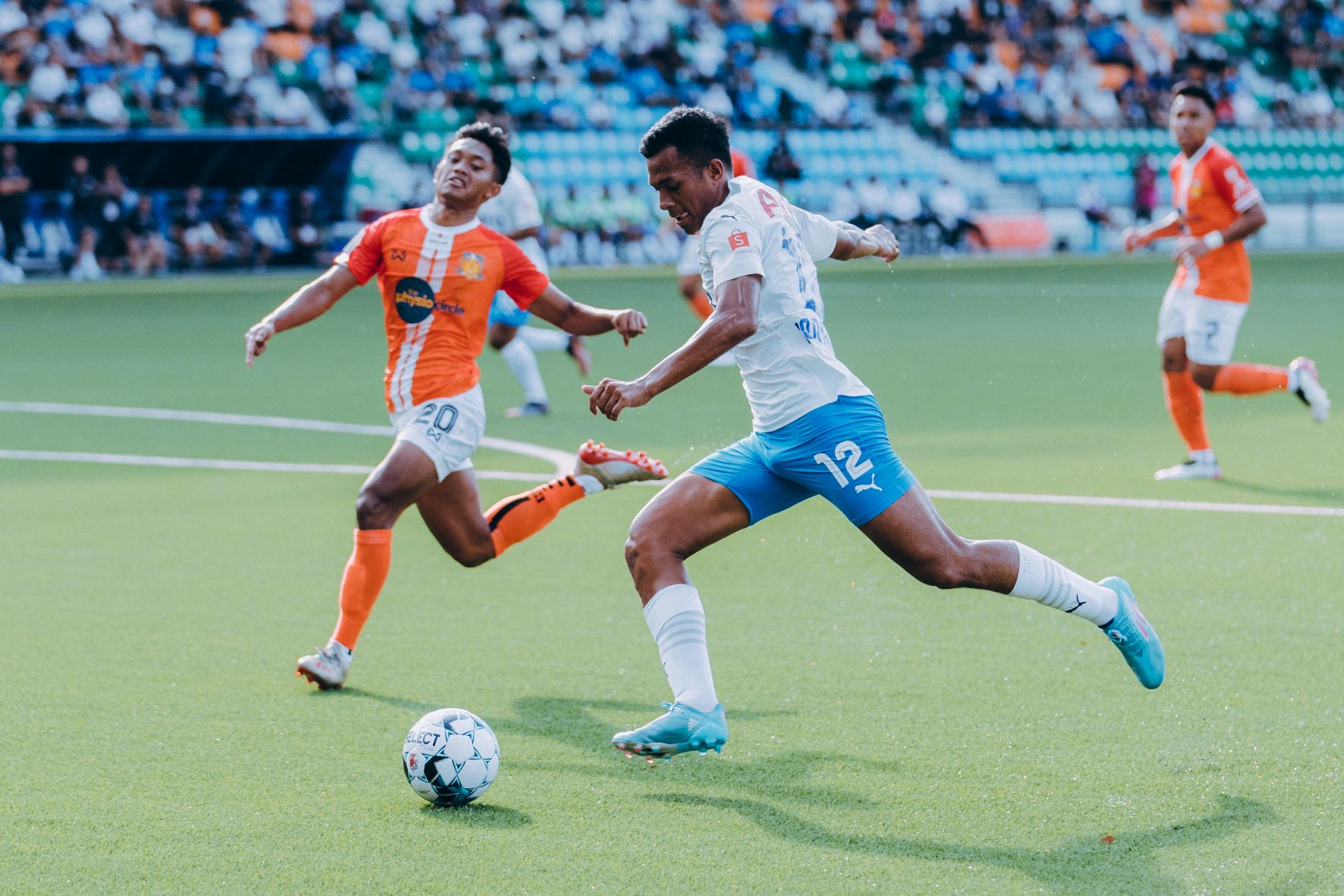 The Geylang fixture will have extra significance for Sailors' defender, Iqram Rifqi, who spent 2021 on loan with the Eagles, enduring a mixed spell there. 
After five substitute appearances in the first half of the season, the 26-year-old tore his hamstring in a friendly match and was out for almost five months before returning to start the final two matches of 2021 for the Eagles. 
"It's going to be a memorable game for me. I had a bunch of nice teammates, the fans (Ultras Eagles) were very welcoming to me, and the club really treated me very well," he reflected. 
"I'm thankful that they gave me a chance to get some playing time and I only wish I was able to contribute more to the team." 
It has been a long road back for Iqram – he only played one game in the Sailors' inaugural season in 2020 before missing the rest of the campaign due to an anterior cruciate ligament (ACL) injury – who has started 2022 on a strong note.
Starting both games at left-back, Iqram acquitted himself well, even scoring his first Sailors goal in the win over Hougang with a memorable strike.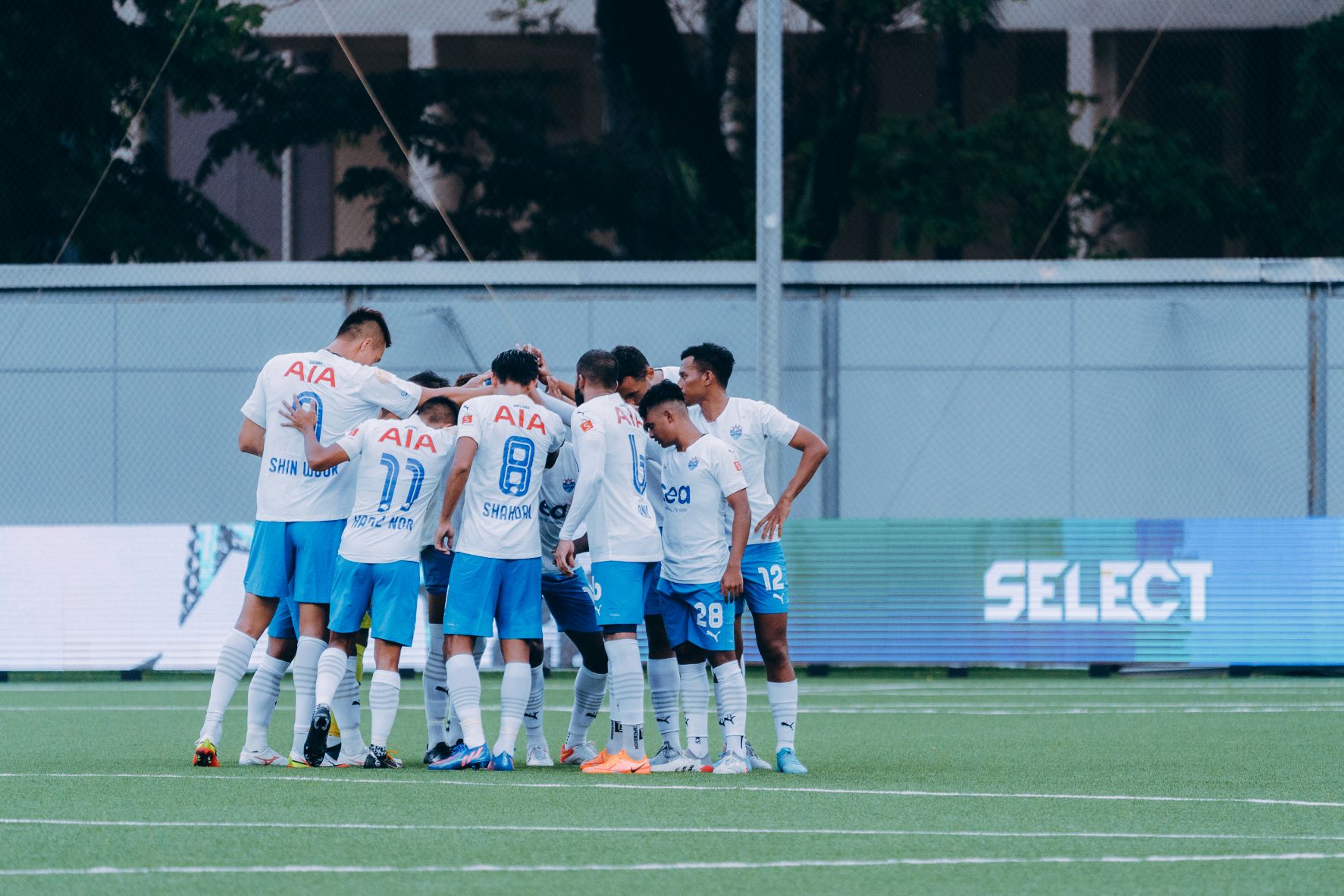 After getting a taste of playing in the Sailors' first team, the effervescent wide player is determined to feature regularly – and the first step to that, is to stay fighting fit. 
"It was so frustrating, but when injuries strike, you can't do anything but focus on rehab. I really wanted to go back to being the player I was before," he shared. "When I came back to the Sailors this season, I knew it's going to be hard to get back into the team, but I told myself I just have to work hard. 
"I've been working a lot on not just my fitness, but also my crosses, one-vs-one defending and overall reading of the game. The club's medical department has also done a lot for me to ensure my condition is good going into games. I'm just glad now my career is going back on the right track and touch wood, I hope I won't get injured again," added Iqram, who is looking forward to building on what has been a good 2022.
Hassan is similarly looking to continue his solid start to the season at OTH. 
"When you don't play well at my age, people will start to say that your career is over, so it definitely feels good when people are saying good things about you when you have played well," said Hassan.  
"But I'm not getting carried away. I just have to focus on the physical and mental aspects, especially recovery, so I'm ready for matches."
MORE FROM LION CITY SAILORS: