On Tuesday, Nur Adam Abdullah found himself alongside Saifullah Akbar and Ryoya Taniguchi, attacking players who have chalked up impressive numbers in the 2021 Singapore Premier League (SPL) season. 
Saifullah, a fellow Lion City Sailor, chalked up four goals and three assists, while Albirex Niigata (S) midfielder, Taniguchi, ended the season with nine goals and eight assists. 
The pair was Nur Adam's competition, nominees for the AIA Young Player of the Year (YPOTY) award at the Football Association of Singapore (FAS) Awards Night. And simply put, he did not think he stood any hint of a chance to win, especially not with his statistics for the season – one solitary assist. 
Numbers present a detailed picture, but they do not always tell the full story, and in those cases, the full story can surprise – just as Nur Adam was when he was crowned as the SPL's YPOTY for 2021.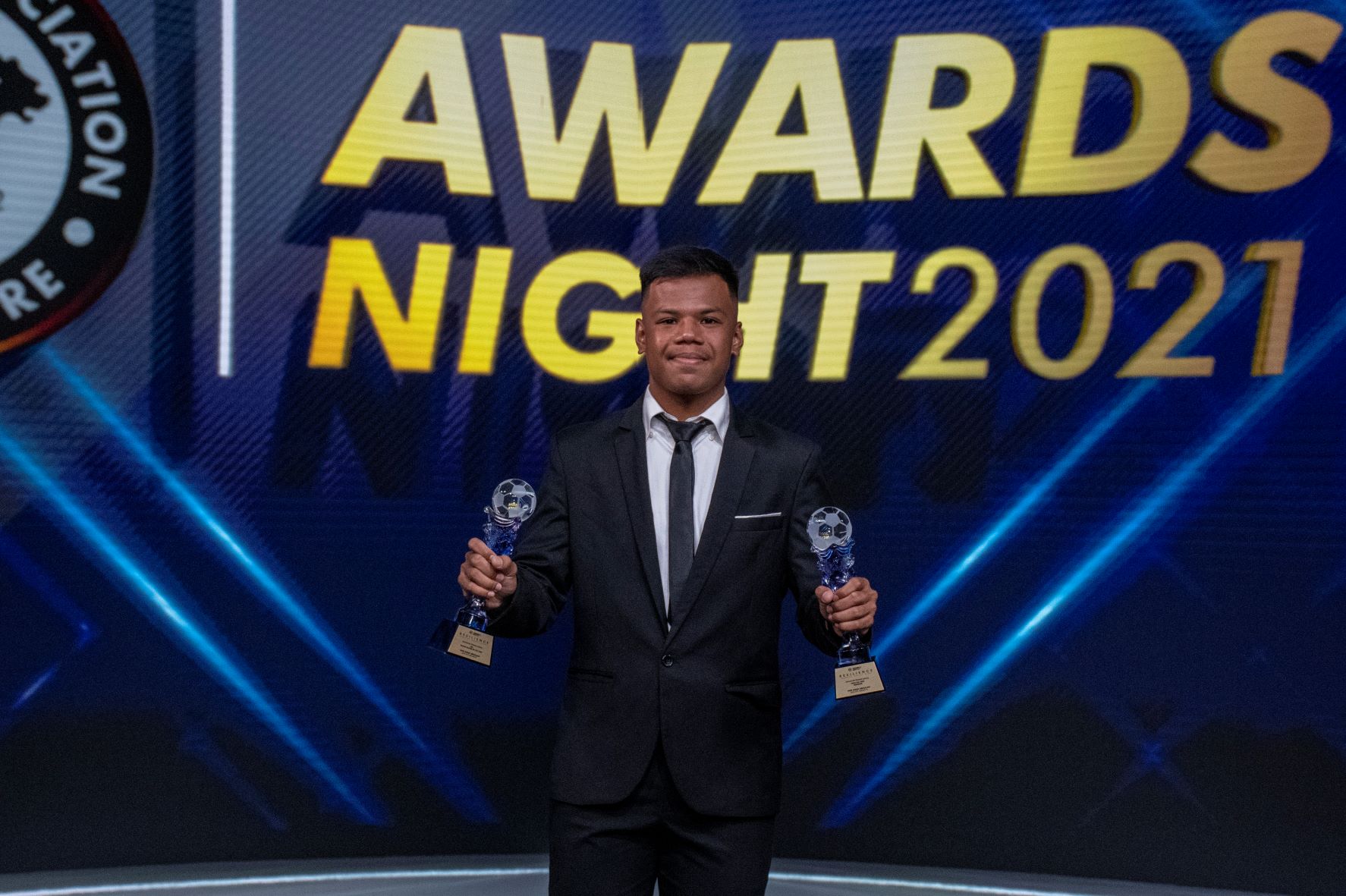 (Photo courtesy of Football Association of Singapore)
In just his third professional season, the effervescent left-back enjoyed a solid campaign with performances that belied his tender years. Indeed, the 20-year-old was a key figure in the Sailors' first SPL triumph. 
"In my conversations with my friends and family, I told them I may not be able to win because based on stats, I only had that one assist," admitted Nur Adam. "But if you based it on performance, I would say I've been pretty consistent throughout the year."
To double his joy, he was also named in the SPL Team of the Year (TOTY) alongside fellow Sailors, Jorge Fellipe, Shahdan Sulaiman and Stipe Plazibat, which also came as a surprise to him. Nur Adam felt "an older or more experienced player" would perhaps be more deserving of the left-back position.
Stats alone certainly do not tell the true tale of Nur Adam's 2021 campaign. He made the left-back spot his own in his first season with the Sailors. He played and completed all 16 games that he played in, the Under-23 rule notwithstanding.  
Despite having to cope with the transition from developmental side Young Lions to the title-chasing Sailors, he thrived, earning plaudits from all quarters with his ability to put in crunching tackles as well as bomb forward to support the attack.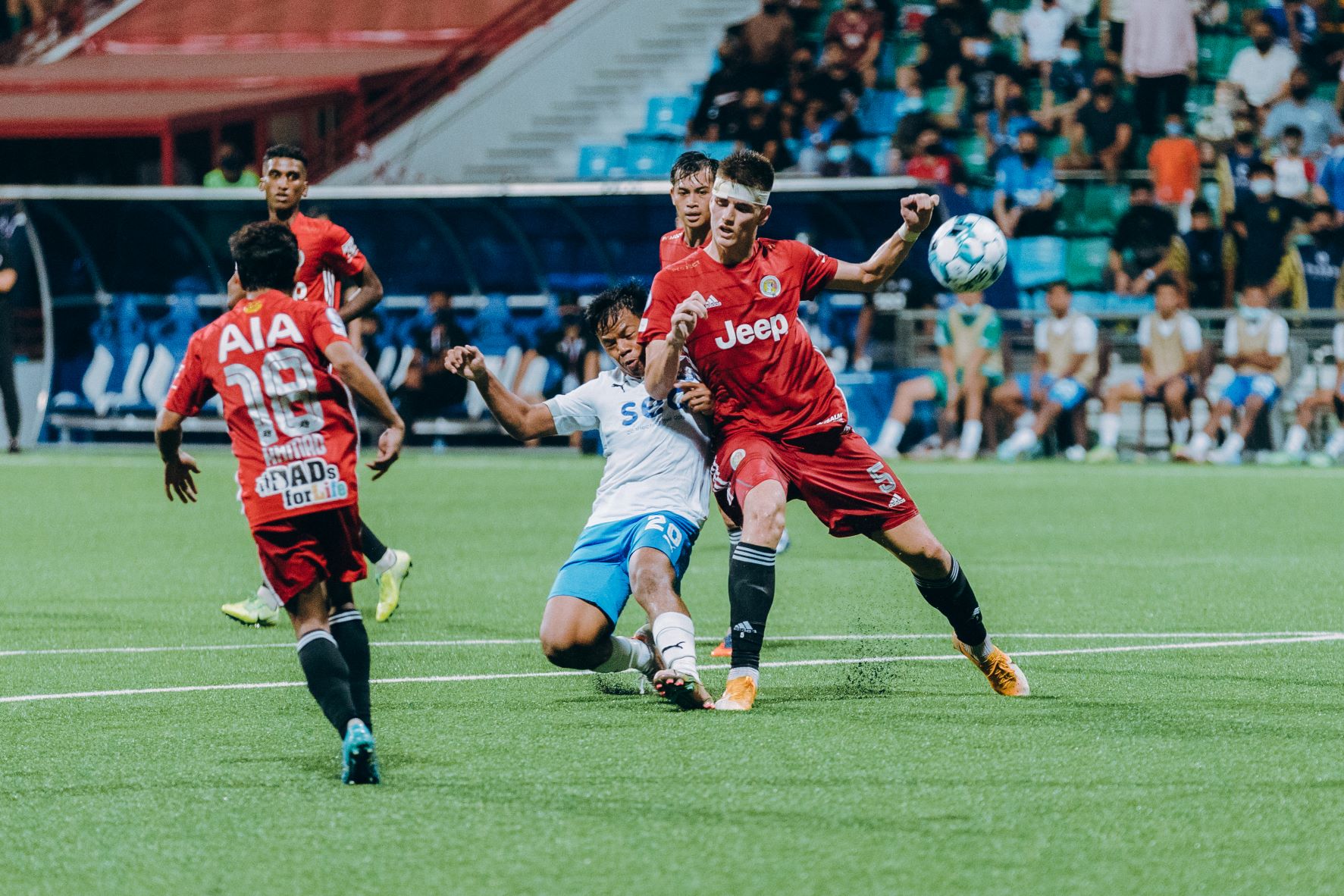 His grit and tenacity has even brought forth comparisons with legendary Singapore left-back, the late Borhan Abu Samah, who was affectionately named Singapore's "Russian Tank".  
To be amongst the awards served to round off a memorable year for the rising defender, but Nur Adam preferred to share the credit with his team and loved ones. 
"I would just like to say thank you to all my teammates, the staff and coaches at the Sailors, as well as the fans who've been giving me amazing support and I'm really thankful for that," he said. 
"Not forgetting my family members as well, they've always been there and stood by my side on every step of my journey. They saw me suffer and go through some really low moments in my career, especially when I broke my leg seven years ago. Every one of them has played a part to help me get to where I am today."
Nur Adam is the first defender to win the YPOTY since Home United's Sirina Camara did so in 2013, and he believes he has benefitted from the worldwide trend of full-backs playing a bigger role in football teams – and getting recognition for their work.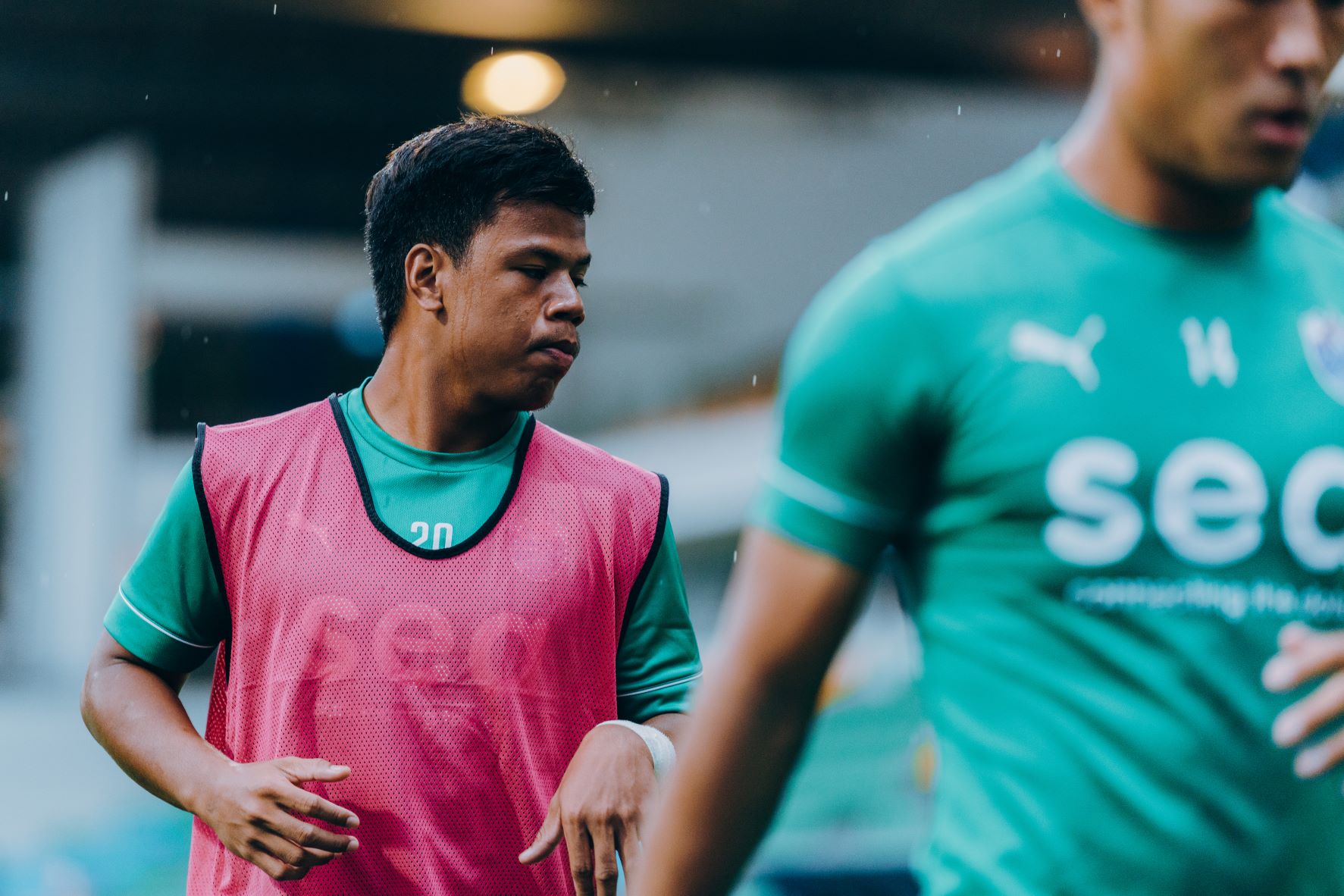 "In my opinion, the full-back is now one of the most, if not the most, crucial position in football now. We're not just defenders, but also attackers," he elaborated. "We must have pace, stamina and dribbling skills – basically the whole package – to be able to play in this position."
Now that the 2021 league season is over, Nur Adam is already looking forward to the next one with the Sailors set to participate in their first-ever Asian Football Confederation (AFC) Champions League (ACL) campaign. 
The next season could prove to be a pivotal one for Nur Adam. It is likely to be his last before he reports for National Service (NS). Due to enlist at the end of next year, he is out to make the most of the remaining time to evolve into an even better player. 
"You know I was already talking to Coach (Kim Do-hoon) that my target is to score five goals next season?" revealed Nur Adam, who is in his third and final year as a sports management student at Republic Polytechnic (RP) under the through-train pathway from Singapore Sports School. 
"I just want to get more, in terms of statistics, to contribute to the team. I'm not sure whether I'll get to play much after I've enlisted… but for now, I just want to focus on getting whatever advice I can from the coaches and experienced players. The most important thing is helping the team to retain the SPL title and do well in the ACL."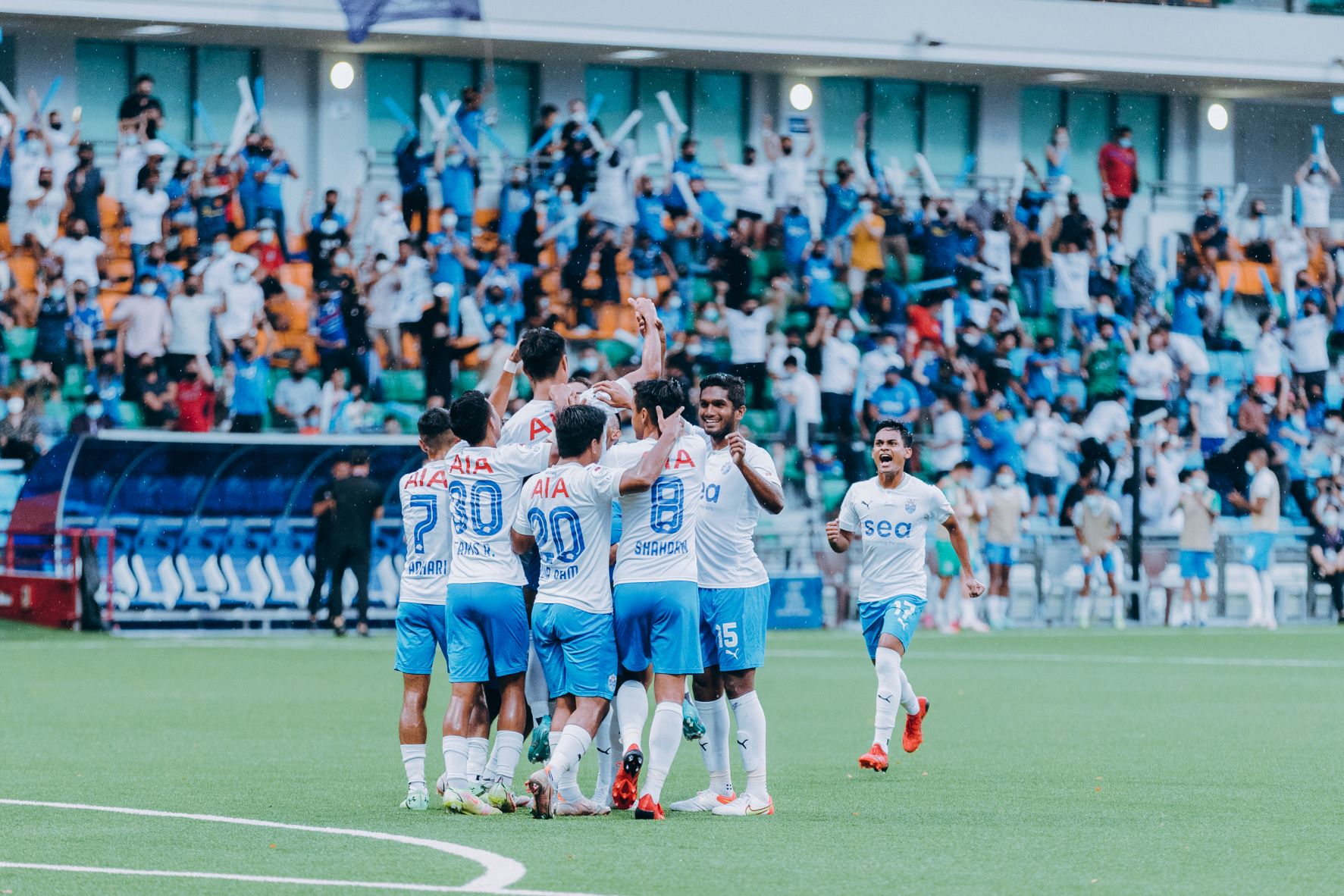 But the year is not yet over for Nur Adam, far from it. International duty beckons.  
Nur Adam has been named in the provisional Singapore squads for two big tournaments – the AFC Under-23 Qualifiers at the end of this month and the initially postponed AFF Suzuki Cup 2020, now scheduled for December. 
The possible lack of rest is not a factor that bothers the determined lad, as he looks forward to fulfilling a dream – a target, really – that he set for himself at the age of 13. 
"The long-term goal I set when I was in the Sports School was to make my national team debut before I go for NS. It would be fantastic if that could happen. To play in the Suzuki Cup would be amazing," said the 2018 Dollah Kassim Award winner. 
"I recall watching the 2012 edition when Shaiful Esah was whipping in his pinpoint crosses from left-back – the bend whenever he strikes the ball was just 'wow' – and he's one of my local football idols.
"Of course it's a testing year for me and Saifullah (who is called up for both squads as well), but I guess the benefit is that we're still young and can recover faster. We have 24 hours a day, we just have to recover well to make sure we're ready for all the matches ahead.
"And I will grab the opportunity with both hands if it comes." 
MORE FROM LION CITY SAILORS: