Lion City Sailors goalkeeper Rudy Khairullah has joined Balestier Khalsa on loan for the entirety of the 2022 Singapore Premier League (SPL) season.
The 27-year-old is gifted with safe hands and great reflexes, and was considered one of the nation's top young goalkeepers when he burst onto the scene in 2012. The former Singapore Under-23 goalkeeper joined Home United – the previous iteration of the Sailors – in 2017, after stints at the now-defunct Gombak United, and Young Lions.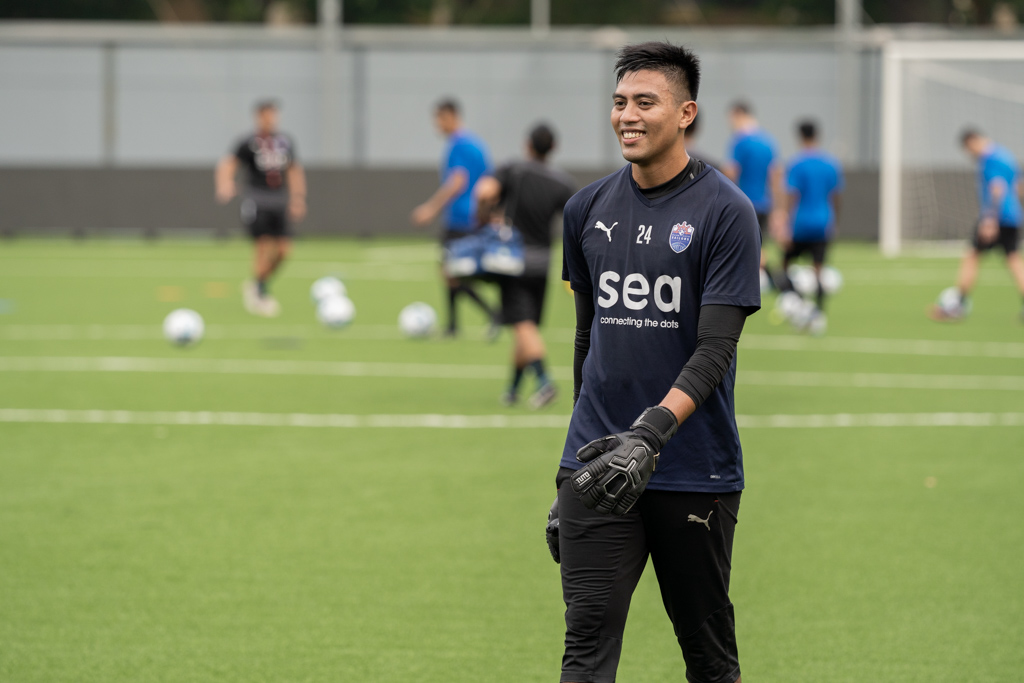 Rudy rose to become Home's first-choice goalkeeper in 2018 and played a starring role in the club's successful run in the Asian Football Confederation (AFC) Cup, with the team being crowned AFC Cup ASEAN Zonal champions – the first time a Singapore club won an AFC title.
Injuries limited Rudy's playing time in 2019, but he has demonstrated his ability at the Sailors in the two years since, and will now look to cement his reputation at the Tigers.
"Rudy has been a great presence in the Sailors' dressing room, but it will be helpful for him to go out on loan and get some game time as he looks to develop his game," said Sailors' General Manager Badri Ghent.
"We have every confidence that Rudy will do well at Balestier, with the professionalism and technical abilities that he brings to the table."
MORE FROM LION CITY SAILORS: