Given that the Lion City Sailors scored nine and conceded none against the Young Lions over two games last season, many had expected last evening's Singapore Premier League clash between the two sides to be a cakewalk for Aurelio Vidmar's men.
But the Young Lions are a different entity this season. Organised, adventurous, and unafraid to go toe-to-toe with the big boys, Philippe Aw's side have proven themselves to be a handful in each of their three previous games, drawing twice and losing just once.
And so, coach Aurelio's message to the Sailors was simple: make sure you play to your very best.
It was a message that each and every Sailor on the pitch at the Jalan Besar Stadium took on board, putting in a professional and disciplined performance to record a 3-1 win over the Young Lions.
Midfielder Saifullah Akbar, who notched an assist in the game with a delightful through ball for Gabriel Quak to score in the 62nd minute, revealed that the entire team was fired-up to get the three points right from the get-go.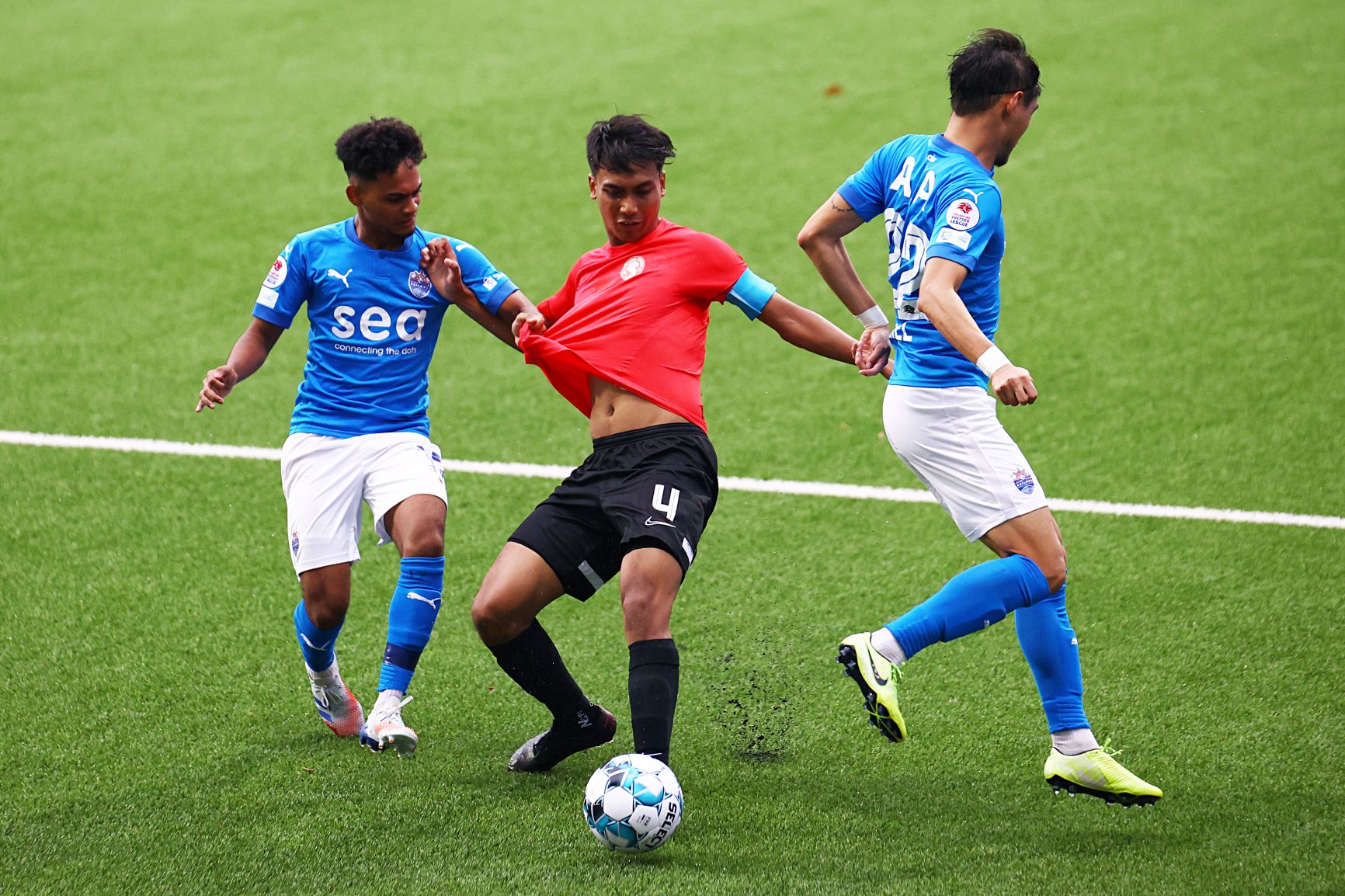 "The Young Lions have been a decent footballing team this season, so every one of us knew it wasn't going to be a walk in the park," said Saifullah. "The message was very clear. We had to compete, fight, and perform at our highest level individually and as a team in order to get the three points.
"It was especially important for us to get the win after our loss to Hougang (United) in the previous game. It would've put us in a very tough situation in the league if we did not get the three points, so I dare say today's game was almost as crucial as a cup final."
It took 27 minutes for the Sailors to break the deadlock through Gabriel Quak, before Stipe Plazibat doubled the advantage just seven minutes later.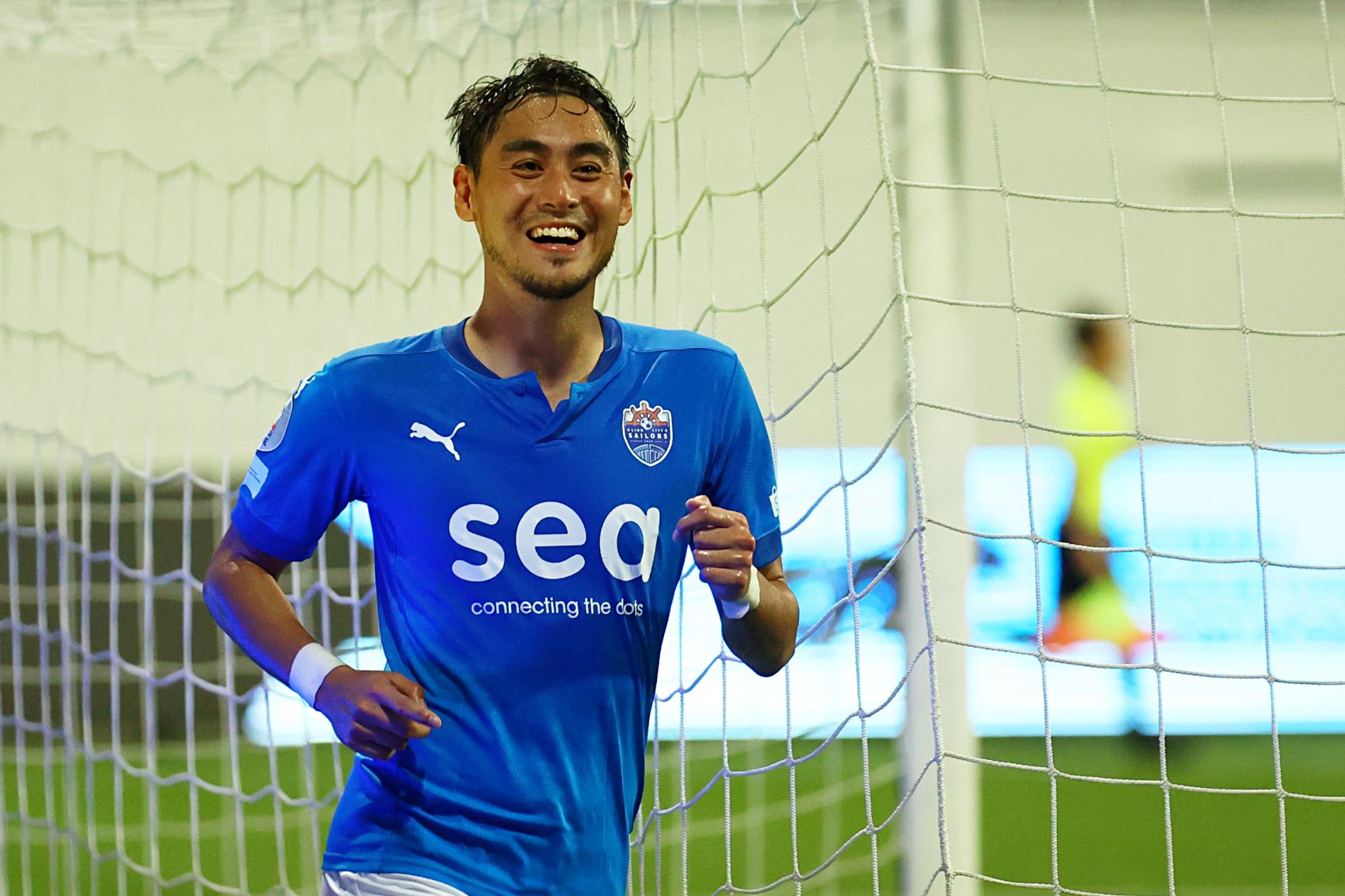 Gabriel effectively made the game safe with another goal after the break, but the Sailors then went down to 10 men after Amirul Adli was sent off for a second bookable offence in the 76th minute. Two minutes later, Ilhan Fandi pulled one back for the Young Lions to make the final stages of the game a nervy one for the Sailors, but they held firm despite their numerical disadvantage to secure the win.
One noticeable aspect of the Sailors' game was how much more measured they were in attacking the Young Lions, and Saifullah believes this 'patient' approach paid dividends at both ends of the pitch.
"We did well in terms of keeping possession for a longer period of time," the 22-year-old mused. "For the previous three games, I felt even with the lead, we rushed to get forward to try and get three, four goals to kill the game. That caused us to concede a few goals during quick transitions, because our players weren't close enough as a group to stop the opposition's attacking play.
"Against the Young Lions, however, we were very patient and retained possession well even when we were leading. We made sure our shape was intact, kept playing, and eventually we were rewarded with the second and third goals."
Last night's game was also notable for the debut of new signing Jorge Fellipe. The 1.92m-tall centre-back was a calm and composed presence in the Sailors backline throughout, and even came close to opening his account with a first-half header that crashed off the crossbar.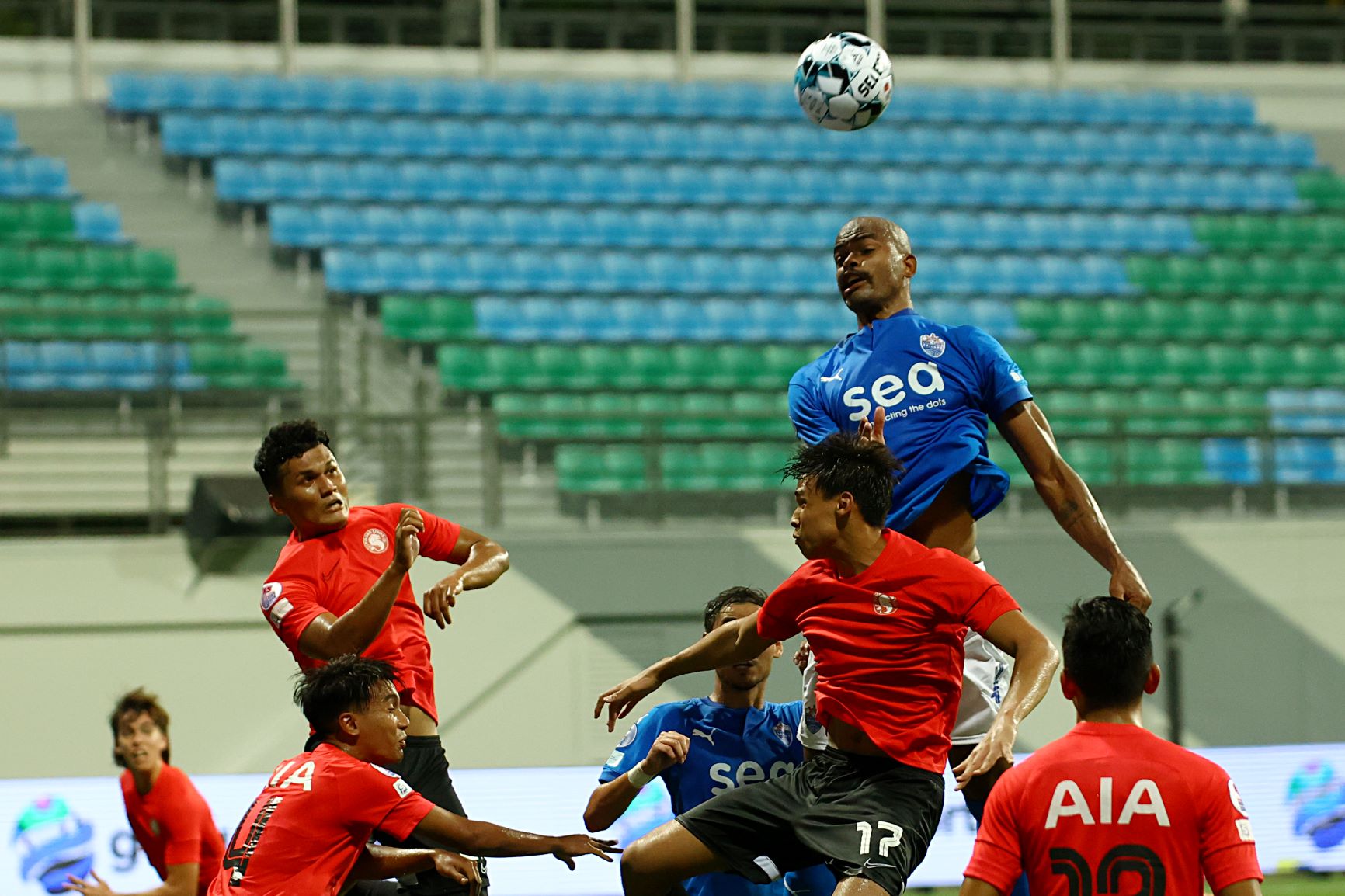 Reflecting on how Jorge performed in his first outing with the Sailors, Saifullah had nothing but words of praise for his Brazilian teammate.
"Jorge brings a different kind of experience to the team. He's a big asset for us not only at set pieces, but also in building up play from the back," said Saifullah. "He did really well for us in his debut today – his positioning, covering and passes were all spot-on."
With Hougang recording a surprising 5-1 win over Tampines Rovers in the night's other SPL game, Saifullah knows there will still be more twists and turns in this year's title race. As of Saturday night, the Sailors are currently second in the eight-team table on seven points after four games, just two points behind league leaders Hougang.
And ahead of the Sailors' next match against Albirex Niigata (S) on Wednesday, 7.45pm at the Jalan Besar Stadium, last season's SPL Young Player of the Year claims his side are eager to send a clear statement of intent with victory over the reigning SPL champions.
"Everyone knew this season was going to be an exciting one with every team making great signings," said Saifullah. "And with the current standings and results, it looks like it's going to be an open and unpredictable season, which is great for the league.
"For now, though, we're focused on our upcoming game against Albirex. We lost twice against them last season despite playing really well and being on top of them for most part of both games. But we made errors and they punished us.
"But we've learnt from our mistakes and we won't commit them again. I'm confident we will put up a good performance and get all three points against Albirex on Wednesday."
MORE FROM LION CITY SAILORS: