Five minutes into injury time in the Lion City Sailors' final Singapore Premier League (SPL) fixture against Geylang International, he made his presence felt. 
With a trivela pass that is fast becoming his trademark, he teed up Haiqal Pashia for the game-clinching goal in the 3-1 win, and with that became what is believed to be the youngest player to pick up an assist in the SPL. 
Nathan Mao is just 15 years old and 181 days old but is already one of the shining lights of the Sailors Academy – he made history earlier in March by becoming the SPL's youngest-ever debutant at 15 years and 5 days old and now has also been included in the Sailors' squad for the Asian Football Confederation Champions League (ACL) campaign. 
Nathan believes that a key factor behind his rapid rise is the fact that he has been embedded in the Sailors setup since its 2020 inception.
"When I first joined the academy, I never thought that one day I could become the SPL's youngest-ever debutant or go anywhere near achieving such a record. A lot of my progress is down to the good work of the coaches here. Every year, they bring in even more quality coaches to guide and help the boys here," he said. 
"Over in this Academy, there's really a proper pathway for Academy trainees to make the step up and be integrated into the first team – making sure we're ready for professional football and not feel too much pressure at the same time." 
The supportive platform has empowered him to propel himself towards his footballing dreams, and now put him on the cusp of playing against some of Asia's biggest teams in the ACL. 
In April 2022, he was watching the likes of Diego Lopes and Maxime Lestienne weaving their magic on the continental stage and feeling inspired by their exploits on the Sailors' maiden voyage into the continent. Little did he know that just over a year later, he would be part of the Sailors' first-team squad that was headed for its second ACL adventure. 
"It means a lot to me to be representing the Sailors first team in an international competition at this age. I'm aware that not a lot of people of my age would have the chance or experience to play in such a reputable competition, so I'm not taking this for granted," said Nathan.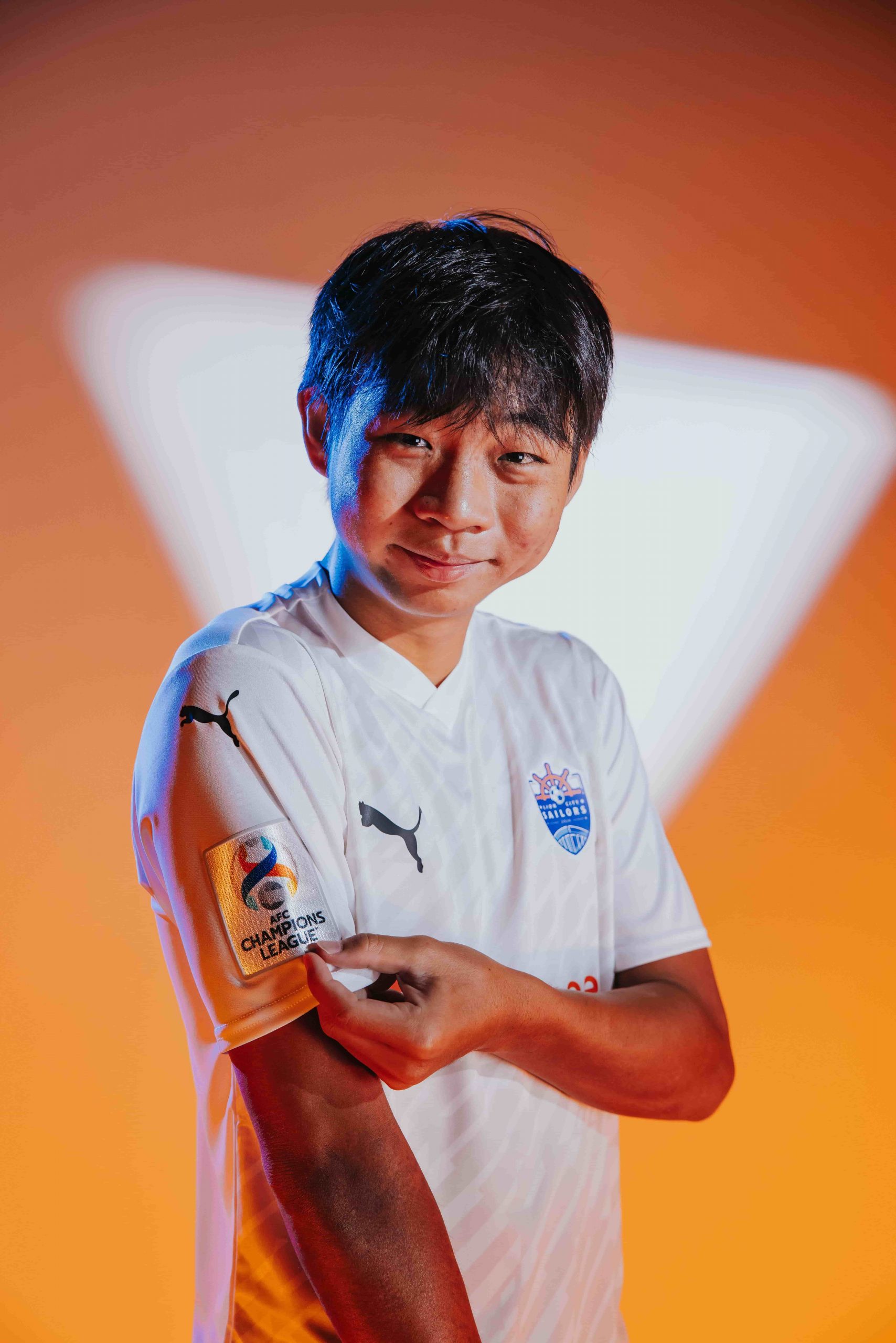 "I'm excited at possibly playing against top-tier teams and to push myself and see where I'm at as compared to these overseas players."
He made Head Coach Aleksandar Rankovic's Matchday 1 squad in the 2-1 defeat to Thailand's Bangkok United and became the youngest player to be named in an ACL matchday squad since 2012 – at 15 years and 178 days old, surpassing Suphanat Mueanta (15y 203d for Buriram v Jeju United in Feb 2018) according to Opta Sports. 
That has added even more fuel to his fiery drive. 
"I'm very motivated and working very hard to show Coach what I can do. Hopefully I'll get to play some minutes in the upcoming games and I'm going to give my all whenever I get onto the pitch," he said. 
He broke into the Sailors first team this season and already has three appearances under his belt in a 2023 season that has been a breakthrough year for Nathan. But he is also under no illusions that this upward trajectory will continue indefinitely into the future.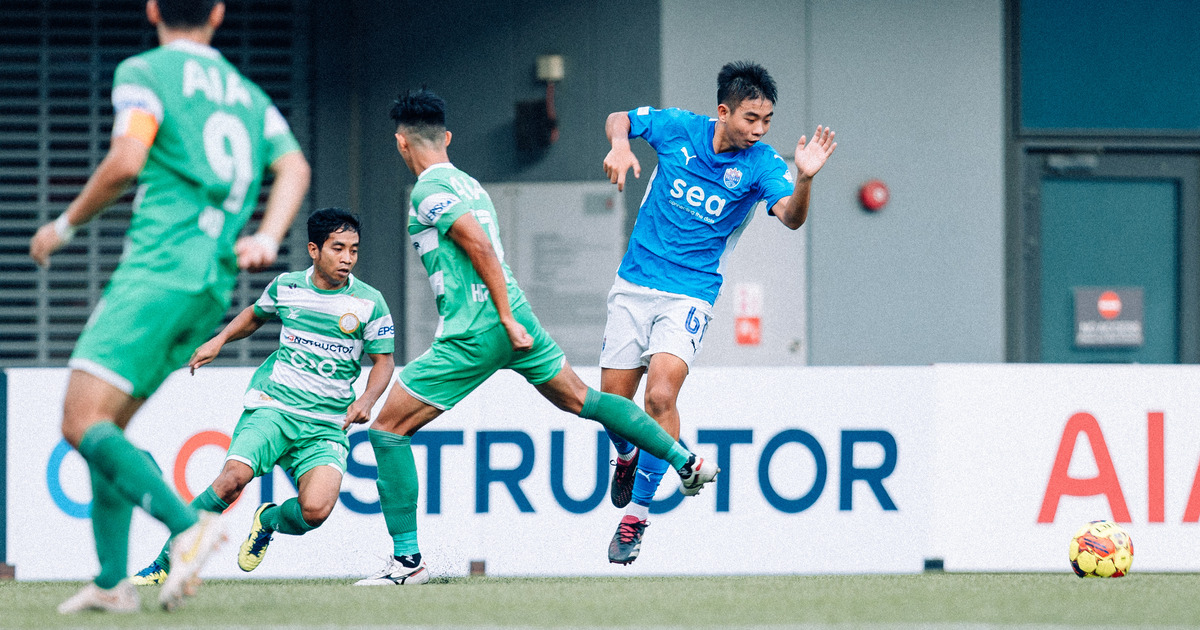 "It's really cool to be able to share a dressing room with great players like Diego and Max, but I'm not thinking that I've already made it. If you look at it in perspective, this is probably just the start of my career," he said. 
Nathan acknowledges – somewhat reluctantly – that he is now a beacon for the Sailors Academy and is aware that his exploits will inspire the next generation of trainees, and could well shape decisions that will impact their development. 
"I know what's at stake whenever I go onto the pitch and I'm relishing this responsibility to make the Academy proud. But I also know it's not just about me – there are many other players with potential in this Academy. 
"I'm sharing my little experiences with the first team to help them. At the same time, they're also hungry and inspired to make the step up and show their ability at a higher level.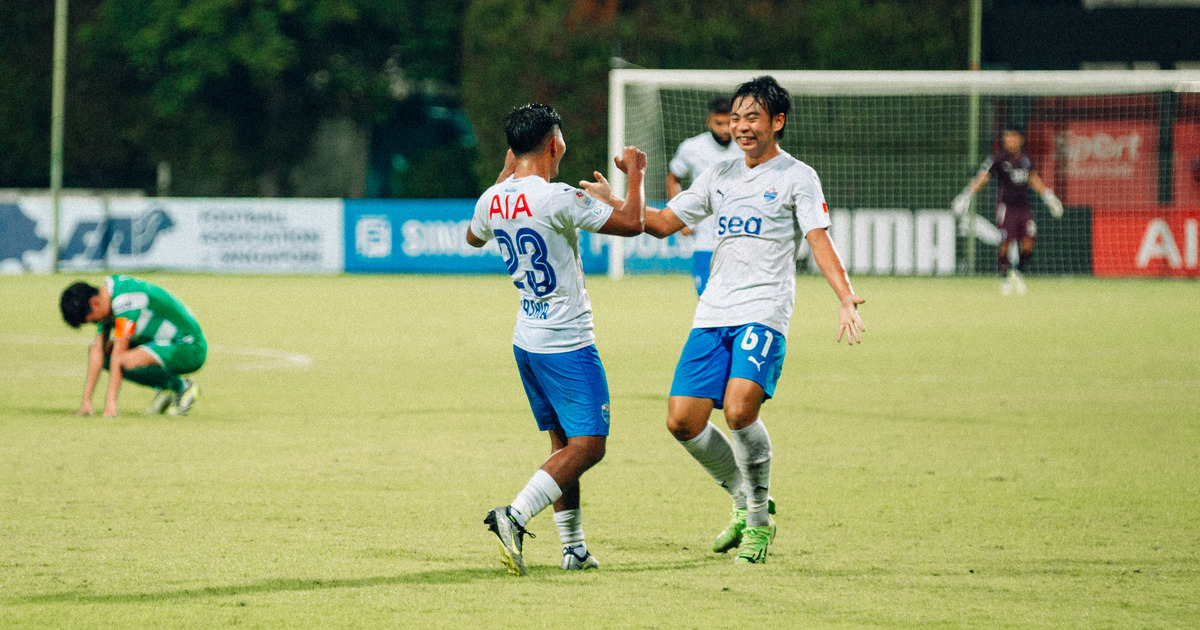 "That's a hunger that I share – I just want to keep on pushing to get better every single year."
MORE FROM LION CITY SAILORS: