A week after being dethroned as Singapore Premier League (SPL) champions, the Lion City Sailors showed resolve to dig deep and claim a 3-1 victory over a gritty Tanjong Pagar United side away at Jurong East Stadium on Friday (14 October) night. 
A terrific Diego Lopes volley was cancelled out by Shodai Nishikawa's header, before Gabriel Quak came off the bench to devastating effect with a clinically-taken brace that turned one point into three. 
The Sailors could have won by a larger margin and killed off the game much earlier, if not for a combination of some wasteful finishing and masterful goalkeeping by Tanjong Pagar goalkeeper Zharfan Rohaizad. 
Sailors interim Head Coach Luka Lalić gave praise to his charges for halting a four-match losing streak, but acknowledged that there is still room for improvement ahead of a maiden Singapore Cup campaign in late October.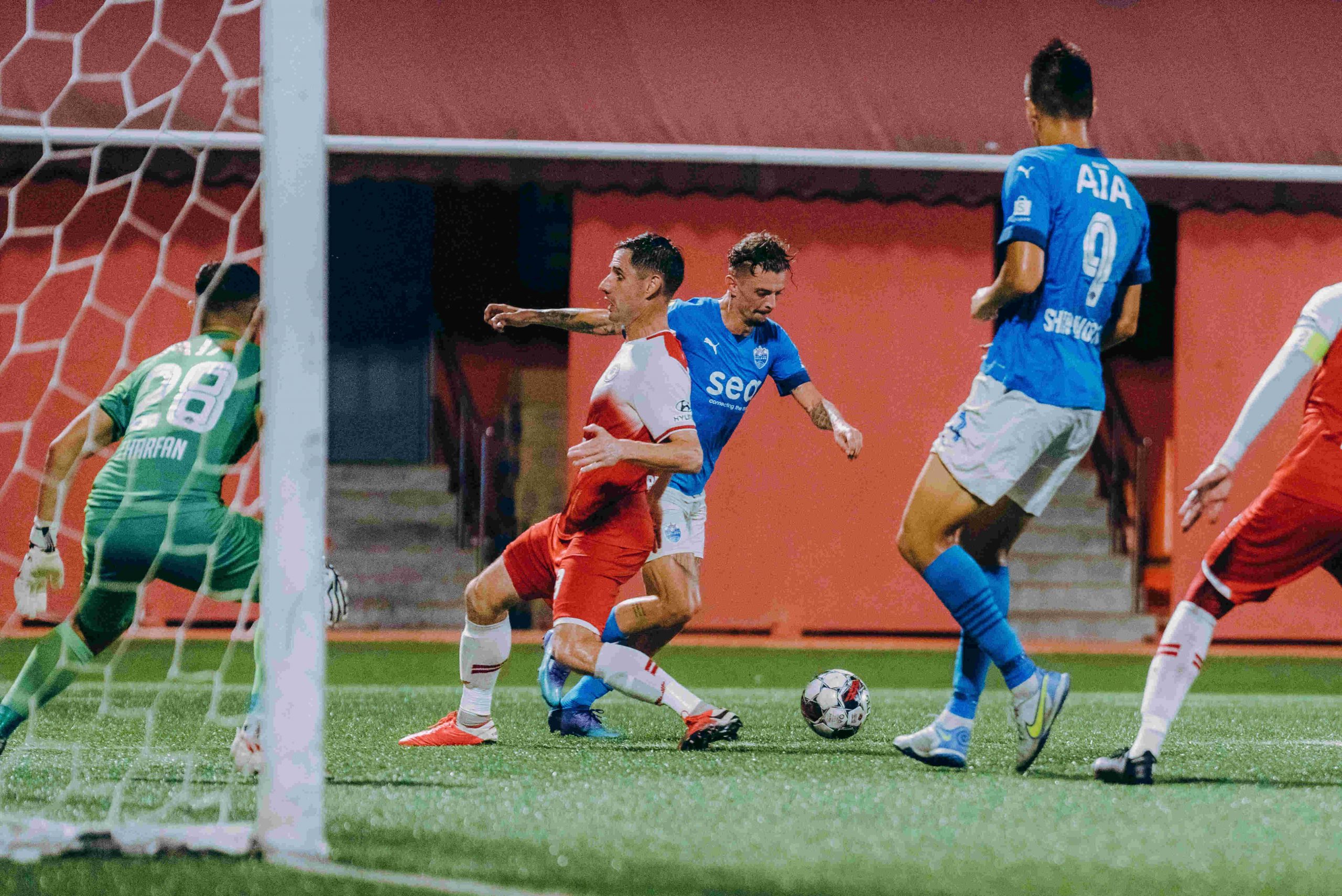 "I have to give credit to the guys for coming through with a win – they've been working hard to get this winning feeling back and we have to keep this going," said the 35-year-old. 
"We could have ended this game much earlier if we had finished the chances we had, but we didn't and paid the price by conceding a goal. That made the game more complicated for us, but we still got the result in the end. 
"We'll have to continue to work on things defensively because we're still allowing things to go through too easily for my liking and, of course, use our chances better in the upcoming games."
Luka stayed true to his pre-match declaration and put out a strong lineup against a Tanjong Pagar side, who are chasing for Asian Football Confederation (AFC) Cup qualification and keen to put up a good show for their fans in what was their last home game of the season. 
The Sailors were dominant in the early stages with Kim Shin-wook denied by the bar, before taking a deserved lead in the 17th minute.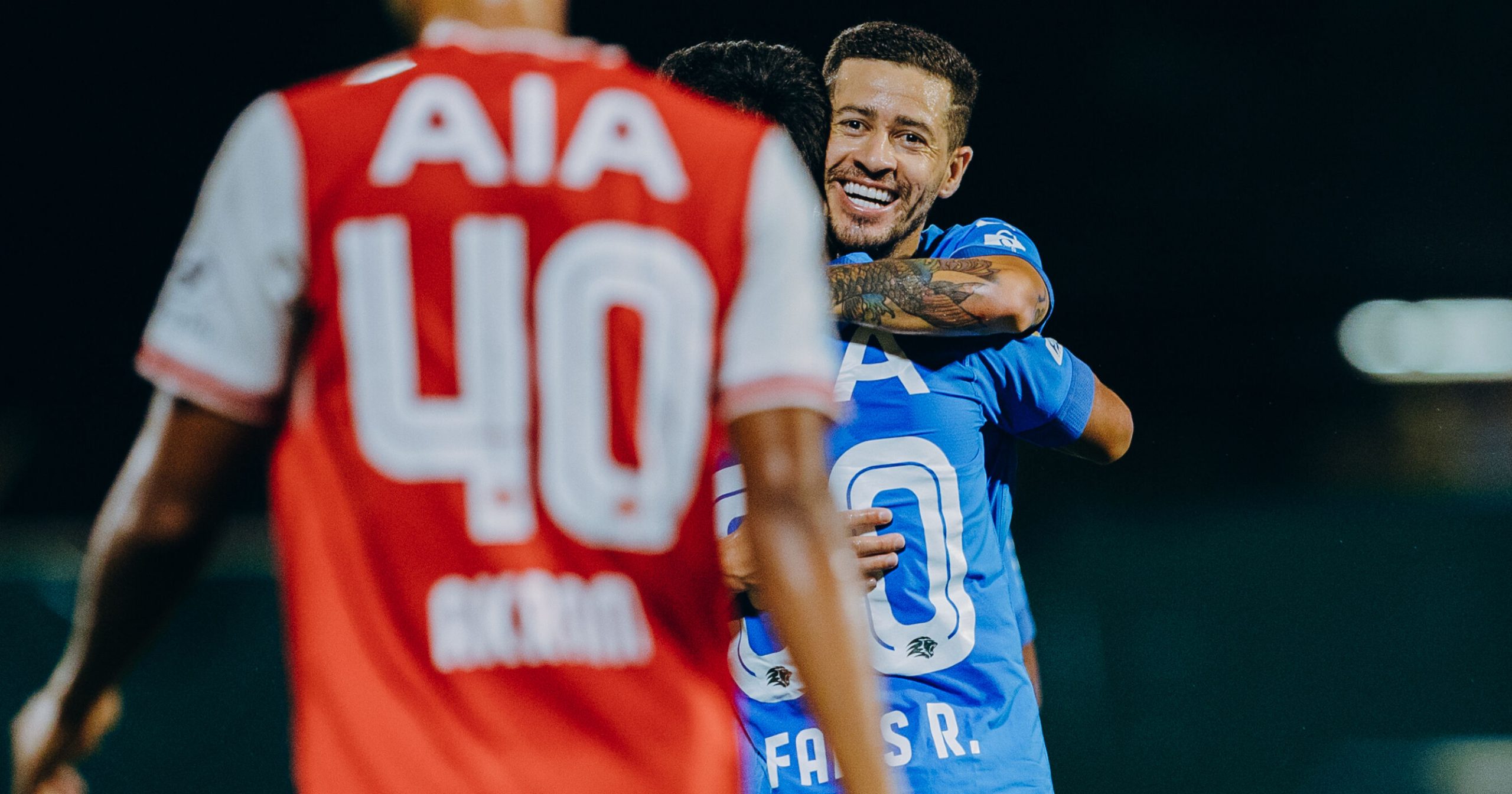 Keeping his eyes firmly fixed on Faris Ramli's inch-perfect cross, Diego connected with a sweet volley that nestled right into the bottom right corner of the Tanjong Pagar goal. 
That meant the Brazilian midfielder has scored in all four outings against the Jaguars this season, netting a total of seven goals. 
Luka's men then carved out several chances to extend their lead, but Zharfan stood tall in the Tanjong Pagar goal, pulling off some amazing saves to keep his team in the game. Shin-wook also missed a sitter, while Saifullah saw a wonder volley denied by the woodwork as the scoreline somehow stayed at 1-0. 
Tanjong Pagar rode through the storm and found an equaliser on 73 minutes, with Nishikawa sneaking in at the back post to nod past Izwan Mahbud after Khairul Nizam had knocked an Aqhari Abdullah cross into his path. 
But the Sailors regained the lead immediately from kickoff, with Gabriel benefitting from an excellent Maxime ball over the top to fire a sharp finish past a helpless Zharfan. 
At the other end of the pitch, Izwan did well to deny Reo Nishiguchi in a one-on-one situation and that seemed to spark the Sailors into action.  
Found by yet another exquisite Maxime cross in the 89th minute, Gabriel did the rest with a crisp volley to notch his 11th goal of the season and bag the Man-of-the-Match award for good measure. 
Having hit double digits for two seasons running, Gabriel is driven to help the Sailors end the year on a high note. 
"I have faith in my own abilities and believed that I could come on and make a difference. I'm just glad that I'm able to contribute to this victory," said the 2020 SPL Player of the Year. 
"It's not easy to get back up after losing four games, but the team showed character and fought till the end. But we cannot be content with this victory, we have to continue to put in the hard work and go into the Singapore Cup in good shape. That's the only way to repay our fans."
MORE FROM LION CITY SAILORS: