Miray Altun netted a brace in last Sunday's (5 November) Deloitte Women's Premier League (WPL) 11-0 win over Geylang International that sealed the title for the Lion City Sailors, with those goals taking her season tally to eight, the Sailors' second highest goal tally behind Izzati Rosni's 12.
And while the 18-year-old is hoping to keep up with her goal scoring form when the women take on Hougang United on Sunday (19 Nov) at the Choa Chu Kang Stadium, it is clear that the forward's drive for team success trumps any ranking or goal scoring feats.
"I hope to contribute more to the team in the last two games by assisting and scoring in any given opportunity, and I am happy that I was able to contribute more than I did last year," said Miray. 
"But I believe it is a team effort, because at the end of the day, what matters is our total goals and the points we can gain per match.
"I'm not really keen on comparing myself to my teammates because we're all skilful players in our own right. I am a competitive person but it's really competing against myself."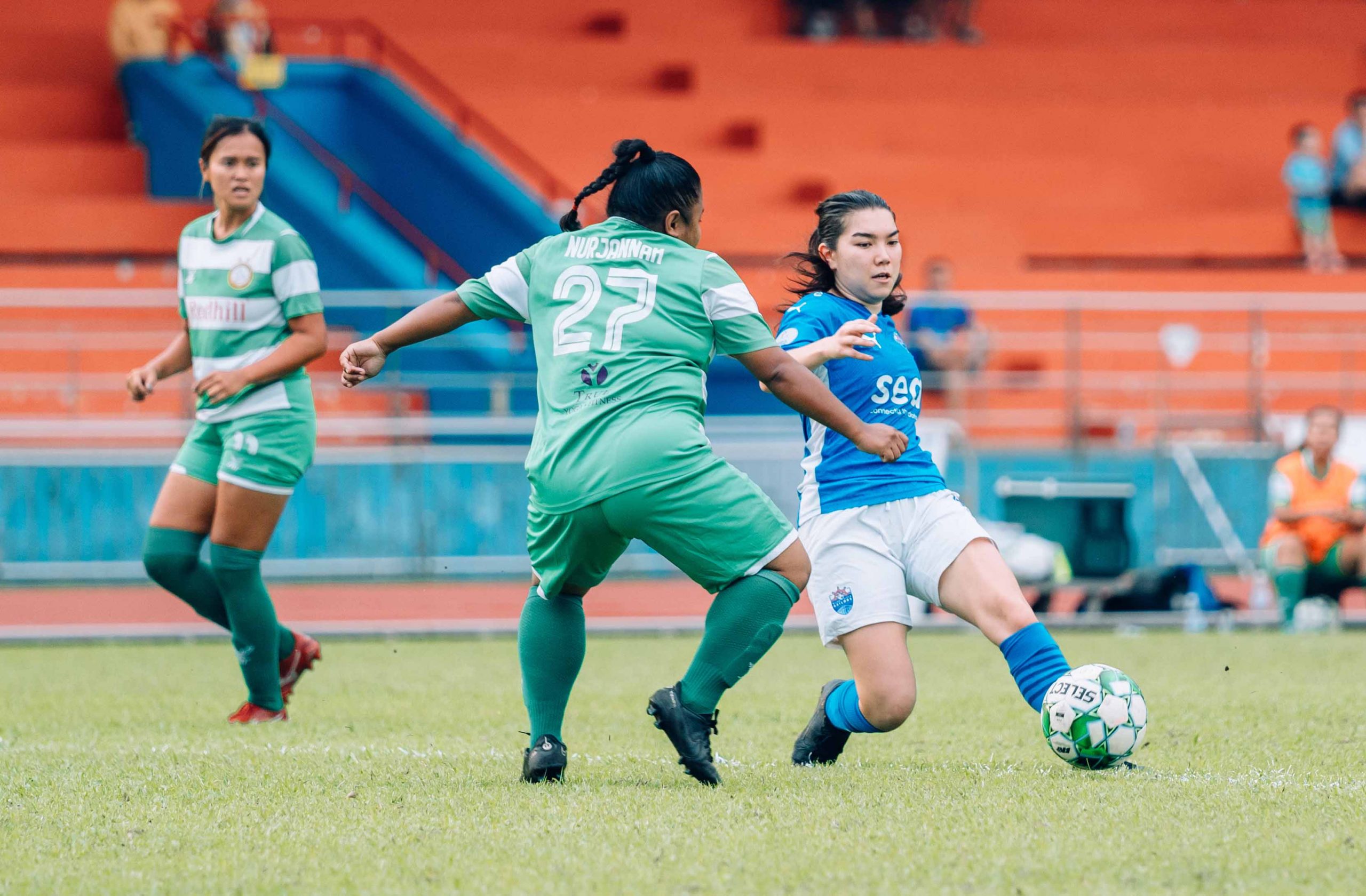 While Miray credits Head Coach Yeong Sheau Shyan's training for her success in front of goal, Miray has added her own personal touch to a training system she believes has been effective.
"The training helps me in terms of learning how to get into open spaces and go into shooting positions more smoothly," said the forward.
"What I've been doing differently from last year is having visualisation training where I picture myself scoring. I do that more actively now than ever and I think it is working."
Looking ahead to facing an in-form Hougang side, Miray and the team have their eyes on three points and a clean sheet.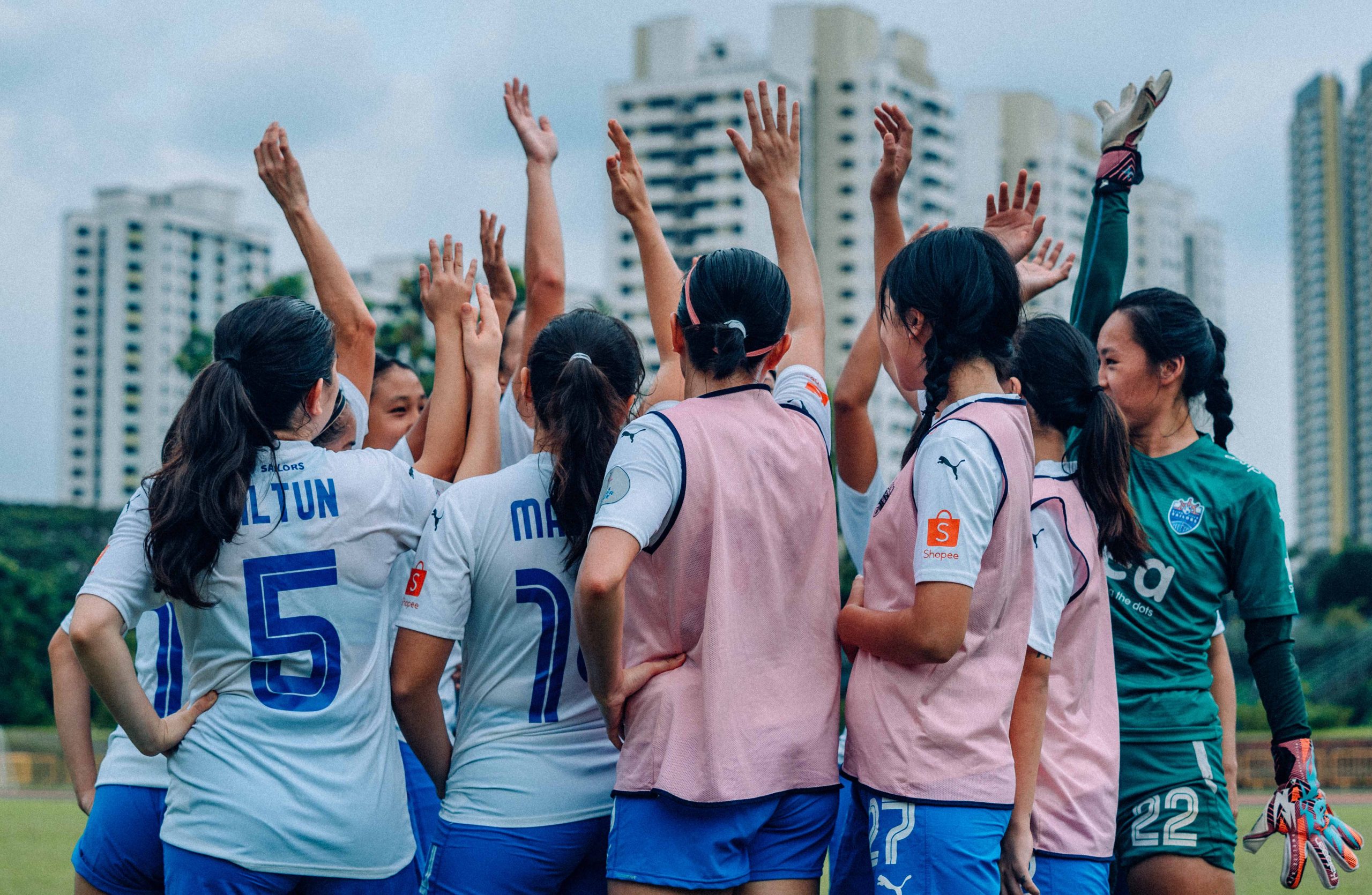 "Our team is different from the last time we played against Hougang in July because we have lost some players through injury and other commitments. The team dynamic has changed but Coach Sheau Shyan has given us new adaptations to make," said Miray.
"We know that Hougang has a solid defence, but I am quite excited to see how we can break through them. We need to keep the same intensity we had this whole season and minimise mistakes so we don't concede goals."
Fellow forward Nica Siy was part of last weekend's skeleton squad – the women only managed 11 players on the day, and not all of them were fully fit – when she returned to action after missing several games due to work commitments. Available for selection against Hougang, the mid-season signing called for her teammates to complete the job in a season that has witnessed consistently excellent performances.
"We've been unbeaten throughout the season and we would like to maintain that. We're determined to finish the season with the same level of excellence that got us the title," said Nica who signed with the Sailors women earlier this year, in August.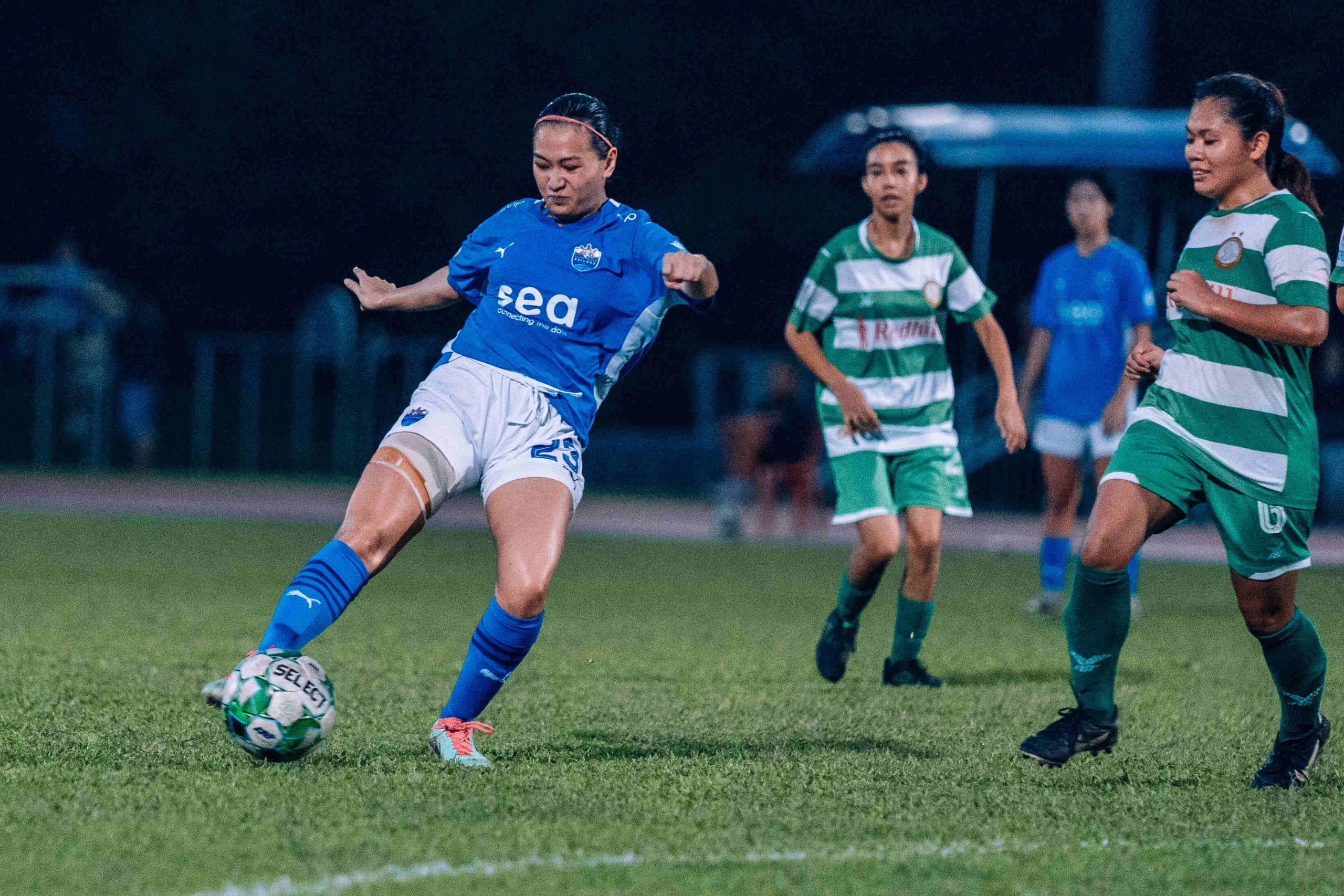 The Philippines-born forward got her first goal for the club last Sunday, making her the 19th Sailor to score this season. 
"It was a remarkable experience and marked a significant moment in my journey with the team. The goal made me feel like I'm back in the groove," she gushed.
"Playing in Singapore has been an incredible journey. I've enjoyed every moment of evolving alongside my teammates and embracing the unique spirit of this country. With just two games remaining, my focus is to continue improving, maintain a high performance and contribute to our team's success."
MORE FROM LION CITY SAILORS: