After a four-week break, the Lion City Sailors will get back to league action when they travel to Balestier Khalsa this Sunday (19 June) evening.
Kim Do-hoon's men will do so on the back of a six-match winning streak in the AIA Singapore Premier League (SPL), and another victory at the Toa Payoh Stadium will see them set a new club record.
However, the Korean is more focused on continuing the momentum that was being built before the international break as the Sailors hunt a second straight SPL title.
"Such statistics are not in my head," he said. "It is more about how we can sustain good performances on the pitch after coming back from the Asian Football Confederation Champions League (ACL) and show continuous improvement. Of course, we will fight for the three points and put on a good show."
The Sailors were far from their best in their first match upon their return from the ACL back in May – a 4-3 win against Hougang United – and Kim knows that they have to put in a much-improved performance against the Tigers, who, despite having lost their last four games, will certainly pose their own threat.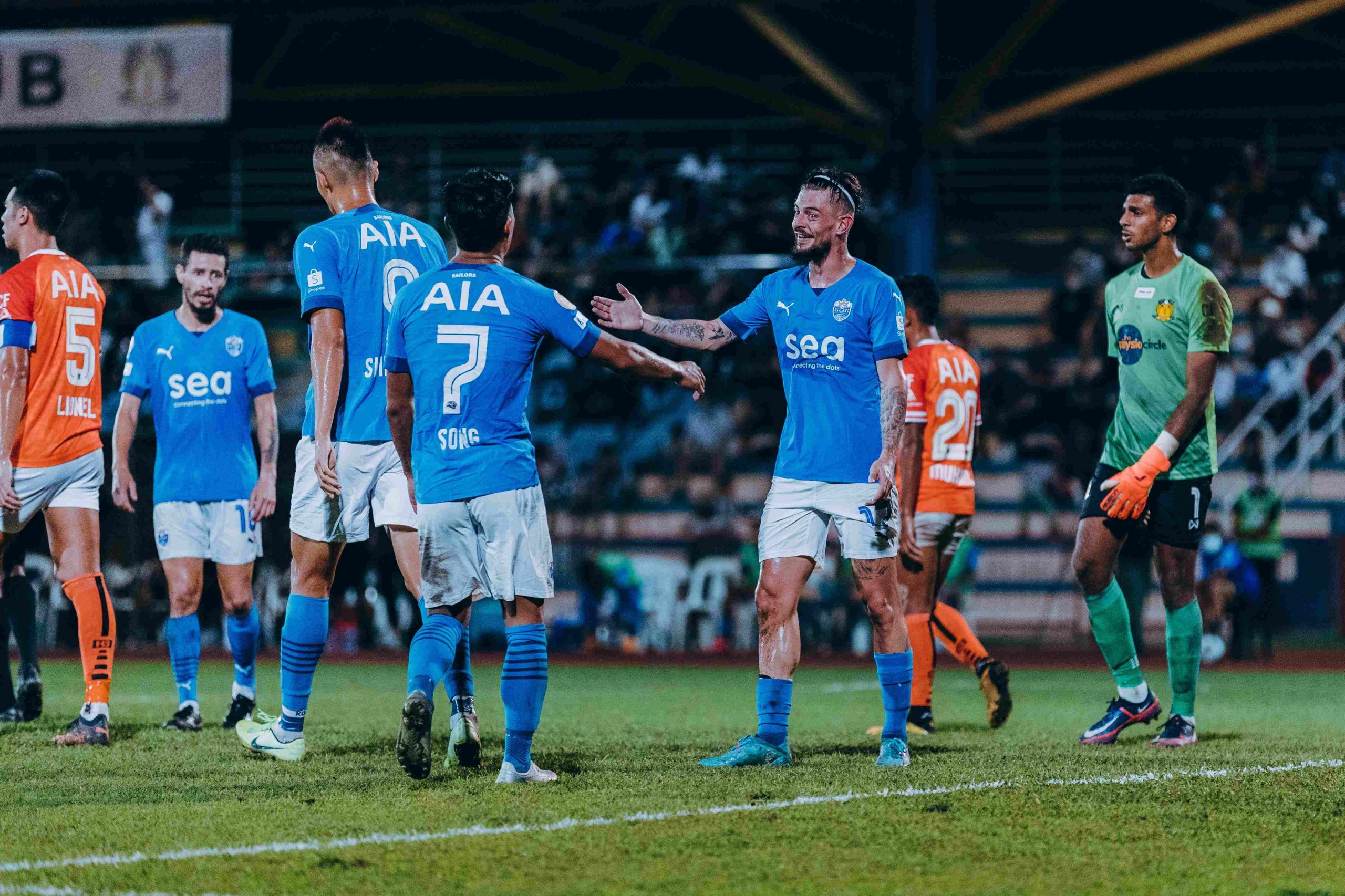 While the Sailors have won five of their six encounters in history, the one time they dropped points was at Toa Payoh Stadium. Then, Stipe Plazibat's 95th minute penalty salvaged a 1-1 draw, and Kim admitted that the venue might see him make some specific tweaks to his game plan.
"To be honest, it will have an effect on the match but at the end of the day, both teams will be playing under the same conditions and we will have to overcome any difficulties," he said. "I think that Balestier have been showing good performances in spite of the results; they added quite a few new players for this season and it always takes time to gel in a situation like that. But credit goes to their head coach (Akbar Nawas) for getting them to play some good football.
"It was not easy playing them in our last meeting (a 4-0 win in April) and I believe it will be the same this week… They are a team who likes to play offensive football and they are very aggressive at running behind their opponents' defensive line."
Kim revealed that the international break was a "good" one for those who were not on duty as they worked on fitness and individual aspects for improvement. However, the 12 Lions who were part of the Singapore National Team will still need to be assessed for match fitness.
Hassan Sunny and Shahdan Sulaiman completed all four matches during the window while Hariss Harun, Faris Ramli and Song Uiyoung played the majority of the minutes; Amirul Adli, Hafiz Nor, Nur Adam Abdullah, Iqram Rifqi, Adam Swandi and Gabriel Quak all saw action as well. Young midfielder Saifullah Akbar, however, is a doubt for the game after picking up a knock. "Whoever is ready will get to play," Kim said.
Nonetheless, the Sailors will welcome Zulqarnaen Suzliman back from the Young Lions after the 24-year-old completed his National Service, and Kim noted: "I am very happy to have him back and he has been welcomed back by everyone. He is an offensive full-back with speed and that threat is an asset for us."
It is clear that the spirit and confidence is high in the Sailors camp, and Kim wants it to stay that way by getting all three points at the weekend.
"It is important that we play the football that we know we can, after good preparations," he said. "If we can show that on the field, I am sure we will have a good result."
MORE FROM LION CITY SAILORS: