They may have scored six goals in a resounding victory last Saturday (19 June) to achieve a club-record seven consecutive wins, but it is back to the usual grind at the Lion City Sailors' training  sessions. 
The defending Singapore Premier League (SPL) champions will face Albirex Niigata (S), their closest challengers for the league crown at the Jalan Besar Stadium on Friday (24 June), and skipper Hariss Harun has called for his team to keep their feet firmly on the ground. 
"We played really well in the last game, scored several goals too, but we must put that behind us," he said of the Sailors' winning return to SPL action after a month's hiatus due to the international break.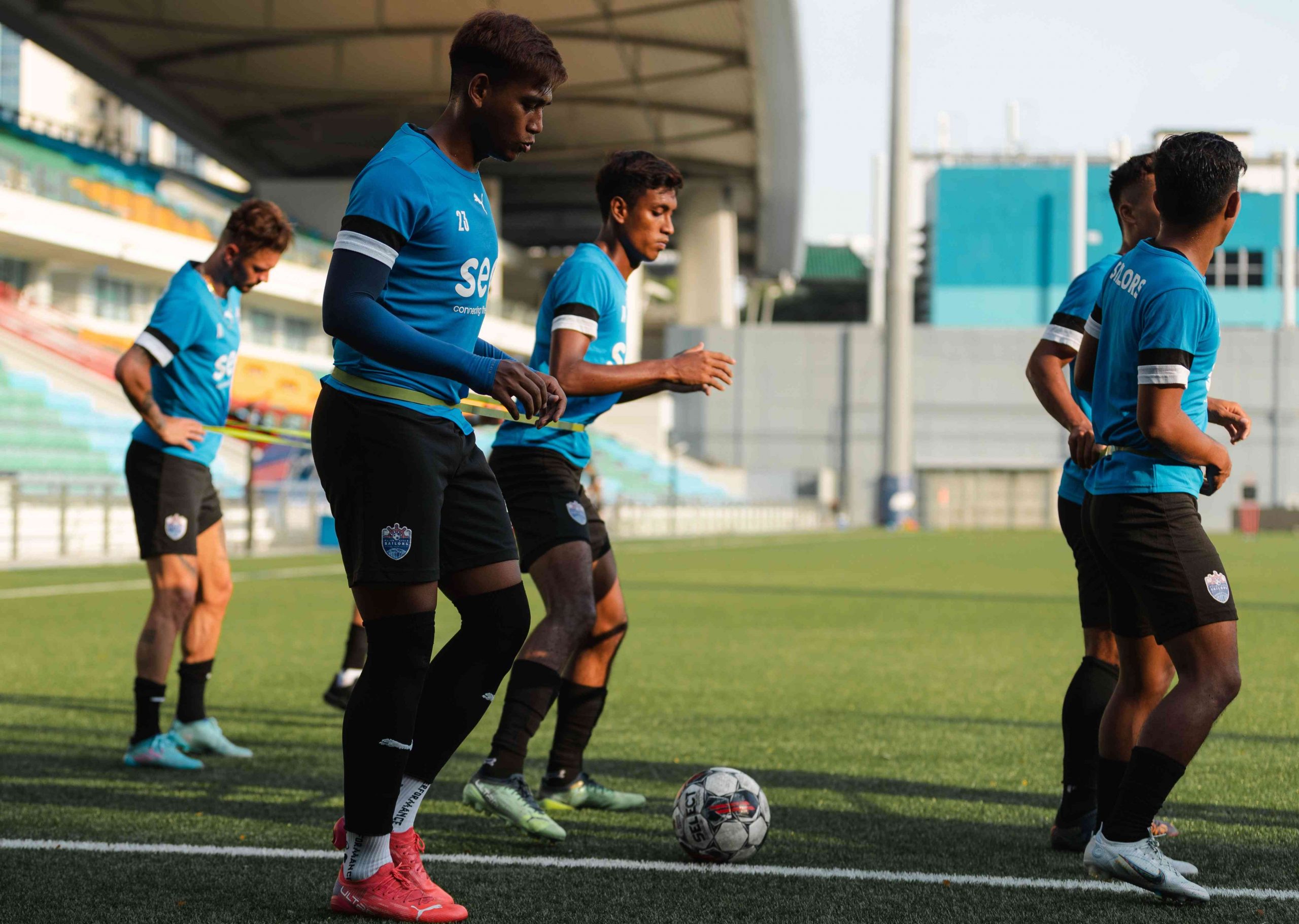 Hariss revealed that the National Team players in the Sailors' squad had to cope with a tiring travel schedule that took the Lions from Abu Dhabi to the Kyrgyz Republic capital of Bishkek, and while the team is managing fatigue well, he believes the mental aspect of the game will be important against their Japanese opponents.
"We can't take anything for granted, especially against our title rivals, Albirex. This is a different game, on a different surface, and we must be on our toes if we want to get all three points," he said.
"The mental side of the game will be very important, and we have to be absolutely focused on matchday, because we know what Albirex can do." 
Last week's 6-1 win on the natural surface of the Toa Payoh Stadium came with some scintillating attacking play but the Sailors will have to turn their minds to a high-pressing Albirex side, and the artificial surface of Jalan Besar. 
The Sailors and Albirex have played each other twice, the first clash saw the Sailors run out 2-1 winners in the season-opening AIA Community Shield, with the March SPL fixture ending in a 1-1 draw.
Albirex are second in the eight-team SPL standings on 22 points, trailing the league-leading Sailors by six. 
"We're playing at home, so we need to go out there, get the job done and take all three points like we aim to do in every game, but we know we can't take it easy," said the 31-year-old, who pointed to the two close encounters against the White Swans this year. 
"We know they will press us with speed – something they do well – so we have to be careful. We have to be compact, score goals and be in control of the game for the entire match, because if they don't have the ball, it'll be difficult for them to hurt us," said Hariss. 
"Both teams have quality, so the difference will be in the mental side of the game – we must stay sharply focused if we want all three points." 
MORE FROM LION CITY SAILORS: