As part of the club's ongoing drive to do its part for the community it lives in and serves, the Lion City Sailors have joined hands with the Dyslexia Association of Singapore (DAS) to dedicate an entire matchday to promote awareness of the cause.
The Sailors have pledged all ticket proceeds from their next Singapore Premier League (SPL) home match against Tampines Rovers on Sunday, 24 July to the DAS Bursary Fund to support more children with dyslexia from low-income families to gain access to the specialist intervention that they require.
This special matchday that comes as DAS celebrates its 30th anniversary will also see selected DAS students escorting the Sailors players out onto the pitch at Jalan Besar Stadium and serving as ushers at the venue as well.
Fans who attend the match to show their support for the cause can enjoy fringe activities including display stations featuring art pieces created by DAS students, games and other merchandise booths curated by DAS to amplify fundraising and promote awareness of dyslexia.
Individuals with dyslexia will have difficulty with reading, writing and spelling due to problems identifying speech sounds and learning how they relate to letters and words. Dyslexia affects areas of the brain that process language, however, it does not mean they cannot learn. Individuals with dyslexia just learn differently.
Renowned personalities such as F1 racing driver Lewis Hamilton, physicist Albert Einstein as well as Singapore's founding Prime Minister Mr Lee Kuan Yew are known to have dyslexia.
Today an estimated 23,000 local students from pre-schools to secondary schools in Singapore have dyslexia severe enough to warrant intervention.
Studies have shown half of these children also face co-occurring challenges such as attention deficit hyperactivity disorder (ADHD), dyspraxia, dyscalculia and Asperger's Syndrome. As such, DAS needs to raise over S$2 million each year to provide bursaries for its lower-income students to gain access to the specialist support they need to be successful in learning.
Funds raised by the Sailors will be channelled to the broader DAS efforts as part of its 30th Anniversary celebrations that will culminate in its 2022 Charity Gala Dinner to be held on 7 September 2022 that will be graced by President Halimah Yacob – who will attend as the event's guest-of-honour.
Delighted to be partnering DAS to help raise awareness on dyslexia and do their part for a greater cause, Sailors CEO Chew Chun-Liang said: "We're grateful for DAS' trust as we work together to do our bit for what is a learning difference that can be a cause for real life-long struggles for individuals and their families.
"This is DAS' 30th anniversary, and we're honoured to be a part of their efforts to commemorate all those decades of good work helping Singaporeans with dyslexia achieve more despite this learning difference."
Sailors captain Hariss Harun was honoured for the Sailors to be able to lend their weight to what is a worthy cause.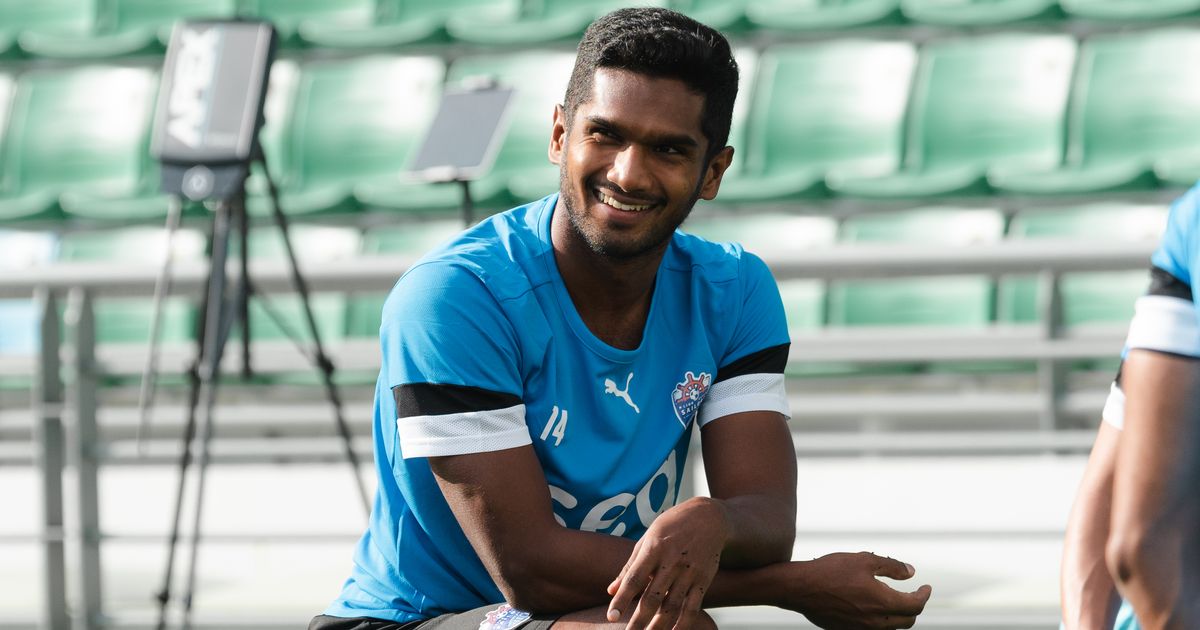 He said: "It's important for Singapore to have an inclusive society. We all must do our part and help the less privileged in our community.
"Kids with dyslexia have certain struggles and need all our help, so we're absolutely delighted to be able to support this great initiative."
DAS' Assistant Director of Publicity and Publications, Deborah Hewes, is someone who can speak from personal experience. She grew up with dyslexia and all three of her children have similar learning differences.
"Learning with dyslexia is challenging and school can be really tough, but with perseverance and hard work learning becomes easier over time – just like playing sport, putting in the training and practice makes for a winning team! All students benefit from inspired teachers and coaches, and with the right support they can have the confidence to be successful in their life endeavours.
"Our DAS students can shine in many areas and sports can help to level the playing field where they can shine. Supported by their team and coaches, sports is a great way for a child to experience success," she said.
Grateful for the support that the Sailors are giving to DAS students, she added: "The excitement of being on the pitch with some of their sporting idols and being part of this special event helps to raise awareness that learning differently is a challenge to embrace."
Through the commitment of an entire matchday to the DAS cause, the Sailors hope to help raise funds for those affected by dyslexia and also foster greater understanding in the community through the Beautiful Game.
"Football can be a fantastic vehicle for worthy causes, and at the Sailors, we are firmly committed to doing our part for the communities that we live in and serve," said Chun-Liang.
"We want to take this chance to rally the Sailors fans and the football fraternity to get behind the cause – come down, enjoy the game and perhaps learn something that also affected our founding Prime Minister, the late Mr Lee Kuan Yew."
Tickets to the Sailors vs Tampines match are available on SISTIC. Tickets can also be purchased at the Jalan Besar Stadium's ticketing counter at the North Gate on matchday.
See you Sailors fans on matchday as we look to come together and Score for Dyslexia!
MORE FROM LION CITY SAILORS: