Standing in the centre circle at the Jalan Besar Stadium, Kim Do-hoon stood still, hands on hips and eyes fixed on the players in front of him. With a shrill burst of the whistle, he barked instructions and stepped in to demonstrate to his Lion City Sailors exactly what he wanted. 
The South Korean was leaving no stones unturned as the Sailors prepared for what is poised to be a titanic battle on Friday night (18 March) – a final challenge in the Singapore Premier League (SPL) before the international break next week. 
The Sailors will face Albirex Niigata (S) at the Jurong East Stadium in a battle between last season's top two sides. In 2021, both teams were neck and neck in a tight title race, going into the final day level on points before Kim's men held their nerve to be crowned SPL champions for the first time. 
Rivalries were renewed in the 2022 season curtain-raiser, with the Sailors coming from behind to triumph 2-1 in the AIA Community Shield in February. Some four weeks after that encounter, both sides will meet again – this time with three points at stake.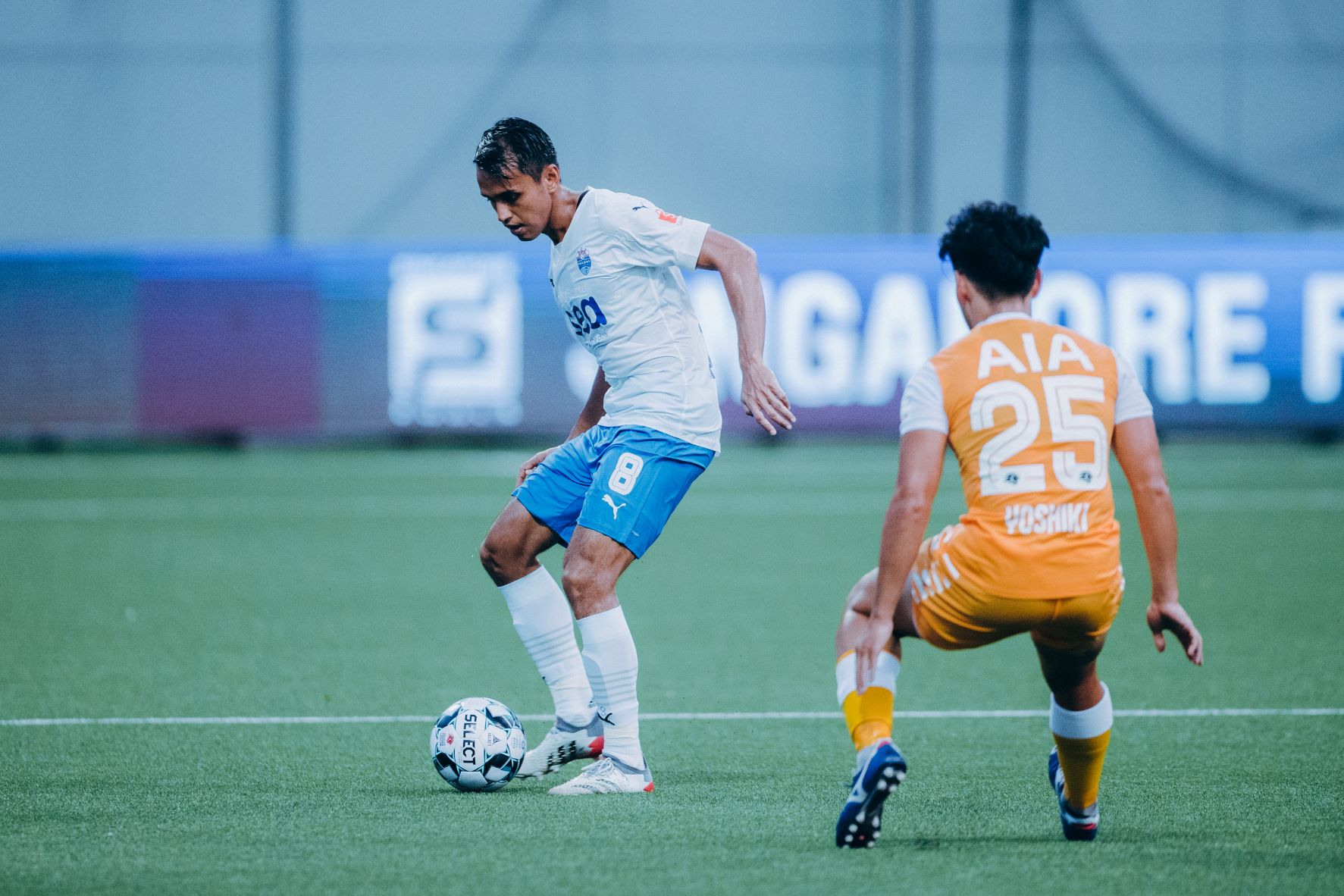 Kazuaki Yoshinaga's White Swans have been in imperious form since losing 2-0 to Tanjong Pagar United on opening day, plundering 11 goals without reply as they thrashed Balestier Khalsa 6-0 and Young Lions 5-0 respectively to come into this clash level on six points with the Sailors after three matches. 
Both sides have their eyes set on the summit which is currently occupied by Tanjong Pagar (seven points), and Kim is under no illusions on the magnitude of this game. 
"We have confidence – after beating them in the Community Shield – but this will be a whole new challenge. They'll want to avenge that defeat, and especially since they're playing at home, I'm sure they will give something more for their fans," said the 51-year-old. 
"We just have to stay humble, and focused on our task: on the pitch, the players have to be prepared to run that extra step for each other. We'll have to put on an improved performance to get the result that will put smiles on our fans' faces." 
The Sailors fell to identical 3-2 defeats in 2020, before holding the White Swans on all three occasions in 2021. 
Indeed, an improved performance – a more cohesive display specifically in areas of defensive organisation and offensive rhythm – will be required if the Sailors are to get what will be a first-ever league victory over Albirex.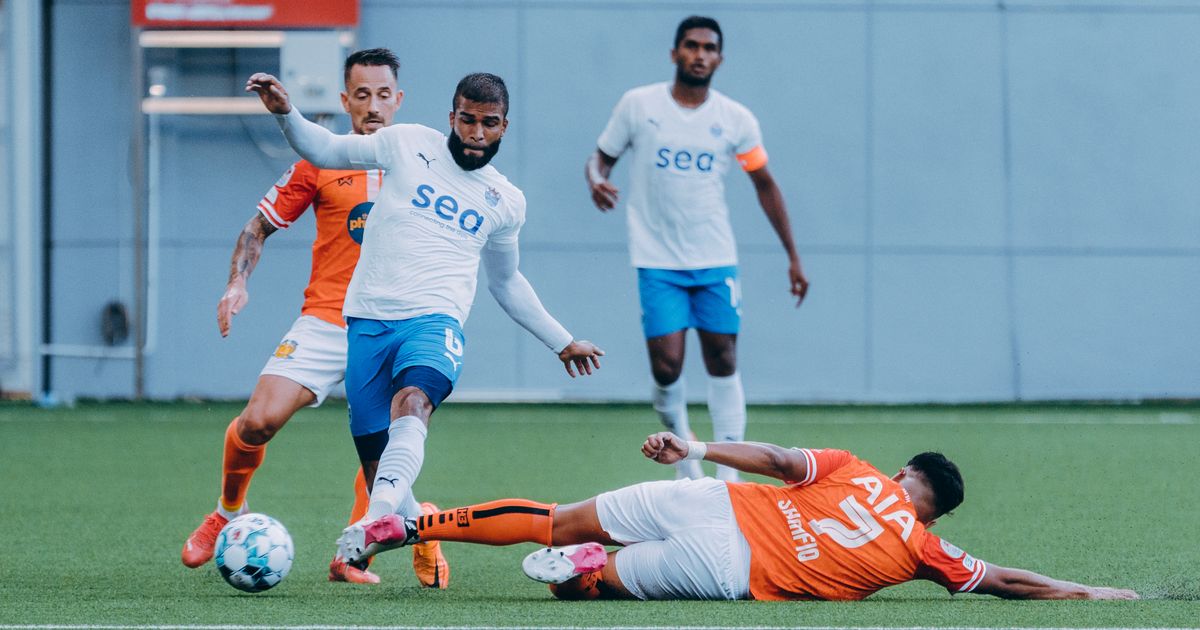 "It's understandable that our fans are quite disappointed with our first four matches (Shield and three league games). There are reasons why we've not been able to produce our best football yet, but we're not providing excuses," said Kim, who first took charge in July 2021. 
"With a few new players, it definitely takes time for the squad to come together, and we're still a work in progress. (Kim) Shin-wook has been training very hard since he's here and he has the capability to contribute more than just goals for the team. We're working on the offensive rhythm and the attacking combinations definitely need to be more precise, but that will come with more understanding and more matches. 
"I always emphasise team defensive solidarity – because it's not just about individuals. The last game (1-0 win over Tampines Rovers) proved that if we don't concede, we can nick a goal at the other end and win the match. Without conceding, we need not be pressured by the scoreline and take extra effort to get back into the game." 
While the 2022 season is still in its infancy, it is setting up to be an intriguing one with the likes of Tanjong Pagar and Geylang International showing they have what it takes to be amongst the top few local sides.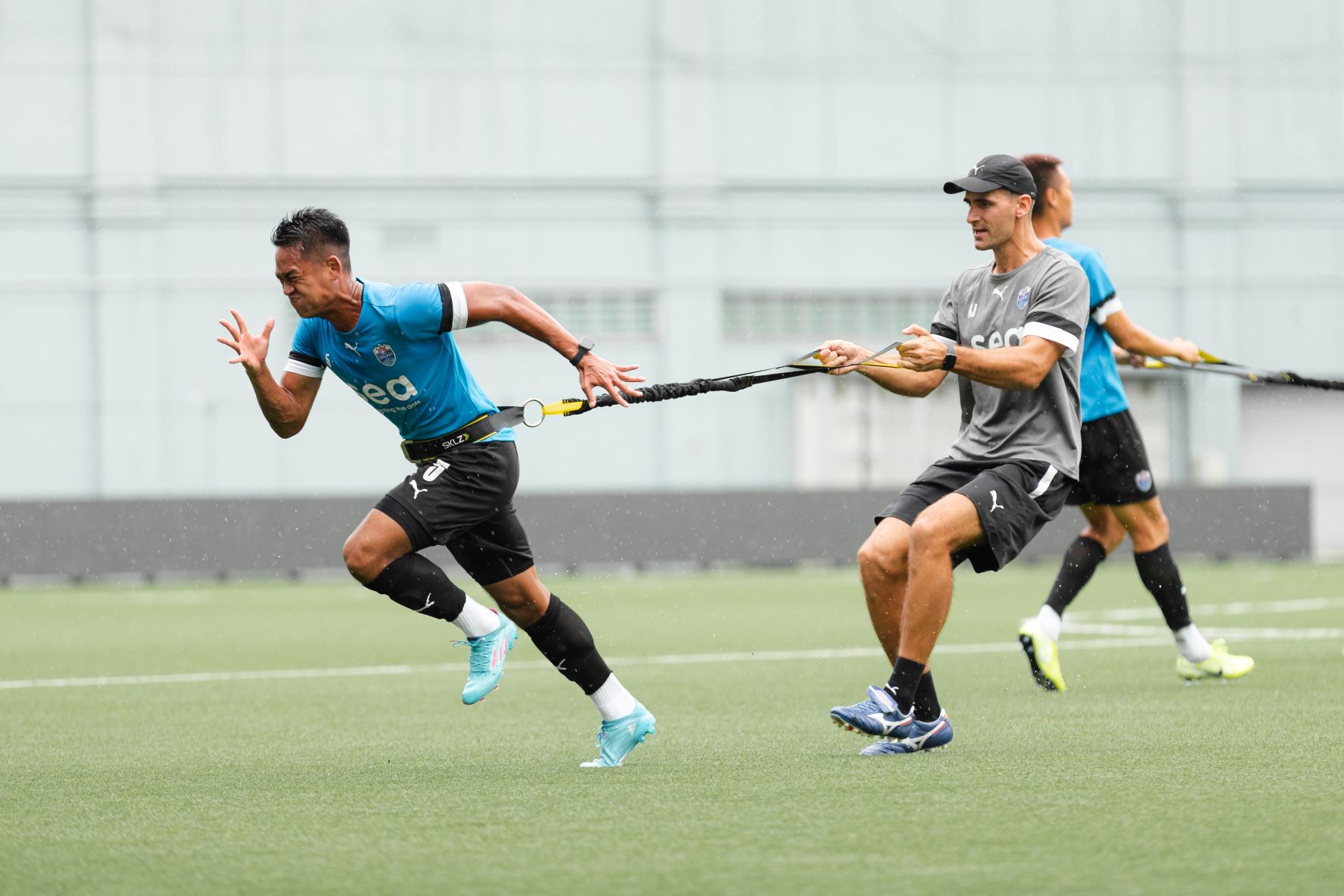 Kim wants his Sailors to embrace the challenge from other teams and go above what they produced in the previous campaign. 
"We know coming into this season that opponents will be more aggressive to challenge us even more. But that's something that will help my boys to stay more focused in training and matches," he said. 
"We have to take up this challenge to constantly improve ourselves and lift this team to the next level. We have to go out in every game with the right mindset and play with our philosophy. 
"One thing's for sure: the attitude and spirit in the team have been superb. Everyone is putting their head down to do what we need to do, and that's what gives me the confidence that we can get better after a slow start."
MORE FROM LION CITY SAILORS: