The Lion City Sailors Women's Team needed to dig deep and turn in a gritty, spirited performance to eke out a 1-0 win against Hougang United at the Choa Chu Kang Stadium on Sunday (19 November). 
The Sailors had already secured their second Deloitte Women's Premier League (WPL) crown after beating Geylang International 11-0 on 5 November, but were tasked with the additional mission of getting through their last two league matches to secure a second unbeaten season in domestic football.
And they responded with a steely grit worthy of back to back WPL champions.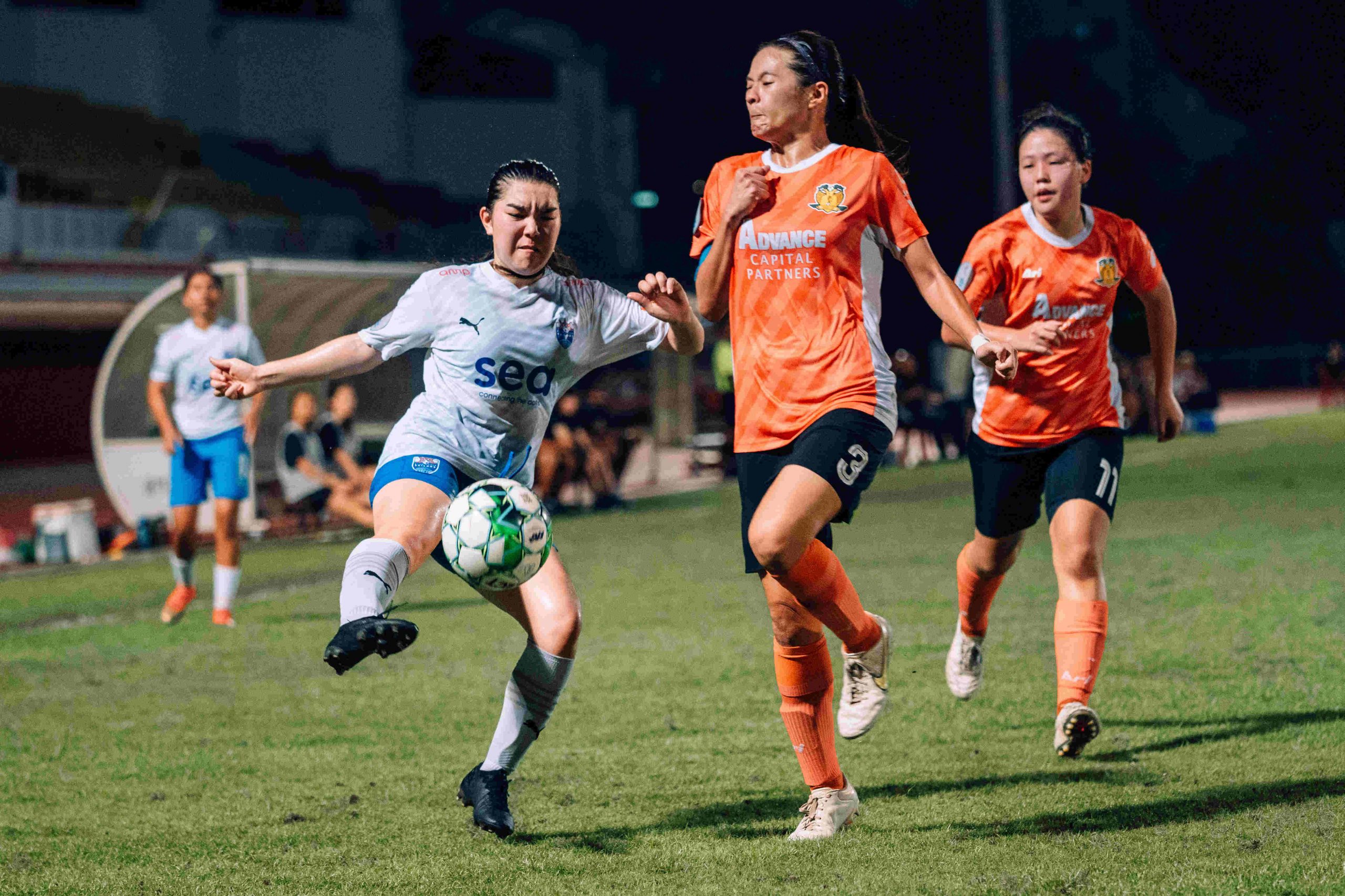 Nur Syazwani Ruzi — WPL Young Player of the Year nominee for 23 November's Football Association of Singapore (FAS) Awards Night 2023 — converted a penalty late in the second half to claim the only goal on a night that saw more stout defending than goal scoring opportunities for both sides. 
With compact defending by the Sailors and the Cheetahs in the first half, there were few good opportunities in front of goal. While the Sailors had more possession of the ball, Hougang's relentless pressing made it difficult for Sailors' Head Coach Yeong Sheau Shyan and her charges to find a breakthrough in the final third of the pitch. 
"Credit to Hougang, they made it hard for us the entire match. It was impossible to get any rhythm or flow in the game as the ball was booted away as soon as it landed," said Sheau Shyan. 
But the Sailors did carve out a couple of half chances in the first half. A speedy run down the left flank and then a smart cut-back by Cara Chang found Miray Altun, but the latter's shot was blocked. Skipper Ernie Sulastri Sontaril also tried her luck from long range twice, but to no avail.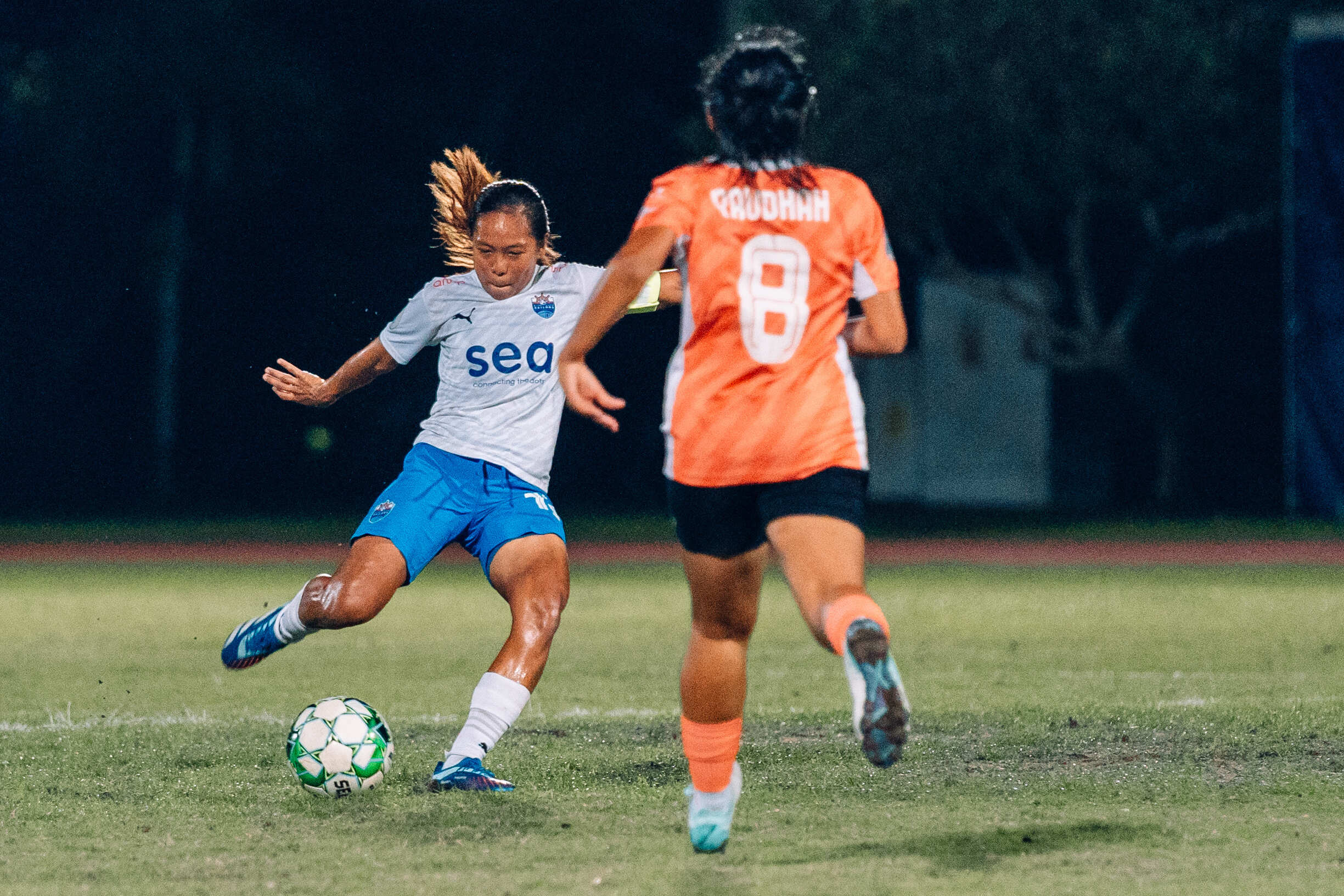 "We prepared to play in a tight space and compact block for this match but what we could not replicate in practice was how aggressive they put their bodies on the line and legs into every challenge," Sheau Shyan added. "I would say that we did prepare the team to stick with our style regardless of the frustration felt."
Instrumental in helping to keep a clean sheet against the Hougang United team was centre-back Sara Hayduchok, who assertively shut down several Cheetahs' attacks. Working alongside fellow defenders Syazwani, Munirah Mohamad and Ernie as well as goalkeeper Beatrice Tan — who all put in gutsy  performances — Sara made her presence felt on the pitch. 
"The first few minutes scared me actually because Hougang came out really strong, pressing us with a lot of intensity," Sara admitted. However, after getting her first few touches on the ball, Sara soon settled into the game. 
"Years of training help me to be strong in tackles physically," Sara said. "However, when it comes to mentality, I always go into tackles with confidence and strategically put my body in a position that protects myself from potential injury."
Pointing out that the Sailors had to learn to work in crowded spaces due to Hougang's deep defensive block, Sara shared that the team has been focused on maintaining possession in these tight areas. "We also prepared defensively for a lot of long balls as we know Hougang is a fit team that can send the ball a considerable distance," Sara added. 
Fullback Tia Foong came on as a substitute in the second half and proved to be a lively force going forward, slipping in a well-timed pass to find Josephine Ang in the final third, with the latter's shot zipping just wide of the goal.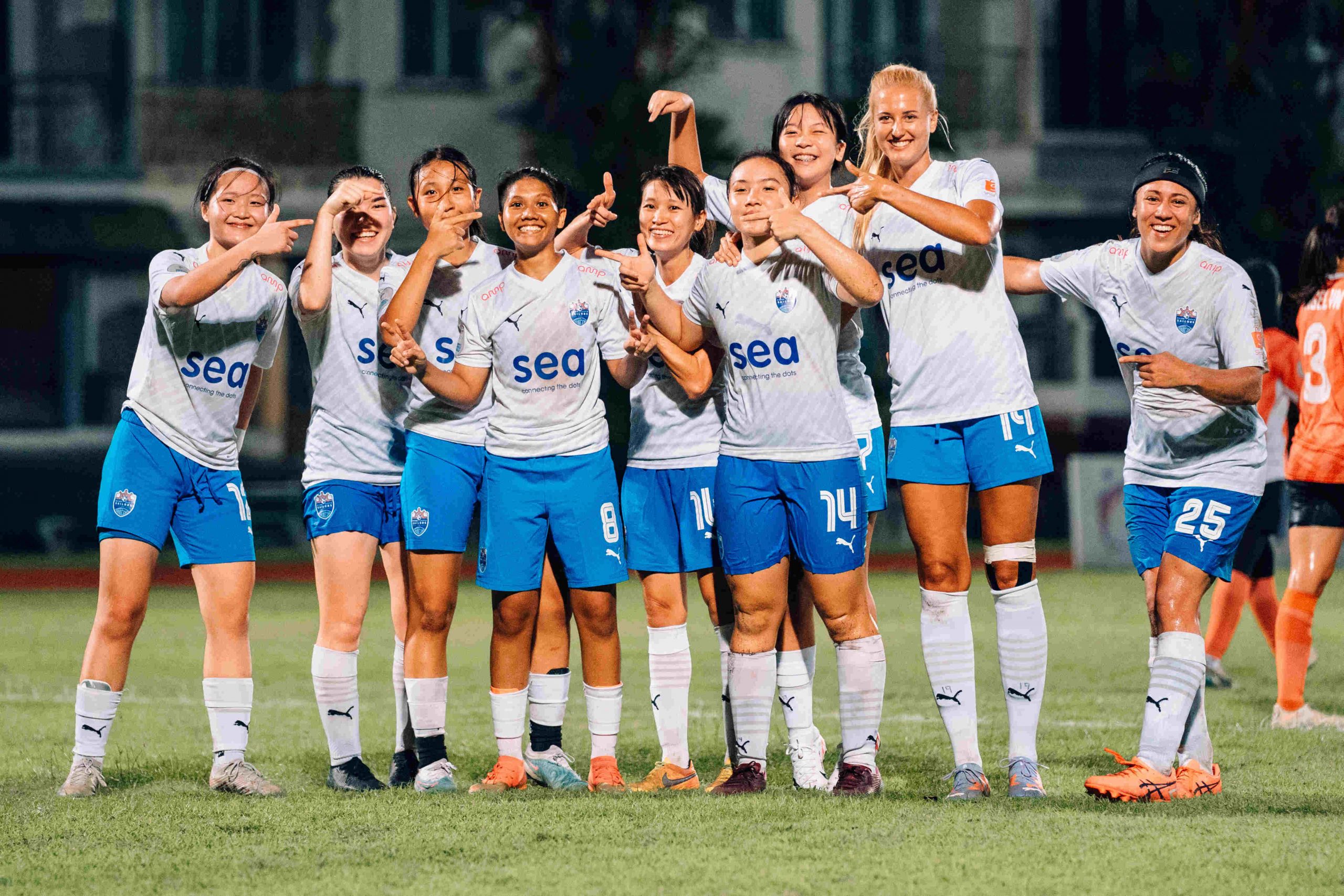 The deadlock was finally broken in the 82nd minute with Syazwani calmly converting a penalty after Sara was brought down in the box. 
Syazwani has found a knack for scoring game-winning goals from the penalty spot, after previously snatching the Sailors' only goal in a similar fashion during a tightly-contested match against Tanjong Pagar.  
The Sailors will close out their season on Saturday (25 Nov) against Tiong Bahru at the Choa Chu Kang Stadium.
"I would like to end the season with another win but most importantly, I hope we can play the last match in the style we want," said Sheau Shyan. 
MORE FROM LION CITY SAILORS: