After a victorious return to domestic football, the Lion City Sailors will continue their Singapore Premier League (SPL) title defence as they host Geylang International at the Jalan Besar Stadium on Saturday (14 May) evening. 
Kim Do-hoon's men put in a polished attacking display against Hougang United last Friday (6 May) that impressed many, but a couple of late defensive lapses meant the scoreline finished only 4-3 in favour of the champions – much closer than it should have been. 
That was the first time in 18 domestic outings, including the AIA Community Shield, that the Sailors have conceded more than one goal in a game under Kim and Sailors vice-captain Amirul Adli has called for a stronger defensive display against Geylang. 
"That was our first game back in the SPL, so we needed to adapt – it's vastly different from how it is in the ACL (Asian Football Confederation Champions League)," explained the 26-year-old. 
"As a defender, conceding goals is very disappointing and coach Kim always emphasises being solid in defence. Thankfully we got the win, now we just have to work on being organised as a team defensively and tighten up things at the back in the coming matches."
The Sailors are acutely aware of the threat that Geylang pose, with the Eagles inflicting their first and only SPL defeat in a 1-0 upset at Our Tampines Hub earlier in March – although Noor Ali's charges have since gone six games without a win. 
Adli believes his side will need to focus on themselves instead of fixating on the opportunity for revenge. 
"Geylang have got the players to punish us like Šime Žužul and Vincent Bezecourt, but we just have to concentrate on how we play our football and it's important how we bring the best out of each other," said the versatile defender. 
"We have to prepare well and not be complacent, even though Geylang has not been in the best of form."
Adli has enjoyed a good streak lately, largely featuring for the team on the right side of defence during the positive ACL campaign as well in the narrow Hougang win, and he is relishing the opportunity to shine in a new position. 
"Of course my preferred position is centre-back, but the team has a big pool of talent and it's not easy to get into the first eleven. So whatever opportunity I'm given, I will take it with open arms and give my 100 percent for the team," said the Singapore international.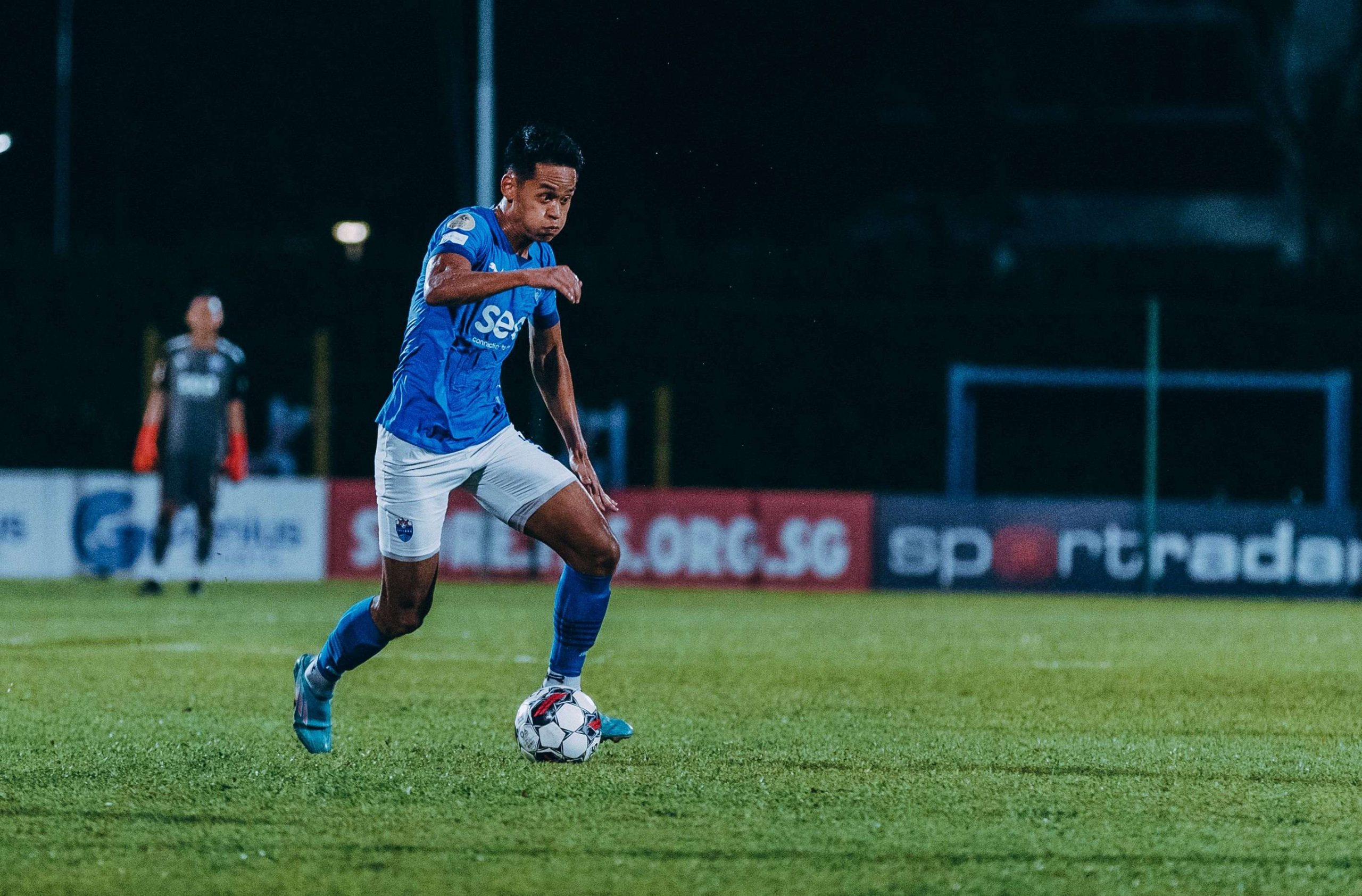 "This is the first time I'm playing at right-back for an extended time, but I'm slowly getting used to it. With tips from the coaches and my fellow defenders, I'm getting better game by game, for sure. 
"Most importantly, the full-back position is one that requires a high level of fitness and stamina – much more than a centre-back. So I've been trying to build up my fitness so that I can be the modern full-back that the team needs." 
The Geylang fixture will be the first home game for the Sailors since returning from the ACL, and with restrictions lifted to allow full-capacity at Jalan Besar, Adli is hoping to see fans turn up in throngs to inspire them to a fifth straight league win. 
"Even with the restrictions where only a certain number of people were allowed (into the stadium), the fans were amazing. So now it's even better where more of them can turn up to support us, moreover it's a weekend game," he said. 
"The roar from our die-hard fans means a lot to us and that gives us that extra bit of energy to reward them with positive performances and results. We really look forward to playing in front of them again on Saturday." 
MORE FROM LION CITY SAILORS: