Mdm Andriani will be the proudest person amongst the attendees at the Jalan Besar Stadium on Sunday evening when the Lion City Sailors take on Young Lions in a crucial Singapore Premier League (SPL) clash. 
Of course she would, both her sons are set to line up on opposing sides of the pitch, with Haiqal Pashia featuring for the Sailors while the younger Rezza Rezky plays for the Young Lions.
Born almost two years apart, the siblings have played alongside each other in the 2019 SPL season with Young Lions and also featured together for the Singapore Under-22s in the Merlion Cup in the same year. 
This will be their first time playing against each other at the professional level, after a missed opportunity in May when the two sides last met. On that occasion, the Sailors eked out a 1-0 win courtesy of a Shahdan Sulaiman free-kick, but Pashia was pulled off on the 58th minute mark before Rezza came on during the dying moments of the game. 
While he is looking forward to a competitive duel against his younger brother, Pashia empathises with his parents who are finding it hard to choose allegiances for this one.
"The only time we played against each other was probably during social football!" chuckled the 22-year-old. "It's going to be rather weird for my family – usually my mum and close friends will be at the stadium whenever I play, while my dad usually watches from home. 
"I'm really looking forward to playing against him. Obviously I want to help my team win the title but I also want him to show his abilities at the same time. All I can say is may the best team win."
The middle child of three boys, Pashia grew up in a football-obsessed household with his elder brother Refi Raditya, also a fanatic of the beautiful game despite not making it to the top. 
Pashia and Rezza did, earning spots in the various national age-group squads, then eventually entering the professional game here. 
While the duo enjoy a close relationship, sharing both on-pitch and life issues with each other, there is also a healthy sibling rivalry with both looking to push each other to greater heights in their football careers. 
"We're always somehow competing with each other – one thing we always talk about is who's going to be the first one to earn a Singapore cap?" shared Pashia. "We used to be quite harsh with each other when we were teammates and we often pointed out each other's mistakes on the field, but it was always all good when we stepped off it. 
"It's actually good to have a brother who is as competitive as I am because it drives me to be better, and we are ultimately working towards the same goals. We both want to go far and our target is to play for the national team together in the future."
Pashia feels a tinge of sadness that he and Rezza no longer train then go home together since his move to the Sailors in 2020, but is proud that his brother is now charting a path of his own. 
20-year-old Rezza has been a consistent starter in the Young Lions' engine room in recent games, while Pashia is also a first-team regular for the Sailors now.   
"I guess that's the process of growing up where we can't always be together," he said. "It's not easy for him juggling NS (National Service) and football at the moment, so I'm really proud to see him performing well and getting regular minutes in the SPL. 
"My family is incredibly proud to see both of us getting to where we're at right now, especially after all the work we've put in since we were young."
For 90 minutes on Sunday though, Pashia will set sentiment aside as he looks to get the Sailors back to winning ways against a dangerous Young Lions side.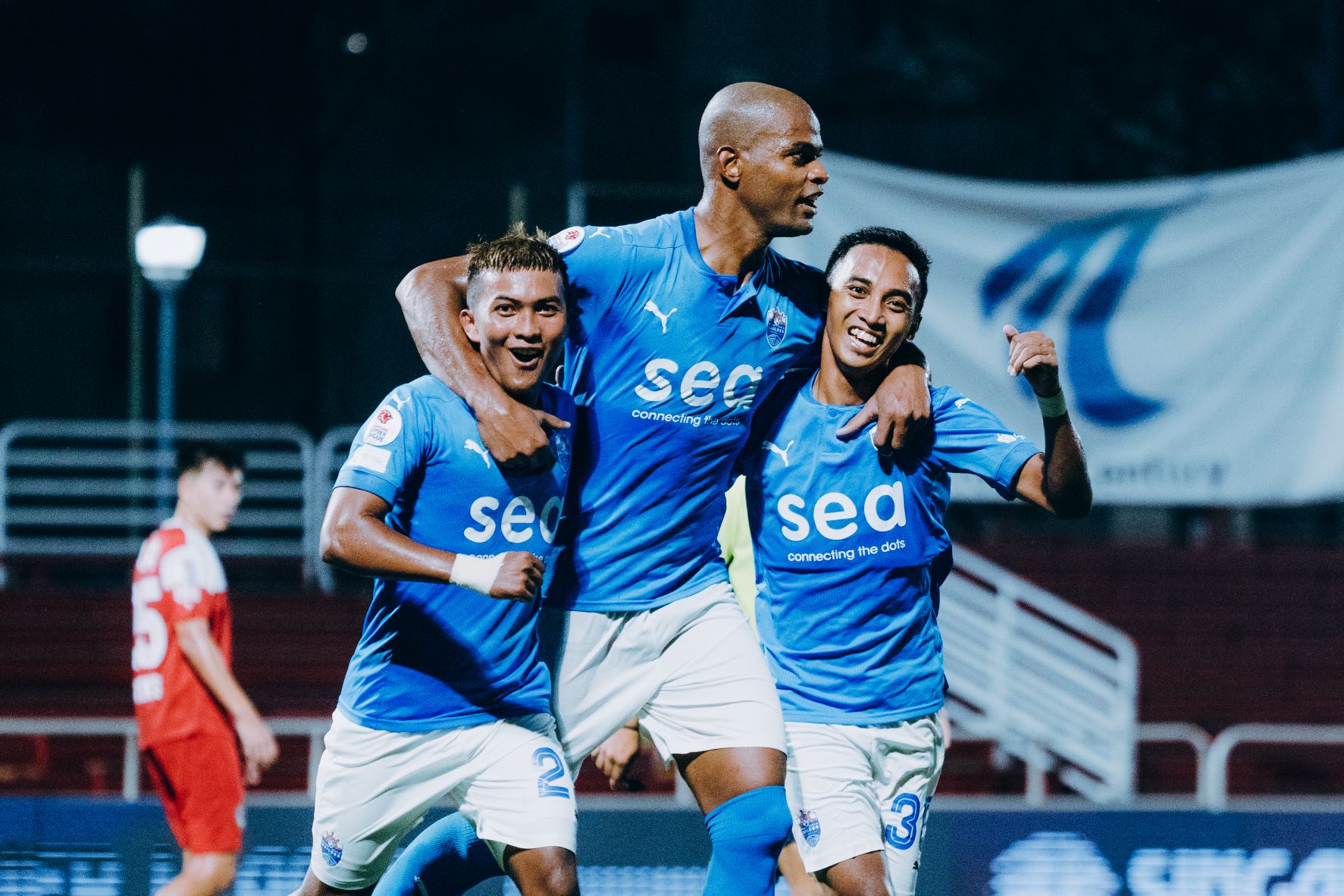 While the Sailors have won all four encounters between the sides since their 2020 inception, Philippe Aw's boys will likely pose a stiffer test this time – the Young Lions have won three out of their last five games. 
A frustrating 1-1 draw against Hougang United two weeks ago left Kim Do-hoon's charges five points adrift of leaders Albirex Niigata (S), and with the White Swans hosting Geylang International on Saturday, 24 hours before the Sailors face Young Lions on Sunday,  the gap could potentially grow larger before the Sailors next take to the field.
During the international break, the Sailors have been hard at work, fine-tuning their attacking moves, and Pashia hopes that will pay off these last five games of the season. 
"We've been doing a lot of crossing and finishing, and that's perfect: now's the time to produce the goods in games," he emphasised. 
"There're still some tough games to come, against Albirex and Tampines Rovers, but that's what we have to overcome if we want to win the title. We just have to forget that draw against Hougang and keep our focus to win every remaining game."
MORE FROM LION CITY SAILORS: