As the Lion City Sailors trudged back into the dressing room after another gruelling training session at the Jalan Besar Stadium, Song Ui-young was still out on the pitch firing one ball after another at goal.
The Singaporean midfielder was stung by last week's 1-0 defeat to Geylang International that saw the Sailors fall to the club's first defeat in 20 Singapore Premier League (SPL) matches, and he is determined to do everything he can to ensure there is no repeat as the Sailors host Tampines Rovers this Sunday (13 March).
"We were very disappointed that we couldn't take the three points. We were one man down (after Pedro Henrique's sending-off) which made our task more difficult, but there are no excuses for the loss," said the 28-year-old. 
"That game is already history, so we've been focusing on training hard to bounce back in our next game. No matter whether we win or lose, it's always the same aim for us – to keep improving and get better in every area that we should. 
"We have a very strong bond within the team, so the belief and motivation is always very high – we're ready to take the three points this time."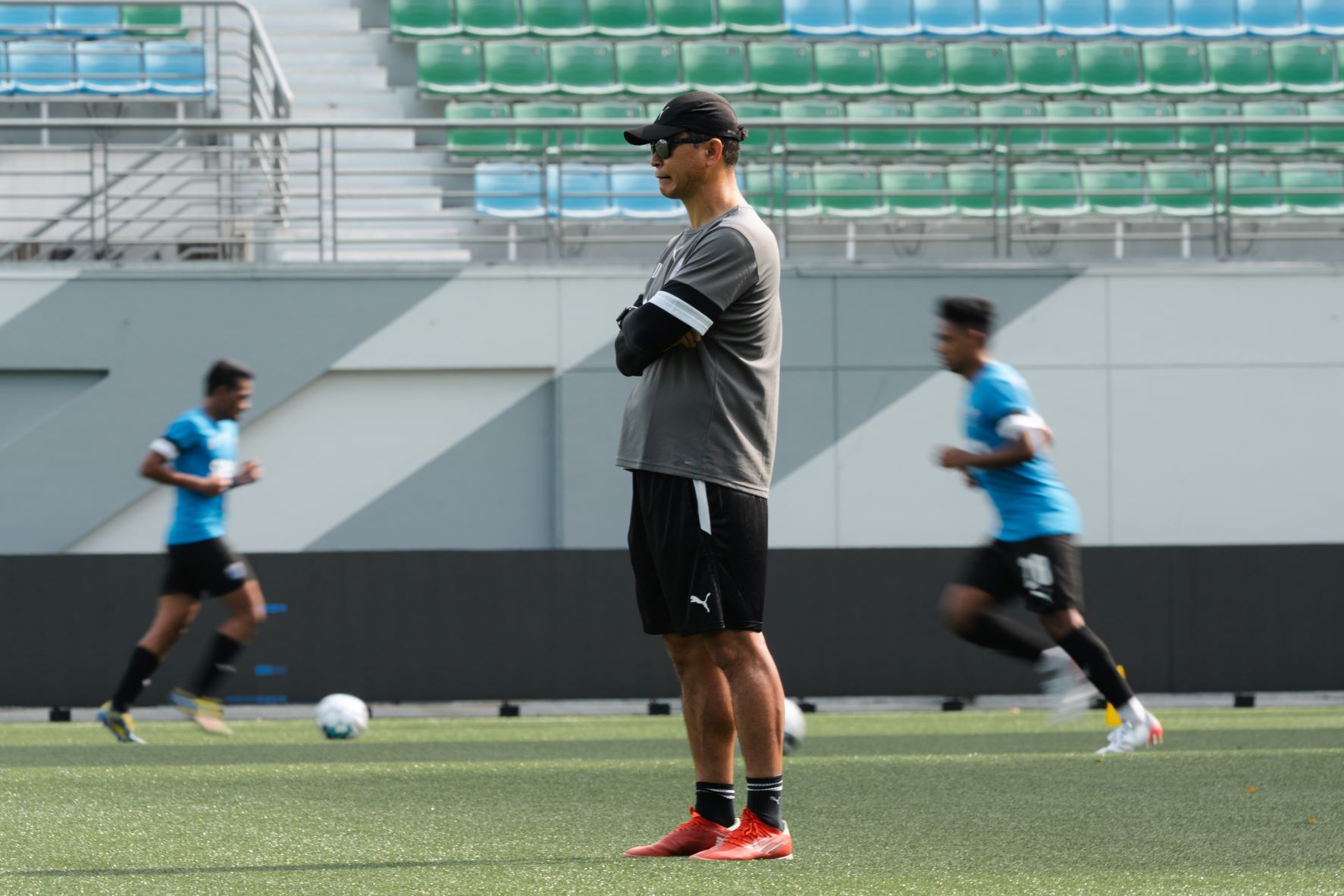 It is exactly this drive that Sailors' Head Coach Kim Do-hoon believes will put his team in good stead.
"I've said before the SPL kicked off that I've been delighted with the spirit that everyone in the team brings to training sessions – and that drive has got stronger this past week," said Kim.
"We are determined to bounce back from last week's loss, and we are soldiering on." 
The Sailors were undefeated against Tampines in 2021, with a 3-3 season-opening draw followed by emphatic 4-1 and 6-1 victories en route to winning their first-ever SPL title. But Song is not bothered by past statistics and prefers to focus on the development of the team in a season where other teams are also vastly improving. 
Kim Do-hoon's men lie third in the table with three points after two matches, behind Albirex Niigata (S) on goal difference, and a point behind surprise leaders Tanjong Pagar United. 
"It's important how we play, not who we play against. We have to focus on ourselves rather than thinking too much about our opponents," stressed Song, who has played in the SPL since 2012. 
"This year, my role on the pitch is a bit different from where I usually play but it doesn't matter. Whatever role the coaches want me to play, I do my best and make sure I support my teammates in the best way I can."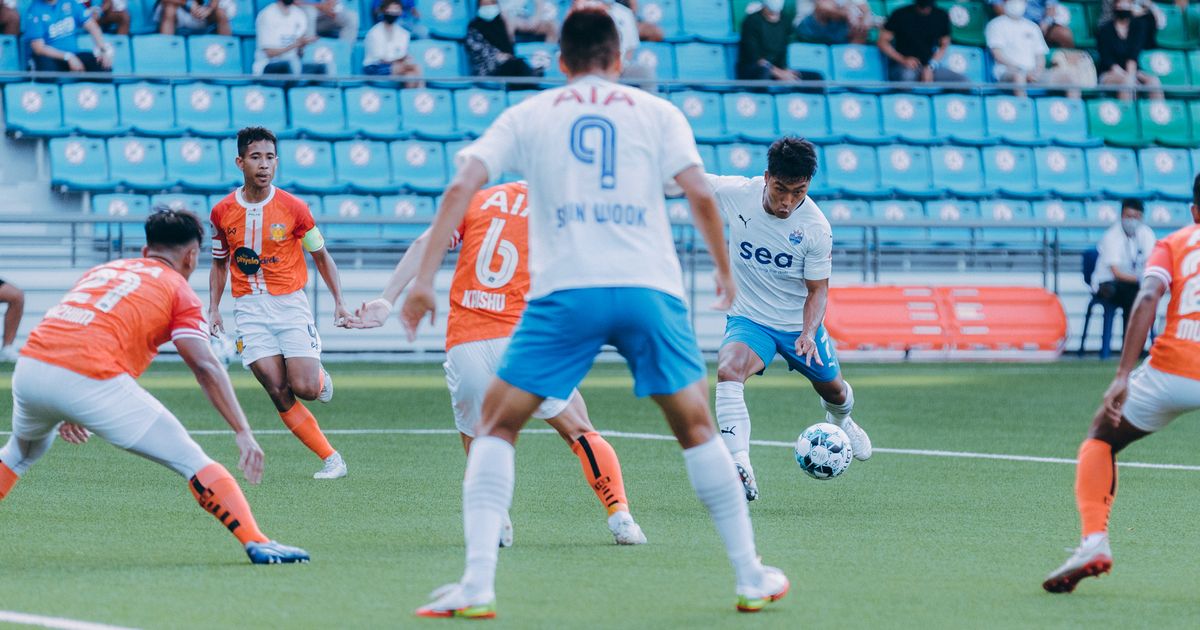 Kim is counting on the spirit and team ethic to help the Sailors to power through what has been a challenging week. 
"We don't expect any easy games in the SPL, and it is clear from results that we've seen so far in the league that it is going to be very competitive this year. Tampines are a good side with quality players who play with a clear structure, and we expect a very tough game," said the former Ulsan Hyundai man.
"The Geylang loss hurt us, and a big part of that was the awful feeling that we let our fans down last week. It is us who have a point to prove in this game against Tampines – we must bounce back from the defeat, and to do that we must win the internal mental battle. 
"And from what I've seen from the team this past week, we are going into the game ready to give everything we've got."
MORE FROM LION CITY SAILORS: