Receiving the ball from Stipe Plazibat, Song Ui-Young instantly laid the ball back to the Croatian striker and made a darting run into the box in expectation of a through pass.
Song's faith was repaid – Stipe sent a delightful ball into the path of Song, who finished the move off with remarkable precision to score the Sailors' third goal in their 6-1 win over Tanjong Pagar United last Friday (Nov 13).
That goal was the talk on social media over the weekend, with netizens praising the quick interchange of passes between Song and Stipe, four touches over the course of just five seconds. More importantly, the goal is a great example of how scintillating the Sailors have been in attack in their last few Singapore Premier League (SPL) matches.
It is also a showcase of the improved chemistry and telepathy between the attackers – something that Song puts down to his excellent off-the-pitch relationship with Stipe, who only joined the club in September.
"I don't know how to explain about this goal… It just happened!" recounted Song, who also linked up with Stipe to score in the Sailors' previous match – a 7-1 thrashing of Balestier Khalsa. "The relationship between me and Stipe is really good. It is not only about football; off the field we are good friends as well. We talk a lot, and we share many things about life.
"We played together before (at Home United in 2017) and we kept in contact even after he left the team. We understand each other very well (outside football), and that's why the situation on the field is probably the same.
"It's not only this goal. I believe more goals are going to come as a result of our relationship."
Since making his debut in Singapore football with Home United in 2012, Song has played alongside quality forwards such as Frederic Mendy, Indra Sahdan and Ken Ilso. But the South Korean still ranks Stipe amongst the very best forwards – if not the best one – that he has had the opportunity to play with.
"They all have different styles – Mendy is tall and is always a physical presence. Ilso is a bit more technical, while Stipe is usually an out-and-out finisher, although sometimes, he plays like a playmaker," Song mused. "Stipe has been scoring a lot each year, to the point I've stopped counting his goals! I think he has more than 50 goals in the SPL now and he's definitely one of the best strikers we have in this league.
"When I worked with Mendy, Indra and Ilso, I was in my early 20s and quite young so I was more on the field as a support to them. Now, I have a main role in the team with Stipe, so I have more responsibility to make a difference for the team. But it really makes my job easier with his (Stipe) presence upfront."
After a disappointing 2019 season in which Home finished sixth out of nine teams and failed to qualify for continental football for the first time in four seasons, the club is now showing shoots of promise, after being rebranded as the Lion City Sailors, and coming under the stewardship of renowned Australian coach Aurelio Vidmar.
Song has only good things to say about the gaffer, who previously led A-League side Adelaide United to become the first Australian team to qualify for the AFC Champions League (ACL) final in 2008.
"Last year, our head coach kept changing (from Saswadimata Dasuki to Noh Rahman to Raddy Avramovic and back to Noh Rahman). The tactical system kept changing, so naturally the team took some time to adjust. That's why our results were not so good," the 27-year-old reflected.
"This year, we have stability with Coach Aurelio – he has huge experience as a player and as a head coach. He's getting respect and trust from the players and the coaching staff for the ideas that he has brought in. So far, everything's going well and I think everyone can see our improvement this season, so that's very positive for us."
Under Coach Aurelio, Song's role with the team may have altered a little as he is required to sit slightly deeper, but he is relishing it nonetheless.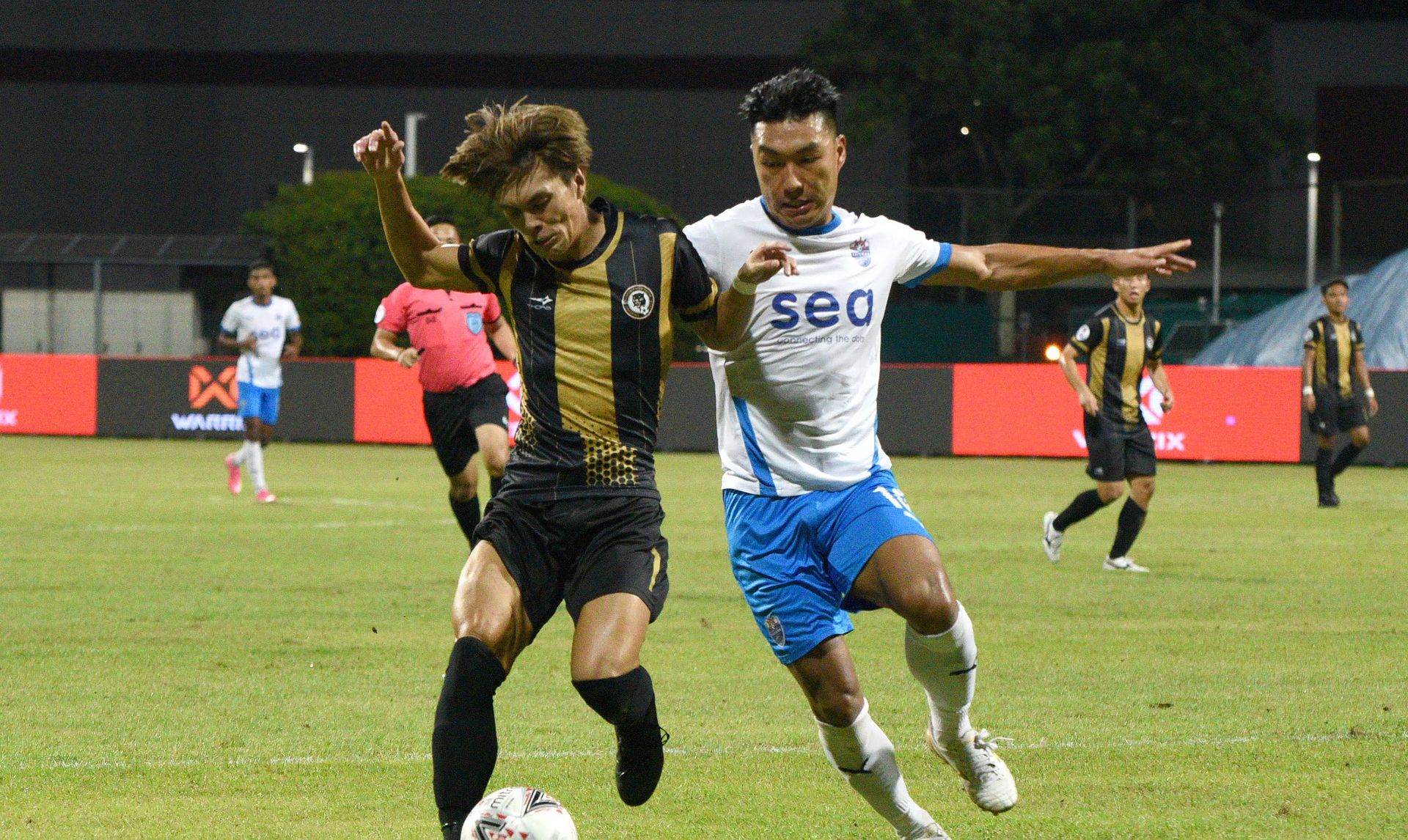 "My role this year is a new one. Last year it was just like a pure no. 10, in a free role where I could focus a bit more on attack," he revealed. "This time I'm playing not just as no. 10, but also as no. 8. I've to adjust according to the game's situation, but there's no big issue for me because I've been playing in both positions over the years.
"The combination between the midfielders is really good. Shahdan (Sulaiman) sits a bit deeper and I will support Saifullah (Akbar) or Gabriel (Quak) more in the attack. I'm really enjoying this new role with this group of good players."
After thrilling with 13 goals in their last two outings, the Sailors are now gunning for a third straight league victory.
But it will not come easy. The Sailors have an away fixture against a disciplined Hougang United side on Tuesday night (Nov 17). The Cheetahs managed to frustrate the Sailors two weeks ago in a 1-1 draw at Bishan which Song missed through injury, and he is now ready to make up for that missed opportunity.
"Hougang is a difficult team to break down. When we played against them, they were really focused on the defensive areas – with five defenders and four midfielders all in their own half," he pointed out.
"It wasn't an easy game with so many of their players back there. But if they set up like that again, we have no choice but to break them and score to get the three points. I believe the winning mentality is much stronger than before after our last two performances, and now we've to prove our quality in this match."
Currently three points off the top with six games still to be played, Song believes the team is poised for the title challenge as he set his sights on playing in the Asian Football Confederation (AFC) Champions League.
This year's SPL champions will earn an automatic berth in the group stages of Asia's elite club competition.
"I'm really eager to win the league because I've never won it in my nine years here," said the Incheon native. "We're now in a good flow to make this happen, and I'm going to do my best to help the team achieve our dream.
"I've been dreaming of playing in the AFC Champions League since we finished as zonal champions in the 2018 AFC Cup. I remember scoring against (Indonesia's) Persija Jakarta (in front of 62,198 fans at Gelora Bung Karno Stadium) and that was a really special memory," said Song of Home United's exploits in the AFC's second-tier regional club competition.
"I want to have that feeling again – playing against a strong team in front of a big crowd. To be in this competition playing against Asia's biggest teams will help not just the club, but also Singapore football as a whole, to improve."
MORE FROM LION CITY SAILORS: