The photo made it look like a line had been crossed. 
The wild surprise on the face of the shell-shocked victim – matched by an equal level of calm in the aggressor – spoke of a visceral moment in a heated battle that was teetering on the verge of explosion.
Looking back at that photo, taken during the Lion City Sailors' Tiger Cup encounter against Tottenham Hotspur in July, Manuel Herrera López – the aggressor – just laughed. 
"I had a couple of words with him (the victim). I told him: 'I know you are Harry Kane, but I have to catch you at corners' and he laughed," said the Sailors centre-back, affectionately known as Súper.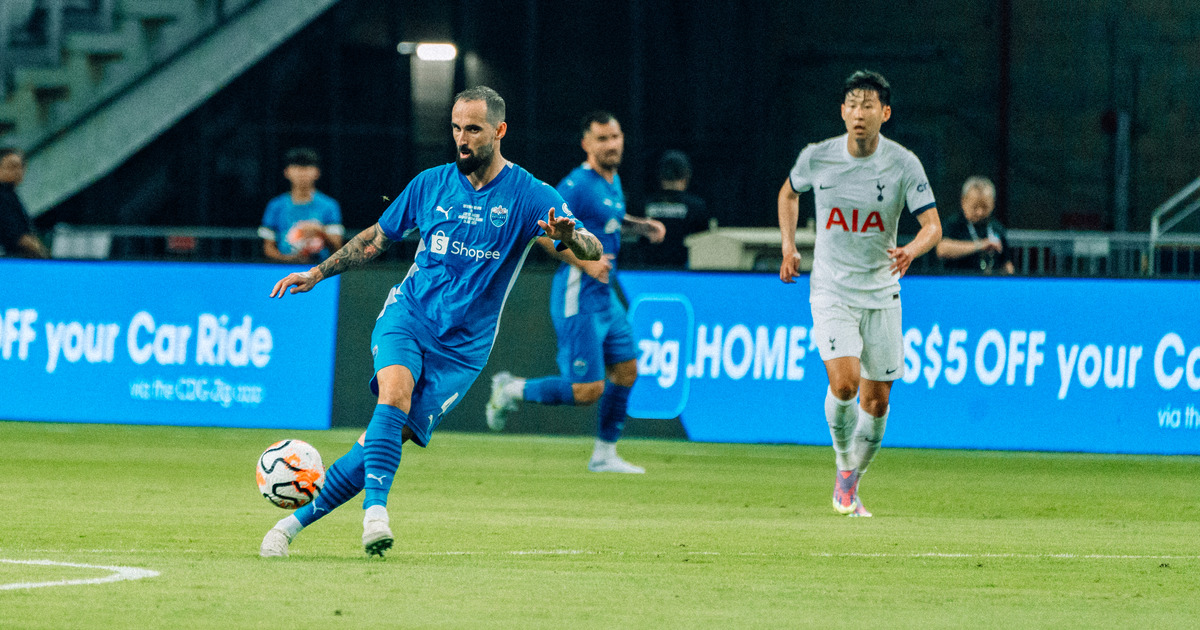 The 31-year-old was one of the Sailors' standout performers of that encounter. He did not give an inch to England star Kane, and the other world-class players in the Spurs ranks in a first half that saw the Sailors lead 1-0 until Kane managed to score from the penalty spot on the stroke of half time to equalise. 
Súper admitted he was particularly pumped up for that match, although fans would have recognised the competitive, no-holds barred energy the Spaniard brings to the team. 
"I had strong motivation because I was playing against such great players. I didn't know what to expect from that Spurs game, but I felt pretty good about how the team and I played," he said. 
"I've always been a big fighter and someone who's very demanding on the pitch. My main objectives are to help the team keep a clean sheet and win the game."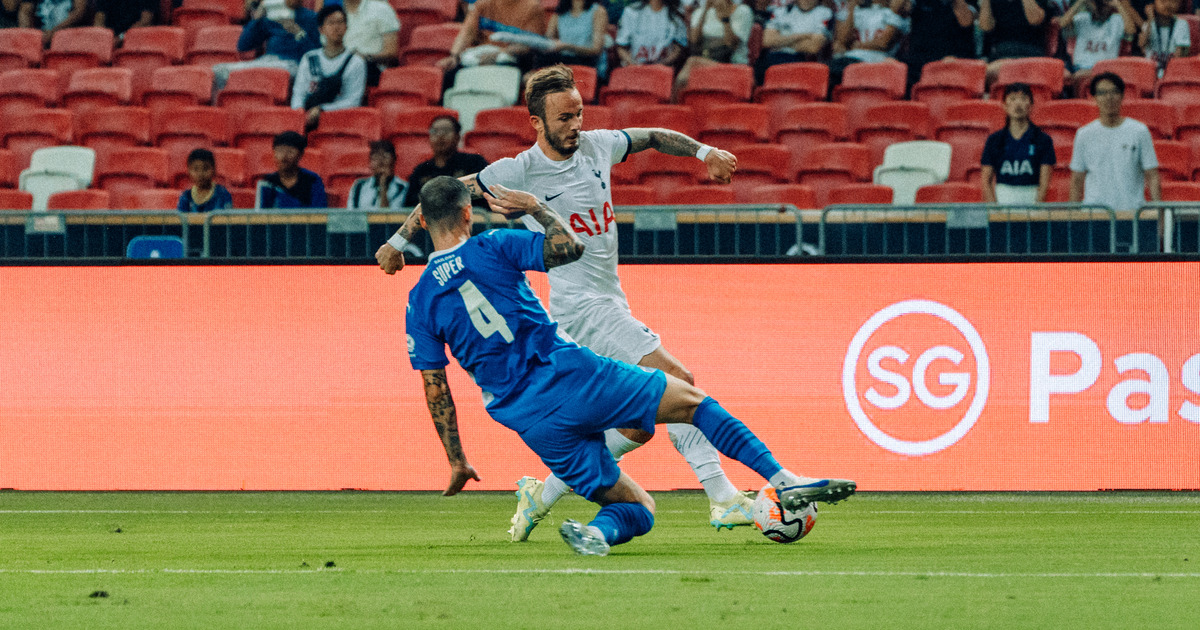 Súper fought hard to rise through the ranks of the Real Betis youth academy and was even named on the bench for the Betis first team in a La Liga fixture against Real Madrid in 2012. 
Unable to break into the first-team reckoning and keen to prove his abilities, he then played for a few clubs in the lower divisions of Spain before moving to Southeast Asia in 2017 with Philippines side Ceres-Negros. 
He joined a strong side that won three straight Philippines Football League (PFL) titles between 2017 to 2019 and performed creditably on the regional stage. Ceres were crowned ASEAN zone champions in the 2017 Asian Football Confederation (AFC) Cup and competed in three AFC Champions League qualifying playoff campaigns between 2018 to 2020. 
Súper later played in Cambodia with Nagaworld FC for two years before joining the Sailors in March 2023. 
And Súper already feels right at home here in the Lion City, and is yearning to help the club scale new heights. 
"I'm happy with how my career went and I'm always very hungry to show myself at every club that I'm at. I'm enjoying myself a lot here and I have a very good relationship with my teammates," he said. 
"We've a very ambitious setup here with excellent facilities and hungry players. We spend many hours together at the Training Centre – not only field training and going to the gym, but also doing other activities like playing table tennis, and basically joking around with everyone.
"We have a great atmosphere here and we're all working towards the same goal for the team."
Excelling against a team like Spurs and ending the season in good form have given Súper and the team much confidence going into the club's second foray into the ACL that kicks off on 20th September against Thailand's Bangkok United. 
And Súper is relishing the challenge. 
"On a personal level, I'm so excited about this competition because I've tried for a few years when I was at Ceres but we were often eliminated by strong teams from China or Japan. But finally, this year, I'll get to compete in the group stage and the team is very motivated to go out there and do a good job," he said. 
"All of us players want to show Coach Ranko (Aleksandar Ranković) that we are worthy of representing the club in the ACL." 
With anticipation hanging thick in the air ahead of the Sailors' 2023/24 ACL opener against Bangkok, Súper hopes to see the Sailors fans fill up Jalan Besar Stadium. 
He added: "I would just like to say to our fans: you have always been there for us through the ups and downs. And I sincerely hope you can do that again to give us that little push that we need in the ACL. 
"Just know that we are striving to put up good performances and also get results that you can be proud of."
MORE FROM LION CITY SAILORS: