A stunning 3-0 win over Daegu FC in April 2022 for a Singaporean club's first-ever win over a K League 1 side, a plucky 2-1 victory over Hong Kong champions Kitchee SC a month ago and now a brilliant 2-0 upset over two-time Asian Football Confederation (AFC) Champions League (ACL) winners Jeonbuk Hyundai Motors. 
There is clearly something about the ACL that brings out the best in the Lion City Sailors. 
Adam Swandi, one of the key members of the Sailors squad, believes it boils to the desire of wanting to push the Sailors and Singapore to the forefront of Asia in the continent's flagship club competition. 
"It's a huge honour for us to play at the highest level in Asia, on the same stage players like Ronaldo are also playing. We're so motivated coming into the Champions League because it's really important to show what we – a Singaporean team – can do," said the 27-year-old. 
"The level's really high of course – we're not just coming up against teams from Korea and Japan, but the champions in these countries. It's tough, but I've always believed that the bigger the pressure, the better the rewards are. 
"Getting results in this competition brings happiness not just to our fans, but to the entire Singapore football fraternity. It helps to elevate the sport here as a whole, so we want to keep doing well." 
And motivation to excel is very easily found. 
"Whenever we're going up against big teams, there'll be many people saying 'sure lose', 'sure bantai' (Malay word for massacre) – it's like we're going there to get shot. But in football, the ball is round. You can always get surprising results if you work hard as a team.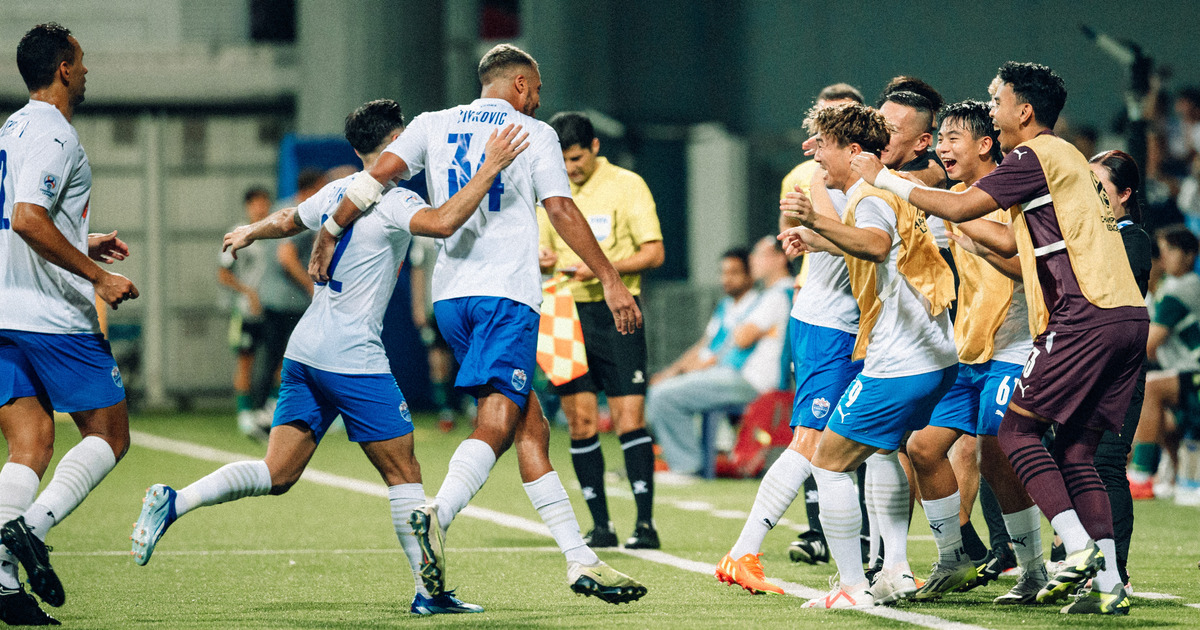 "We've shown these two years that we can get good results against teams that people least expect us to deliver against, and that's a great feeling that we want to keep replicating," said Adam. 
After achieving seven points – the best-ever points tally by a Singaporean club in the ACL group stages – in an impressive debut voyage last year, the Sailors were always going to be under pressure to do even better in their second year participating in the competition. 
Adam acknowledges that expectations levels have rocketed but the Sailors are embracing the pressure, and indeed, cherishing jostling with the continent's best players. 
"We're a decently good team who can do well in this competition. While we understand these expectations, we're also setting our own targets high because that's the only way to go forward," he said.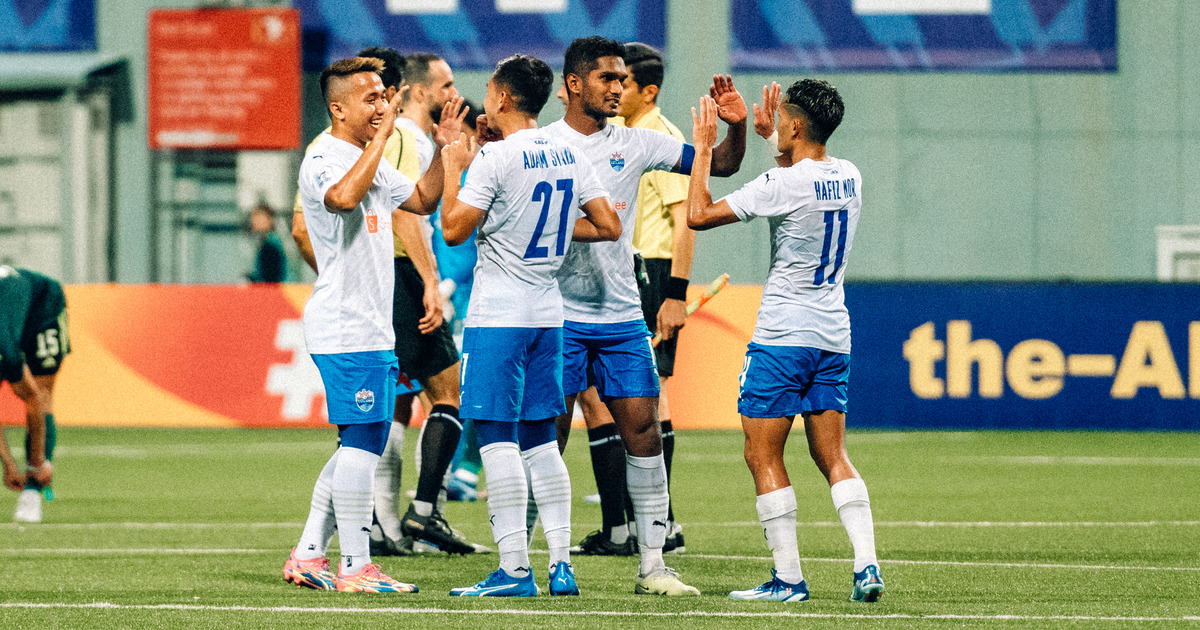 "As much as there's pressure, it's definitely an experience that us Singaporean players have to cherish. There was a time we wouldn't even imagine being at this stage. I did talk to Hami (Syahin) recently, saying that 'a few years down the road, we'll realise what a big stage this was for us'. 
"Footballers sometimes feel like we're going through motions, trying to get through a run of games. But if we sit down and look back for a moment, we'd realise that it's something really significant and one that we all should be proud of."
To Adam, nothing tops the feeling of winning ACL matches and he has already been involved in a few significant ones since 2022. 
"Honestly, that feeling of joy once the final whistle is blown is indescribable. It just feels like everyone's hard work as a team – from the players to the backroom staff, and even the kit man – have come off together.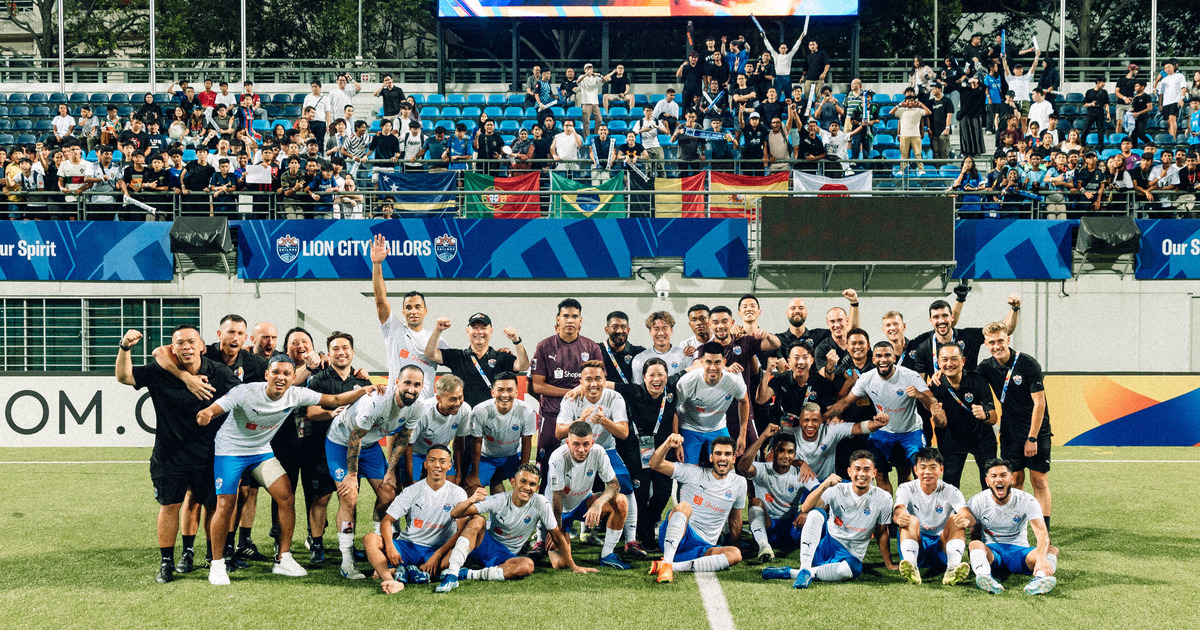 "And it's a kind of feeling that we want to feel week in week out and we're definitely now fueled to go for more," he said. 
While the Sailors are bidding to become the first Singaporean club to qualify for the ACL knockout stages, the club is already looking further into the future and the work that lies ahead.
"Obviously as a club, we have ambitions of being a big club in Asia and there've been investments to ensure we're on the way to achieving that. But it's a difficult process – football looks simple, but it's actually very complicated and takes a lot of work outside the pitch to succeed. Even the smallest of details will matter in a game," said Adam. 
"Everyone hopes the road to success can be instant or cut short somehow, but it definitely takes some time. A good example is our neighbours JDT (Johor Darul Ta'zim) – it took them quite some time to get used to the ACL and they're now competing at a very good level, so we're definitely looking to emulate them.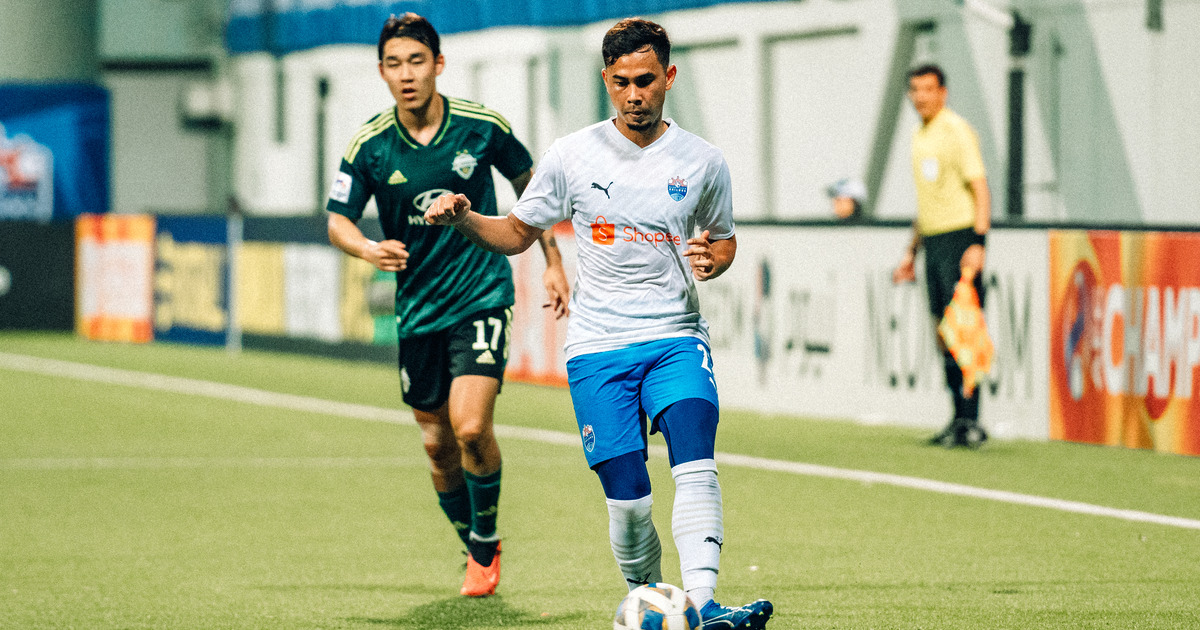 "The key is to be exposed to this level of competition every year, where we have to play our A game and raise our levels physically and mentally. First, we need to make sure we do well in the league to gain a spot in the ACL every year."
An incredible upset of Jeonbuk on Matchday Four has sparked life into the Sailors' ACL campaign reigniting their chance of qualifying for the Round of 16, and Adam continues to believe in that dream. 
"It won't be easy because we also have our eyes set on the domestic (Singapore) Cup while the ACL is going on. We want to win the Cup, but at the same time we want to help the team create history. I think this team is on a good way to achieve all our aspirations, if we continue to play like this and work as a team."
MORE FROM LION CITY SAILORS: