Having seen his side fight back from two goals down to earn a 2-2 draw against reigning Singapore Premier League (SPL) champions Albirex Niigata (S), one might have expected Lion City Sailors head coach Aurelio Vidmar to be a happy man once the full-time whistle was blown at the Jalan Besar Stadium last night.
But he was far from pleased with the final result.
The Australian firmly believes that the Sailors should have beaten Albirex, especially considering the golden opportunities – including having a penalty saved – they had in the game. And he admits his side only have themselves to blame for allowing Albirex to take a two-goal lead in the first place.
"We made it difficult for ourselves giving them a two-goal lead," Aurelio conceded. "We did that to ourselves last year as well, and we lost that game (a 3-2 defeat). This time, we thankfully managed to get a draw.
"But on the balance of things, we probably should have gotten the win tonight. We had two or three very good chances that we didn't put away, whereas the first time they (Albirex) really went forward, they got a corner and scored."
Both the goals that the Sailors conceded came from corners – Shuya Yamashita broke the deadlock in the 17th minute, before he popped up again three minutes before the break to double his side's lead.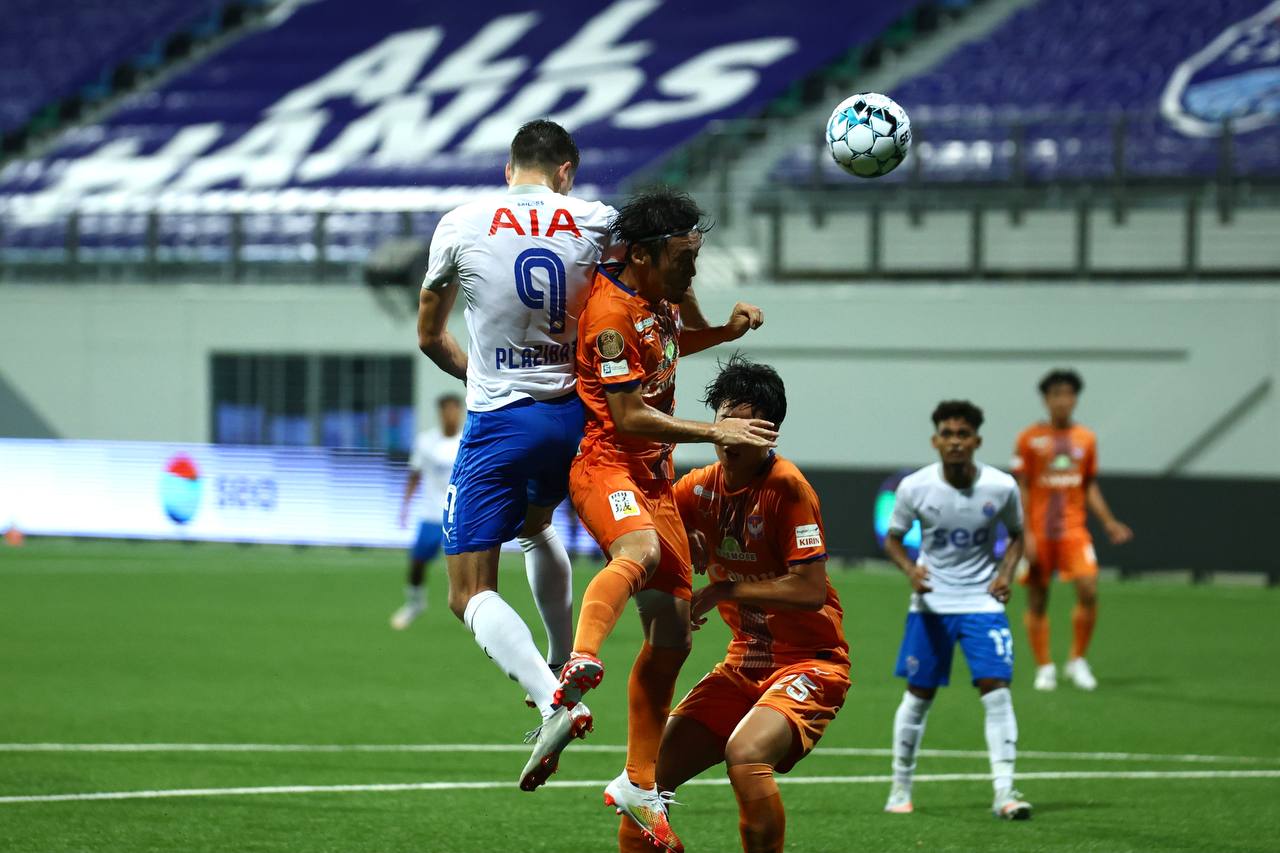 While Stipe Plazibat pulled one back for the Sailors with a header on the stroke of half-time, it took nearly all of the second-half for Aurelio's men to get the equaliser, with Jorge Fellipe rising highest to head home Naqiuddin Eunos' cross in the 87th minute.
Reflecting on Jorge's contribution to the team since his debut against the Young Lions the past weekend, Aurelio said: "I think Jorge's performances in the two games he's played so far were very good.
"You can definitely see tonight that it was not easy to be back up after three days, especially when he's just had his first match last weekend. He showed a very calm head, he's very aggressive and he is strong with the ball at his feet and also in the air.
"We also can see he has an enormous appetite for fighting his way through things. Look at the way he pushed himself forward to score the equaliser. That shows you the character that he has as well."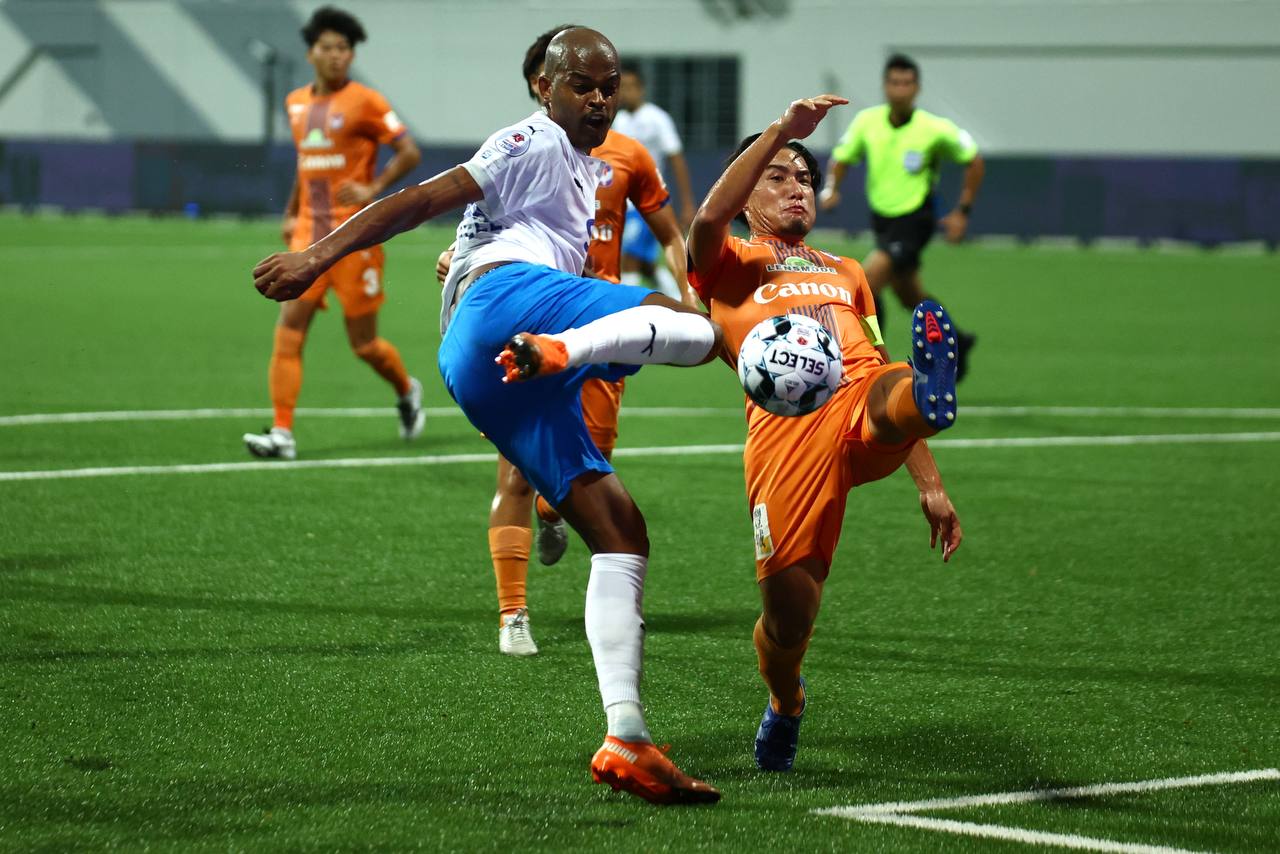 The draw against Albirex means the Sailors are now fourth in the table on eight points after five matches. The current league leaders, Albirex, are just three points ahead of the Sailors, while Hougang United and Tampines Rovers are second and third respectively on 10 points.
While the result extends the Sailors' winless streak against Albirex to three matches, Aurelio insists that statistic is not something that will keep him awake just yet.
"I'm not concerned (about the winless streak against Albirex)," said Aurelio. "Had we not got a point, had we lost the game, then it would have been a little bit different. But right now, it's still very close in the table.
"Of course, if you want to win the championship, you have to win games. You can say there's no room for draws or losses, but it's going to happen. No one wants it to happen, but there's going to be days where it won't go your way.
"At this point, however, I think we're still playing some very good football but not getting maximum points. But once we get into the second round, it'll become even more important for us to win the games (against our title rivals) if we want to be champions."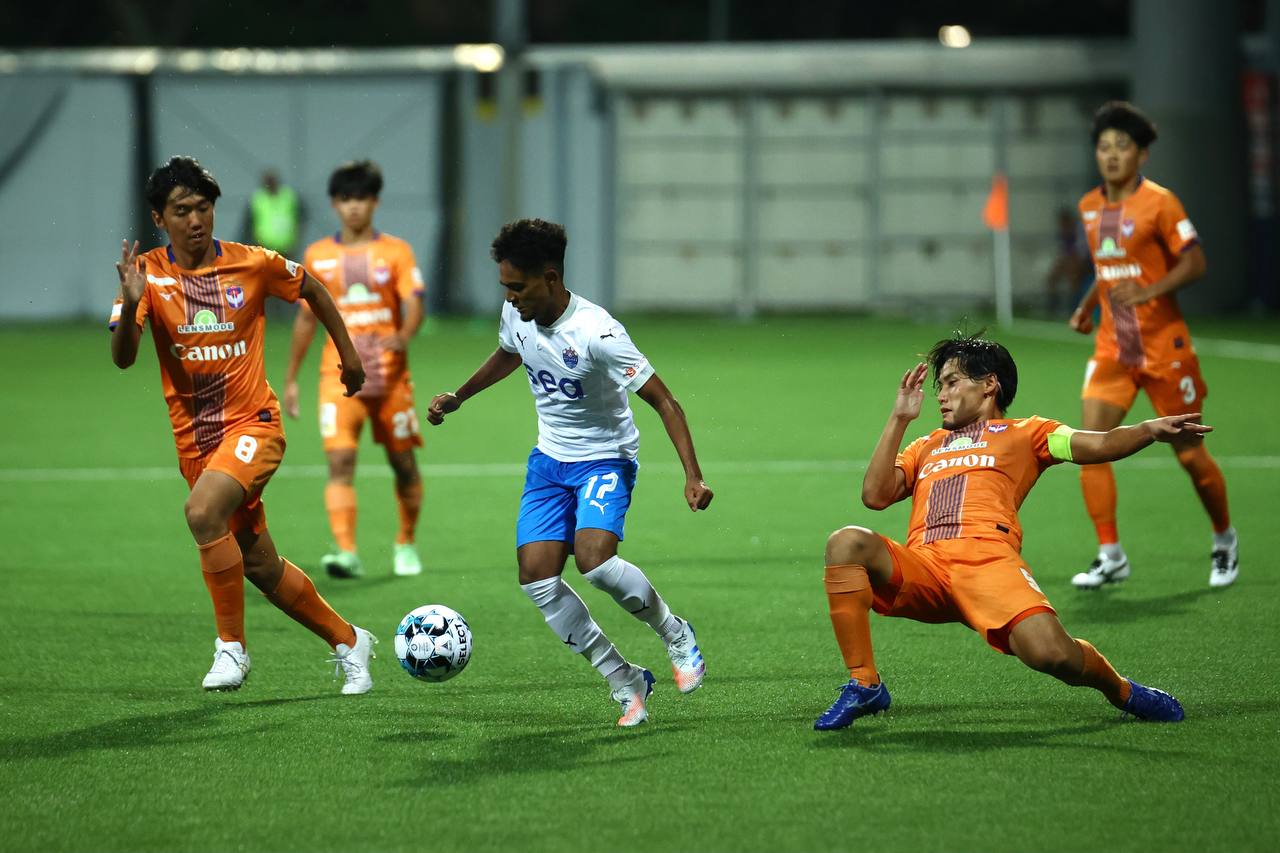 Up next for the Sailors is a clash against a Geylang International side that has struggled for consistency – they have recorded one win, one draw, and three losses – this season.
Nonetheless, Aurelio expects them to put up a fierce battle when the Sailors come calling at Our Tampines Hub this Sunday, 5.30pm.
"For now, we have to recover, refocus, and get our energy up again and go into battle again on Sunday against Geylang," said Aurelio. "They haven't been hitting their stride this season, but they're a dangerous opponent, so it's going to be a difficult game against an opponent we have to be wary of."
MORE FROM LION CITY SAILORS: