Daegu FC will step out onto the pitch at Buriram's Thunder Castle on Saturday (30 April) looking for more than just the three points that will ensure they top Group F and qualify for the Asian Football Confederation Champions League (ACL) Round of 16.
The K League 1 side wants revenge. 
Speaking at the pre-match press conference on Friday (29 April), Lee Yong-rae was hell-bent on proving that the 3-0 defeat his team suffered to the Lion City Sailors on 18 April was an anomaly.
"We need to forget about the game that has already passed. We need to show Lion City Sailors that we are Daegu FC," said the midfielder who celebrated his 36th birthday just a day prior to the loss that marks the first time a K League 1 side were defeated by a Singapore team.
"We need to show them," repeated Lee.
The win over Daegu was a major highlight of the Sailors' maiden ACL campaign, with those three points keeping Kim Do-hoon's men in with a chance of qualifying for the Round of 16. 
It is a point not lost on Daegu Head Coach, Alexandre Gama.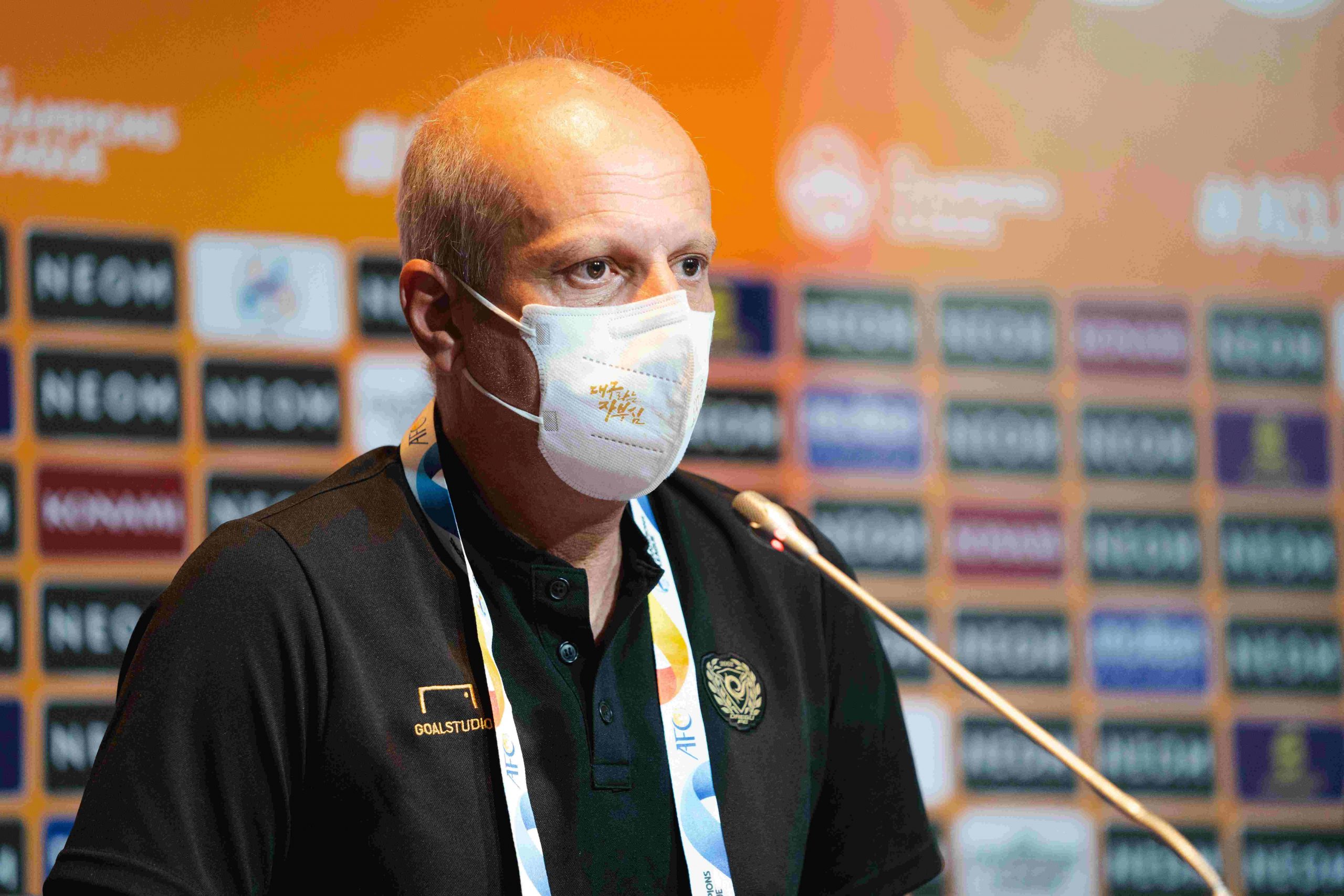 "This is a very special match for us, and we can only qualify if we get three points. I expect a good game with both teams fighting for a win," said the Brazilian.   
"We respect (the Sailors). We know they can win, they showed us that. We improved a lot after we lost to them and I hope we continue this way. They won the first game, and I hope we can now change that result."
After a gruelling schedule that has already seen teams play five games in a space of 15 days in the hot and humid Buriram weather, fatigue will be a factor for both sides. But Gama called for his charges to soldier on and keep their heads in the game. 
"We can't complain about being tired or not feeling good. We came here to qualify and now we have a chance, so even if we're tired, we must give more than 100 percent," he said.
"All teams are tired, physically and mentally, but we must be ready for this game – whatever the situation – if it's raining, if it's hot, if we're tired or not tired. 
"This is our chance and we cannot lose this opportunity."
Despite the must-win approach that Daegu has taken for this fixture, Gama will not throw caution to the wind.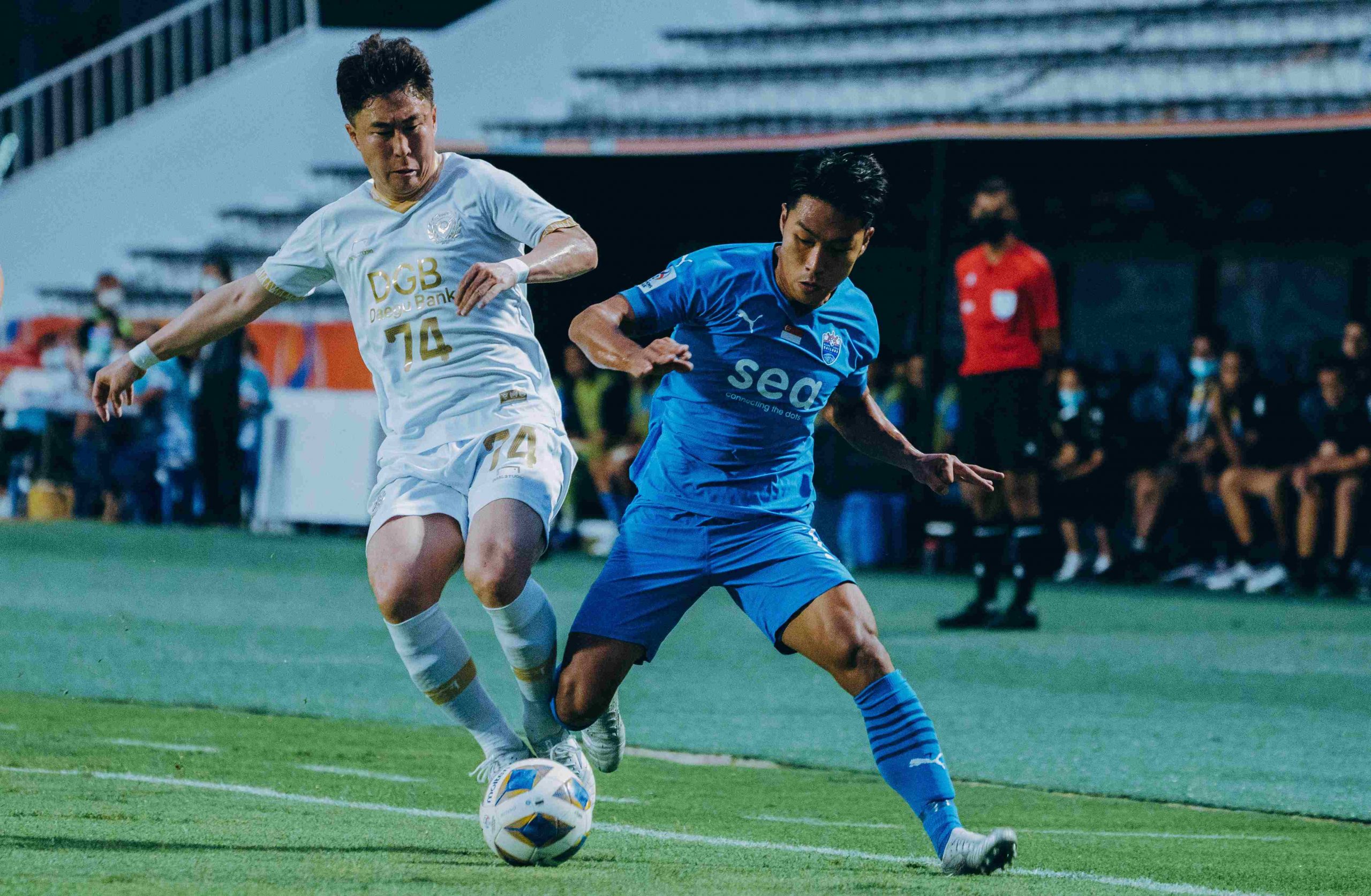 "The Sailors, in their last game against the Japanese, they saved many players, and maybe they'll be more rested. But for us, we have two or three ideas on how to play this game, and we won't change too much for this decisive match," said Gama of the Sailors' 6-0 defeat to Urawa Red Diamonds on 27 April. 
"For us, only the victory is important. We cannot go crazy to try and win because if we get disorganised, we'll have big problems. We must play smart, play well."
Lee sang from the same song book as his head coach, asserting that his team are poised to take all three points, and perhaps exorcise the ghosts of the 3-0 loss. 
"We all know how important this match is. We lost the last match against them, and only winning (this reverse fixture) can guarantee our spot in the last 16," said Lee, who wears jersey number 74 for Daegu.
"We are ready." 
MORE FROM LION CITY SAILORS: