He can still see it clearly in his mind's eye, in slow motion: the ball leaving Naqiuddin Eunos' foot, rising into the Jalan Besar night sky then dipping invitingly towards him. 
(Photo courtesy of Football Association of Singapore)
Gabriel Quak had only one thing on his mind – smash it. 
He did, and spectacularly so. With a swing of his left foot, the 30-year-old sent the ball rocketing into the back of the net, and the SELECT Goal of the Year (GOTY) trophy onto his shelf at home. 
That majestic volley came in the Lion City Sailors' 4-1 win over Balestier Khalsa in April at the Jalan Besar Stadium, an important three points en route to the club's first Singapore Premier League (SPL) title, and as a bonus to Gabriel, beat five other nominees at the Football Association of Singapore's (FAS) Awards Night on Tuesday (12 October) to the GOTY award.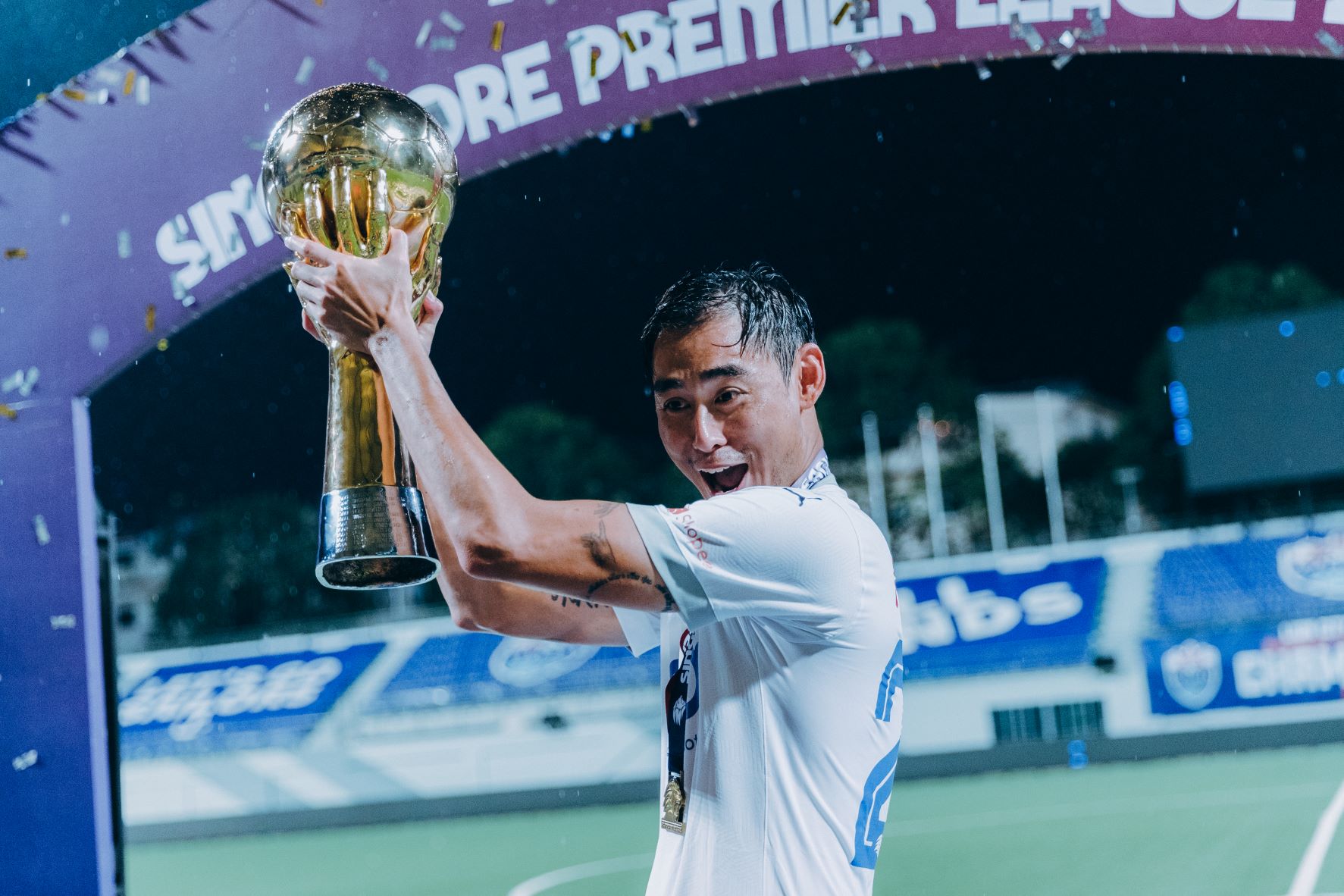 The goal happened in a split second, but it was one that has been in the making for years. Gabriel described it as "the nicest goal" in his entire career, ranking it just ahead of his neat solo effort in a 3-0 win over Geylang International during the 2020 season. 
"That goal against Geylang was a reflection of my style – footwork and little dribbling in the build-up before scoring – so it was one that I really liked," he said. 
"But yes, this one against Balestier has to be the nicest. Credit to Naqi his cross was perfectly weighted and fell into a nice spot. For many years, I've been practising on pot shots after training, sometimes my teammates would cross from the side and I would try to finish first-time. I'm just glad that it finally came off on record, in an official game."
The fact that he managed to beat an accomplished keeper like Zaiful Nizam – someone a 16-year-old Gabriel watched at the Lion City Cup – made the achievement even sweeter. 
Before the awards, Gabriel was not certain he would win, especially with the majority of the other nominees scoring from a further distance than his and he felt Fathullah Rahmat's 35-yard strike for Tanjong Pagar United in their final day 4-4 draw against Albirex Niigata (S) was one that ran the closest. 
"Credit to all the other nominees, all of them scored fantastic goals and if I've to pick out one, I thought it was Fathullah's – it was a great build-up with him playing a one-two (with Khairul Amri) before scoring from way out. And he certainly meant that," elaborated Gabriel. 
"Honestly I wouldn't say my goal was better than the rest. Perhaps mine was slightly different from theirs because it was on the run and struck first-time. I'm just thankful the panel of judges found mine the most aesthetically pleasing and it's a huge pleasure to win this award."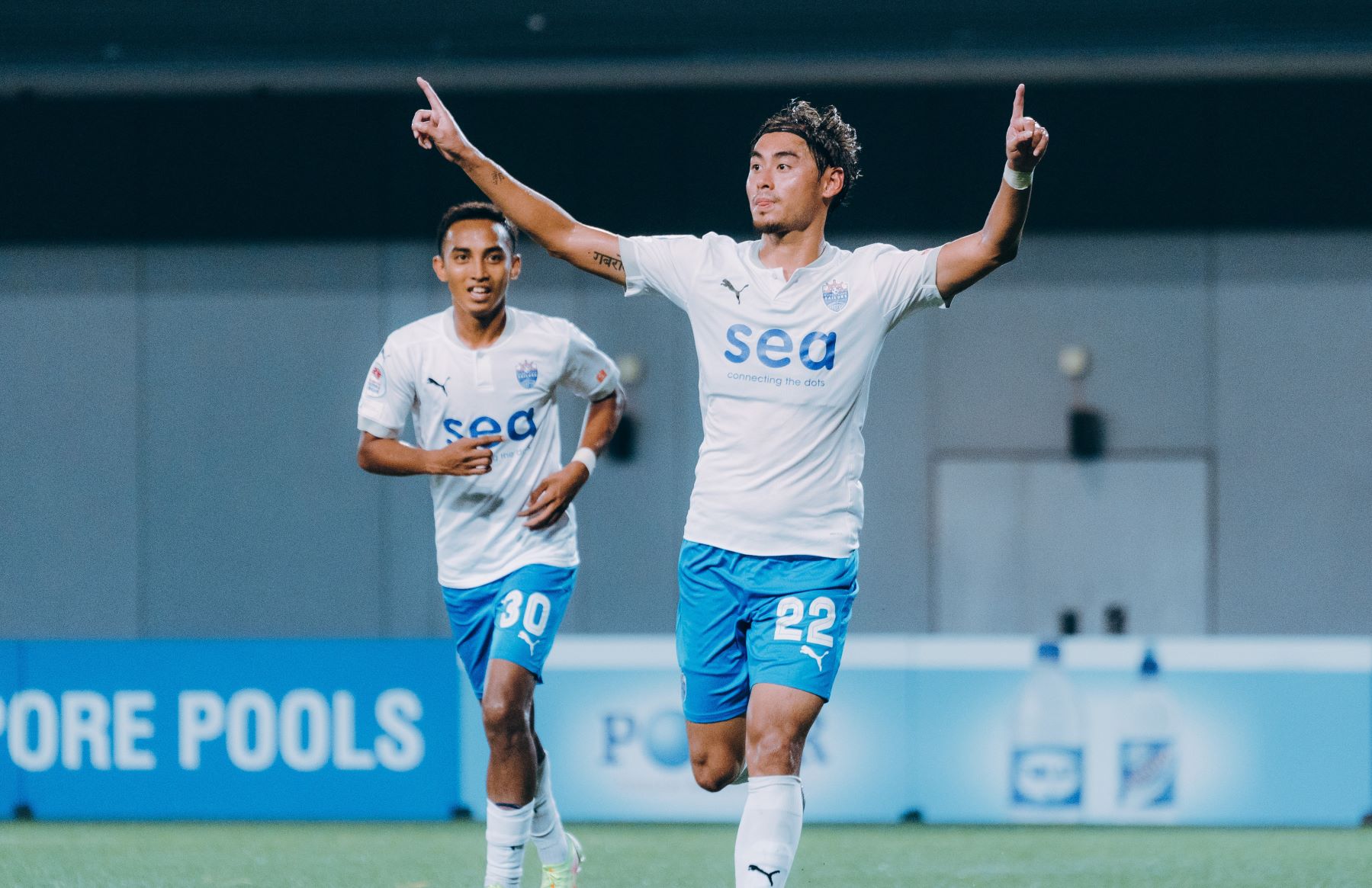 The GOTY award adds on to the growing number of personal accolades that Gabriel already has to his name – in 2020, he was crowned Player of the Year (POTY) and also named in the SPL Team of the Year (TOTY) – and it is one he felt is the most unique.
"I don't think anyone really sets a target to win the GOTY as compared to winning POTY or being in the TOTY. It depends on the action in the game and it just happens naturally," he said. 
"The beauty of winning GOTY is that the goal is probably going to be replayed time and time again, as compared to the other awards."
The award sums up another great year for Gabriel, who has managed to build on his 2020 success, scoring 13 out of the Sailors' 59 goals. This was also his best single season scoring record since he made his professional debut in 2008 with Young Lions, finishing as the top local goalscorer for the second consecutive season. 
In the process, he has earned the moniker of 'Gabigol', a nickname that has caught on with teammates and fans alike. Having reached such heights in his career for the past two campaigns, Gabriel knows he has to continue to raise the bar or at least maintain these levels of consistency – and he is embracing the challenge. 
"The 'Gabigol' tag came from our club's Brazilian interpreter, Nelson. I was scoring quite consistently at the start of the season, so one fine day in training he started calling me that," revealed Gabriel. 
"That's the nickname for Gabriel Barbosa who is scoring goals for fun in the Brazilian league. I don't know how, but it began to spread and everyone began to call me that as well."
While it is nice-sounding, Gabriel accepts that it will come with pressure, especially after he's enjoyed two consecutive seasons as the top-scoring Singaporean.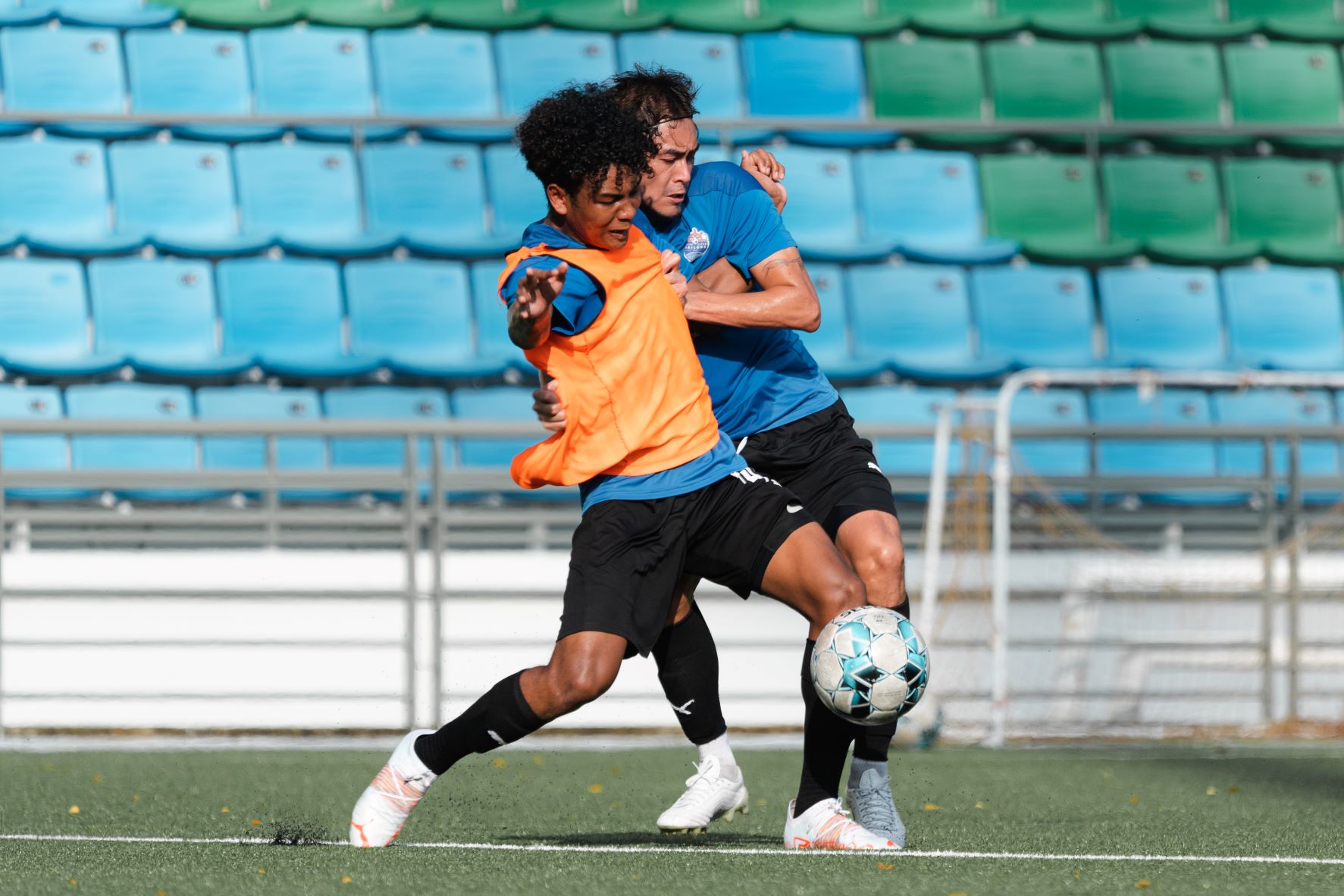 "I know after the individual success I had in the previous season, many people were expecting me to deliver and expectations were high," he said of his 2020 season. "I took it as a challenge – I always love one and I'm personally very competitive – and I'm just glad that this year, my numbers were there for everyone to see, and ultimately we won the league as a team – that was always our objective."
While another GOTY award is not on his radar, matching the levels of performance that led to that goal and the league title definitely is.  
"If you ask me if I'm confident to maintain at this level, I would say yes. Year in, year out, I always try to make sure I don't fall short of my standards. In a footballer's life span, there's bound to be ups and downs," he said.  
"But one thing is for certain: I'll continue to put in the work to ensure that we can build on this league title – and I know my teammates will be doing exactly the same."
MORE FROM LION CITY SAILORS: