The Lion City Sailors are back and raring to get going in the 2023 domestic football campaign. 
The Sailors' First Team and Women's Team are gunning for top honours in the upcoming season, and on their hunt for trophies, they will be decked in the bold white Sailors Home Kit designed by PUMA. 
With a swathe of warm grey triangles and rectangles on a sea of white, the design elements of the Home jersey represents the shapes of us – of our team, our fans, and our community – that shape the future of the club.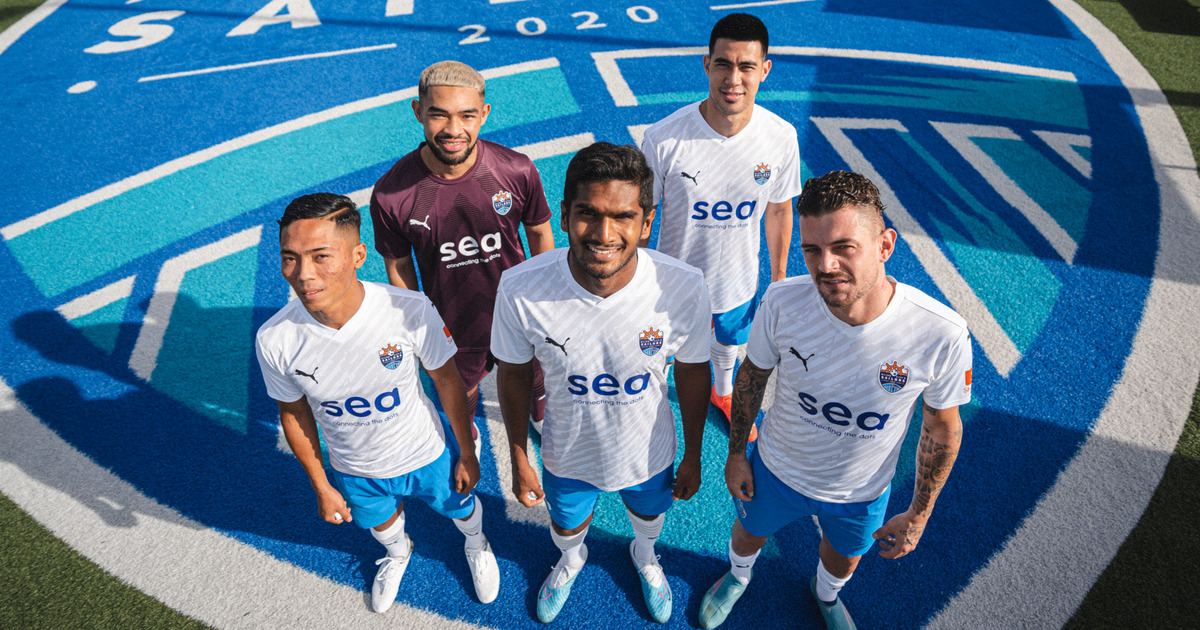 The Sailors men will battle for the Singapore Premier League crown they last won in 2021, while the women are looking to build on a memorable title-winning campaign in 2022, going through the entire Deloitte Women's Premier League season unbeaten in what was the WPL debut of the Sailors' Women's Team.

Sailors' Women's Team Captain Ernie Sontaril is confident the style and comfort of the kit sets her team up for further success in 2023. 
"I simply love the trendy retro style of the jersey with the V-neck collar," she said.
"The material feels light and the fabric is of excellent quality in the sense that it's extremely cooling. The jersey won't stick to our bodies even if we sweat a lot and we will be much more comfortable when we're battling out on the pitch," added the 33-year-old, who modelled the kit alongside teammate Nur Izzati Rosni and her male counterparts the likes of Hariss Harun and Maxime Lestienne. 
"The unique retro design and cooling fabric is perfect for those who wear jerseys as a fashion statement and very suitable for our humid climate – I'm sure our fans will be very comfortable wearing this in stadiums."
The 2023 Lion City Sailors Home Jersey will go on sale soon!
Stay tuned to our social media platforms for more information.
MORE FROM LION CITY SAILORS: