On 29 September, just five days before a crunch Group F Asian Football Confederation Champions League (ACL) clash against the Lion City Sailors, swirling winds of change picked up speed at Kitchee SC, resulting in a new head coach appointed in place of Alex Chu. 
Chu is a legendary figure at the club who served as head coach in several spells and just last season, led Kitchee to a treble. He was switched to the youth development side of things at Kitchee Academy, with technical director, Kim Dong-jin, appointed as the interim head honcho. 
Kim, a former South Korean international, had previously served as assistant coach of the club since 2019 and also had an excellent prior stint as interim head coach in 2021, masterminding 11 wins in 15 games.  
Kim's rousing start 
Just one day after his appointment, Kim led the team to a 6-2 win over Resources Capital in the first round of the Hong Kong Sapling Cup and the 41-year-old is bullish ahead of his first ACL match in charge. 
"It's such an honour to be able to coach this team. I've been with the team for a few years so I'm already familiar with the players," said the defender who has 62 South Korean caps.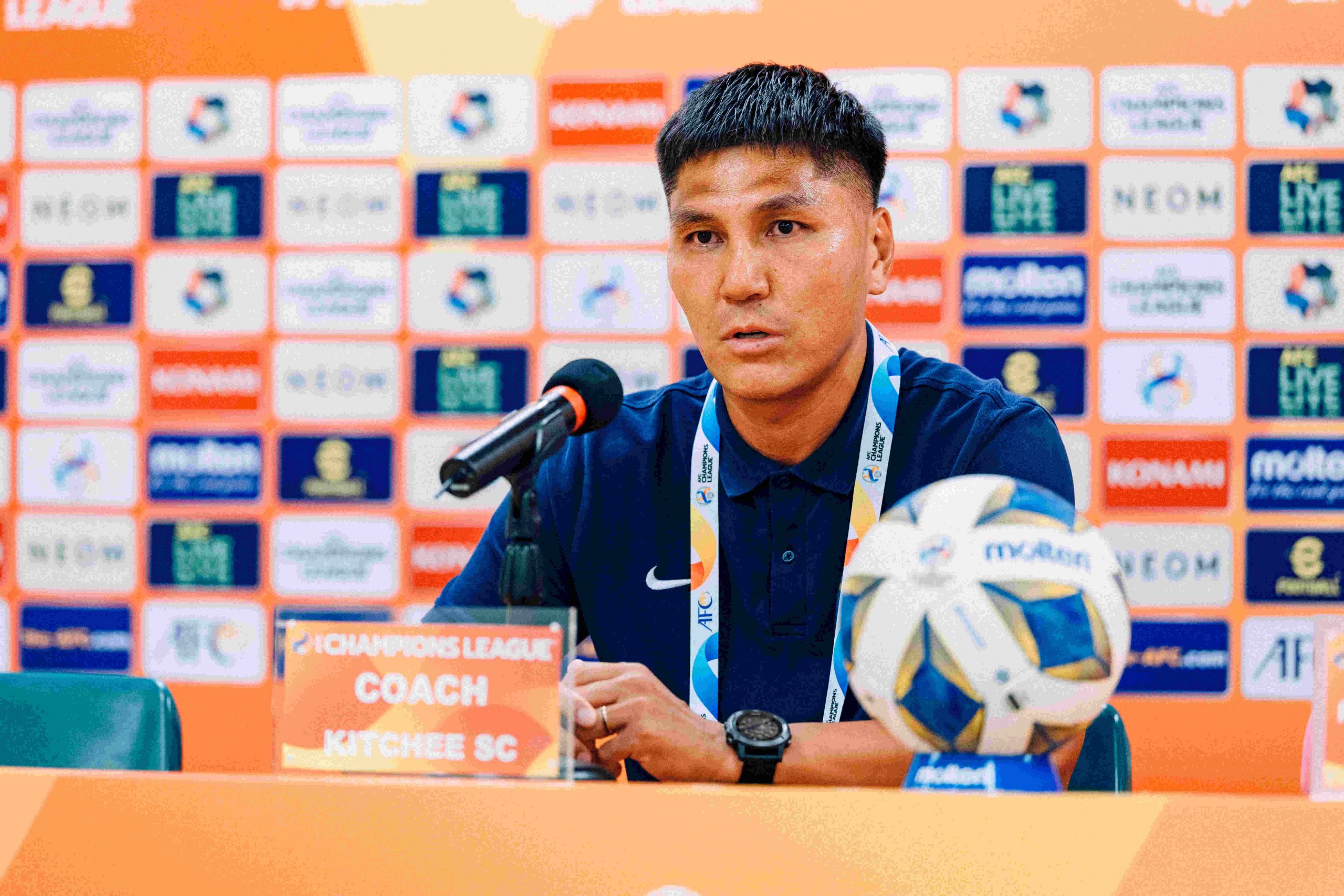 "The Lion City Sailors are one of the best teams in the Singapore (Premier) League with some really good attacking players so our defensive organisation has to be very strong. 
"But this is our home game and we have a strong team filled up with quality players in every position. We're very determined to win this game and get the three points," added Kim. 
A respectful confidence
When asked if Kitchee was the team that represented the Sailors' best chance of securing three points in a challenging Group F, Head Coach Aleksandar Ranković remained stoic. 
"It would be very disrespectful of my opponent if I put them in a category below or above us. In this group, all four teams stand a chance," said the 45-year-old.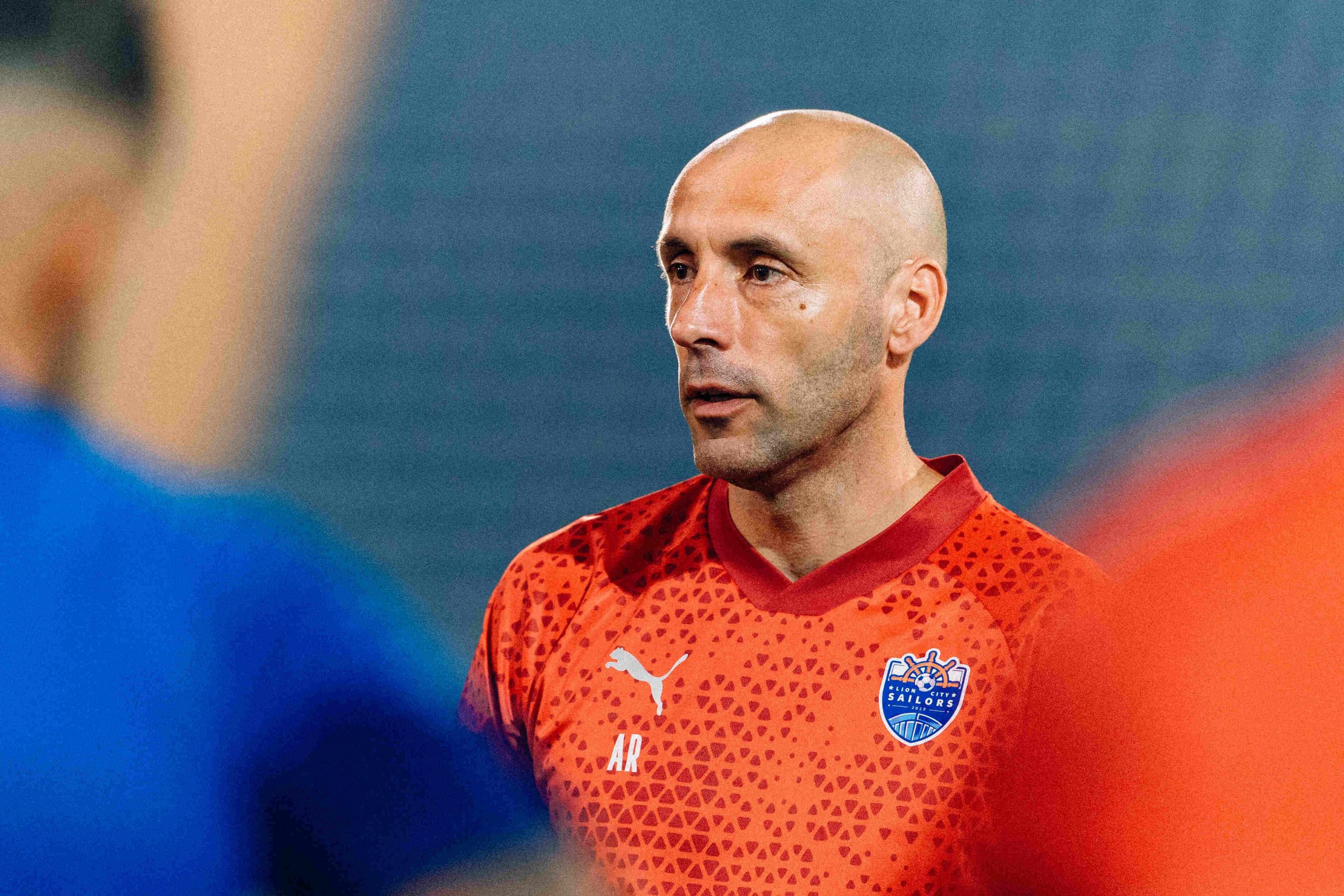 "Kitchee did a pretty good job against a South Korean team on Matchday 1 in a narrow 2-1 away defeat to Jeonbuk Hyundai Motors; and we did quite well although we lost against Bangkok United. So I think both teams are on the same level."
"I know they changed coaches recently – that sometimes can be a disadvantage but also can be an advantage as well. It's going to be a tough challenge, but we've done everything we could to prepare and we're going into this game with good confidence." 
Hong Kong's dream run in the Asian Games 
With media attention pulled towards the Hangzhou Asian Games, the pre-match press conference was a low-key affair with only three reporters in attendance including one from Singapore online publication, Grandstand Singapore. 
The Hong Kong Under-23 football team is on a historic run into the Asian Games semi-finals and will face Japan at 6pm tonight (4 October), just two hours before the Kitchee-Sailors clash. 
The Singapore U23 team is not participating in the Asian Games. 
One of Kitchee's rising stars, Poon Pui Hin, will miss the ACL game, as he is instead flying the country's flag high – it was his goal that sank Iran 1-0 in the quarter-finals on Sunday. 
Nonetheless, Kitchee are determined to put on a good show in what will be their first home ACL fixture in five and a half years. ACL games were played at a centralised venue in 2021 and 2022 due to the pandemic, so the last time the Bluebirds hosted an ACL game was a 1-0 loss to China's Tianjin Tianhai in April 2018. 
Big names in a big game for both sides
While Hong Kong reporters were intrigued by Sailors old boy Kim Shin-wook possibly coming up against his former club, the attention turned to the quality present throughout Kitchee's frontline. 
Turkmenistan international and former Slavia Pravia winger Ruslan Mingazov, who was in attendance at the evening's press conference, was Hong Kong Player of the Year last season with 17 goals in 18 games.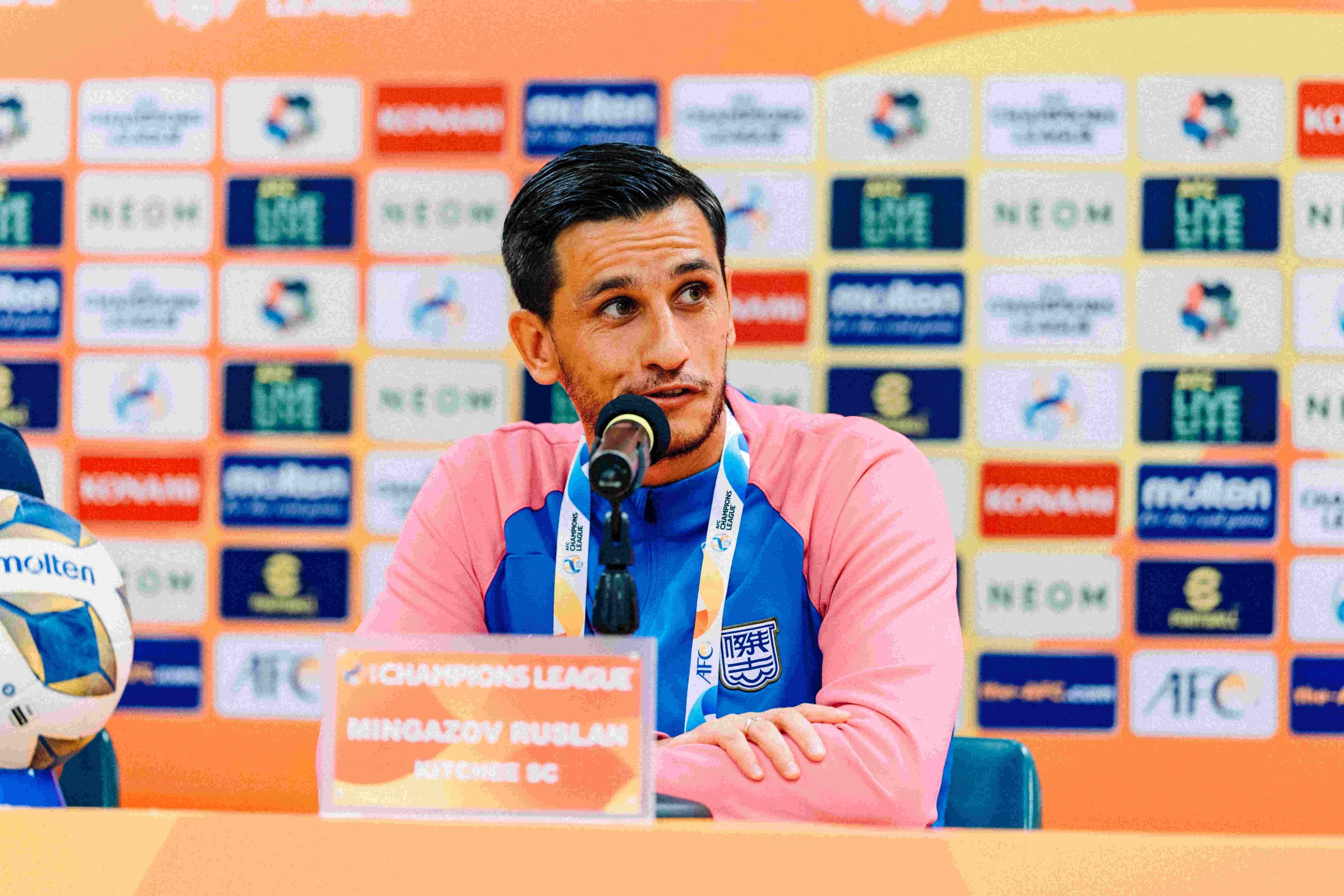 Ex-Sturm Graz striker Jakob Jantscher featured for Austria at the UEFA Euro 2016 and midfielder Ogenyi Onazi used to play in the Italian Serie A with Lazio. Brazilian attacker Mikael, who scored a hat-trick over the weekend, netted an audacious overhead kick in the 2-1 loss to Jeonbuk with that goal voted as one of the best goals of Matchweek 1. 
But the Sailors are unfazed. 
"It'll be a big game in front of an away crowd, but we've got players who've played in Europe and local players who've played many big matches with the Singapore national team so I'm sure we can cope with the pressure," said midfielder Rui Pires. 
"We learnt from our last game that we need to stay focused for 90 or 95 minutes when they play against the best teams in Asia.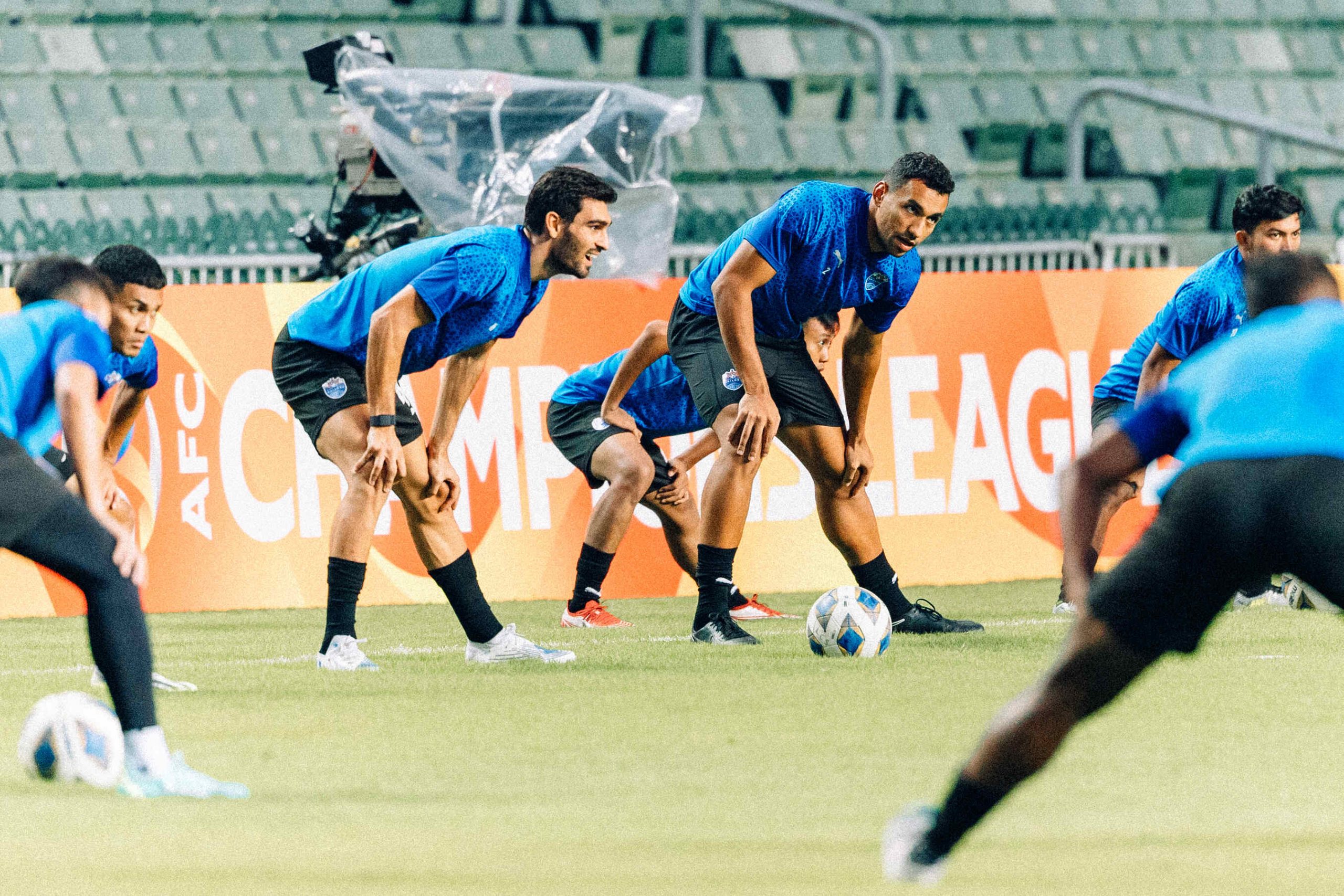 "The boys are very hungry and eager, there's so much positive energy amongst the team right now. We know that we're representing not just the club, but also Singapore on this stage so we're going to give everything in this game." 
MORE FROM LION CITY SAILORS: