In the spirit of International Women's Day (IWD) which is celebrated annually across the globe on 8 March, we delve into the lives and experiences of our Sailors Women to better understand their struggles, challenges and inspirations as they make their mark in what is a male-dominated Singapore football industry.
In the second of a special three-part IWD series, we turn the spotlight on Huong Tran and Carolyn Chia – the team manager and operations manager in charge of the Lion City Sailors first team.
It is some three hours away from kick-off on a Singapore Premier League matchday, and Bishan Stadium is bustling. 
The emcee's voice booms over the speakers as flag-bearers line up in the tunnel, running over the very steps they would take later, when Hariss Harun and his Lion City Sailors would line up behind them, game faces on. 
But even this far away from kick-off, game faces are already on everywhere across the stadium. 
Out on the track, with one finger on the ear-piece plugged into her left ear and a clipboard in her right arm, Carolyn Chia stands with her back straight, eyes trained upwards towards the stands that are hive of activity.
She doesn't realise it, but her game face only breaks – into a broad smile – when her arm is touched by a petite figure whose ponytail was still swinging to a stop. 
The ponytailed Huong Tran, the team manager in charge of day-to-day administration and logistics for staff and players of the Sailors first team, had just arrived at Bishan. The synergy between the Huong and Carolyn is all too evident, and decked in the similar simple dark uniforms of Sailors staff, the pair look like every other cog in the club machinery at Bishan.
But they are hardly mere cogs. Simply put, both Carolyn, the Club Operations Manager, and Huong are integral to the operations of the Sailors – the heartbeat of the club – and in what is a male dominated Singapore football industry, the two have had to make some adjustments, including putting up with raised eyebrows every now and then.
"I believe women can inject new and fresh elements into football and we all have a part to play. Things have changed so much that it is not so gender-oriented now, so women don't need to be afraid to step into this industry," said Carolyn.
One key facet of Carolyn's responsibilities is ensuring that Sailors' home games run smoothly: from VIP registration to fan posters and banners, even broadcast matters, she is essentially on the frontline of the overall match-experience at Bishan. This also includes safeguarding the club from falling foul of SPL competition regulations. 
With almost 20 years of experience in events management and sports development, Carolyn has been an asset to the Sailors since coming onboard in February 2022, this despite the fact that the Sailors is her first football-centric role in her field. 
Huong on the other hand, is firmly entrenched in football, but continues to apply the same fearless approach Carolyn alluded to, to firmly establish herself in the sport, and indeed, at the Sailors. 
"You have to feel comfortable in a dressing room setting with all the strong characters and not feel shy just because they're changing in front of you. The players have started to observe more decorum when I'm around, and now they are very comfortable with me because they treat me like a sister or a mother," said Huong. 
"I know there aren't many women in Asia taking on the team manager role, but it's really all about how you talk to the players and earn their trust. I always say that to do such a job, you need to embrace the manly characteristics within yourself," added the 39-year-old. 
"The most important thing is that players feel your sincerity. Whenever they need help, I always try to see things from their viewpoint and try to help. Of course all these things take time – for them to warm up to you and share their real issues."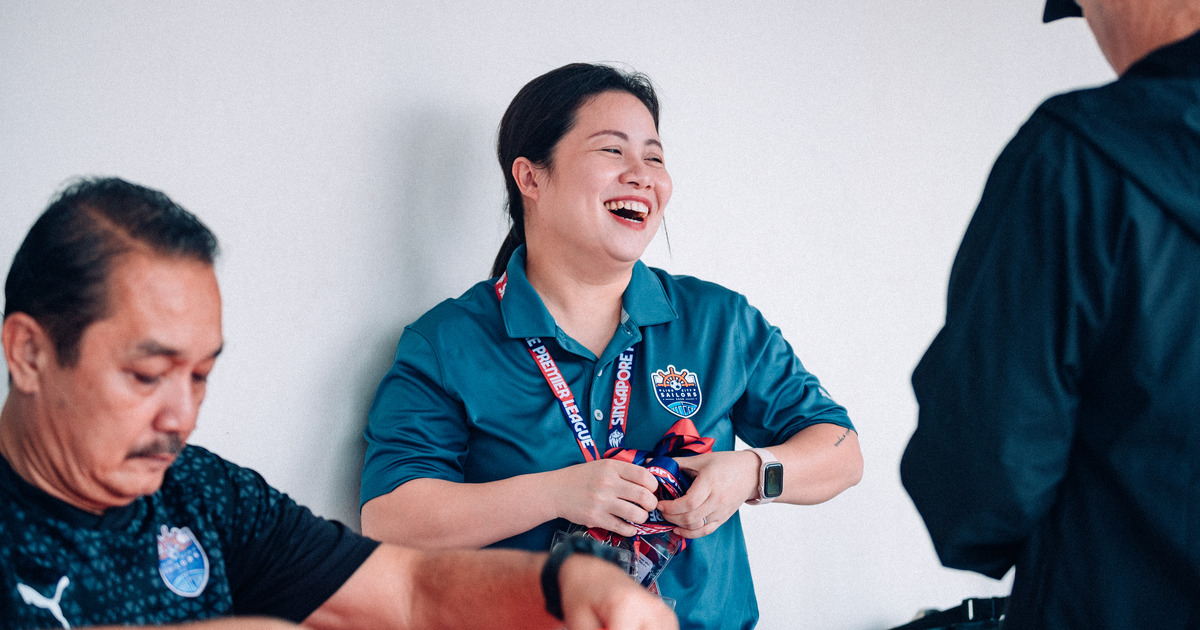 This is Huong's first time working at a football club, but she has been in and around the sport for 18 years, wearing different hats, and even then, she believes she continues to learn more every day.  
Her journey into the sport started in 2005, as a bright-eyed, bushy-tailed 21-year-old who volunteered to be the Liaison Officer (LO) for the Singapore women's football team who were participating in the Asian Football Confederation (AFC) Women's Championship in her native Vietnam. 
Huong later served as a competitions officer for the Vietnam Football Federation (VFF) for three years and worked her way up to become a Match Commissioner for AFC regional competitions and SPL matches for several years before eventually joining the Sailors in November 2021. 
A Match Commissioner ensures that all matches are organised strictly according to rules and regulations of the AFC and SPL.

While both Carolyn and Huong come with bags of experience in their respective fields, it is perhaps their alternative approach – best described as a balance of affability, grit, and that je ne sais quoi magic of feminine energy – to managing personalities in a testosterone-fuelled football industry that sets them apart. 
This is perhaps especially manifested when they take command of situations in the course of work.  
"Maybe at the start, there'll be some people who think you can't carry out tougher tasks or menial work just because you are female. But after working with me for a while, most of them know I have no problems with getting my hands dirty and am very used to the flow of operational work," said Carolyn, whose previous experiences in the Beautiful Game came when she represented her school at tertiary level.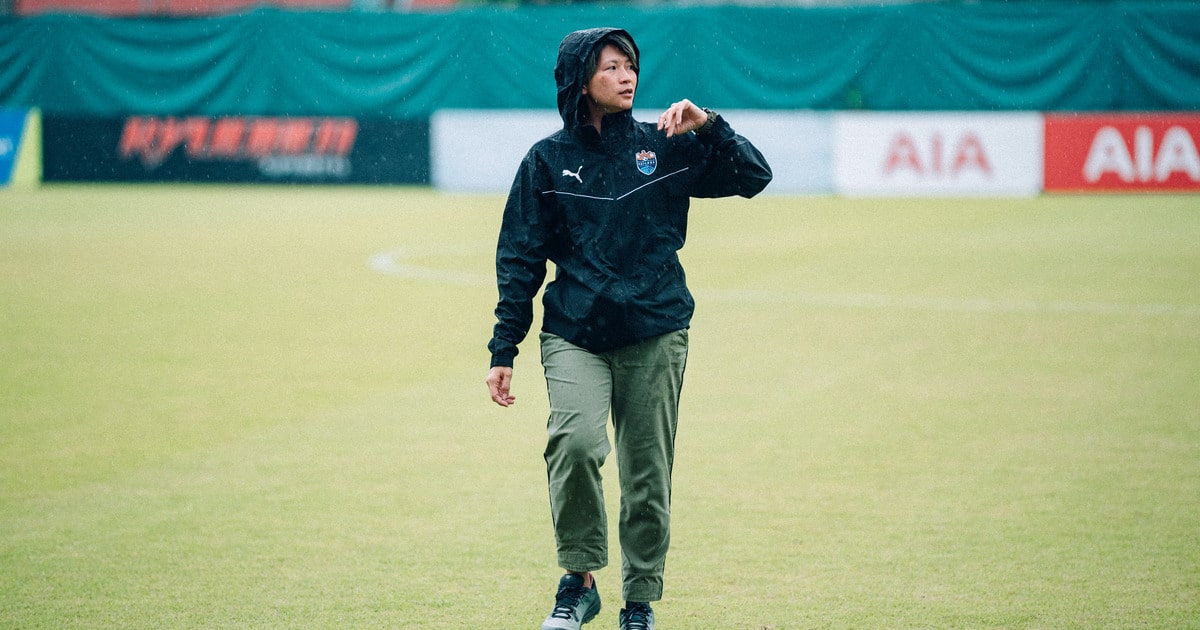 Huong is also well-familiar with gender-based flash judgements, and like Carolyn, she has embraced the approach of getting stuck in, especially in challenging situations. 
Huong recalled travelling to destinations like Bangladesh, Lebanon and even Palestine when she was an AFC match commissioner, gigs that most tend to avoid.
"There are certain countries that many people don't want to go to because of the associated danger, the thinking that facilities are not the best, and less than conducive environments to work in. But I always went wherever my bosses assigned me –  I still don't mind taking up challenges because I want to keep learning and improving," she said.
Huong has also had to learn to strike that fine balance between work and family life, a considerable challenge for a mother of two young girls, a one-year-old and a nine-year-old.
"I have to arrange the daily schedule at home for my two daughters and our helper before reporting to work. My family time really depends on the football calendar and team training schedule – and those can change at any time so it's quite difficult to plan for family holidays or time off in advance," she said, with the wry smile of a person who is accustomed to rolling with the punches.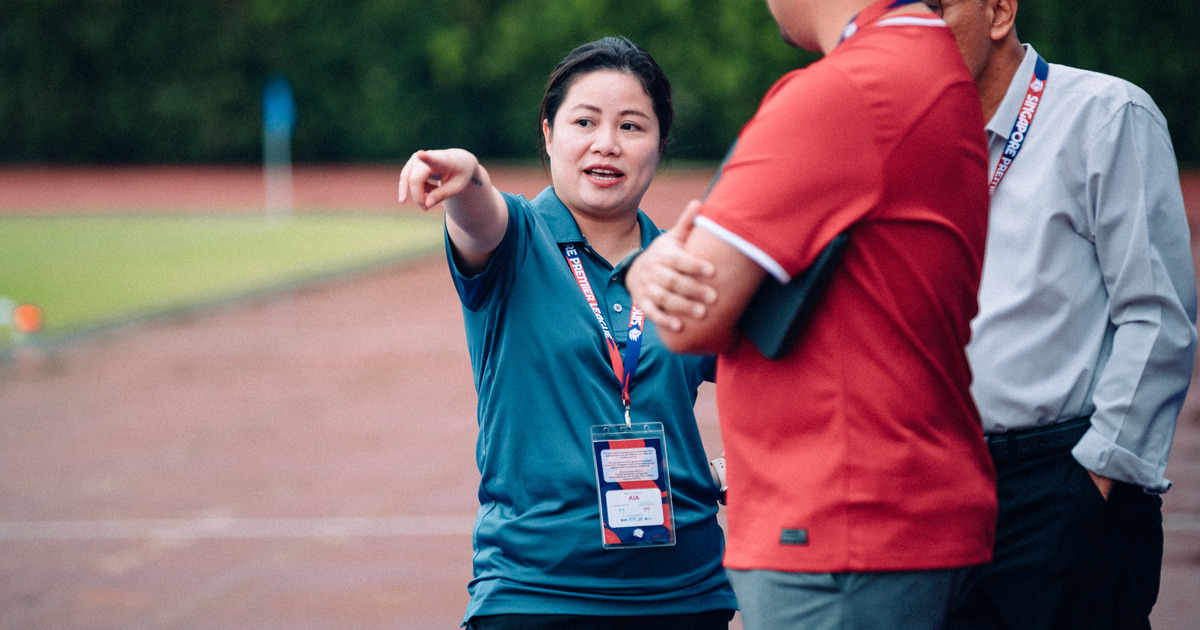 Family is similarly a source of strength for Carolyn, who looks towards her 82-year-old grandmother – someone who raised five children single-handedly in a different and much more difficult Singapore environment through sheer tenacity of spirit – for inspiration.
"She didn't have the privilege of attending school hence had to take up multiple odd jobs to provide for the children. Can you imagine how tough life was back then with everyone living under one roof in a space that's roughly about 15 square meters?
"Learning about her younger days often got me reflecting on how much more comfortable life and living conditions are now, but she is still looking out for everyone at age 82 this year. Her resilience and perseverance are constant reminders to myself that everyone should strive to be at their best and take on challenges in their stride," said Carolyn. 
And the essence of grandma's approach continues to be manifested when Carolyn puts on her Sailors Operations Manager hat.
"I simply like putting things together whatever the challenges, then seeing the event, our matchday operations and experience, turn out successful," she said. "That's a feeling that always gives me the most satisfaction and I hope to be able to continue to run things as smoothly for the club, as we continue to drive towards higher standards of professionalism."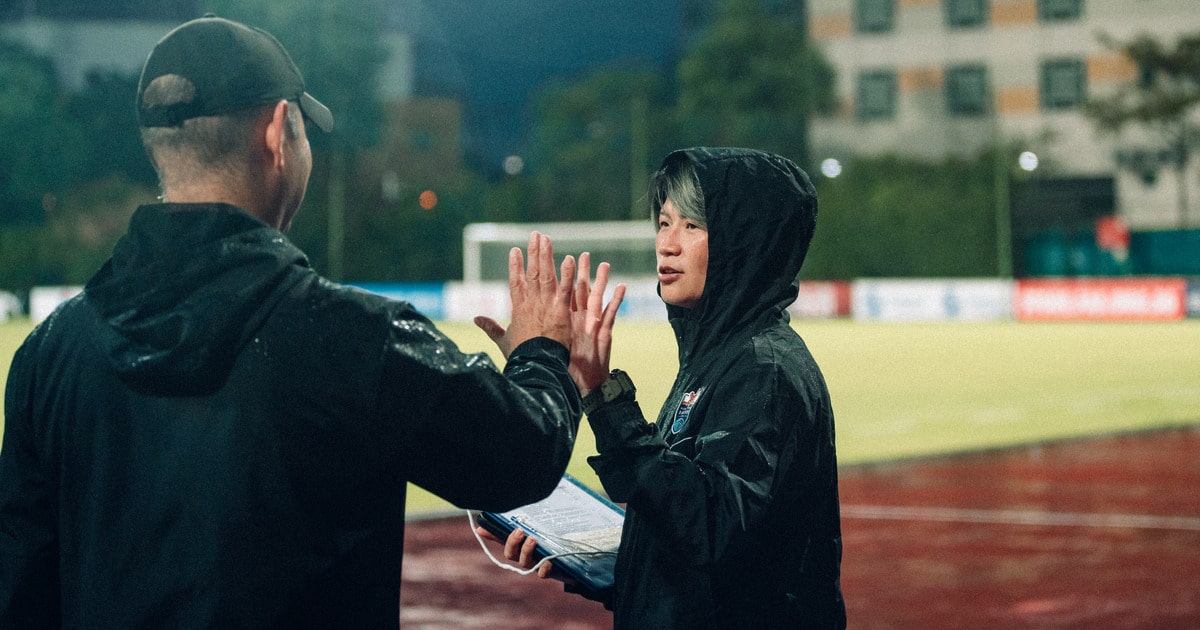 At the Sailors, Huong and Carolyn have colleagues they can rely on in that united push towards excellence, and in what is a quaint little side effect of the club's own efforts to #EmbraceEquity, the women have started to find inspiration in the boys and men who have embraced their feminine energy.
"Every day when I wake up or when I'm on my way to Mattar, I'll always think of the players – they have become my motivation to come to work. They are the core of the club and I would do anything for them," said Huong. 
With a motherly tenderness washing over her face, she added: "But what I really enjoy is this process of helping them and seeing them grow as sportspersons in the arena, and into fine adults for their families off the field."
MORE FROM LION CITY SAILORS: