They have yet to turn 18, but yesterday evening at the Jalan Besar Stadium, both Aniq Raushan and Glenn Ong were thrown into the deep end against a tough Balestier Khalsa side for their Lion City Sailors debuts.
It was, in effect, a sink or swim situation for the pair – would they be able to handle the demands of top-level football at such a young age?
By the time Glenn and Aniq walked off the pitch after being substituted in the 69th and 77th minute respectively, the answer was clear: yes, they can.
Confident, energetic and tactically disciplined, the duo looked right at home with their senior teammates as the Sailors romped to a 4-1 win over the Tigers.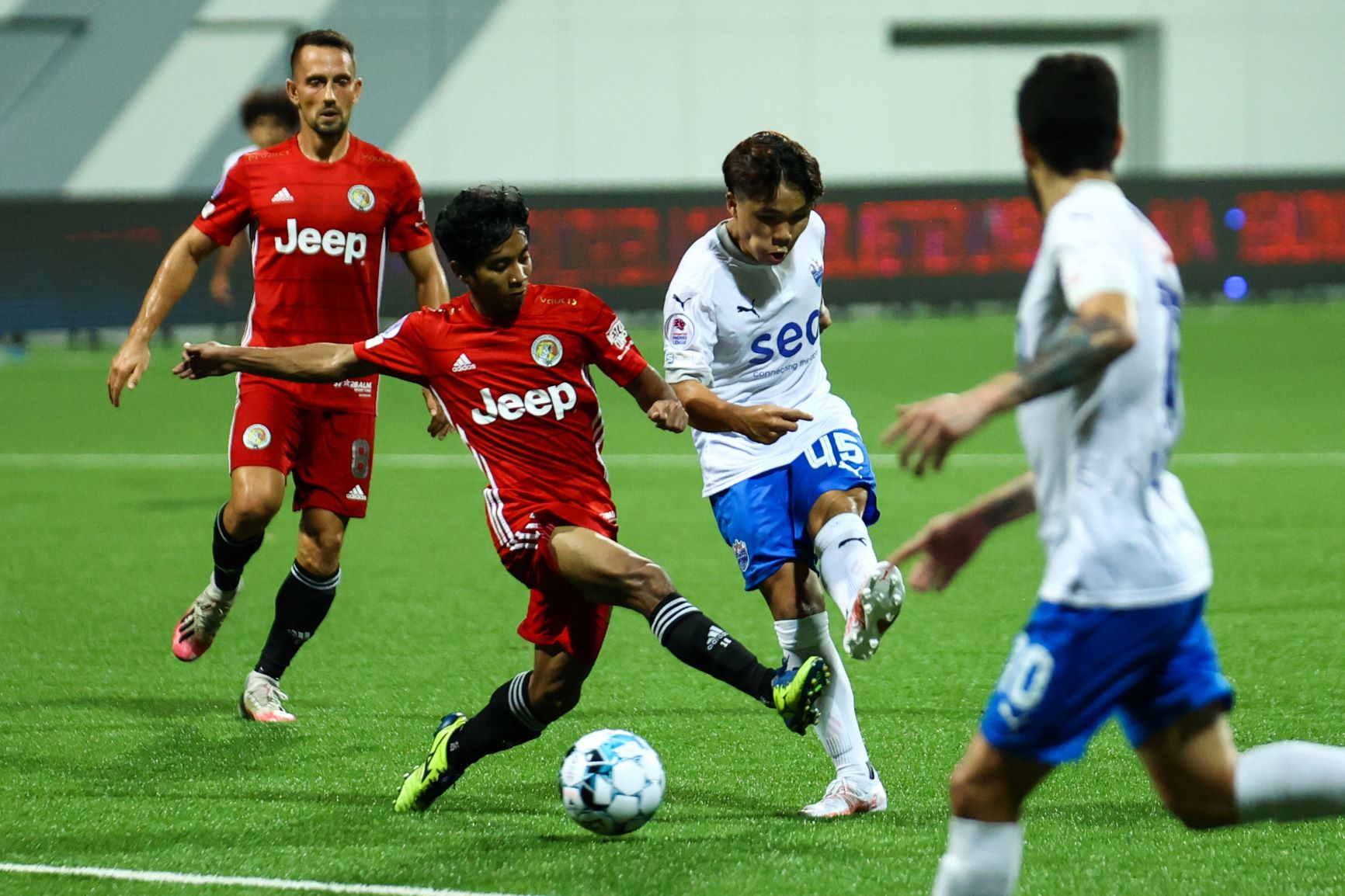 "I thought they performed very well," said Sailors head coach Aurelio Vidmar. 
"Both Aniq and Glenn trained with the senior team for most of the pre-season, so they fit in seamlessly today. We were always pretty confident with them (in the team), and I thought they had solid debuts."
The level of maturity Aniq and Glenn showed was remarkable, especially considering neither had played many 11-aside games in a year hit by the Covid-19 pandemic.
In addition, the two players were only drafted back into first-team training towards the end of last week, and Aniq – a centre-back by trade – was deployed in a somewhat unfamiliar position at right-back.
"I told them early on that they were going to play, and overall, I think they both handled it very well," said Aurelio. "Aniq has a lot of athletic attributes and did a very serviceable job there at right-back, while Glenn, a central midfielder, is a good passer of the ball. 
"They both are obviously inexperienced, and they hadn't played too many competitive games this past year due to Covid-19, so it was quite normal they were going to get fatigued at some stage in the second half."
When asked whether Aniq and Glenn were in line for more first-team outings this season, Aurelio simply replied with an emphatic: "Yes, that would be an affirmative."
While both Aniq and Glenn impressed in their debuts, it was left to the senior players to lead the way against Balestier, as goals from Gabriel Quak (6'), Shahdan Sulaiman (18'), Stipe Plazibat (47') and Saifullah Akbar (51') set the home side on their way to a crucial three points.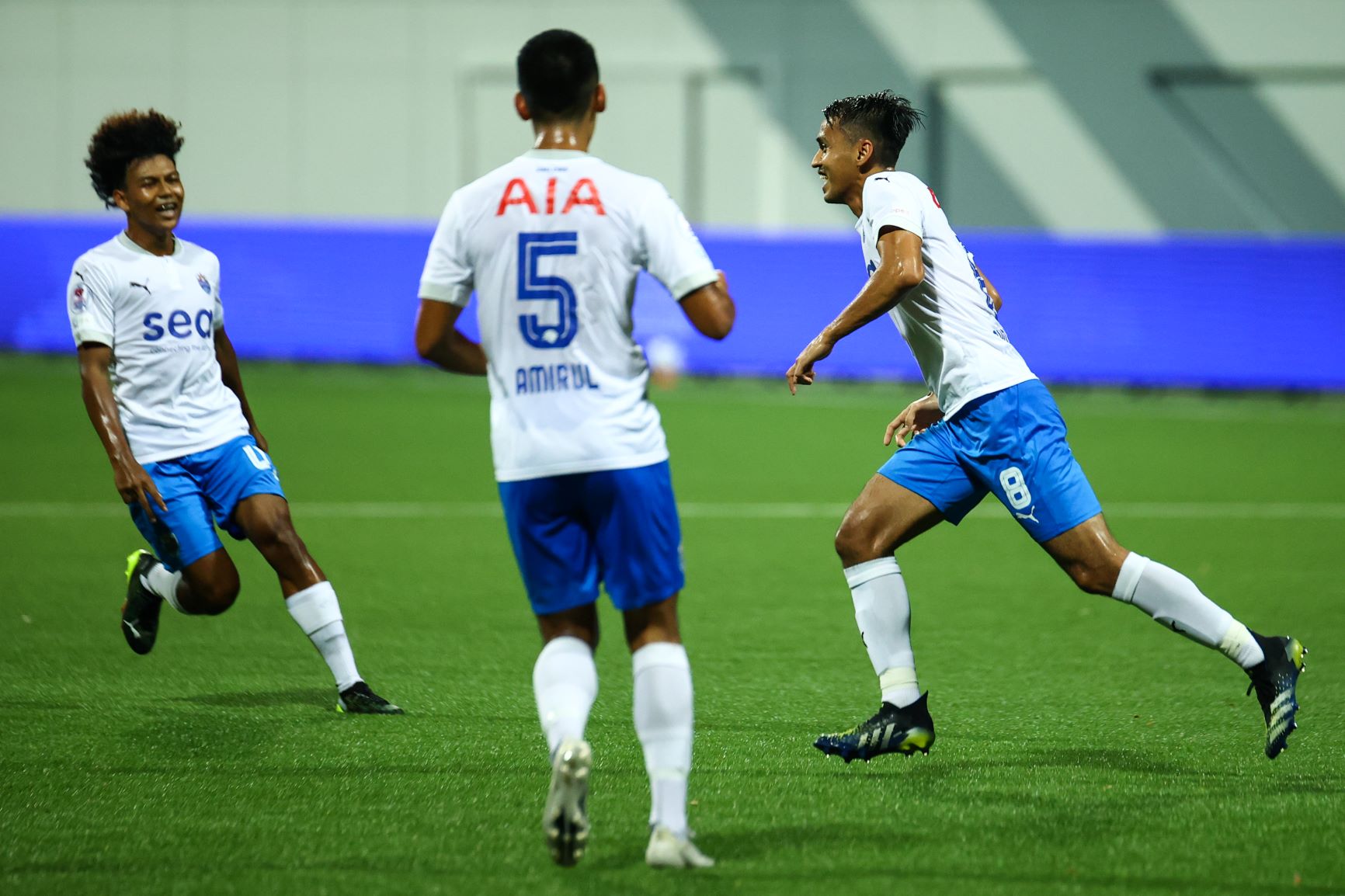 It was yet another imposing performance from the Sailors, who restricted Balestier to just two shots on target while they managed 10 of their own. 
"We focused on making sure that we controlled the game and the tempo. We did that for the first 24 minutes, and then they got a goal against the run of play. "But we kept our heads, kept cool, and continued the same in the second half and scored some fantastic goals, some great team goals, so that was very pleasing," said Aurelio reflecting on the Sailors' approach to the match. 
"It was always going to be a tricky game against Balestier. They're a tough opponent and relatively different to most of the other teams. They've got some very handy players, but I think we managed the game well."
With the win, the Sailors move up to second in the table on 14 points, just three behind current league leaders Albirex Niigata (S).
The Sailors are unbeaten in four matches – including a memorable 8-0 victory over Geylang International last weekend – since the international break in March.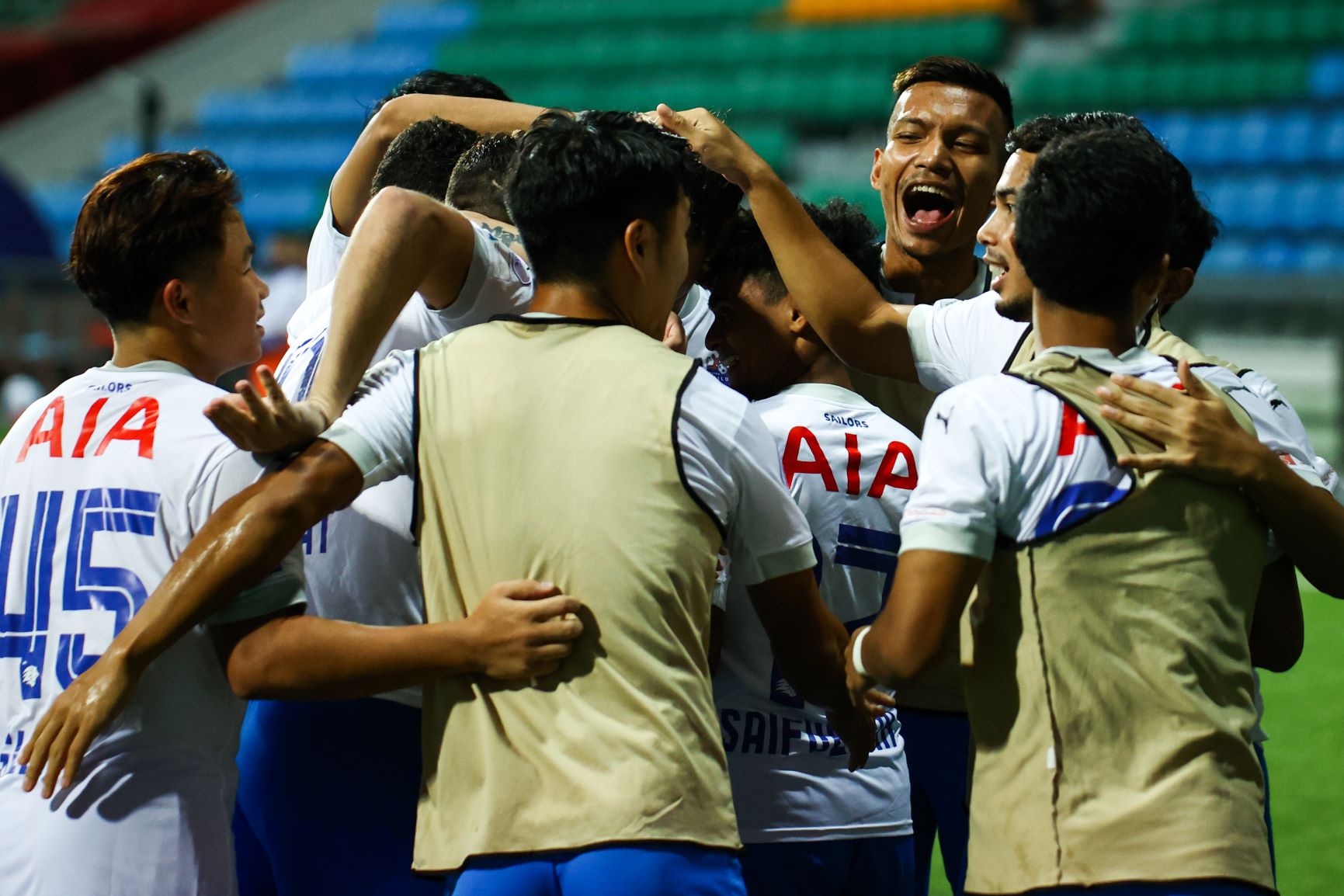 This is in stark contrast to the Sailors' first three matches of the season, which saw them win once, draw once, and lose once – a 3-1 defeat to Hougang United. 
But the Sailors will get a chance to make amends for that result when they face the Cheetahs this Saturday, 8.30pm, at the Hougang Stadium. 
"They've (Hougang) had a very strong season to start and we had a difficult time against them last month," Aurelio mused. "You can talk about revenge but for me, it's not that. We're going to go out there and treat it like just any other fixture where all we want is to try and get maximum points."
MORE FROM LION CITY SAILORS: